Oak Creek Ranch
$1,350,000
Chacon, New Mexico
220± ACRES
About this Ranch


Oak Creek Ranch, located in Chacon, New Mexico, is a unique 220± acre hunting and agricultural operation that features a variety of New Mexican wild game, irrigated food plots, and the ability to cultivate high-quality hay. The Oak Creek Ranch elevation ranges between 8,200 and 9,000 feet, making it a great place to enjoy everything it offers year-round. With its particular situation in elevation and climate, the ranch provides a unique opportunity to hunt a large variety of New Mexican wild game species including up to 370-inch elk, a significant population of mule deer with an opportunity of 180 class inch bucks, black bear, large flocks of Merriam turkeys, mountain lions, and blue grouse throughout the higher portions of the ranch.
Sitting on the ranch is a newly constructed 1,650± square foot open concept barndominium featuring beautiful oak flooring, granite countertops, and custom marble showers. The one-bedroom barndominium includes a spacious master bedroom with multiple window views overlooking 60 acres of well-kept irrigated food plots, two large bathrooms, and a spacious loft area with room for extra guests to stay. The barndominium also has a wood stove and propane for heat, washer and dryer units, and a laundry room, plus an attached two-car garage and two covered porches. The home is also equipped with a commercial water treatment system. The Oak Creek Ranch includes a 2,300± square foot barn that holds farm equipment used to maintain the ranch road and food plots. Attached to the barn is a workshop and hunting lodge equipped with a meat-cutting room to process game. The ranch also includes an RV space with designated utilities and a separate septic system.
The Oak Creek Ranch holds water rights to an acequia that runs throughout the property, irrigating the food plots and attracting wild game species with a natural water source. The ranch is situated directly between Taos, Angel Fire, and Las Vegas, New Mexico, about an hour outside each. The ranch has access within close range to Forest Road 76, which, if accessed with a side-by-side can be a straighter route to Angel Fire and Taos ranges. The ranch comes equipped with a 100 horsepower 5100E John Deere tractor with a 4x5 John Deere 450E round baler, John Deere 450E mower, 10-foot road grader, 12-foot offset John Deere Disc, a hay spear, sprayers, fertilizer and seed spreader, a Kubota 10 foot rotary mower, and a land pride 10-foot culti-packer.
Offering 220 acres of a variety of rolling hills filled with oak brush and high mountain timber, the Oak Creek Ranch is the perfect place for hunting game and cultivating high-quality hay as a further income opportunity. The barndominium and barn offer the best possible accommodation with easy access to utilize the land as best as possible. With its stunning views of the Sangre de Cristo Mountains, Mora Valley, the Pecos Wilderness, and acres of lush food plots, the Oak Creek Ranch is the perfect destination to experience the best of New Mexico's rich rural environment.
Photo Gallery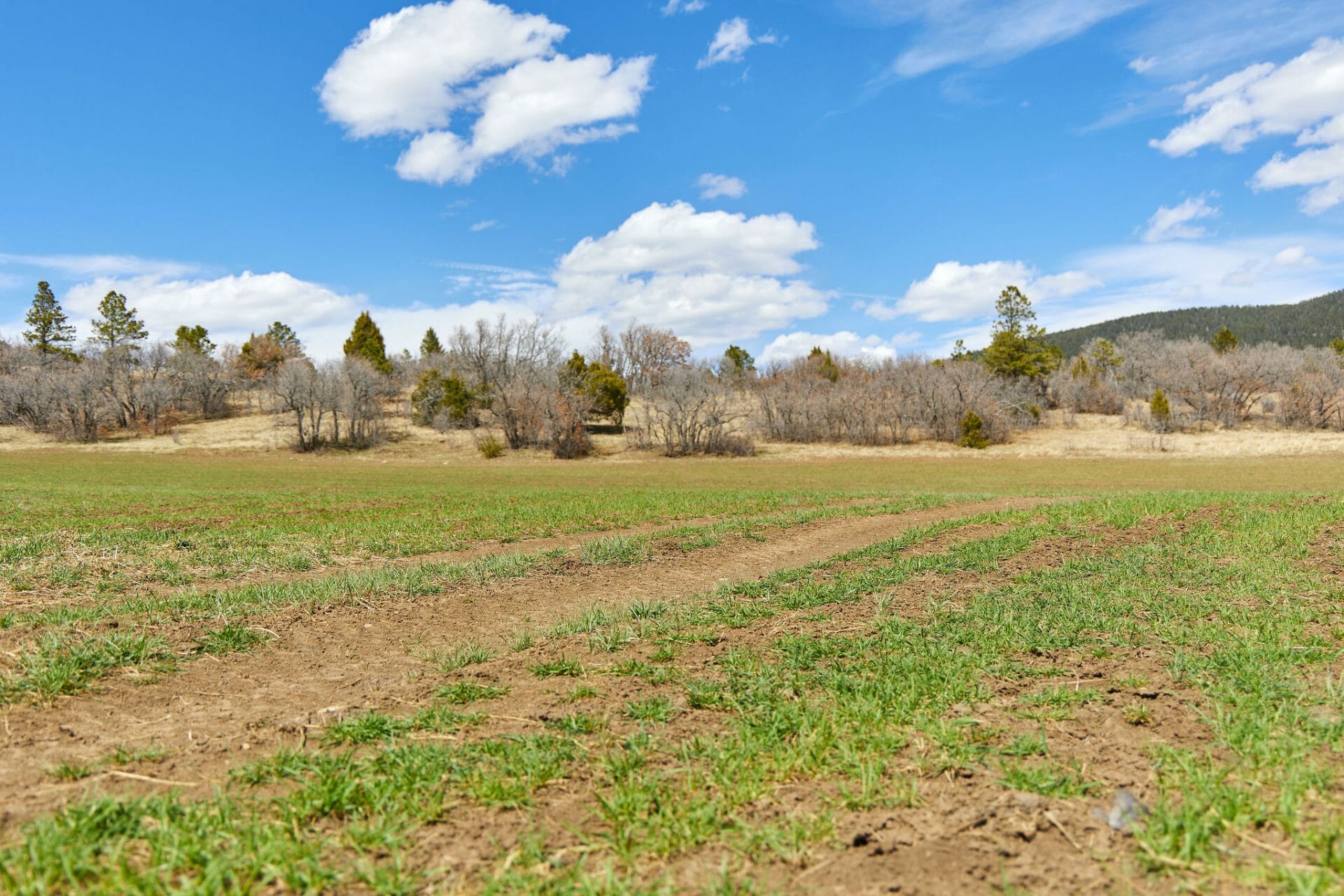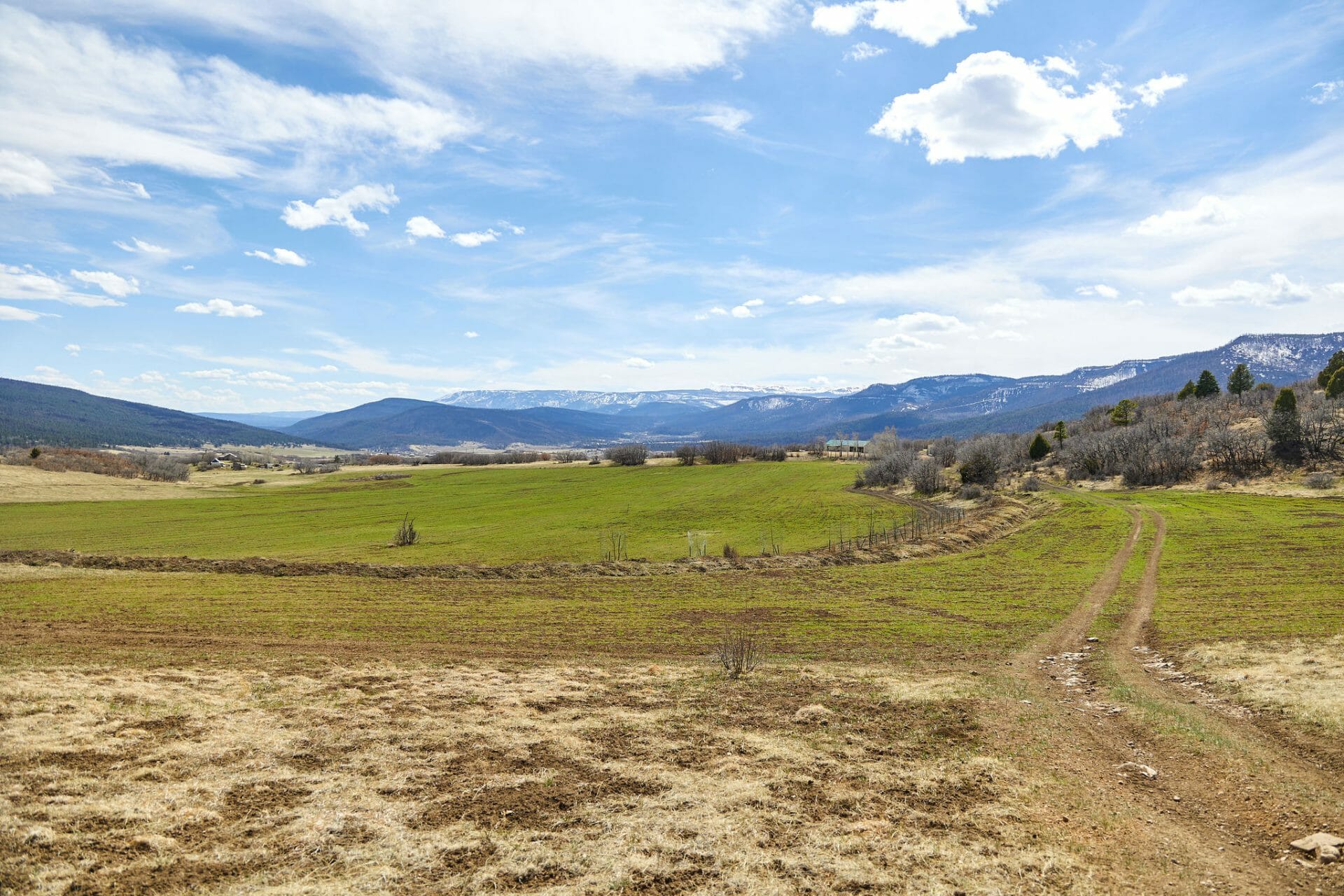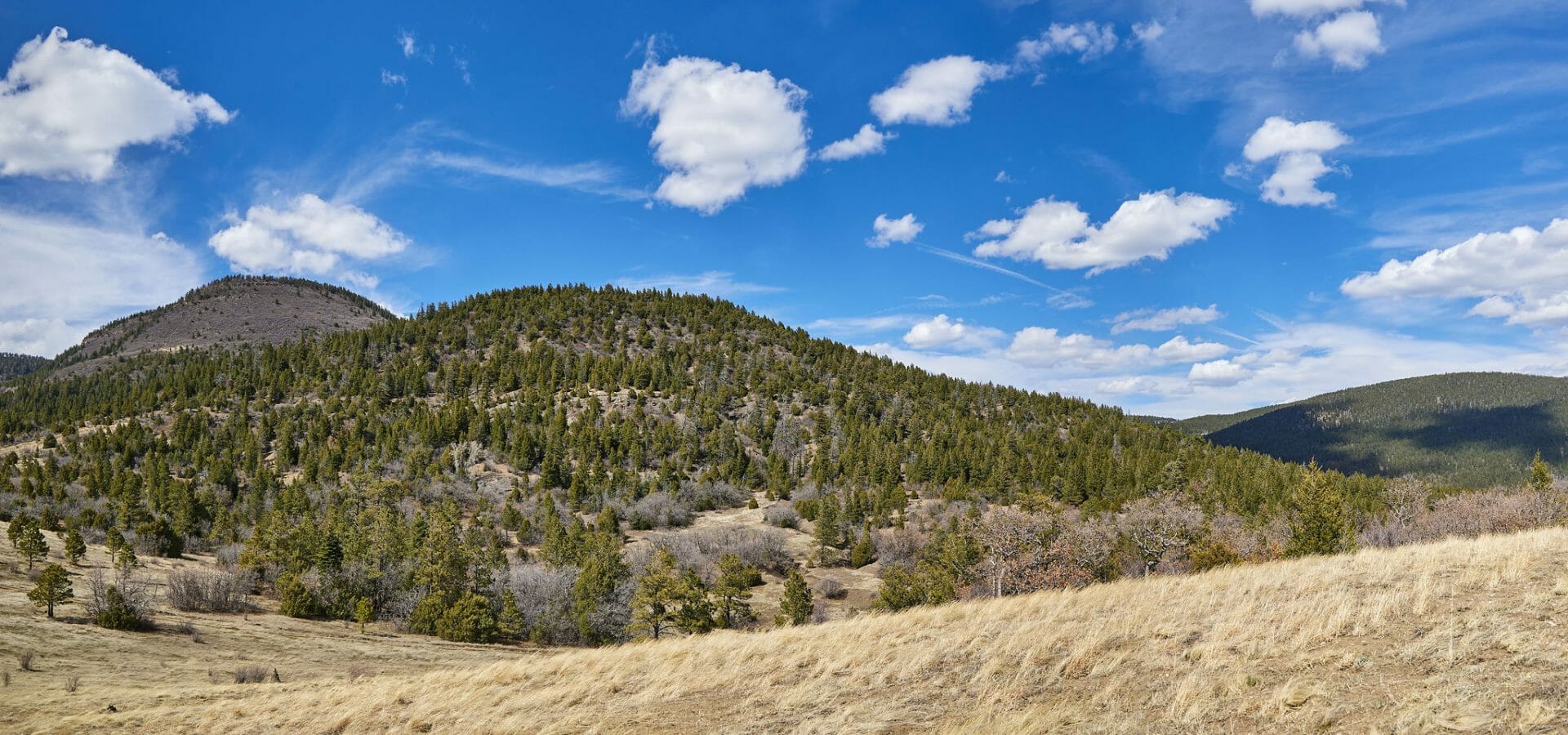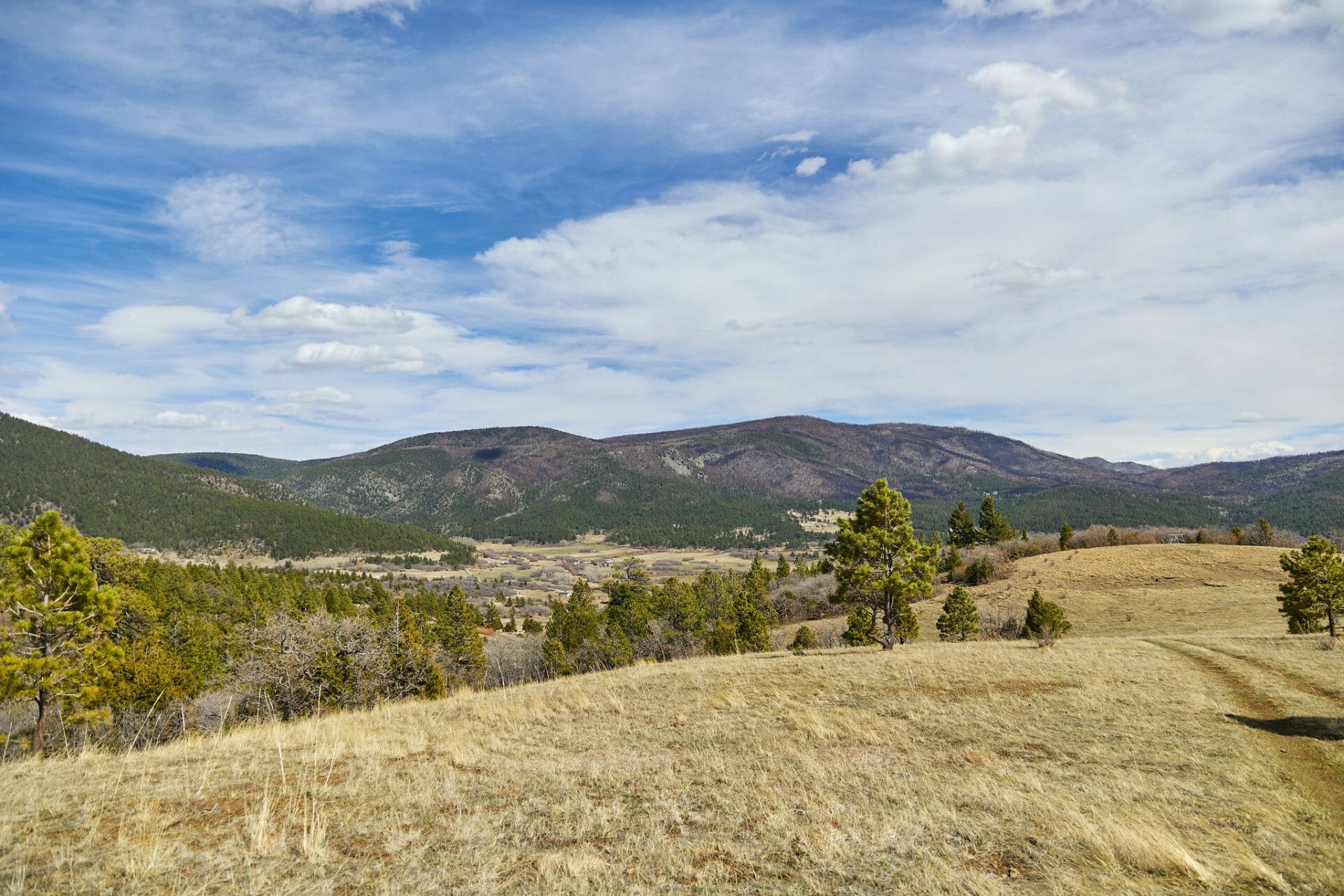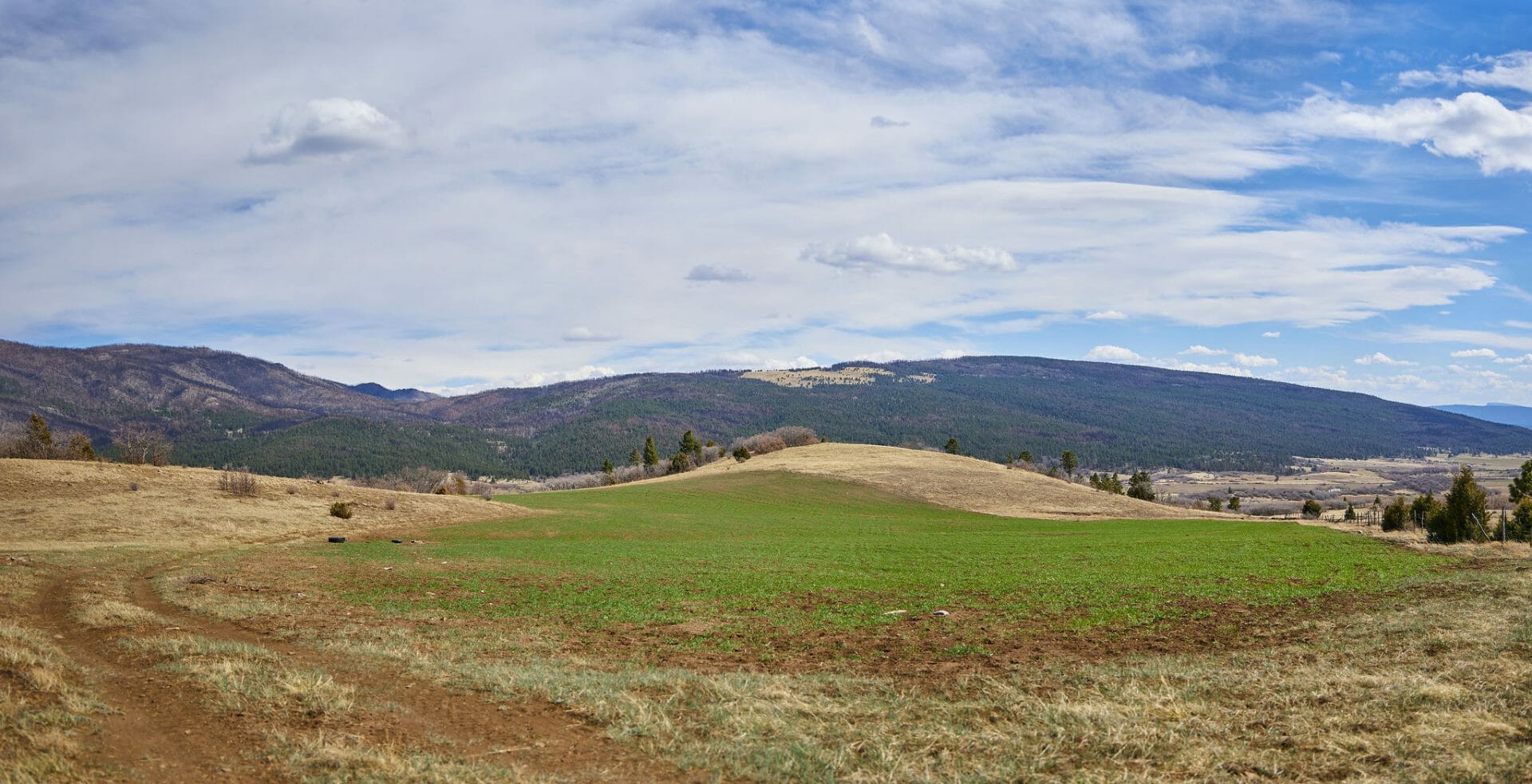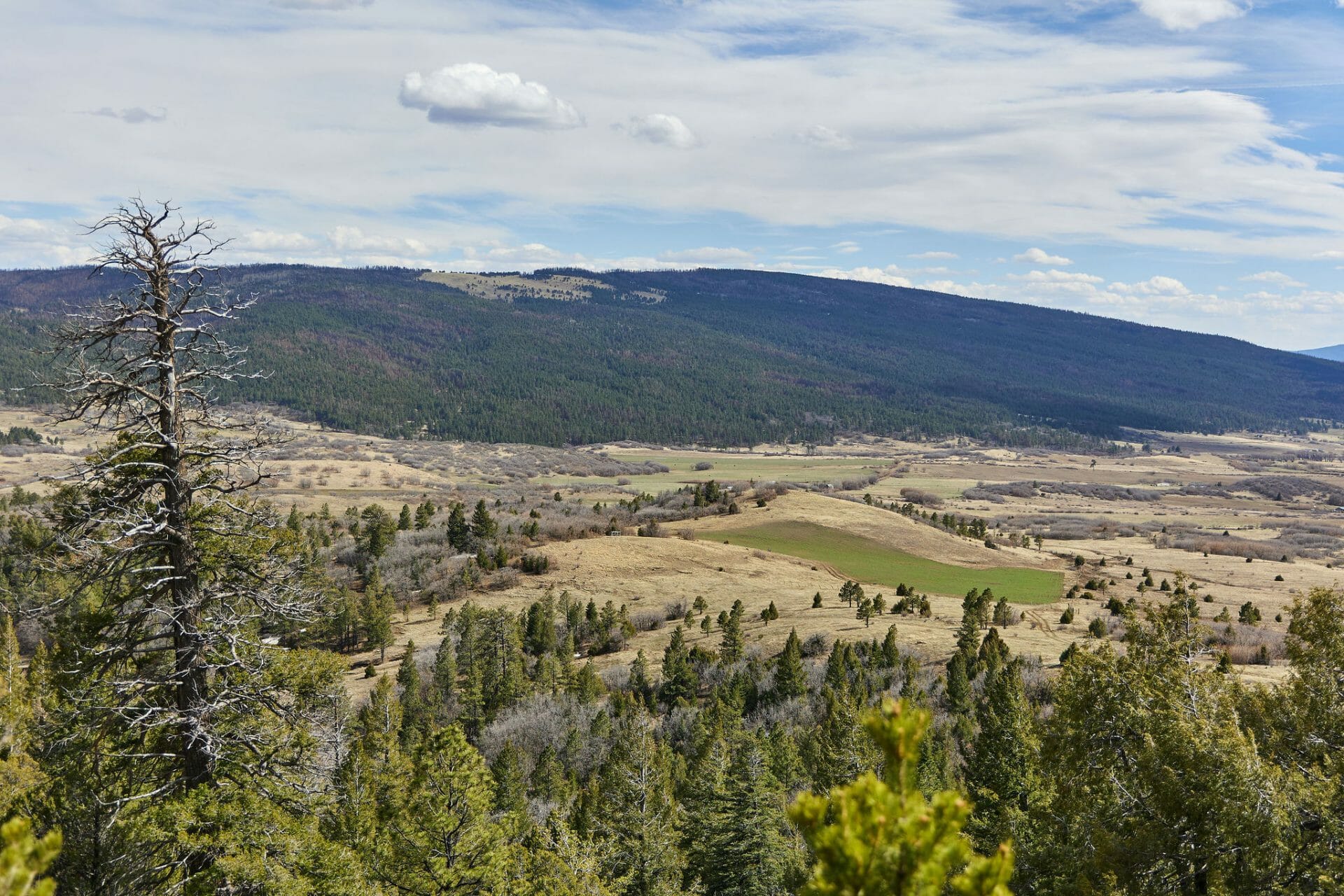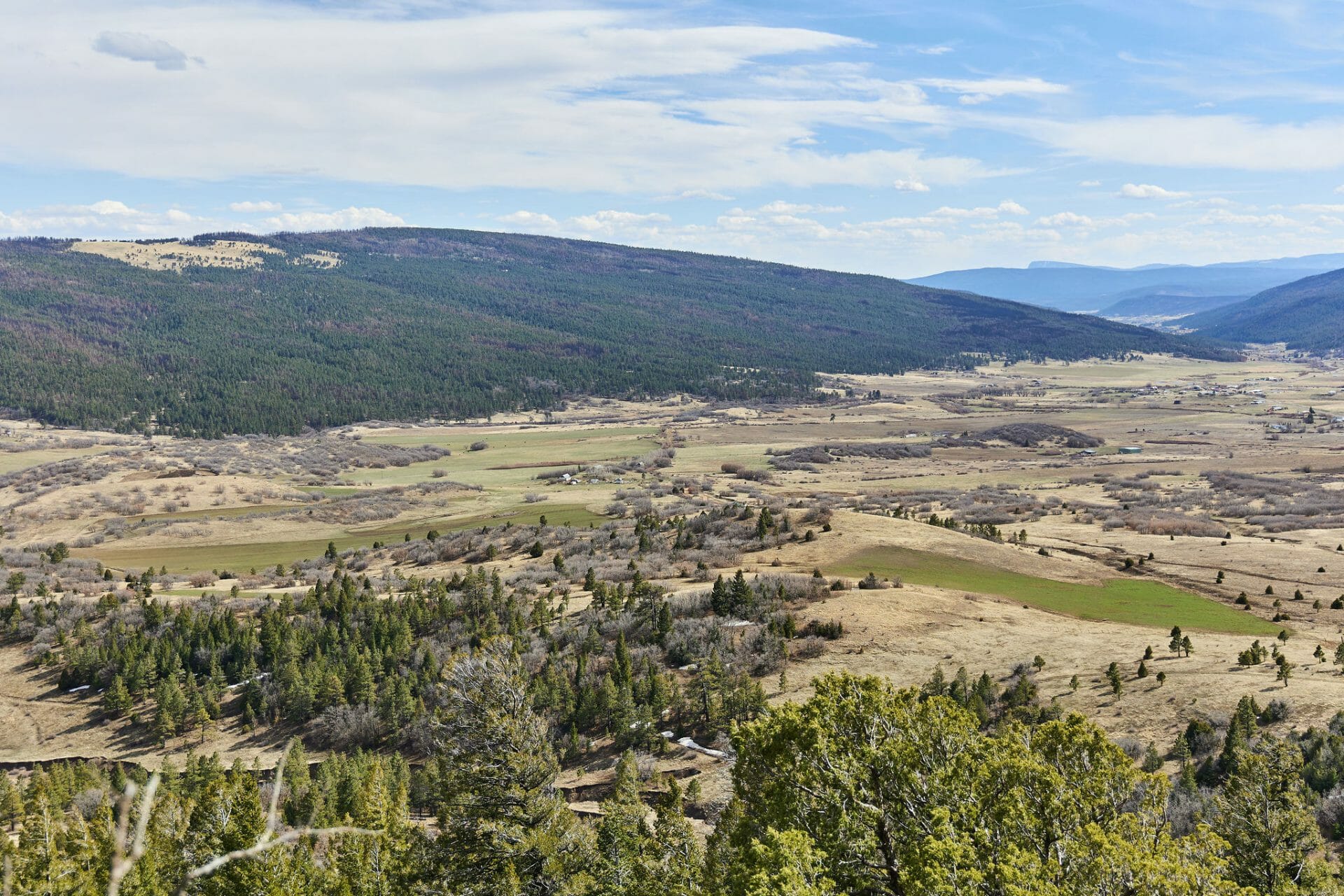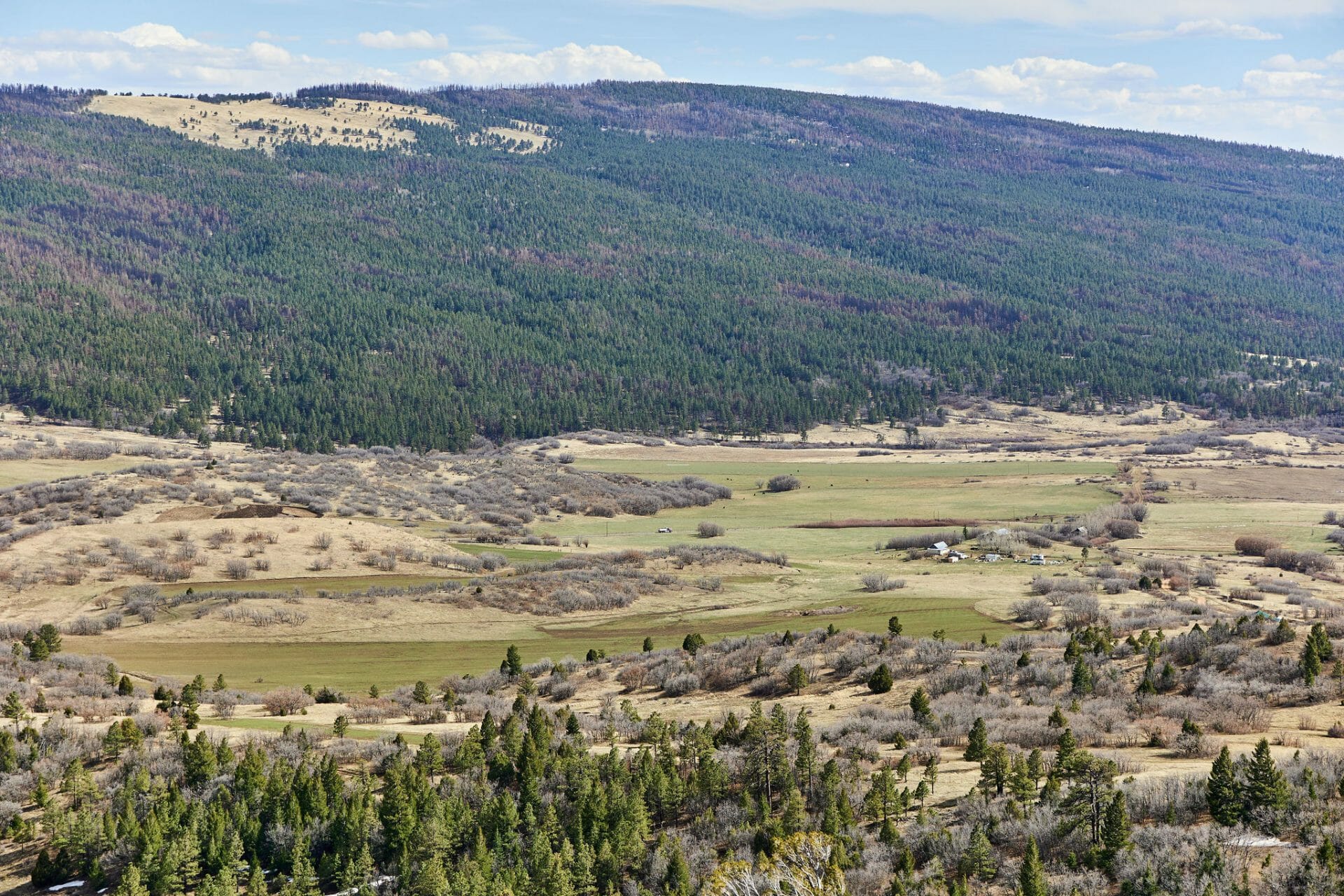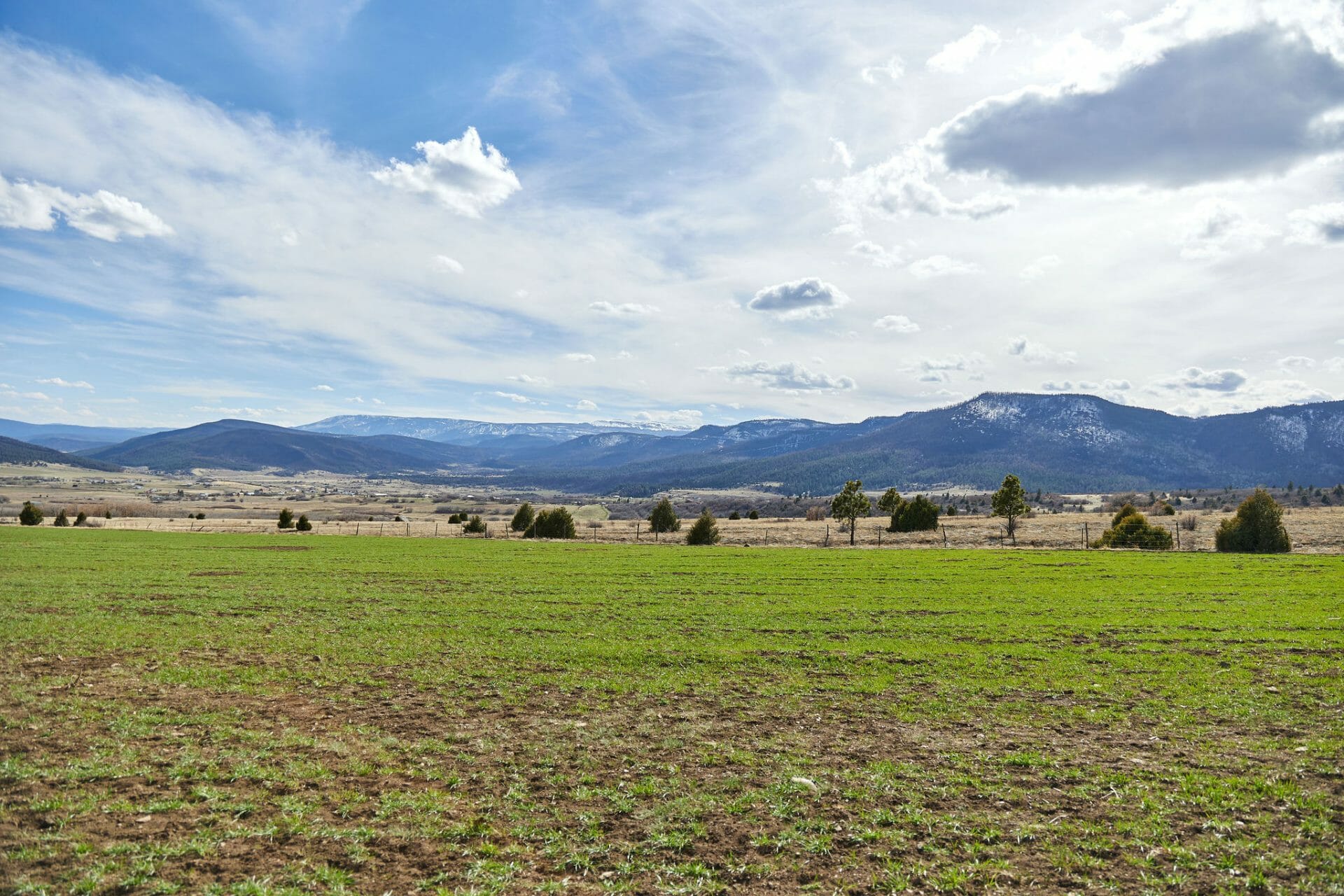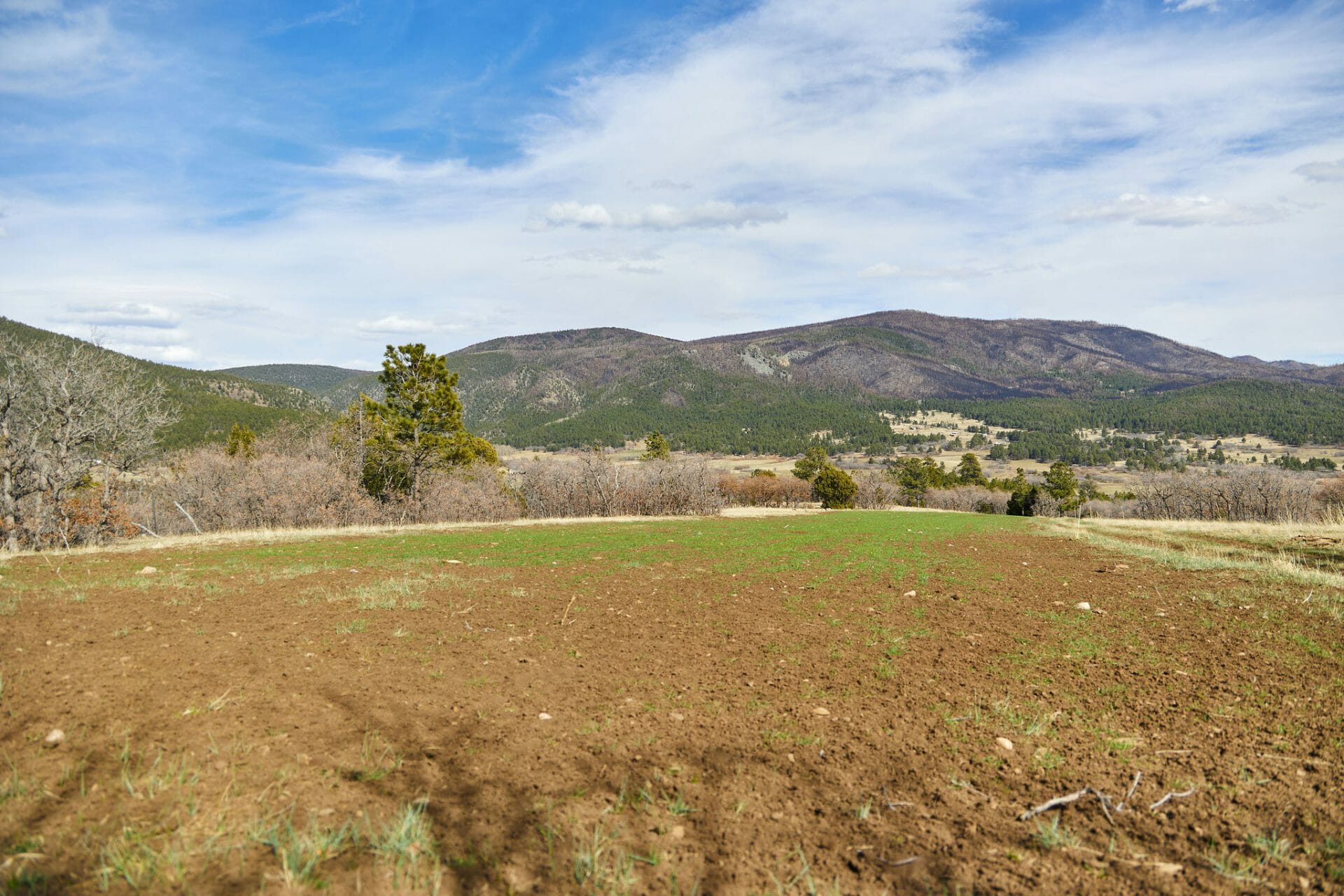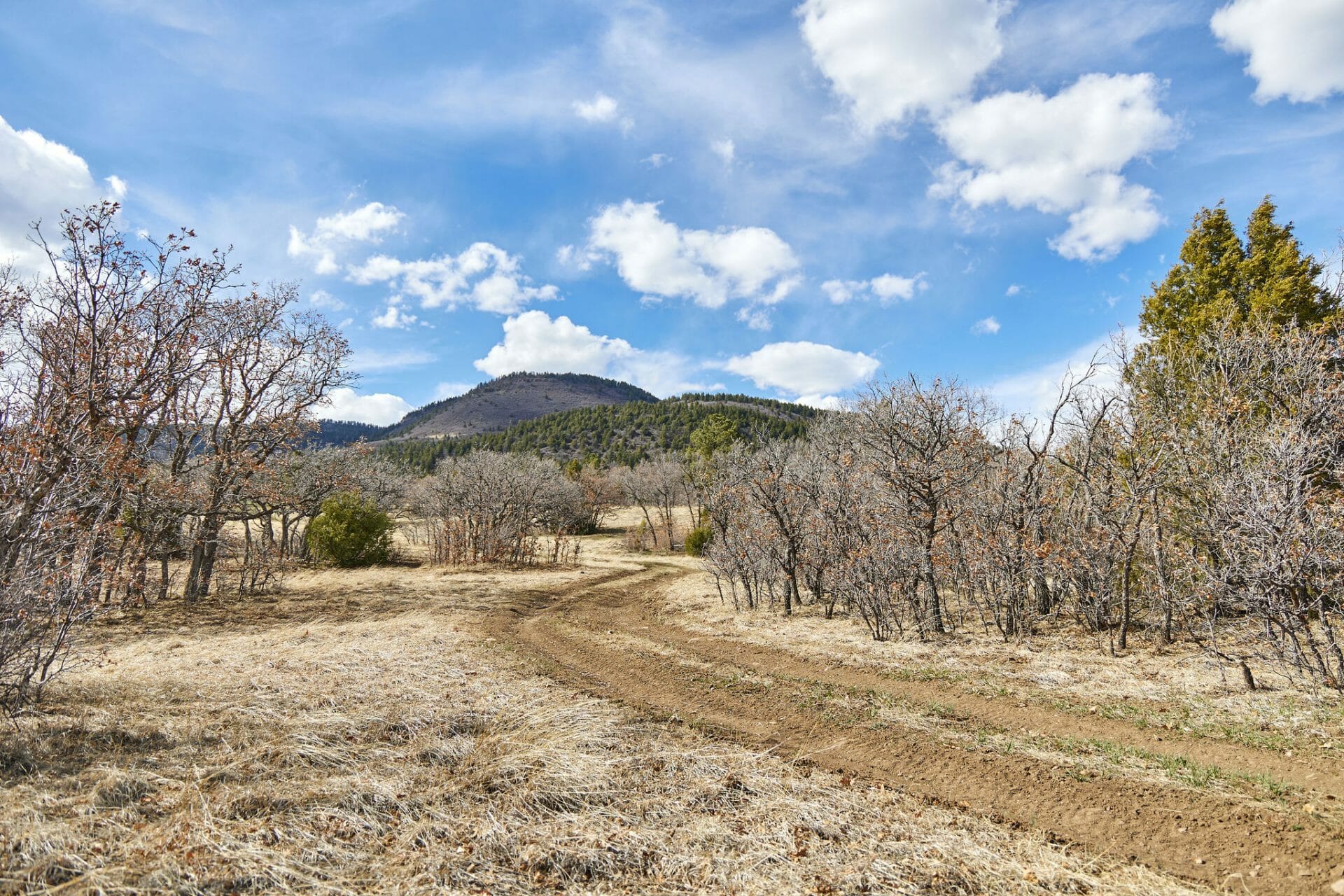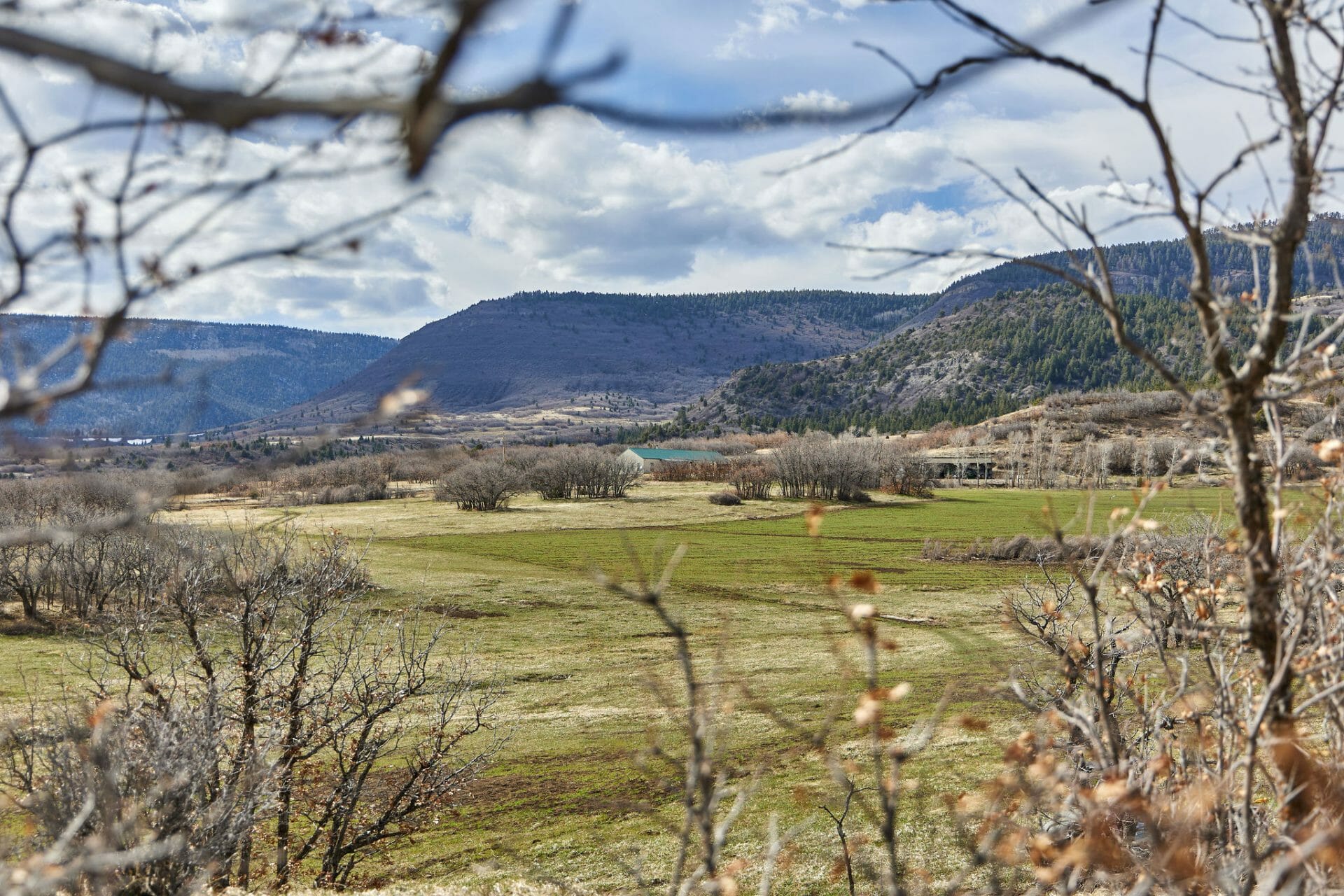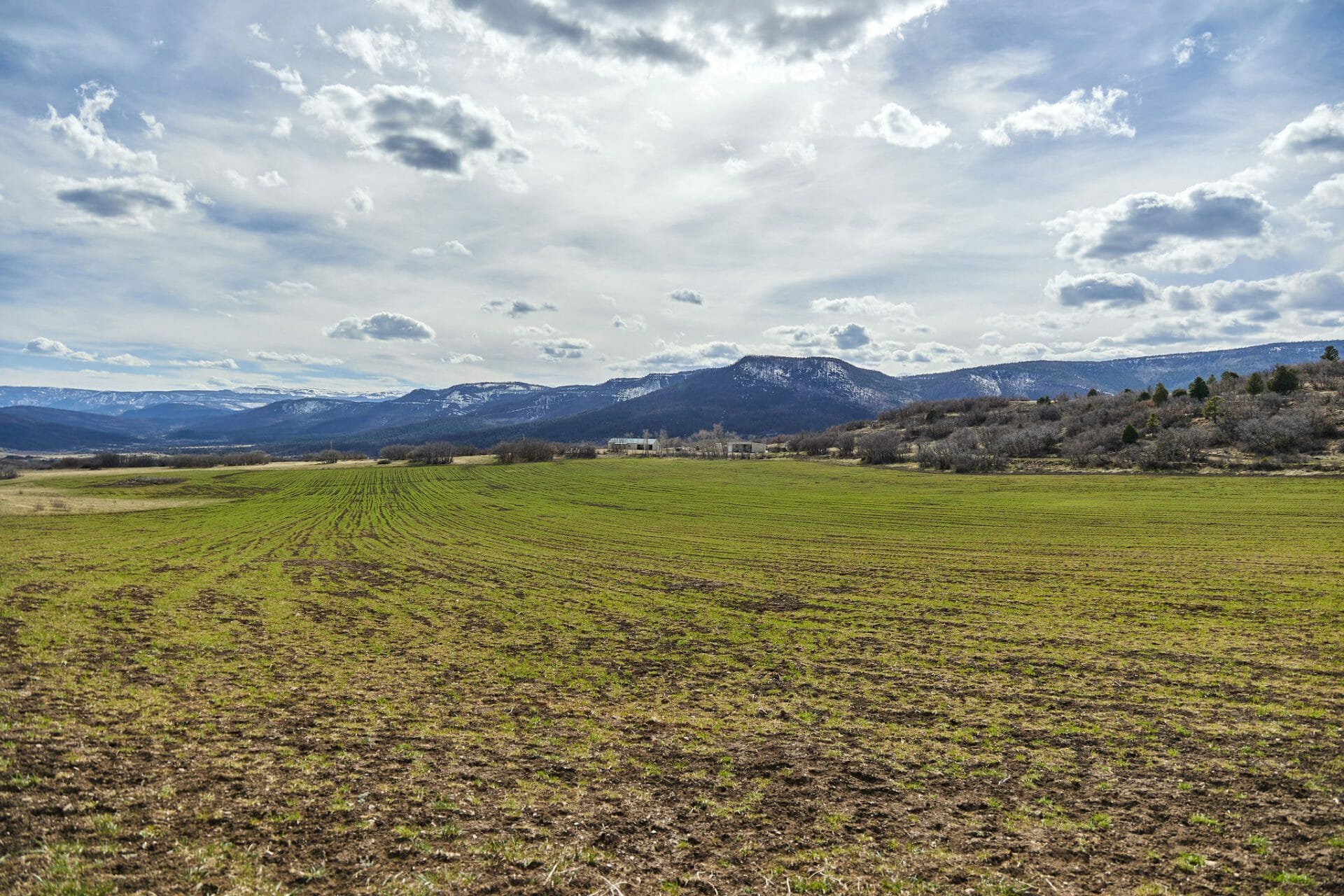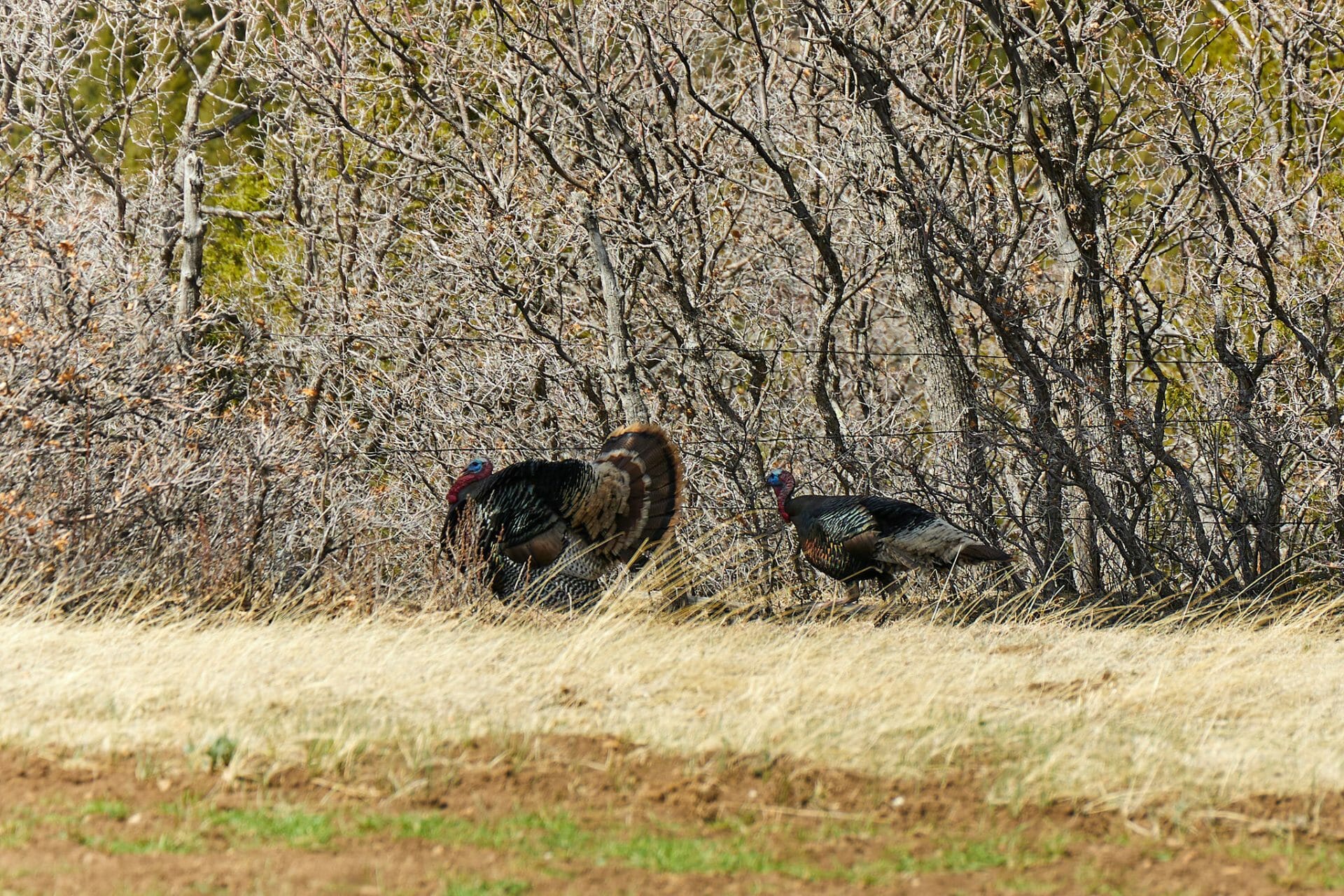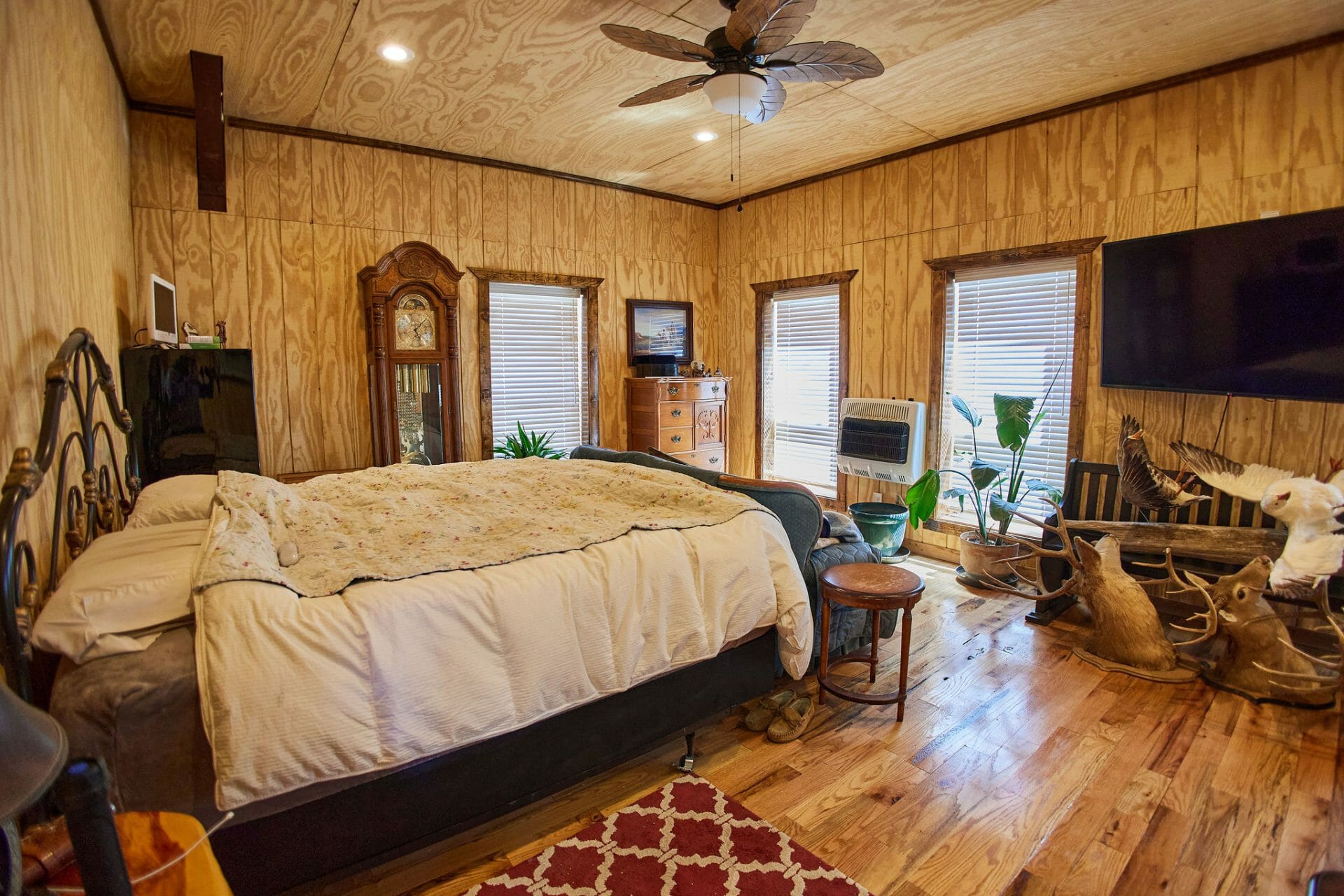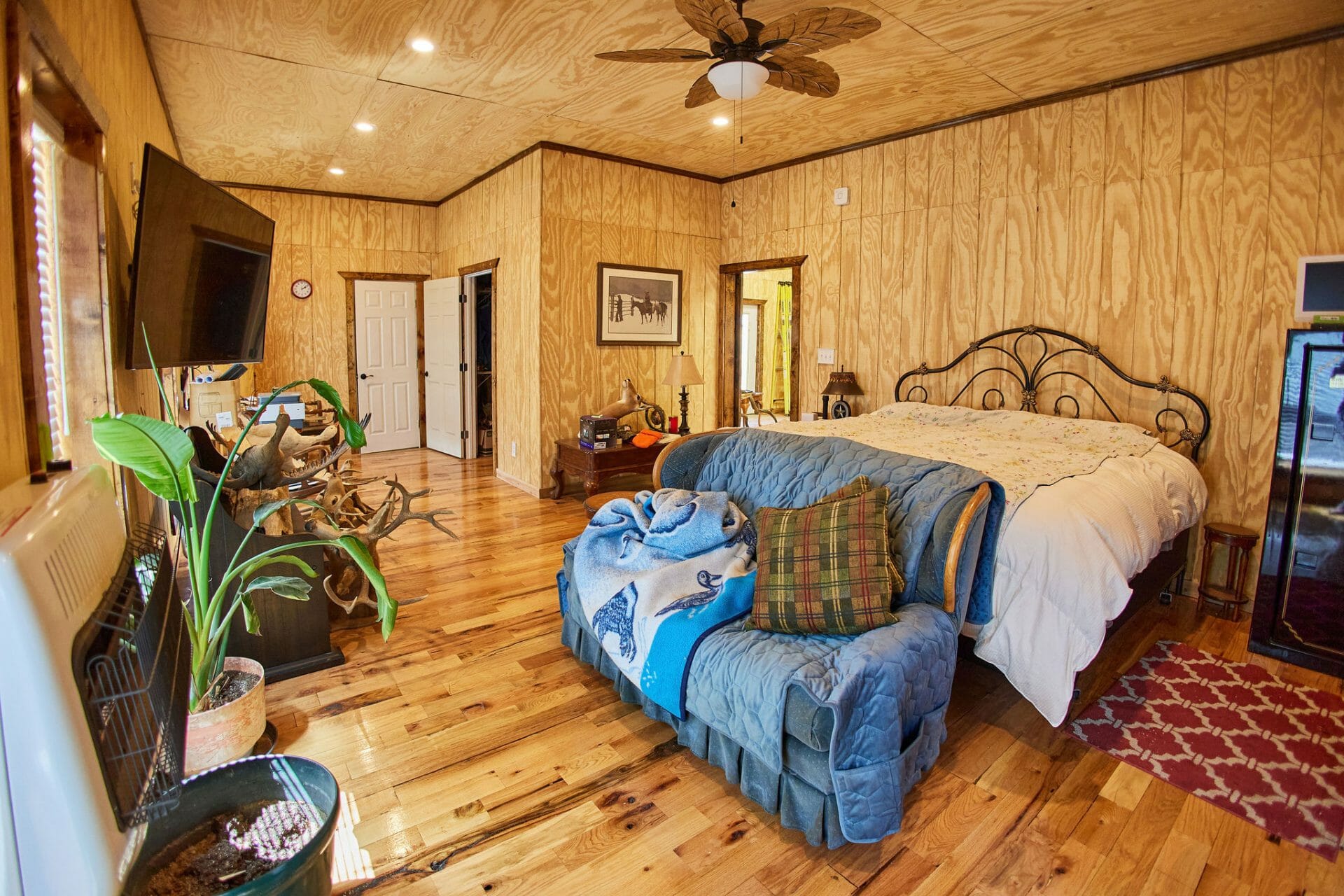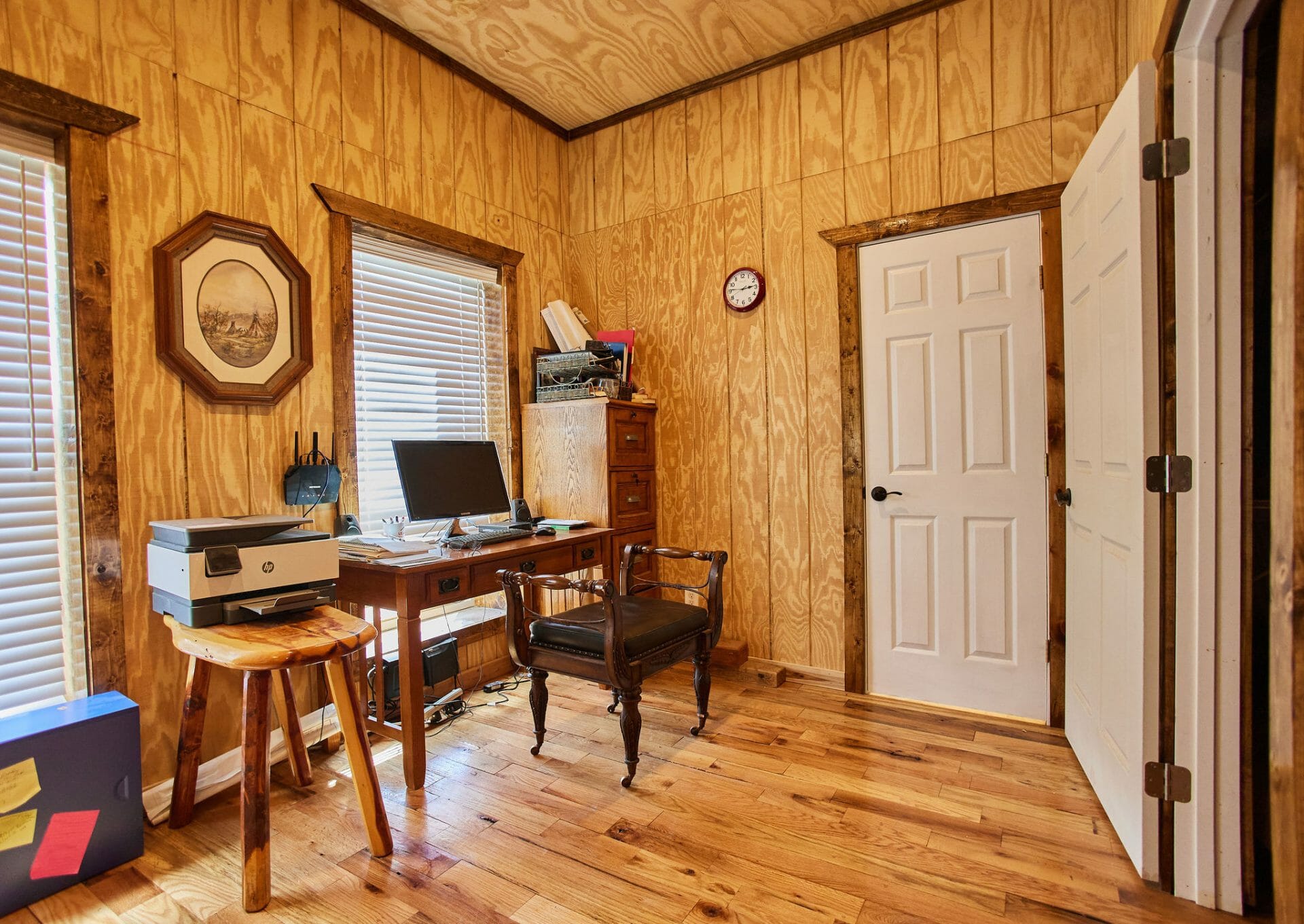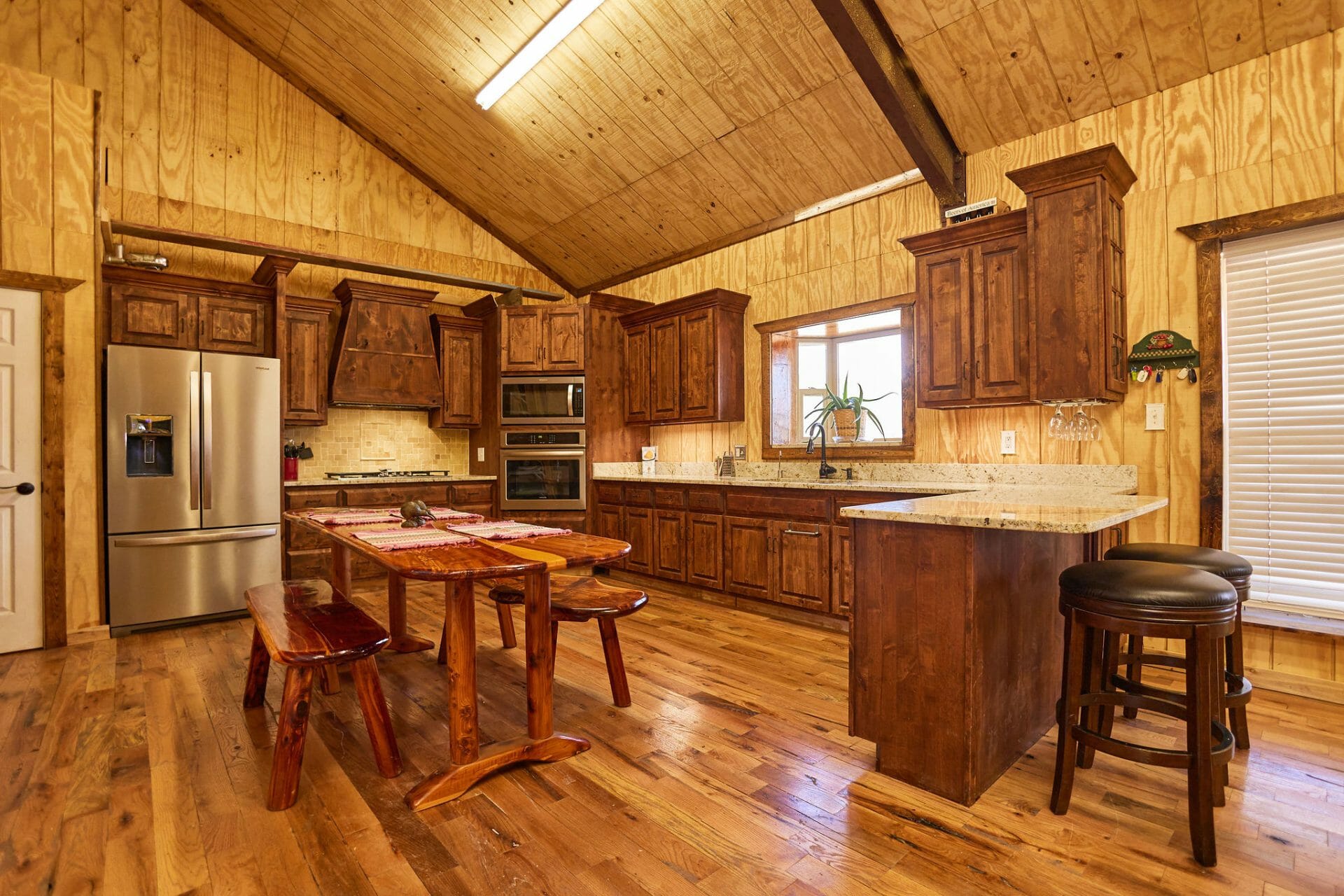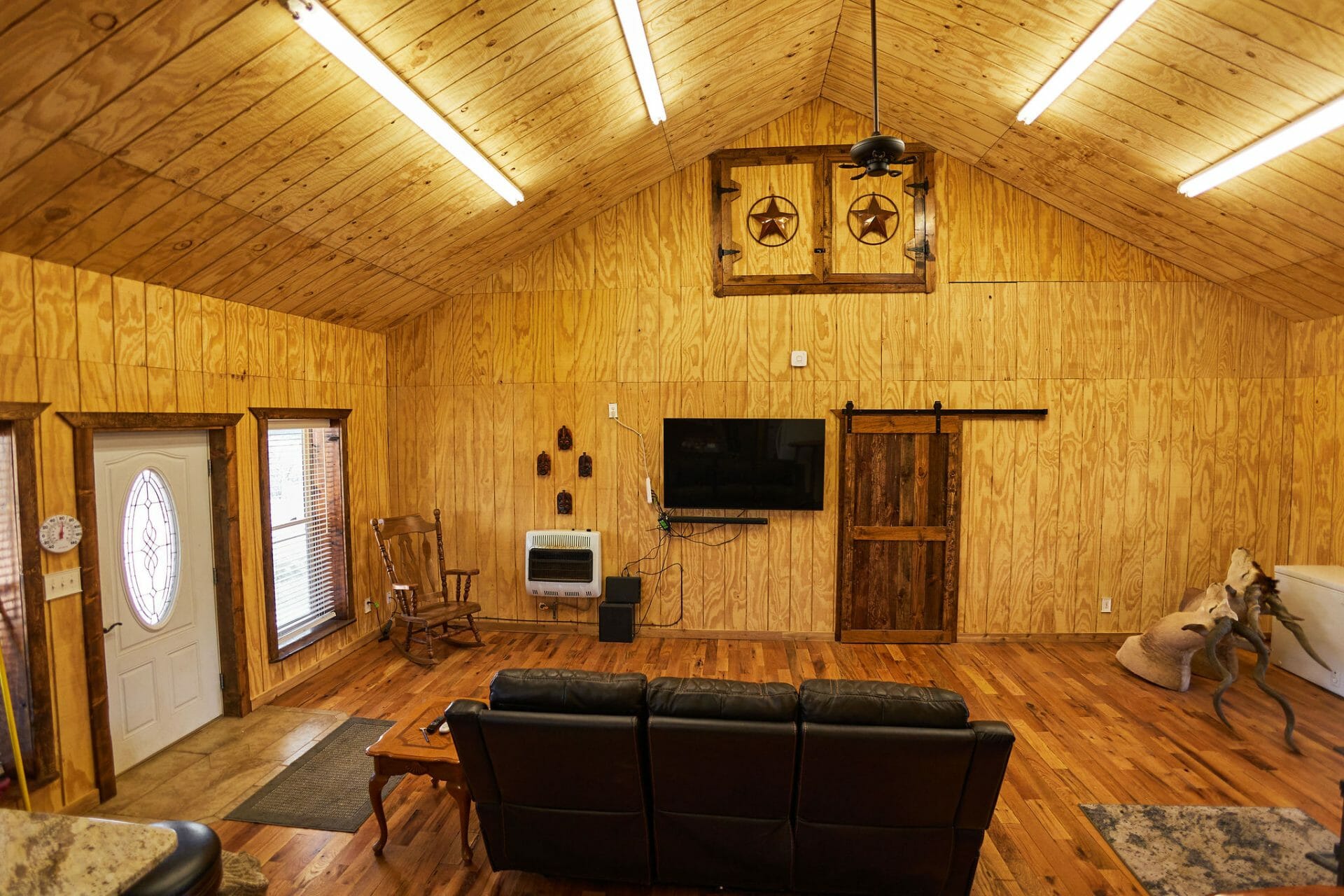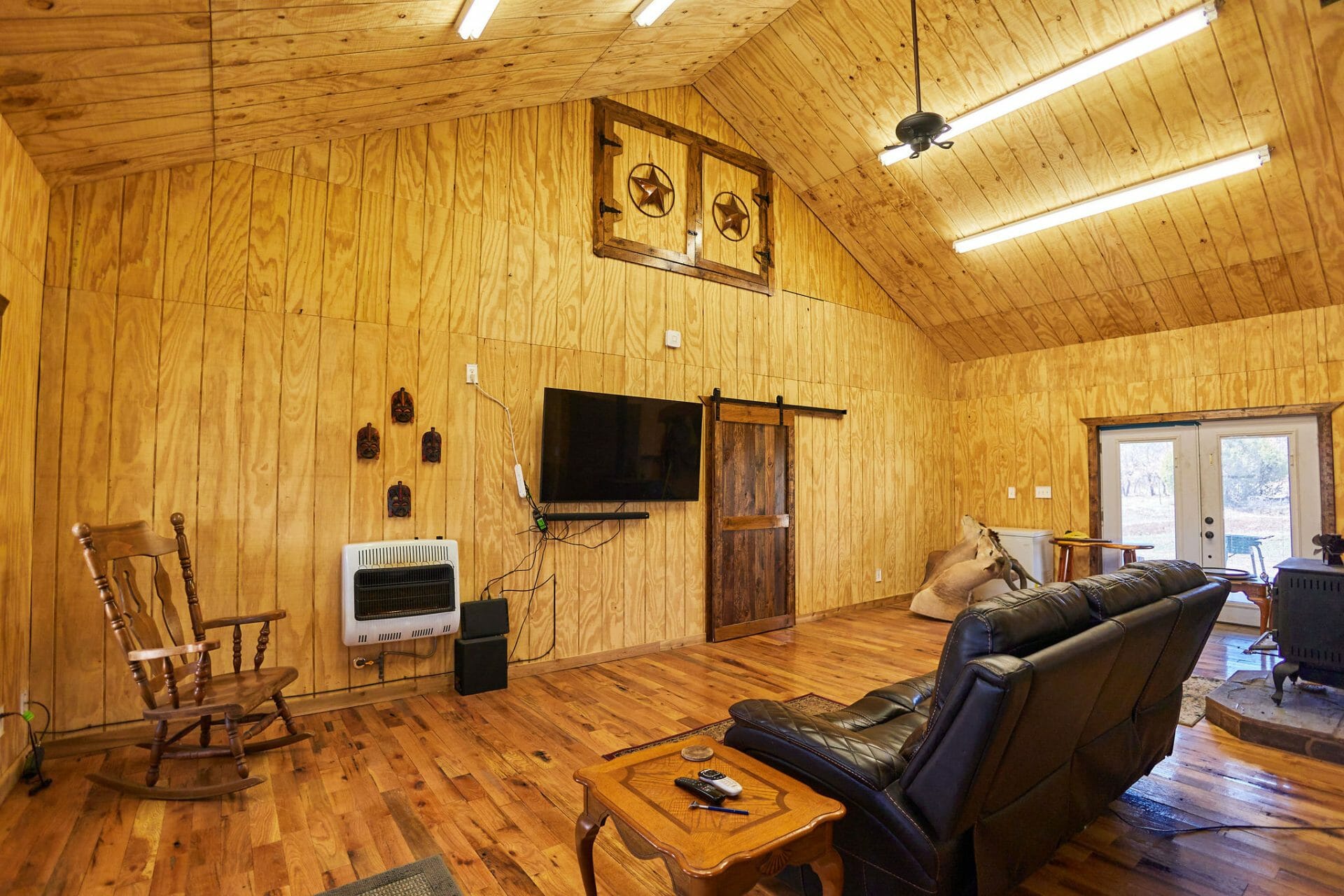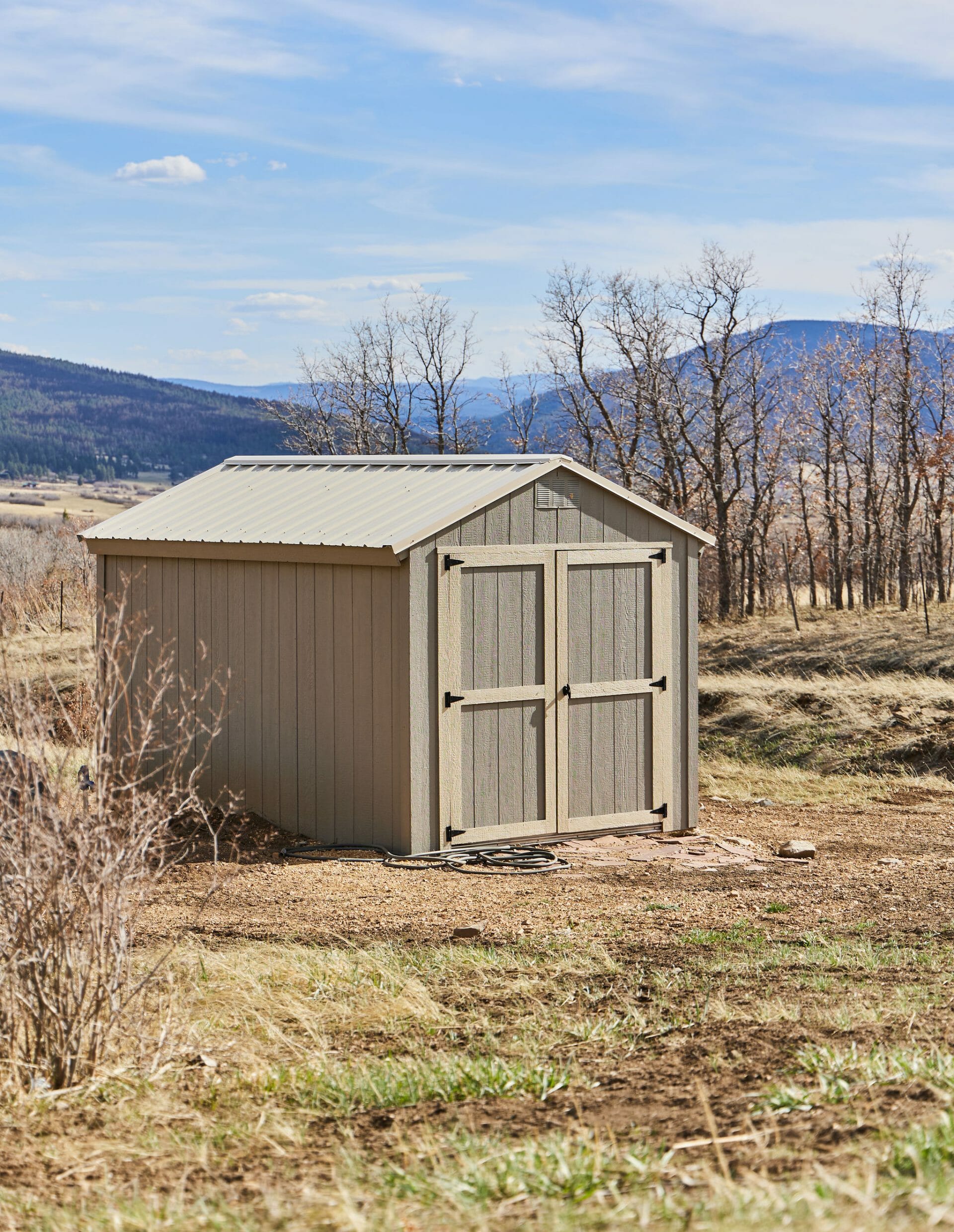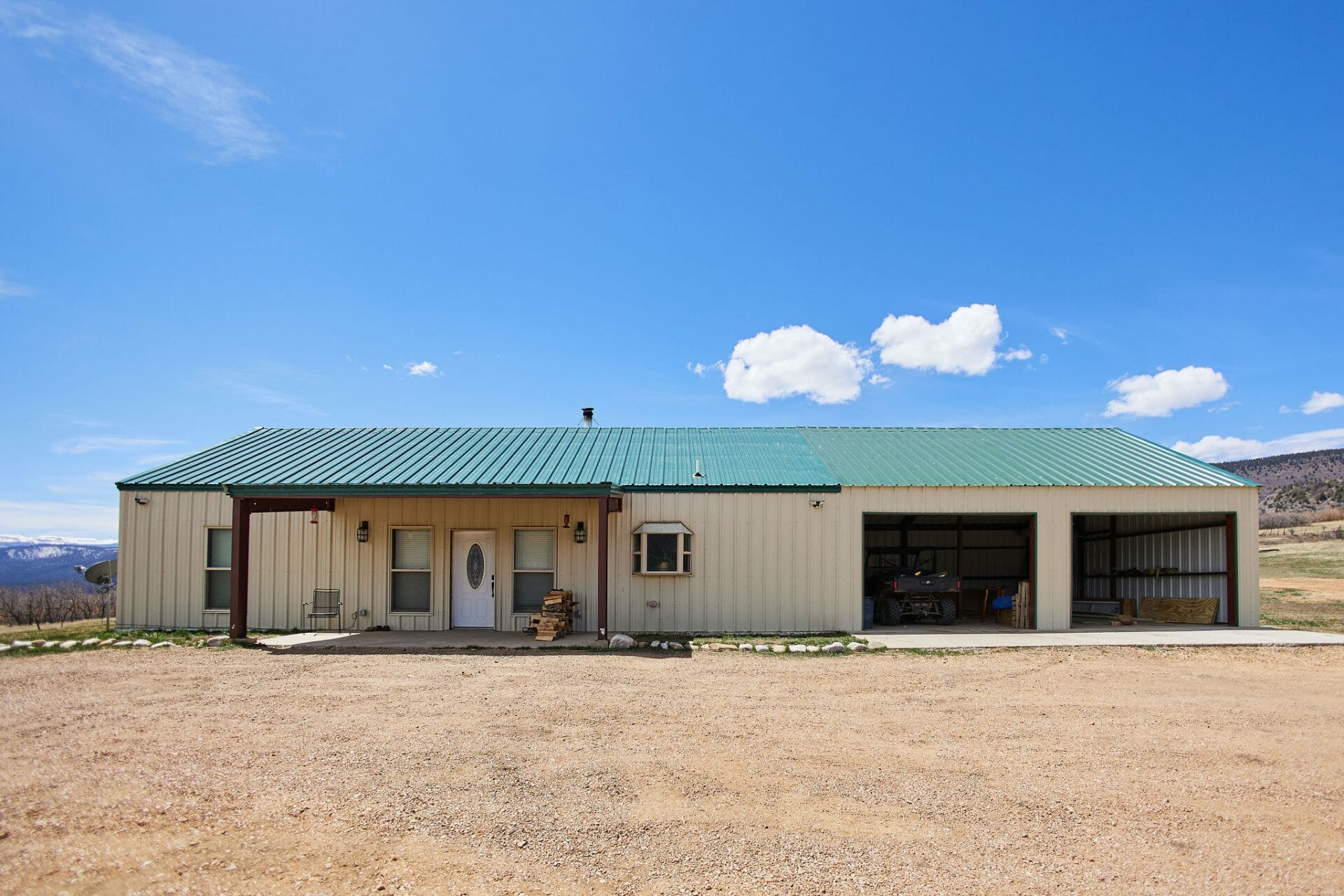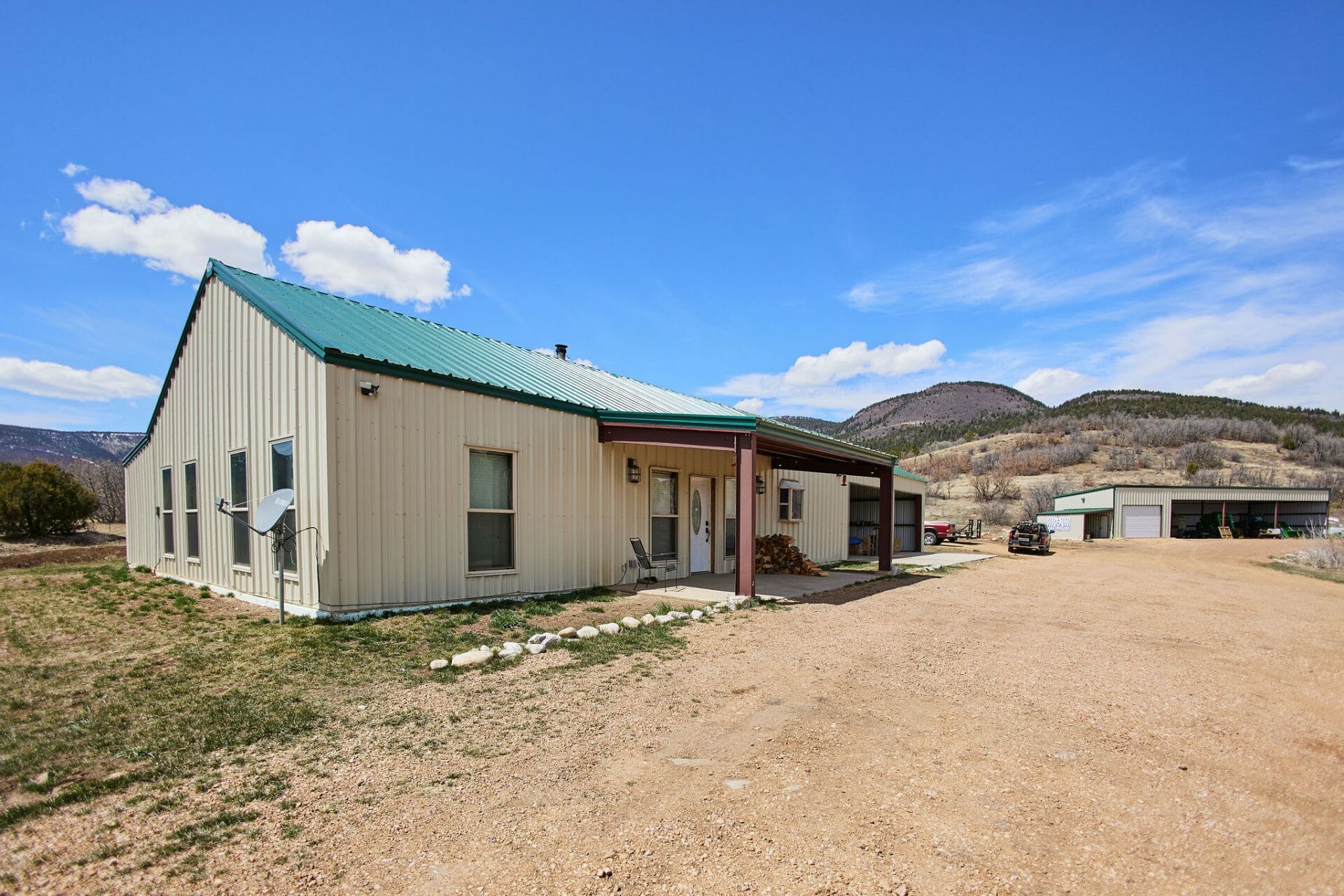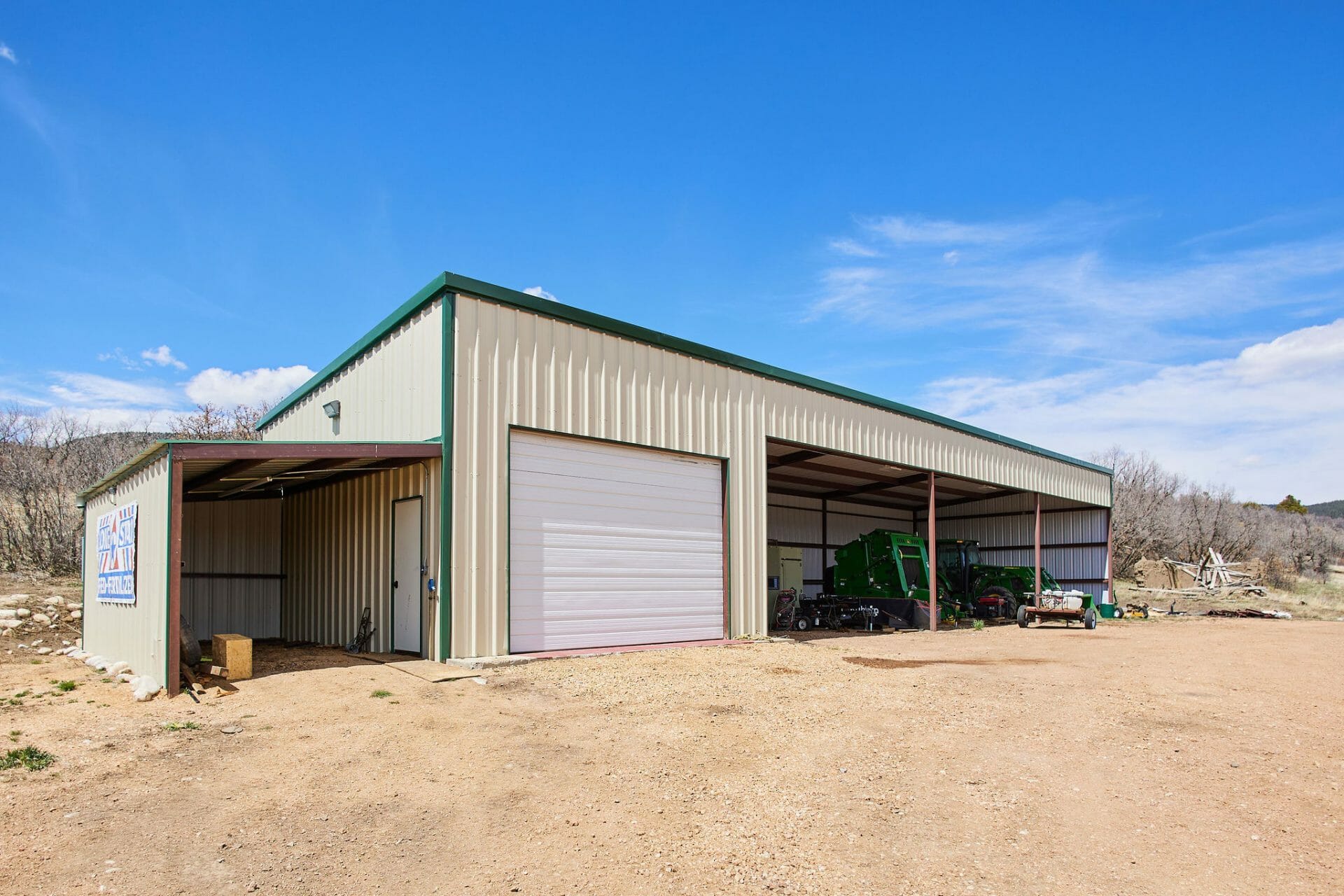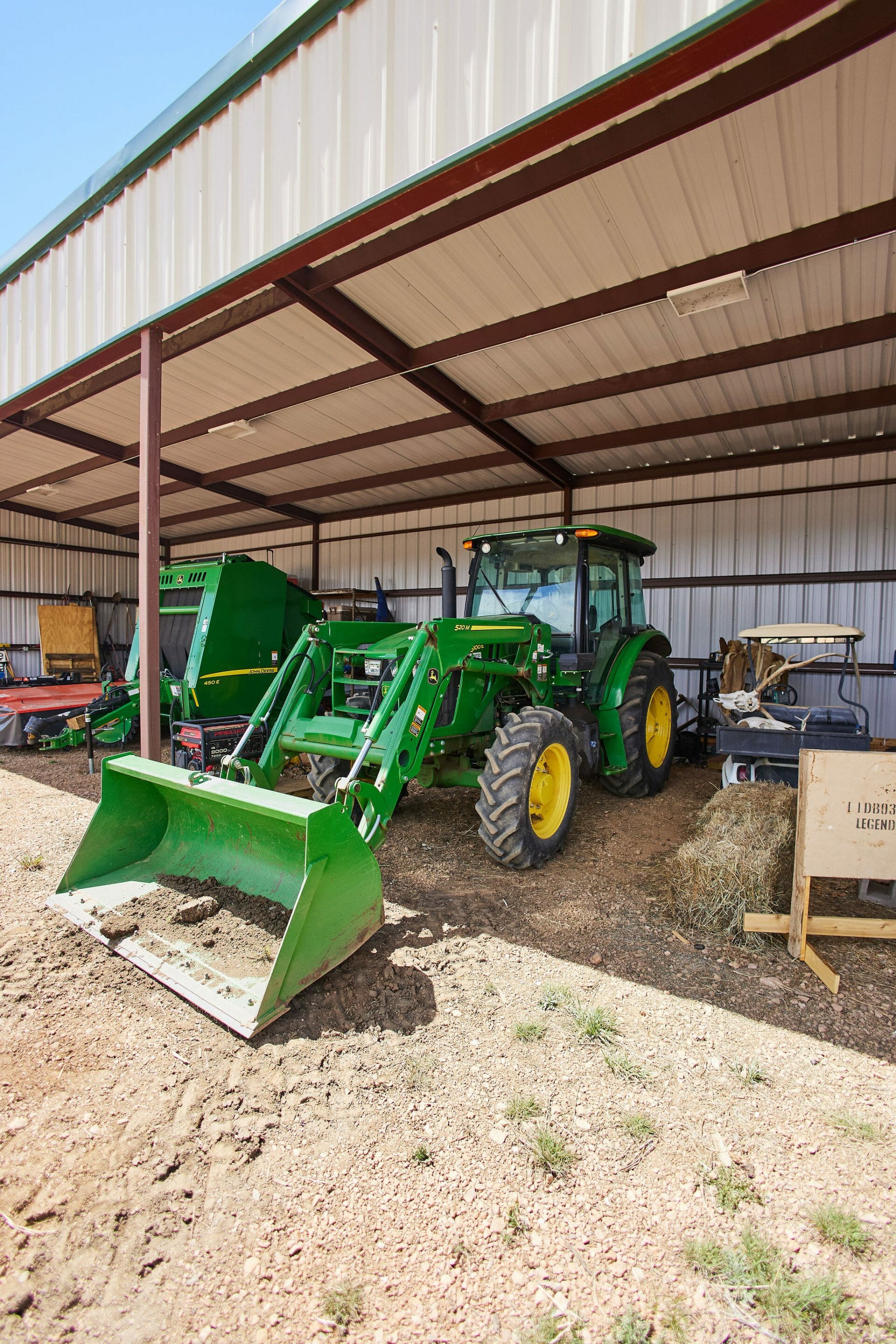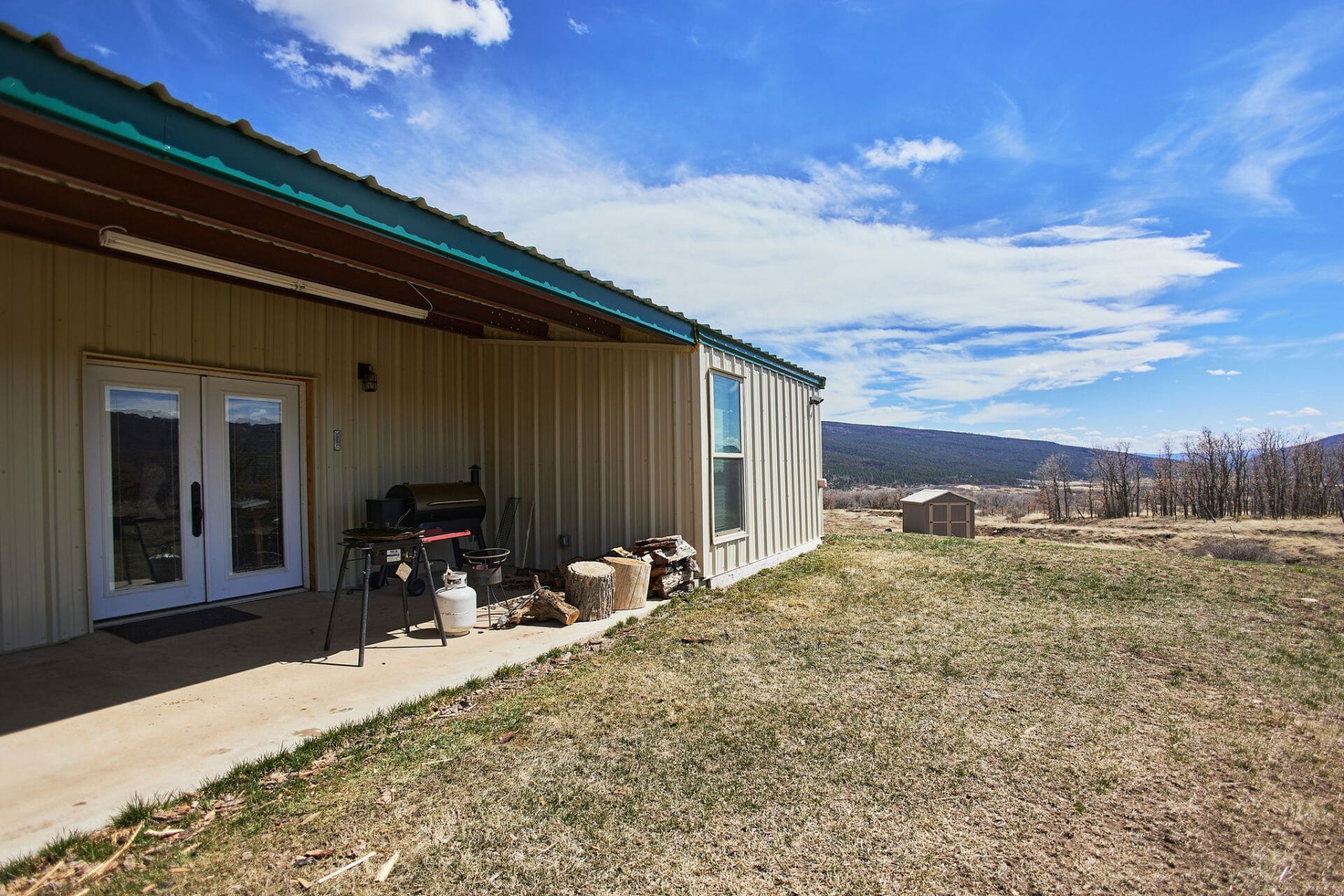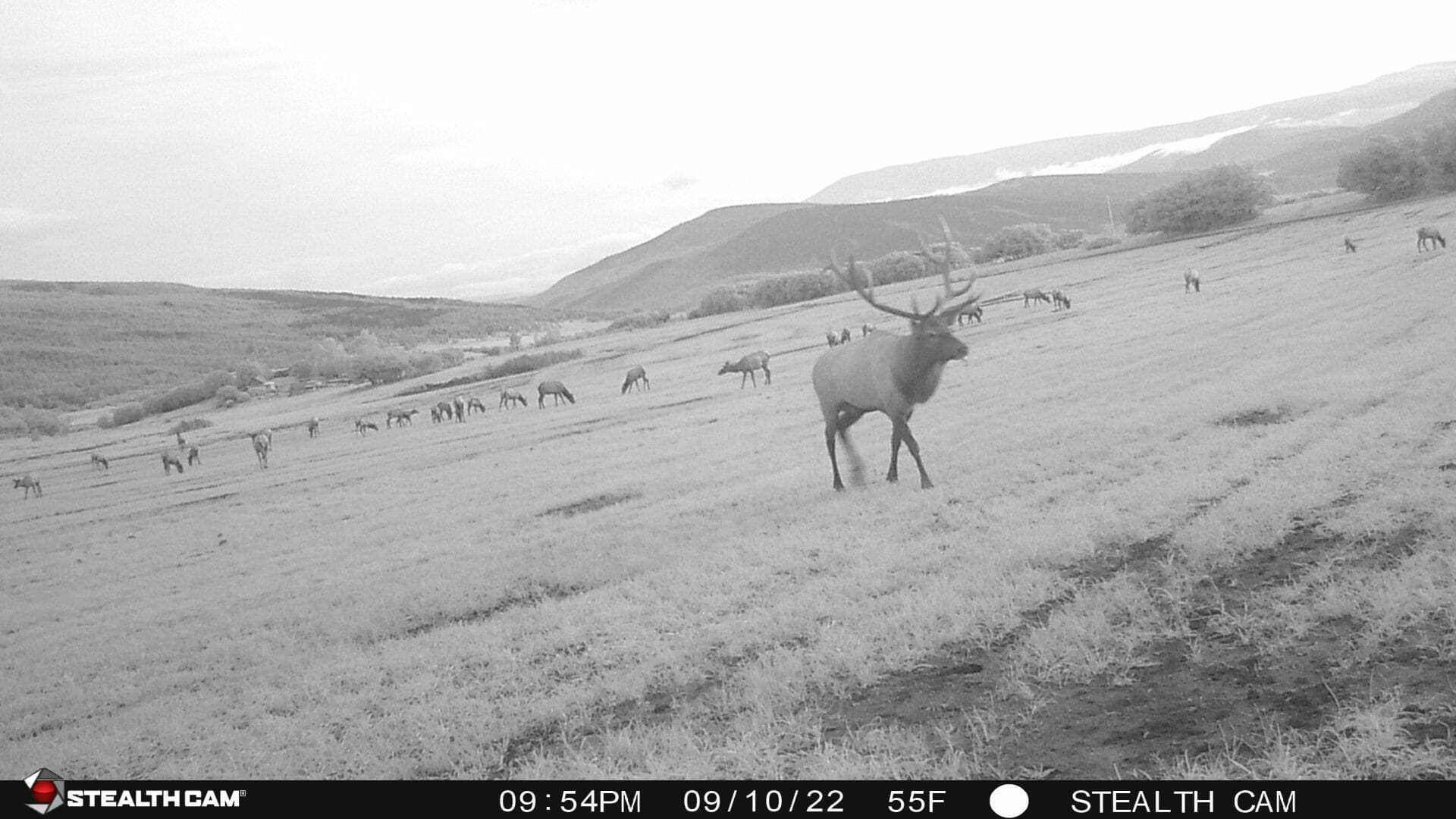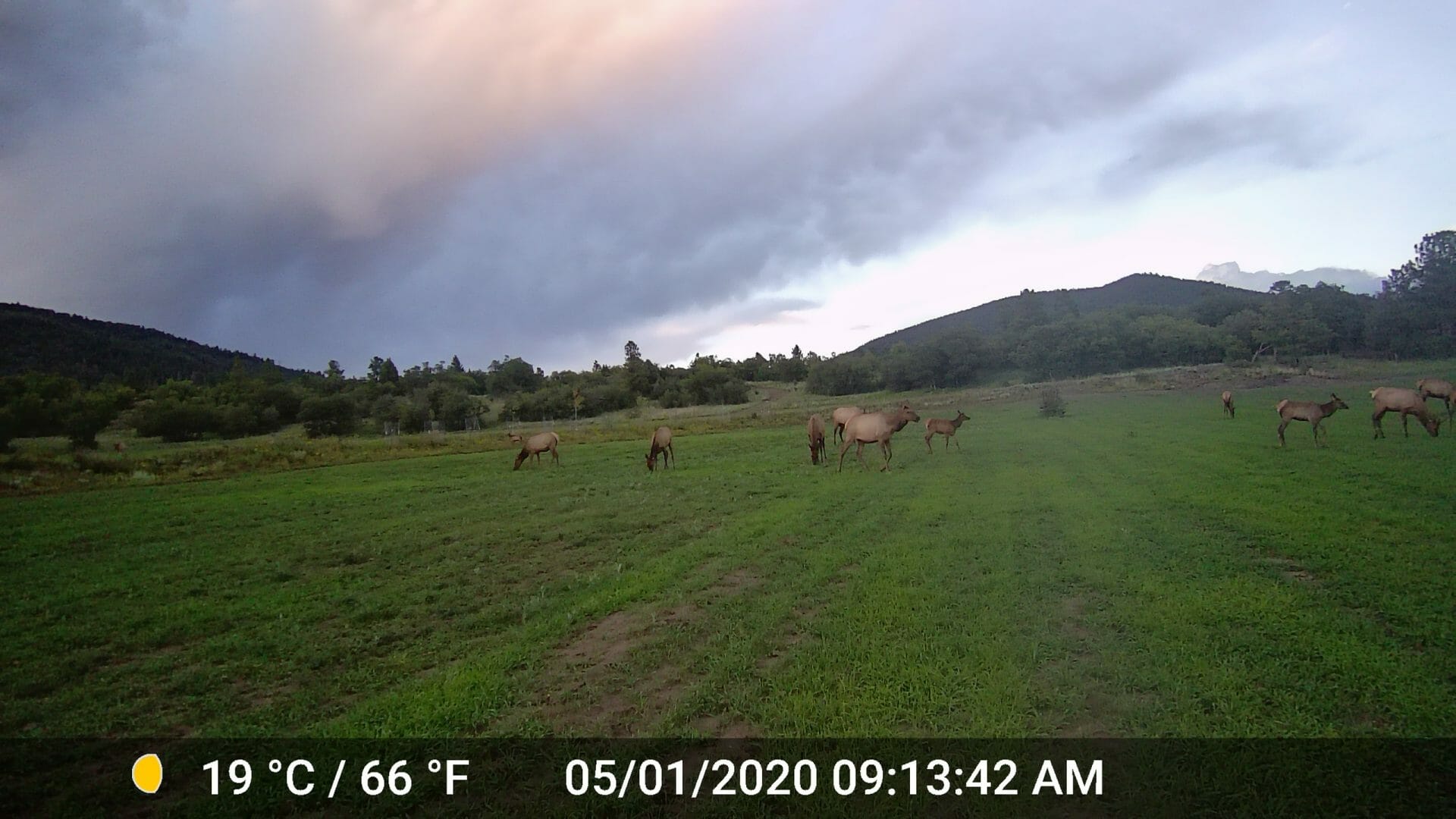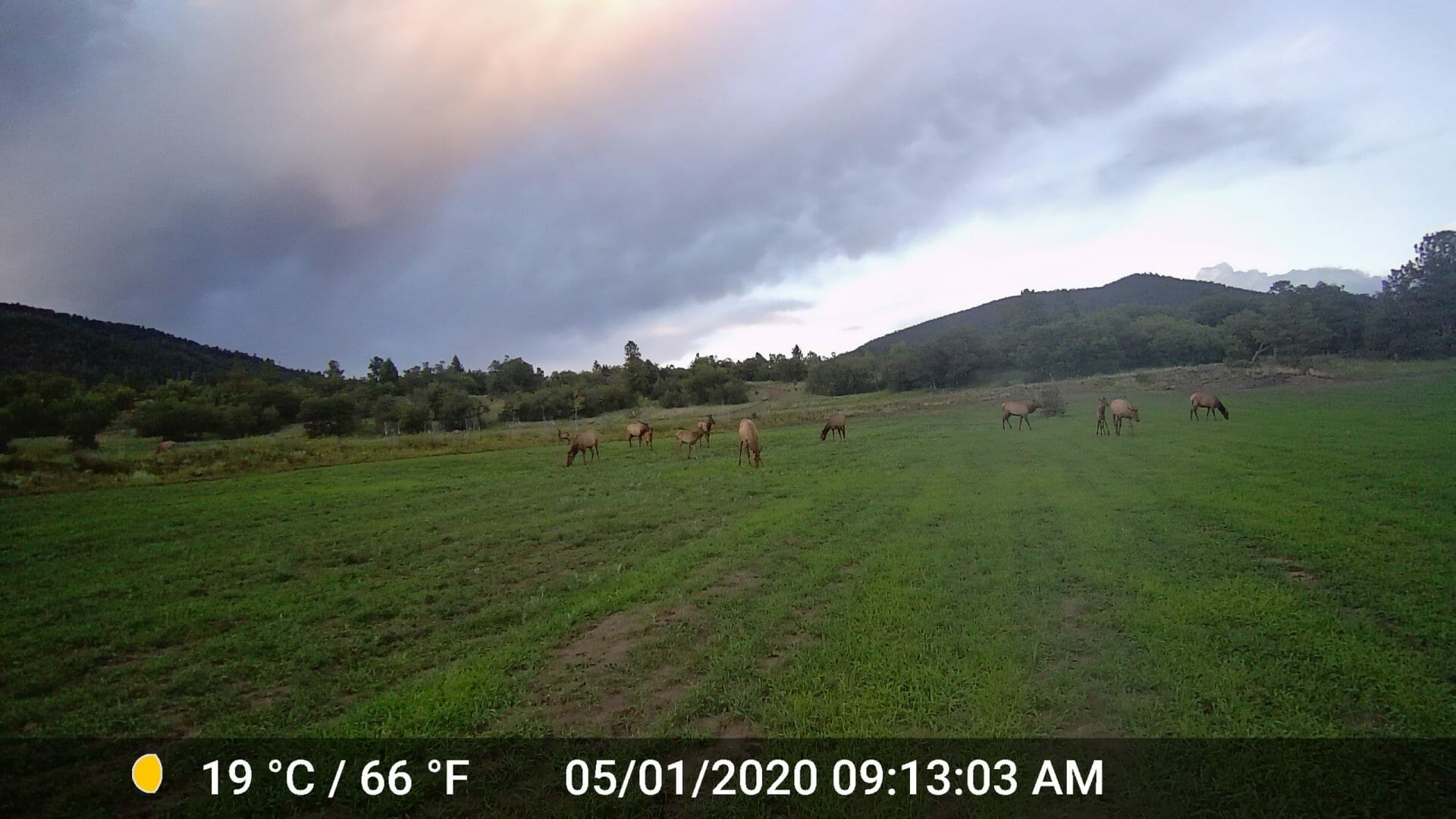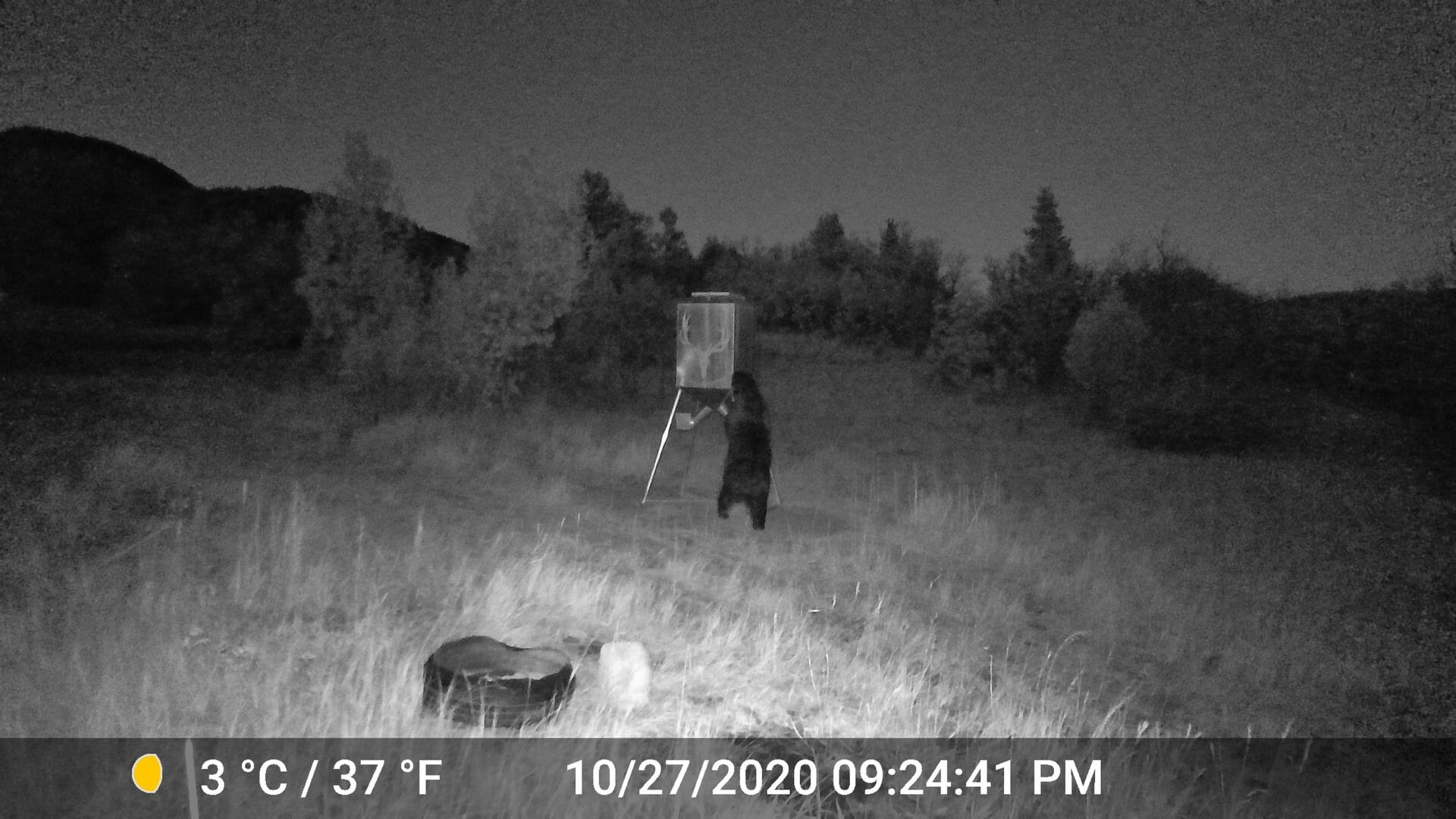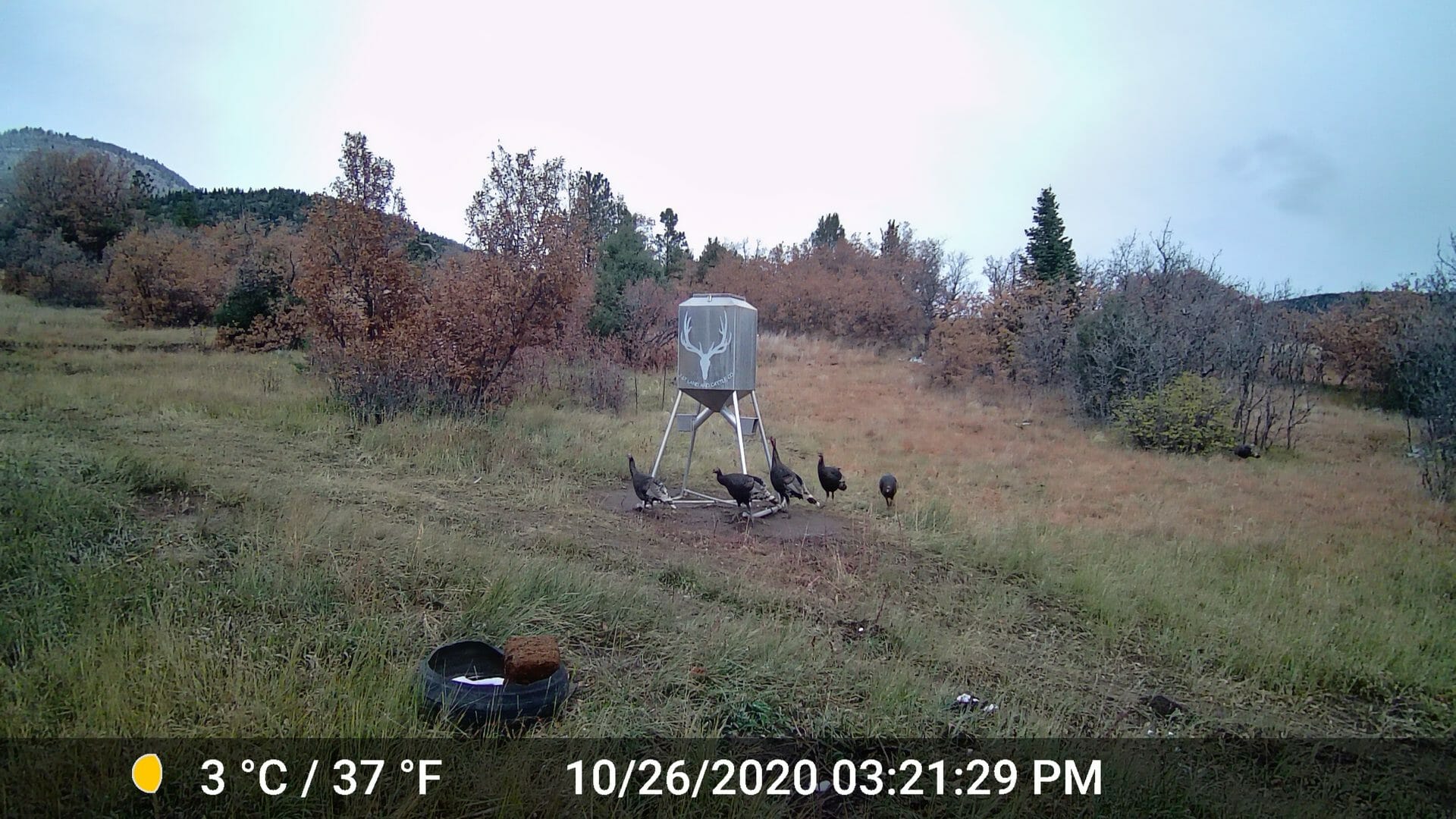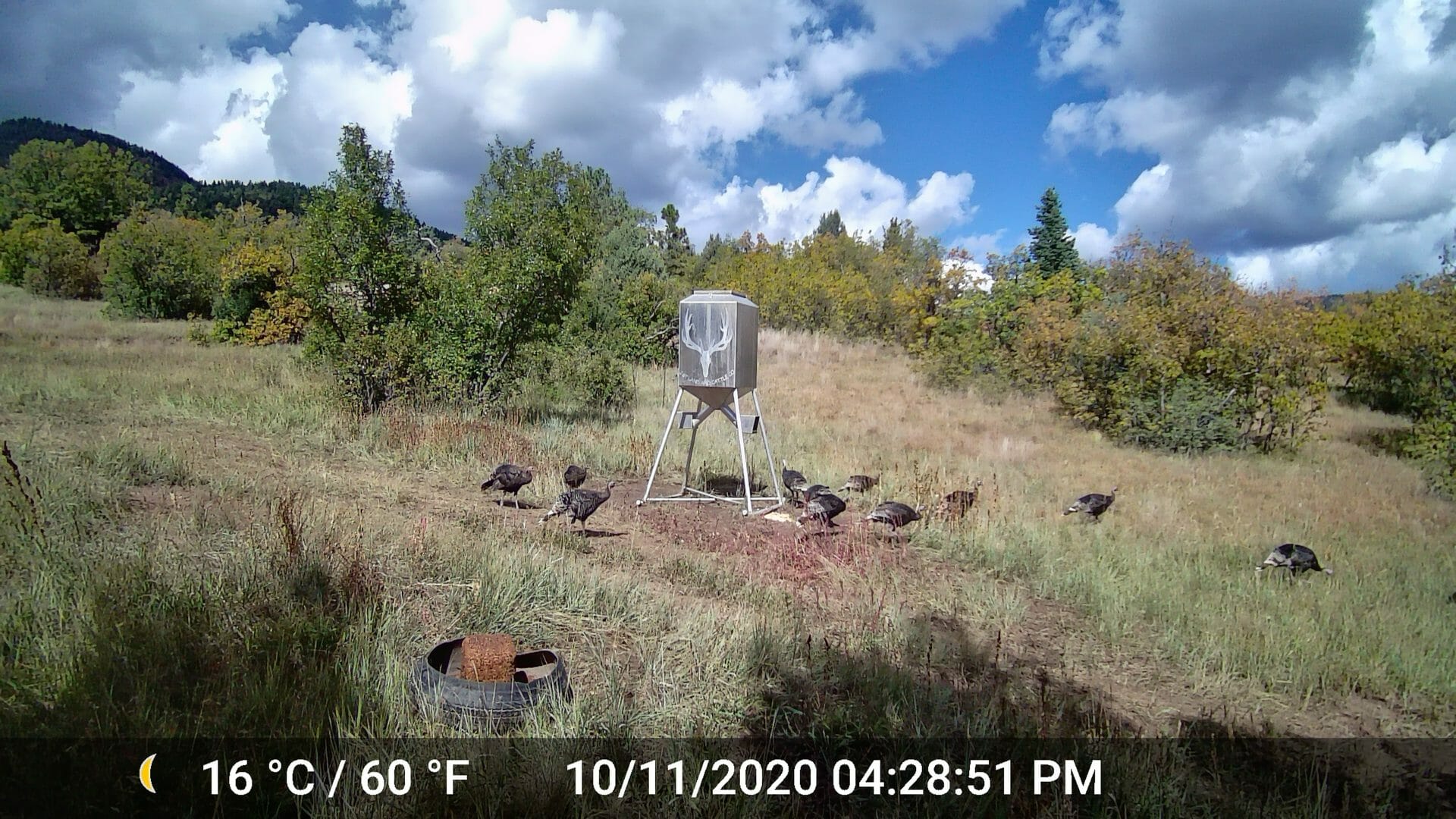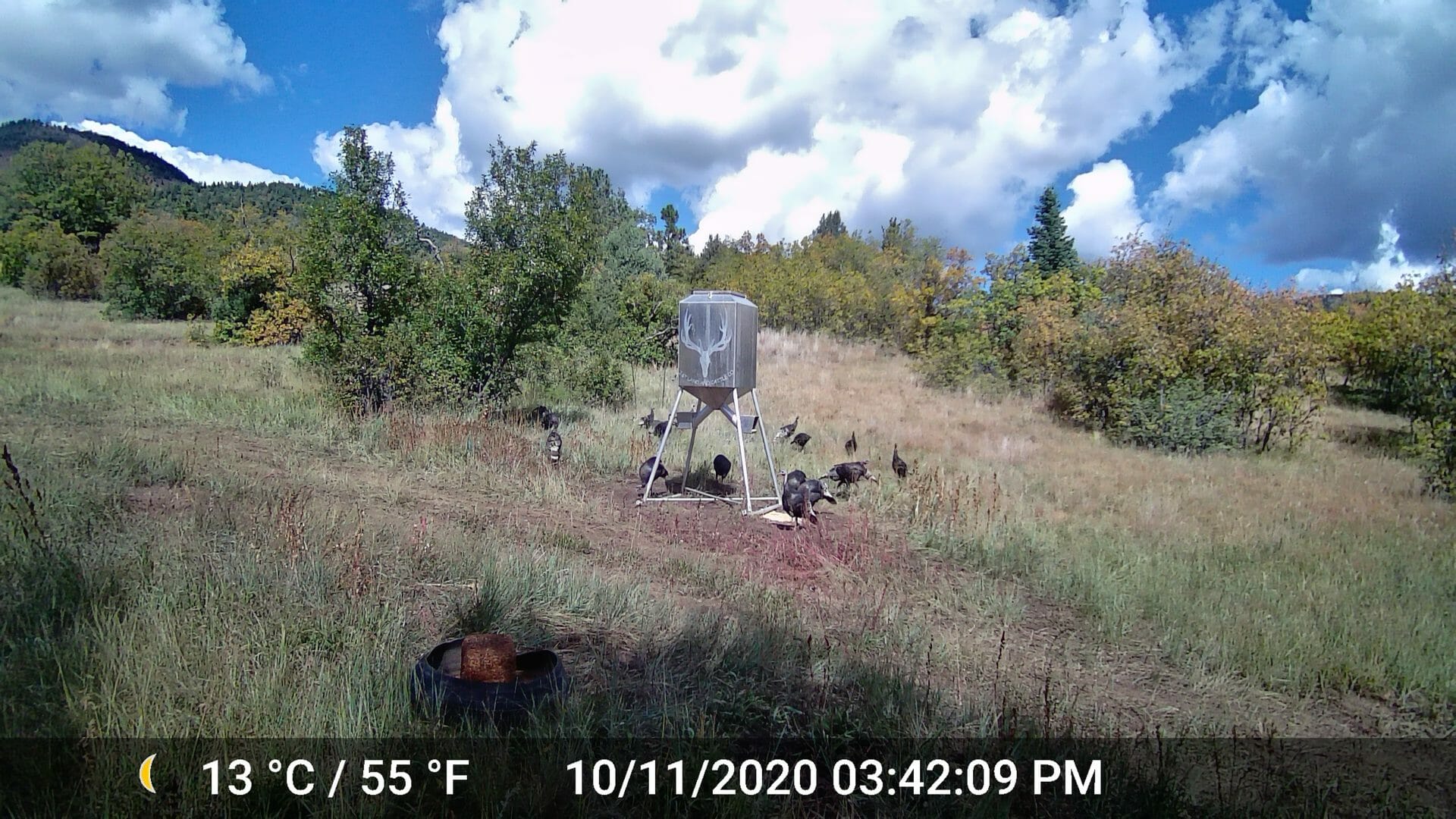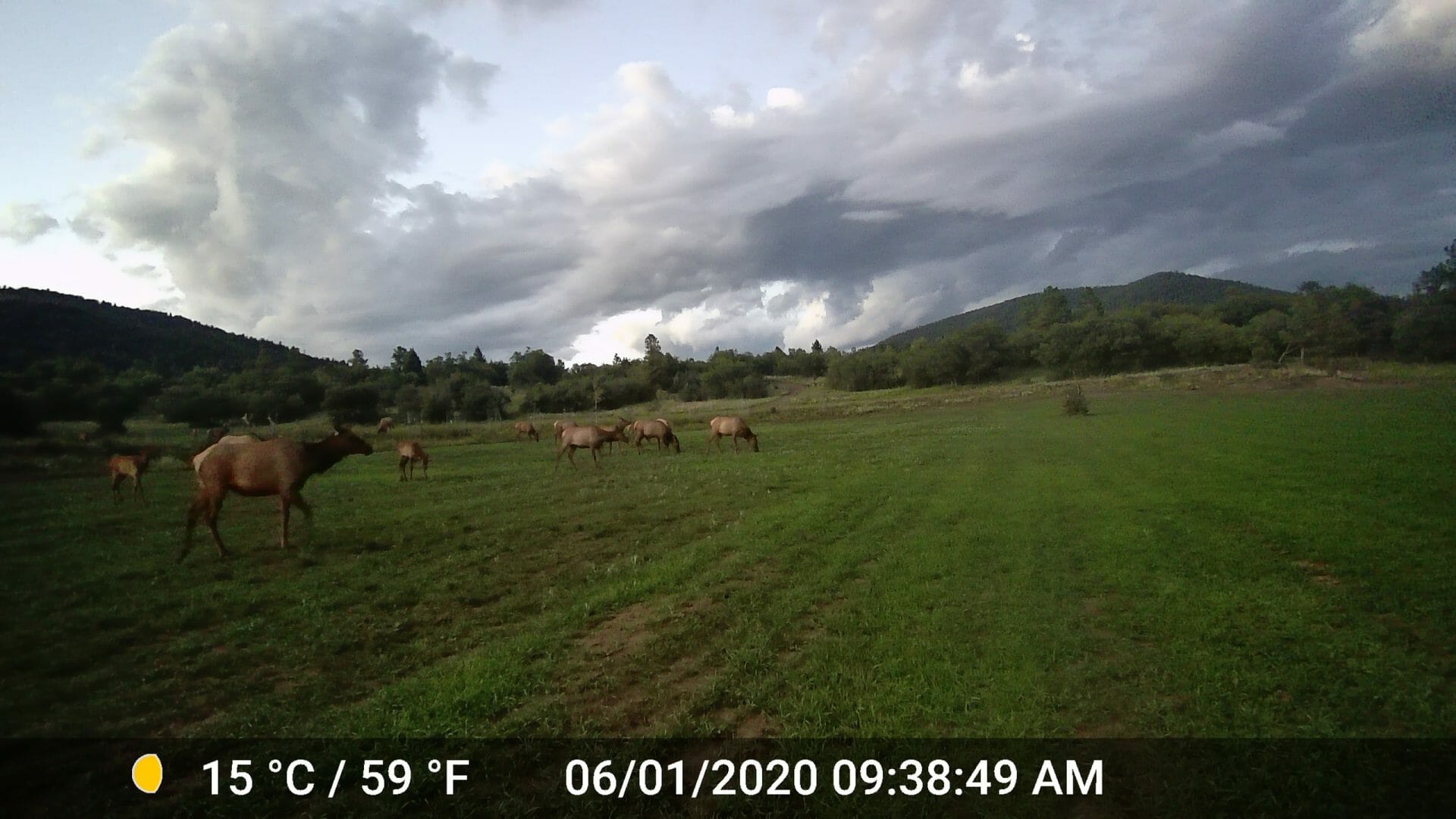 Property Details
Price: $16,000,000
Address:
20 Arizona Rd
Chacon, New Mexico
87713
Acres: 220±
Features:
2,300-square-foot barn, workshop and hunting lodge
For More Information:
Maps