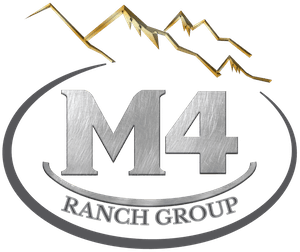 Dedicated Ranch Brokers
Colorado, New Mexico, & Wyoming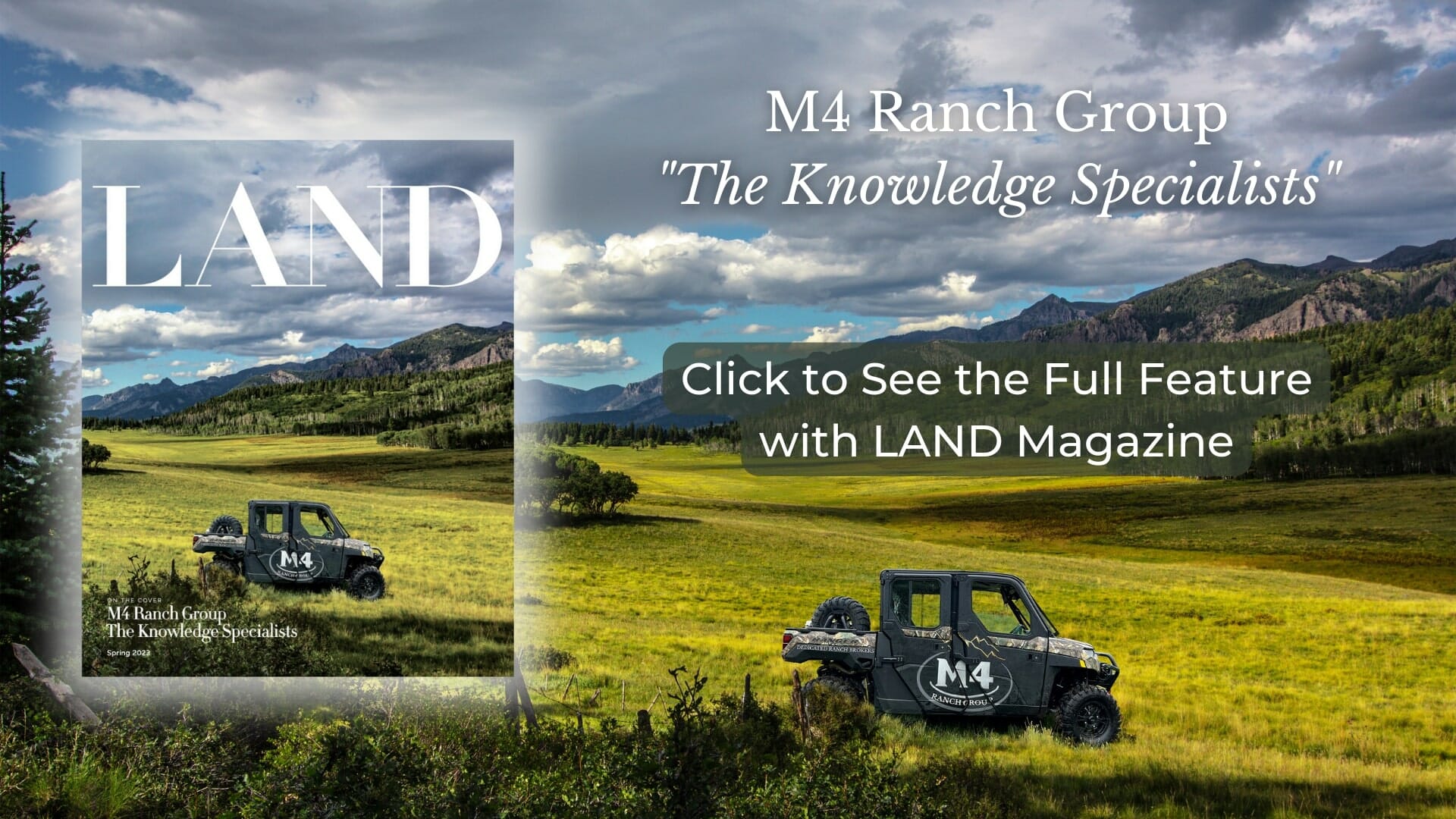 Colorado Land For Sale,
New Mexico Land For Sale,
&
Wyoming Land For Sale
Buyers looking for Colorado, New Mexico, and Wyoming land for sale trust M4 Ranch Group's experience and expertise to help them find the right piece of land for their needs. Our ranch brokers share our founders' passion for preserving and experiencing the ranching and recreational lifestyle and aim to help all our clients do so as well. Each partnership is approached with the very same respect and integrity that the great outdoors represents to us.
Every piece of land for sale is unique, and so is every buyer, which is why we approach every partnership differently. We understand that every client has their own goals with land ownership, their own vision of the land they hope to own, and their own special relationship with nature.
This approach, coupled with our own passion for the great outdoors and experience in the area, has made M4 Ranch Group the premier brokerage for marketing and selling premium ranch real estate, agricultural land, and recreational properties.
Looking for Colorado land for sale? Interested in New Mexico land for sale? Curious about Wyoming land for sale? There's no one better to help you find and acquire the property of your dreams than M4 Ranch Group, so give us a call today or sign up for our newsletter to receive the latest updates!
Sign Up for Our Newsletter:
Over 40 Years' Experience Brokering Ranch Properties
We've helped all kinds of individuals find the Colorado, New Mexico, and Wyoming ranch land for sale they've been dreaming of and see no stop in sight! We're proud to have helped a wide variety of buyers and always look forward to helping clients, new or old, achieve land ownership. We want others to experience the same admiration and respect we have for the land.
Every client looking for Colorado, New Mexico, and Wyoming land for sale receives personalized and dedicated expertise that extends beyond the property closing.
There's a reason why we're considered the go-to agency for those looking for Colorado, New Mexico, and Wyoming ranch land for sale. Our team provides knowledge, perspective, and creative solutions to critical aspects of land ownership needed to maximize investment in ranch real estate, including water rights, conservation easements, landowner preference, and habitat restoration.
No matter what type of ranch you are searching for, our team of professional Colorado, New Mexico, and Wyoming ranch brokers can help find the property best suited for you.
"M4 Ranch Group has set itself apart in customer service and is truly in a class of its own."
- JMF
"Seth was very patient and thorough in his search and found us the perfect place. We couldn't be happier with our ranch and the experience we had with M4 Ranch Group."
- Lucas P
"Thank you and the entire M4 Ranch Group Team for the professional and creative manner you handled our listing and ensuing sale."
- Keenan & Beverlee