At M4 Ranch Group our team of ranch brokers offer an unparalleled selling experience focused around providing your ranch with the representation it deserves. We understand that every ranch and, indeed, every piece of land has its own unique characteristics that appeal to various buyer profiles. With each property being unique, our clients prefer the specialization that we're able to offer due to our vast experience with ranch of all types and sizes. We are dedicated to your success, coupling exceptional work ethic with hard-earned experience, depth of knowledge, ability, relationships, professional services, and drive.
It is our commitment to showcasing true professionalism throughout each phase of the selling process, beginning with robust ranch marketing. If you are searching for a professional opinion on your property market values, assessing an investment, future growth, energy, mineral, water, ag, and recreation, M4 Ranch Group would be honored to help.
Ranch Marketing: Our Approach
We understand that every client has their own goals with land ownership, their own vision of the land they hope to own, and their own special relationship. Establishing desire and intent through creative marketing channels enables us to inspire prospective buyers to take action while maintaining the allure of your property through to the completion of the sale. That's why our approach to selling involves several ranch marketing strategies designed to provide your ranch with the right exposure
With over 40 years of ranch and recreational property experience, M4 Ranch Group has the capabilities to market your ranch property's attributes to prospective buyers and investors.
Professional Photography, Videos & Brochures
Relying on the expertise of our diversely skilled team, we produce all necessary content in-house to ensure your property gets the necessary attention needed at all times. From high-resolution photography and multi-page brochures to exciting videos and aerial drone shots, we're able to accurately capture and represent the beauty of your ranch property to ensure it gets the attention it deserves.
Advertising in Local and National Print & Digital Media Outlets
We regularly take advantage of the reach capabilities offered by several top media outlets such as Land Broker MLS, LAND, The Land Report, Farm and Ranch, as well as many others. We may also advertise your property in smaller municipal publications to reach more local buyers.
Each week our promotional email campaigns reach a vast number of clients, buyers, and brokers based on their interests and needs. Utilizing the power of email in our ranch marketing efforts is a proven process that our team stands by.
Present at countless high-impact conferences, our team will showcase your property in person to potential buyers and interested parties in order to have honest and authentic conversations about the unique aspects of your ranch.
Our cross-promotional social media marketing program leverages Facebook, Twitter, LinkedIn, Instagram, and YouTube to promote your property in a variety of mediums, including photos, video, direct response marketing, and more.
In addition to placement on our mobile-friendly website that consistently shows in top search results for ranch real estate, your property will also be featured on more than to ensure that your listing is seen by as many potential buyers as possible.
Our team of ranch brokers has an extensive database of clients, buyers, and brokers that we mail directly in order to increase the level of exposure for your property and encourage prompt action.
Why Trust M4 Ranch Group To Sell Your Ranch?
M4 Ranch Group boasts over 40 years of experience assisting our clients in buying and selling both ranch and recreational properties. The views and passions of our ranch brokers are to preserve the ranching experience and enable others to witness the majesty of the great outdoors. It is this passion combined with years of first-hand experience that enables us to market your ranch property successfully.
There's a reason why we're considered the go-to agency for those looking for Colorado, New Mexico, and Wyoming ranches for sale. We work for the success of your property, ANYTIME, ANYWHERE and ANY SEASON If you're looking to sell your ranch and wish to take advantage of our ranch marketing techniques, contact M4 Ranch Group today.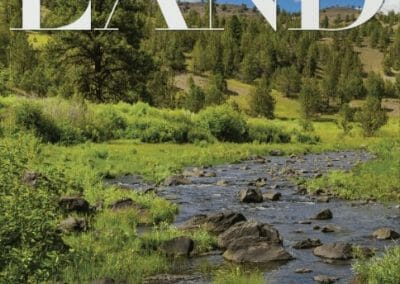 Finding A Land Professional
This article is featured in the Winter 2022 issue of LAND magazine. Finding a true land professional is one of ...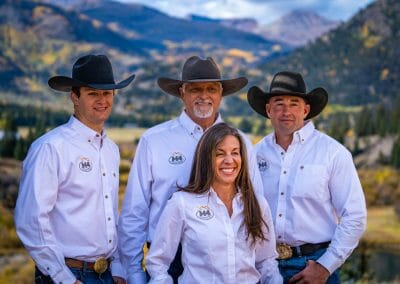 Rising to the Next Level
As seen in LAND (Spring 2022) by Land.com MAGAZINES FOR PEOPLE WHO LOVE LAND By: Dan Murphy, ALC
"
True professionals
through each step of the selling process."
- Bill, Linda, Steve & Chris
"I wanted to thank you and your team for helping my family with the sale of the Circle J Ranch. Hate to see it go! You all did a great job in
representing the ranch
."
- Rowdy M.