Seller Services
At M4 Ranch Group our team of ranch brokers offer an unparalleled selling experience focused around providing your ranch with the representation it deserves. We understand that every ranch and, indeed, every piece of land has its own unique characteristics that appeal to various buyer profiles. With each property being unique, our clients prefer the specialization that we're able to offer due to our vast experience with ranch of all types and sizes. We are dedicated to your success, coupling exceptional work ethic with hard-earned experience, depth of knowledge, ability, relationships, professional services, and drive.
It is our commitment to showcasing true professionalism throughout each phase of the selling process, beginning with robust ranch marketing. If you are searching for a professional opinion on your property market values, assessing an investment, future growth, energy, mineral, water, ag, and recreation, M4 Ranch Group would be honored to help.
Ranch Marketing: Our Approach
We understand that every client has their own goals with land ownership, their own vision of the land they hope to own, and their own special relationship. Establishing desire and intent through creative marketing channels enables us to inspire prospective buyers to take action while maintaining the allure of your property through to the completion of the sale. That's why our approach to selling involves several ranch marketing strategies designed to provide your ranch with the right exposure
Our Experience
With over 40 years of ranch and recreational property experience, M4 Ranch Group has the capabilities to market your ranch property's attributes to prospective buyers and investors.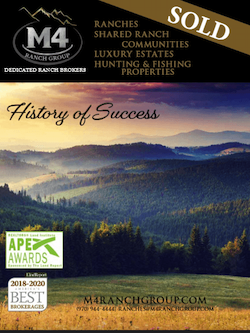 Professional Photography, Videos & Brochures
Advertising in Local and National Print & Digital Media Outlets
Why Trust M4 Ranch Group To Sell Your Ranch?
M4 Ranch Group boasts over 40 years of experience assisting our clients in buying and selling both ranch and recreational properties. The views and passions of our ranch brokers are to preserve the ranching experience and enable others to witness the majesty of the great outdoors. It is this passion combined with years of first-hand experience that enables us to market your ranch property successfully.
There's a reason why we're considered the go-to agency for those looking for Colorado, New Mexico, and Wyoming ranches for sale. We work for the success of your property, ANYTIME, ANYWHERE and ANY SEASON If you're looking to sell your ranch and wish to take advantage of our ranch marketing techniques, contact M4 Ranch Group today.
Contact Page Form
Contact Form to appear on Contact Page
More Resources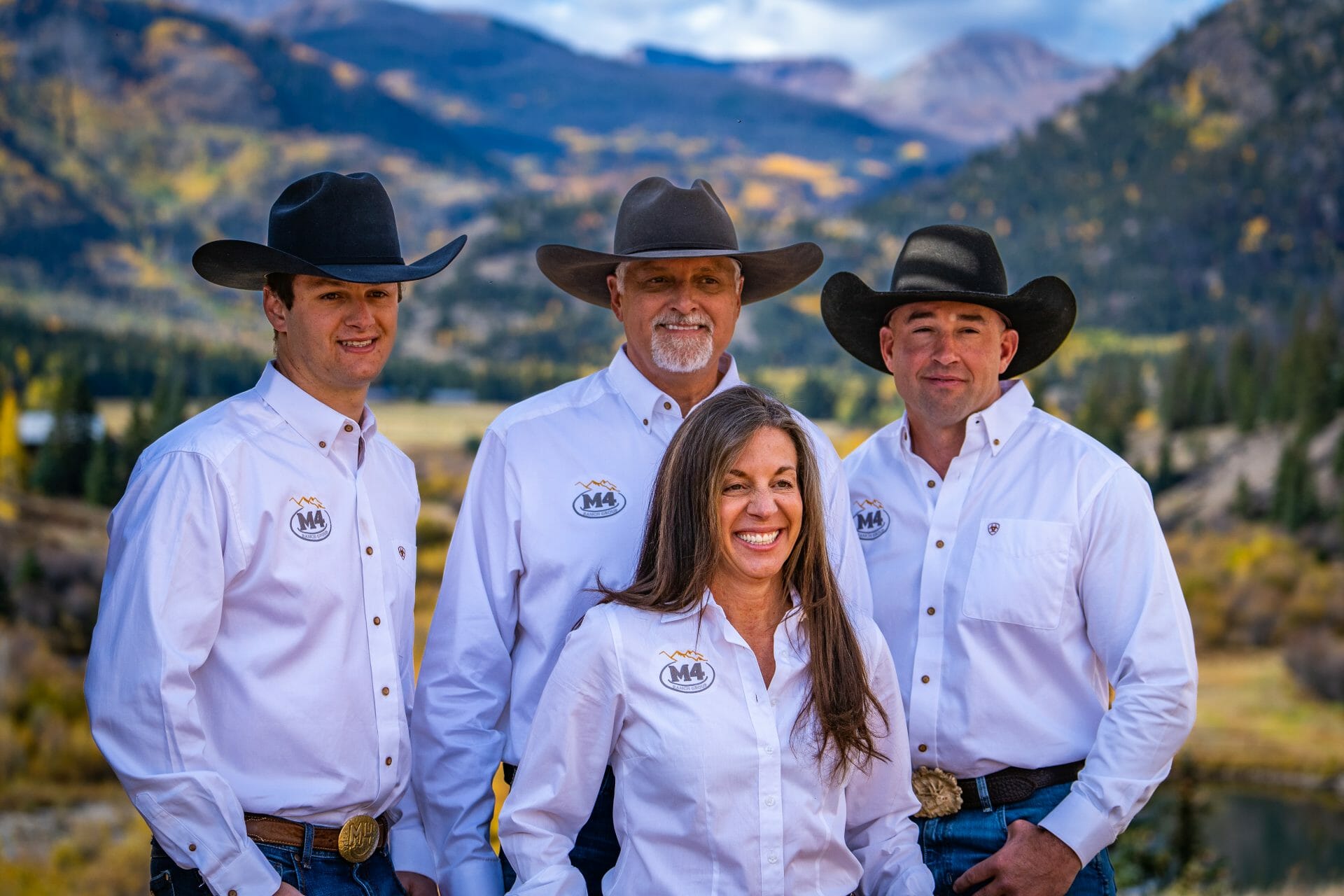 As seen in LAND (Spring 2022) by Land.com MAGAZINES FOR PEOPLE WHO LOVE LAND By: Dan Murphy, ALC