M4 Ranch Group has the creativity, connections and communications know-how needed to reach and excite prospective ranch buyers. Our company engages in a multitude of marketing services in order to effectively and successfully promote and sell your property. We make it a point to use creative and innovative marketing techniques to identify, reach and inspire potential buyers.
With over 40 years of ranch and recreational property experience, M4 Ranch Group has the capabilities to market your ranch property's attributes to prospective buyers and investors.
Professional Photography, Videos & Brochures
M4 Ranch Group produces all creative executions and content in-house.
We produce high-quality videos that tastefully represent your property, as well as multi-page brochures and M4 Ranch Magazine that can been seen and experienced by potential buyers both within hard copy and online mediums.
M4 Video Productions enables us to visually represent the truly unique and inspirational details of your property.
Advertising in Local and National Print & Digital Media Outlets
We regularly place advertisements with top business and media outlets, including Land Broker MLS, LAND, The Land Report, Farm and Ranch, and others.
Additionally, your property could be included in local advertisements within the region your property lies.
A proven way to reach a potential buyer, our email marketing program distributes promotional emails weekly to our expansive list of clients, buyers, & brokers that are customized based on the interests and needs.
We participate in multiple, high-impact conferences and tradeshows to showcase your property and meet potential buyers. These conferences and tradeshows change yearly depending on the properties we have and the audience they are addressing.
Our cross-promotional social media marketing program leverages Facebook, Twitter, LinkedIn, Instagram and YouTube to promote your property in a variety of ways depending on the content opportunities presented by each of these social platforms.
Our mobile-friendly website ranks in top searches on the internet. Your property is also placed on over 500+ websites, making sure that potential buyers will be reached.
We have an extensive database of clients, buyers, and brokers that we directly mail to increase the level of exposure for your property.
M4 Ranch Group has the creativity, experience, and connections to effectively and successfully promote and sell your ranch property.
Contact us today to learn more.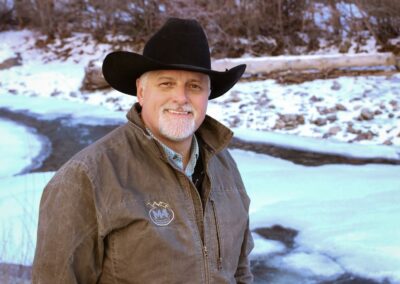 Experience Matters
Experience matters. Colorado RLI provides an environment in which brokers can continue to learn, train, grow and share experiences.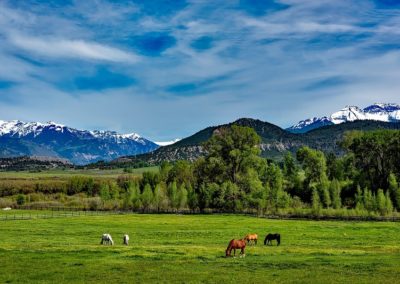 Valuable Features of Ranches
Whether buying or selling luxury ranch real estate, the number of features it contains will be instrumental in determining price and value. While no property can have everything, there are some features which offer more value than others.
"
True professionals
through each step of the selling process."
- Bill, Linda, Steve & Chris
"I wanted to thank you and your team for helping my family with the sale of the Circle J Ranch. Hate to see it go! You all did a great job in
representing the ranch
."
- Rowdy M.