Mesa Verde encompasses 920± deeded acres and gives you great access to 4700± BLM landlocked acres with minimal access. For the size and price point, Mesa Verde offers avid outdoors enthusiasts hunting opportunities like no other ranch on the market today. Mesa Verde is known for producing some of the biggest mule deer in Western Colorado and if you want proof just ask the locals. The ranch is ideally located in southwest Colorado. The ranch has several sources of water, such as seasonal ponds. The property boasts prime deer habitat as the giants make their way off of the National Park as the season progress. With minimal public ground access, relatively mild winters, excellent genetics, good feed, and water sources, it is no wonder why there are so many trophy caliber animals in the immediate area from the beginning of archery season through the last rifle season. There is an excellent mix of cover, meadows, topography, and water sources, which makes this property the perfect sanctuary for wildlife. Located in Game Management Unit 73, which is renowned for big elk and mule deer, the ranch qualifies for the LPP (landowner preference program) for mule deer vouchers, it has several OTC (over-the-counter) options for elk licenses too. Mesa Verde is one of the best mule deer hunting properties in the state. The ranch consists of mountainous land that spans from the valley floor and climbs up to nearly bordering Mesa Verde National Park. Unit 73 is a mecca for giant elk and Mule Deer, with the agriculture and high-country ground being the hub for growing those giant antlers. With easy access to Cortez for all its amenities, Mesa Verde checks all the boxes.
Address:
tbd Road H
Cortez, Colorado
81321
Request more information about this Ranch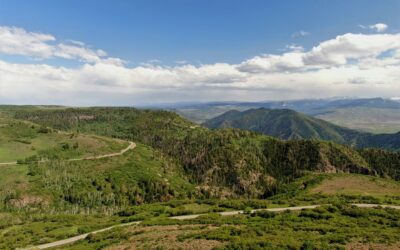 Black Canyon Ranch Overlook is a 405± acre parcel adjoining National Forest with year-round access and outstanding views. The ranch is a good hunting property with species of deer, elk, bear, and turkey. Hunting licenses for this area are not hard to get. The Black Canyon Ranch Overlook ranch has multiple decreed springs and is covered by oak brush, aspen, and serviceberry bushes. No improvements on the ranch but great possibilities for an off-grid cabin.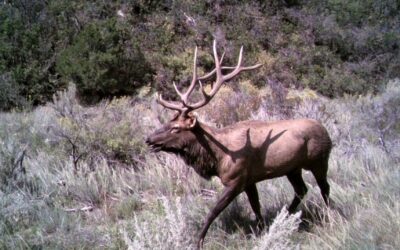 It does not take long to figure out why Wapiti Ranch is one of the most exclusive Big Game Hunting Ranches on Colorado's western slope. The lush meadows and big timber are the ultimate combinations for growing and holding lots of wildlife. This Ranch is an outdoorsman's dream; the nearly 500± acres of meadow with lush feed makes for a wildlife attractant; the field was planted almost a decade ago and had virtually no human contact.