Beautiful and versatile 10.968± acres in a small subdivision just 20 minutes from Lake City has everything the ideal Colorado property should have: views, two private lakes full of fish, huge trees, level home sites with underground electric, phone, well in place, water rights, all in an easily accessible location on a year-round county road. The property is on the Alpine Loop Back Country Byway and is close to public lands, access for four-wheeling, hiking, fishing, and more.
Address:
8525 Hinsdale County 30 Rd
Lake City, Colorado
81235
Listing Agent:
Murphy Brothers Dan Murphy, Broker (970) 209-1514,
Murphy BrothersMichael Murphy, Broker Associate (719) 849-1441
Request more information about this Ranch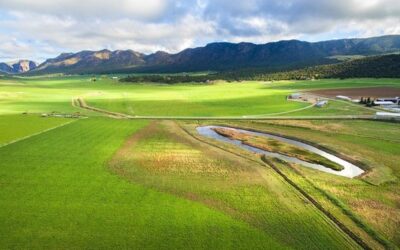 Bostwick Park Ranch is comprised of 114± acres of irrigated farmland overlooking the Black Canyon of the Gunnison and the San Juan mountains. This production ranch is a perfect setup for cattlemen and sportsmen alike. The rich alfalfa and water rights lure the abundant elk herds out of the National Park into the lush fields. The ranch is irrigated by gated pipe, with 4 shares of Bostwick Park water rights and additional 226-acre feet out of Silver Jack reservoir.
Location, Location, Location! Beautiful 11.637± acres with 1,100± feet of Lake Fork of the Gunnison River frontage. Two ponds located on the property, driveway put in, 30 x 50 metal barn with log siding is in place.