Living on a ranch may seem like the ultimate dream. There's plenty of land and privacy. Endless views of Mother Nature's beauty. No need to worry about city lights and sounds. While there are endless perks to living on a ranch, it does take a little bit of work.
No matter if you're looking for Colorado ranches for sale or are interested in hunting ranches for sale, here's some information you'll want to know before making a long-term commitment to life on a ranch.
What to Expect on a Traditional Ranch
Before you decide to live and work on a ranch, it pays to do a little research. As you've likely imagined, living on a ranch does take a little bit of work, but the maintenance and daily tasks aren't as overwhelming as you may think.
Land Maintenance
The next step is maintaining the land. Most ranches are surrounded by acres upon acres of land, all of which needs to be properly maintained. As a ranch owner, you decide what you do with this land. You can choose to grow crops, raise wildlife, hunt, or any combination of these options.
How you use the land will greatly impact how the land is maintained.
For example, if you find land for sale in New Mexico that you want to use to raise livestock, you'll have animals that will graze the land, which helps to keep grass from growing too high. At the same time, you'll have to avoid keeping animals in the same area for too long; otherwise, you risk overgrazing, which can severely damage the land.
The same goes for raising crops, where you'll want to practice crop rotation to avoid depleting the soil.
Daily Duties
If you plan to use your ranch for agricultural purposes, be prepared to be up before the sun. This is especially true if you'll have animals to tend to. It's important to beat the heat and take care of as many outdoor duties before the hot sun is beaming down.
Aside from tending to your own animals, you'll also need to be wary of wild animals. Wolves, coyotes, and other animals can be detrimental to your livestock, so always keep a close eye out.
After tending to outdoor chores, prepare for a huge breakfast with all of the fixings. A breakfast buffet has nothing on breakfast at a ranch.
After eating, you'll likely be back outside tending to the animals and completing other tasks. Expect many of your days to be filled by cleaning barns, chopping wood, and many other must-do tasks.
Despite all of the hard work, you're sure to enjoy plenty of fresh air and natural views and endless opportunities to connect with nature.
General Maintenance
A ranch lifestyle also includes your typical home maintenance. As with any home, ranches also require general routine maintenance both inside and outside of the home. Be sure to routinely:
Vacuum
Clean the gutters
Touch up exterior paint
Repair roof issues
Ensure the HVAC is in good running order
It's also just as important to take care of any outbuildings located on the land.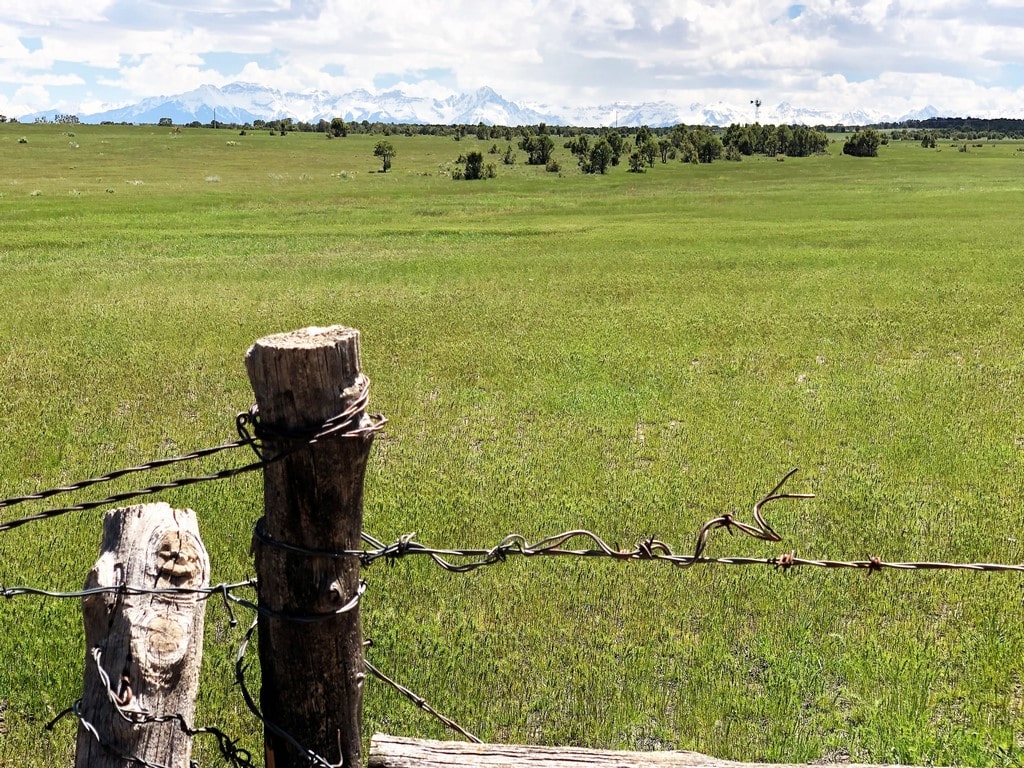 Experience Ranch Life with the Help of M4 Ranch Group
Instead of reading and wondering what it's like to live on a ranch, why not make ranch life your new reality? The M4 Ranch Group specializes in selling premium ranches and luxury estate properties throughout New Mexico and Colorado.
If you're looking for a private ranch for sale, you can count on us to have one that meets your every need.
When you purchase through M4, you're given personalized and dedicated expertise that goes well beyond property closing. You can count on us to maximize your investment and to ensure that your dream ranch becomes your forever home.
So, no matter if you're looking for hunting ranches for sale in Colorado or looking for 5-star listings, we're here to help. Call our team today at 970-944-4444 to learn about available properties.