Where do you go on vacation, or on a weekend getaway? What makes you happiest? There are those who prefer the beach, the mountains, or an overseas trip. Then there are those who head straight for the lakes.
While there is a lot of appeal in any of those options, the one that stands out is lakefront property. Perhaps you have fond memories as a child going to summer camps or family vacations, at a lake, and now it's time to pass on those memories to your own family by buying a lakeside home.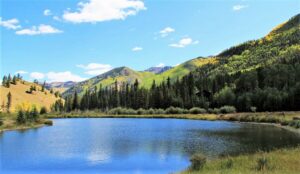 Whether you intend to buy a permanent or vacation home, like any investment, home buyers need to be aware of the pros and cons of buying a lakefront property. By doing your homework beforehand, you can decide whether a lake house right for you. Fortunately, we have made it easier for you to make a decision by laying out the pros and the cons.
PROS

If you're wanting to get away from the hustle and bustle of city life, the ease having a lake front property you're able to escape to whenever you need a relaxing break cannot be understated. There are no noisy neighbors, traffics noises, garbage trucks, et cetera – just the serene sounds of the water, birds chirping, and the breeze going through the trees. You won't have to worry about booking or renting a property last minute – just go when you're craving a taste of the outdoors and a beautiful view of the water.
Although buying a waterfront property will cost more to buy, it will financially appreciate more because properties so close to large bodies of water are fairly uncommon. That been said, it is important to first get an inspector to check the property's water table, that it is not rising, and that it is built on land that can sustain a house.
We all enjoy a beautiful view and lakefront properties will offer a gorgeous and serene view regardless of the season. Nothing beats watching a sunrise or sunset over a large body of water and watching all the reflections dance across its surface. This view also isn't one that will be threatened by construction or other developments. The views a waterfront property offers are about as permanent as it can get.
Another plus that goes with time spent near or in water, is that your happiness quotient increases. Water slows you down, but in a good way. It puts you in a mildly meditative state. Whether watching the water as it flows or hearing the water as it slaps against the dock, water just improves your well-being. Nature can be extremely beneficial for mental health, meaning just being out by the water can make you less stressed and boost your mood.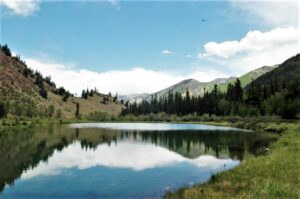 Owning a waterfront property also gives you the opportunity to make some extra money. You can rent it out via Airbnb or another self-rental service which will help cover ownership costs and can even turn you a profit!
CONS
Depending on how remote your property is located you could be in for higher utility bills, heating in the winter, or annual marina and neighborhood association fees.
You may have possible flooding, so you will pay higher insurance. Flood insurance is essential.
Although you can rent your lake house for up to 180 days, you need to use the property for 10% or 14 days when it would have been rented out. This rule is followed by the IRS when determining if your vacation home qualifies for the home interest deduction.
Expect bugs, in particular, mosquitos. Mosquitos love the water so be prepared for them to share your space. Of course, an effective bug spray can eliminate this problem altogether.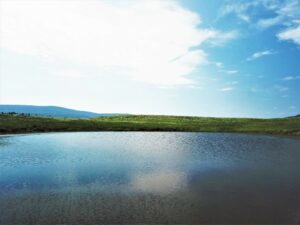 That Lakefront Property Is Waiting For You
With all the pros and cons laid out for you, there is really nothing better than living on a lake.  Think of all the new memories you will make for the next generation of your family. However, you spend your time, quietly reading or fishing, or swimming, or kayaking, it is a personal choice. But time at a lakefront property is just plain good for you in every way.
M4 Ranch Group Has Lakefront Property for Sale Today
Contact us for all types of ranch waterfront properties in Colorado and New Mexico. Take a look at our online listings or call our knowledgeable team today. We have just the property for you!
For information, contact us at 970-944-4444 or ranches@nullm4ranchgroup.com today.