Brokering Ranch Properties for over 40 years
At M4 Ranch Group, clients receive personalized and dedicated expertise that extends beyond the property closing.
Our team brings knowledge, perspective, and creative solutions to critical aspects of land ownership needed to maximize investment in ranch property, including water rights, conservation easements, landowner preference, and habitat restoration.
No matter what type of ranch you are looking for, our team can help find the property best suited for you.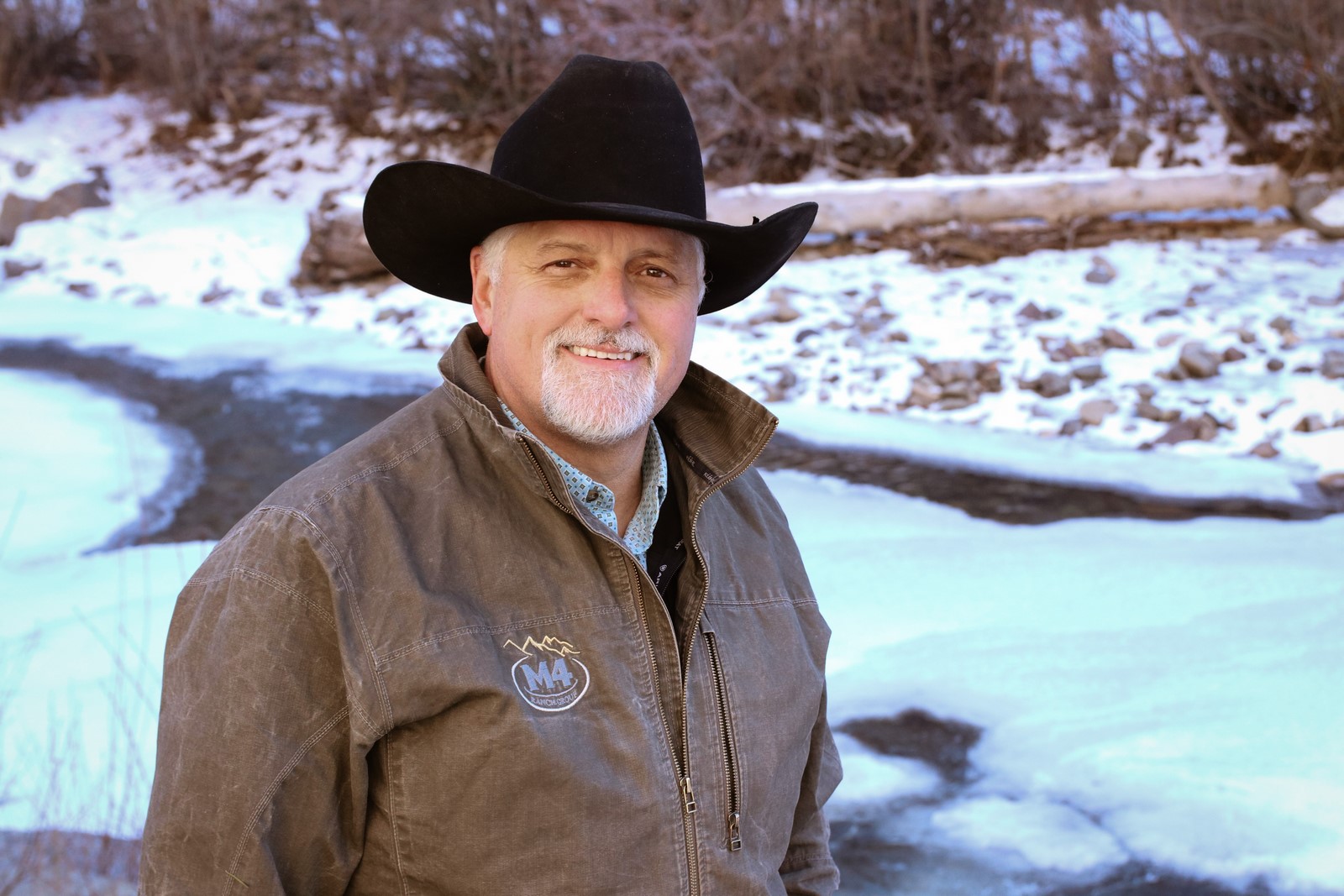 Dan Murphy, ALC, Broker & Co-Owner, has called the mountain west home his entire adult life.  Dan's extensive and diverse business experience reveals a track record of success. His service on numerous organizational boards throughout the mountain region demonstrates a commitment to improving communities through an applied, big-picture perspective. He has dedicated much time and effort to the Realtor Land Institute Board of Directors and is currently serving as the President of the Colorado Chapter of RLI. He has served on the Colorado DOW's Big Game Allocation Program (BGLAP), the Colorado Wildlife Federation Board of Directors, the Colorado Outfitters Association, Colorado Parks and Wildlife Commission Advisory Board, and is a founder of Sportsmen for Wildlife Conservation.
Dan shows enthusiasm and advocacy for life through experiencing the wonders of the great outdoors, consistently pursuing professional and recreational life experiences.  His quest for adventure and commitment to integrity is apparent to those who know him. With a lifetime of business experience starting with owning restaurants and a bakery at 16 as time passed a guest resort, as well as owning and operating a respected outfitting business in Colorado, Montana, Alaska, and Texas for over twenty years.  Dan's depth of experience and defined passions run far and wide.  All of these life passions, dogged work ethic, and professional experiences have led to the vision, and development of his team's current ownership of a Nationally Recognized real estate firm, M4 Ranch Group, specializing in ranch, hunting, and recreation properties.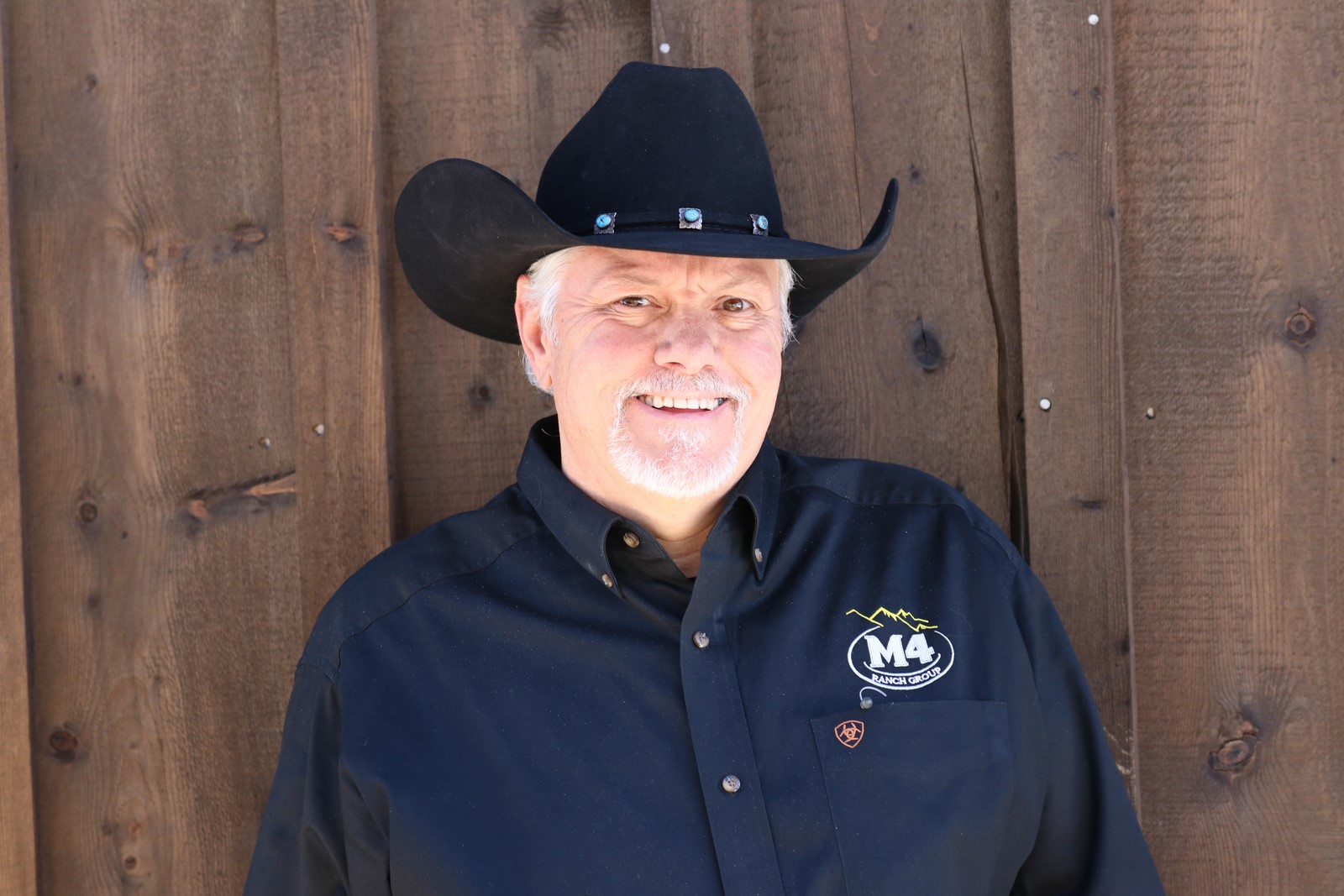 Michael Murphy, ALC and Co-Owner.  Though an eighth-generation Texas native, over the last four decades Michael has split his time between Colorado and Texas. After serving as Vice President of Sales and Marketing for American Beverage Co. in San Antonio, Michael joined the startup brewery New Belgium Brewing Co. in Fort Collins, CO as the Director of Sales and Marketing for the Southwest Region.  When Michael heard the family was venturing into real estate, the mountains finally beckoned him home and he returned to join Team Murphy Realty in 2006. Michael is an avid fly tyer as well as an addicted fly fisherman.
Drawing upon his involvement in the sale of some of the most respected ranches highlighted by some of Southwest Colorado's most pristine rivers, his knowledge of water and water rights serves as an asset to M4.  Michael takes great pride in his work as a former Lake City Town Trustee, Chairman of the Hinsdale County/ Town of Lake City Marketing Committee, and his current seat as Chairman of the Board of Directors of the Lake City Hinsdale County Lodging Tax Board.
He is also very passionate about Club 20 with its vision of maintaining and protecting the rural way of life and is heavily involved in Club 20 as the Hinsdale County Representative and sits on the Executive Committee, and the Board of Directors. He is currently the Chairman of the Telecommunications Committee and is a member of the Club 20 advisory council for the Business Affairs Committee as well being one of the main sponsors of the Agriculture and Public Lands Committee.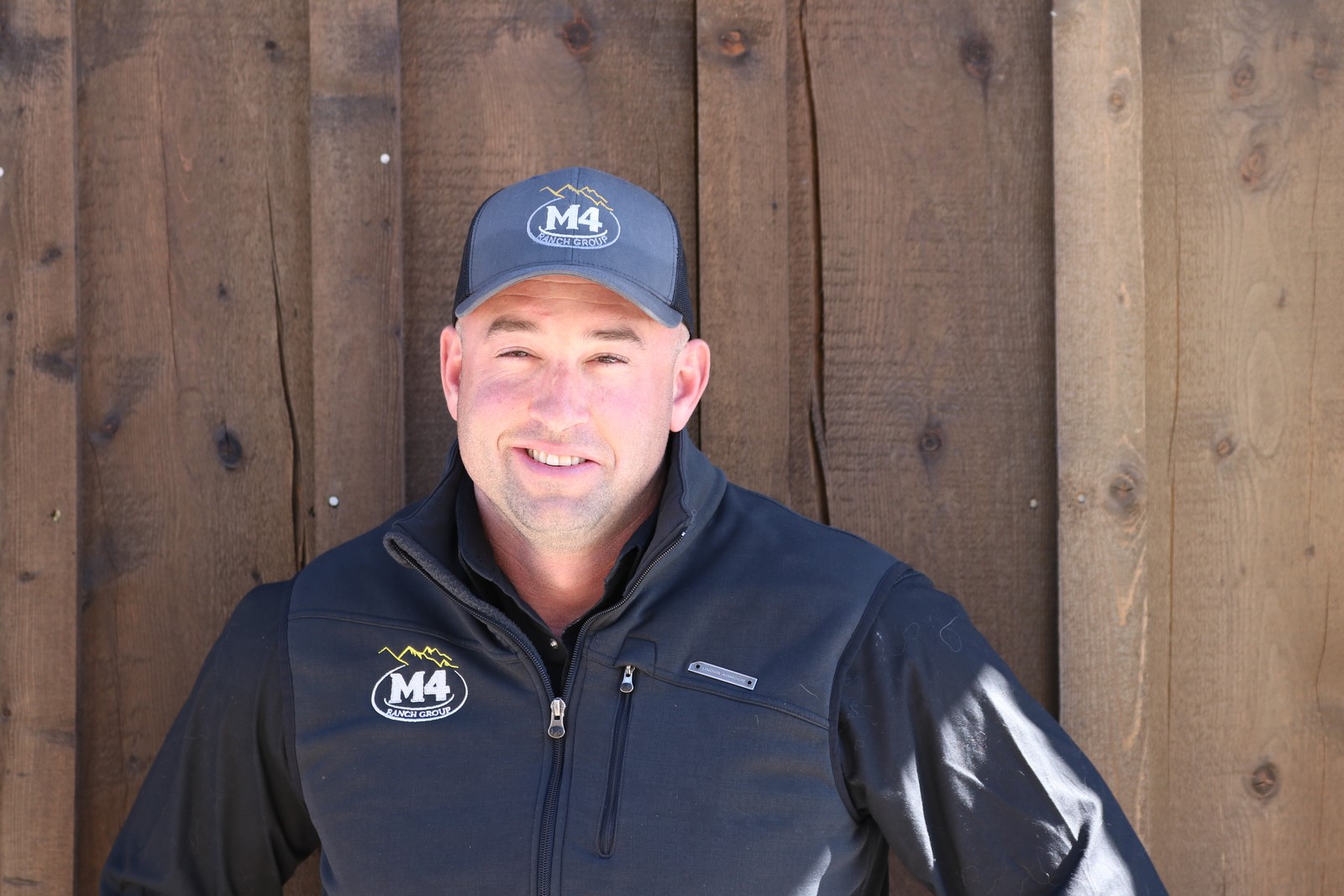 Seth grew up chasing elk and deer in the Cascades of Oregon. A hugely accomplished big game hunter, Seth has a passion for sheep, mule deer, and elk. A Colorado guide for Mossback Outfitters, he knows big deer and spends a lot of the fall searching for Monster Mule Deer. In early 2000 he joined the Marine Corps at an early age of 17 and finished out the remainder of his time in a Close Quarter Battle team. Seth worked as a Lineman for thirteen years, part of that time was spent doing storm work along the west coast. He is no stranger to hard work and has shown that he is most comfortable outdoors. Chasing his passions, he found a great fit learning the ranch and real estate profession. Seth has become one of the top producers of premier hunting properties in Western Colorado.
Seth offers dedication and commitment to all that he is involved in. Married for almost 19 years, his wife and two children are his greatest gift. Living in Montrose, Colorado, he gets to share his passion for the outdoors and love for hunting with his family.
With years of ranch and hunting experience, Seth has been successful in building perfect ranches for his clientele and has the tenacity to push on and deliver every time. Seth knows the honey holes from Colorado to New Mexico and can undoubtedly assemble your dream ranch.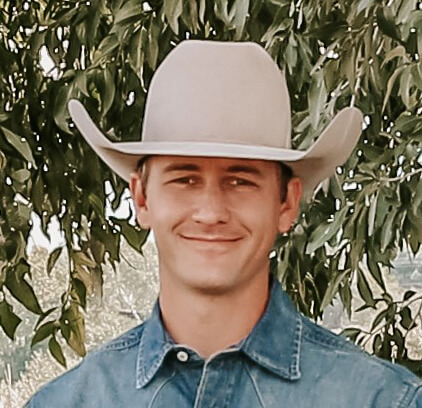 Shiloh has a passion for agriculture, real estate, and the western way of life that began at a young age. He grew up on a farm and ranch in southeast Colorado, where he had to take over much of the operation during high school due to an illness in the family. Before college, he took a year off school traveling around the state, country, and even abroad promoting agriculture and agriculture education in high schools as a Colorado State FFA Officer. Shiloh then attended Colorado State University (CSU) pursuing a degree in Agricultural Business and earning a master's degree in Integrated Resource Management. His focus was to integrate the disciplines of animal science, natural resources, business, and economics. He also competed in rodeo during and after his time at CSU, mostly as a bullfighter providing cowboy protection. Protecting cowboys was something he truly enjoyed and continued to do within the PRCA (Professional Rodeo Cowboys Association) up until recently.
Shiloh is a current board member of the Colorado Chapter of the American Society of Farm Managers and Rural Appraisers (ASFMRA) and has extensive education and experience in rural, transitional, recreational, and natural resource properties. This experience also includes many projects involving conservation easements and water rights.
Shiloh now resides in Eagle County, with his wife, Samantha. They enjoy spending as much time as possible with family and friends while pursuing their passions for agriculture, outdoor recreation, and the western way of life.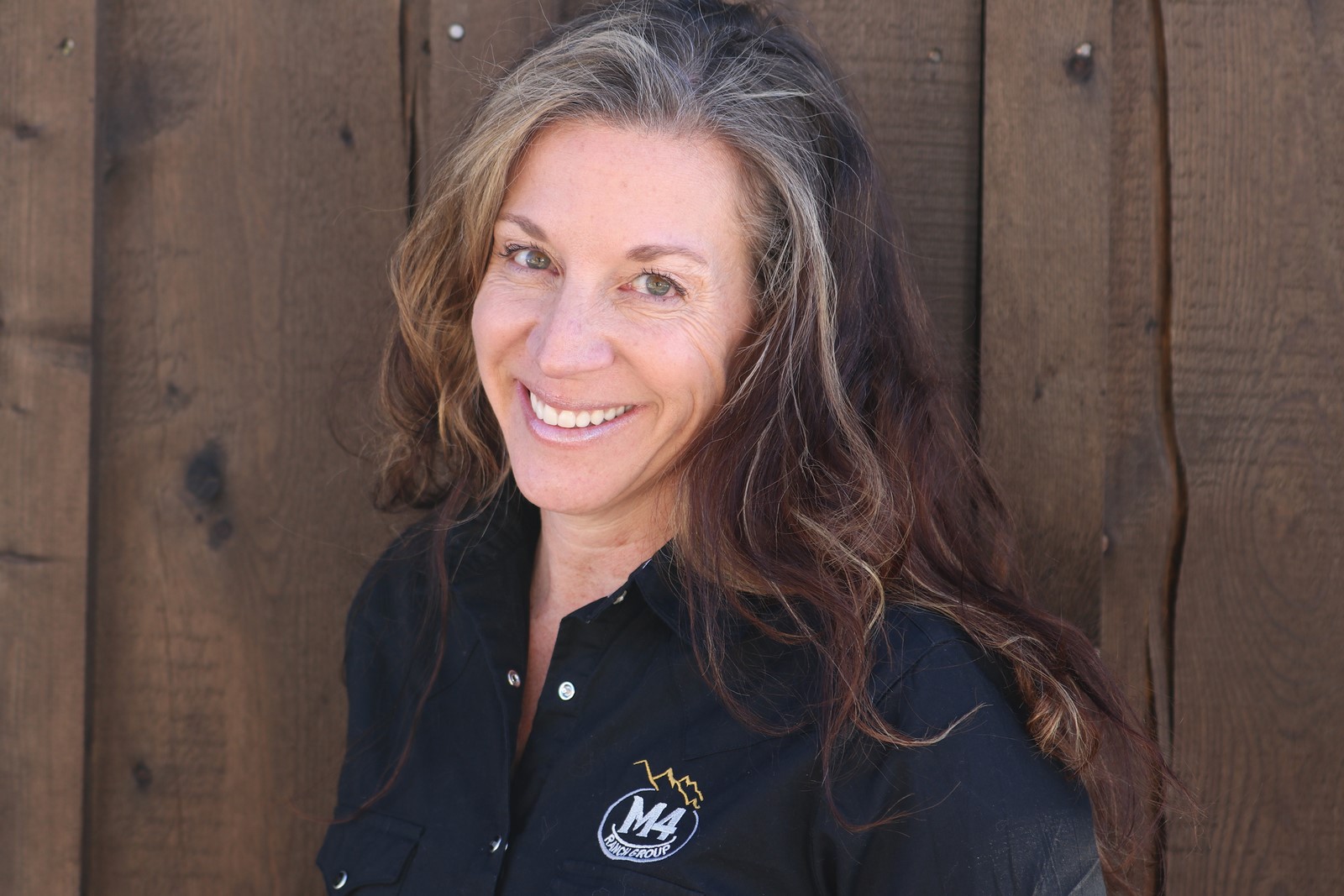 Michelle Murphy, Co-owner, is a lifetime resident of the mountain west.  With a master's degree in business and marketing, she brings a practical and dogged tenacity to the M4 Brand.  Michelle has built her life through hard work and determination.  A true hard-working Murphy, Michelle owned and operated a successful Guest Resort in Lake City for 18 years, and a hunting/fishing outfitting business taking clients into the backcountry of Colorado, Montana, Texas, and Alaska for 20 years. She and Dan started Team Murphy Realty in 2004, then M4 Ranch Group in 2017. Michelle brings a unique and outstanding talent to business - the accountant with an artistic touch. M4 Ranch Group's incredible success is in part due to the incredible attention Michelle gives contracts, and the dynamic graphics and design seen in all aspects of the print and digital world that she generates.
Michelle is passionate about her two incredible kids, rodeoing with her daughter or rafting with her son. She has served her community as an EMT for 32 years and has been an instructor for NOLS for 23 years. Michelle's passions and enthusiasm run deep for whatever she is involved in.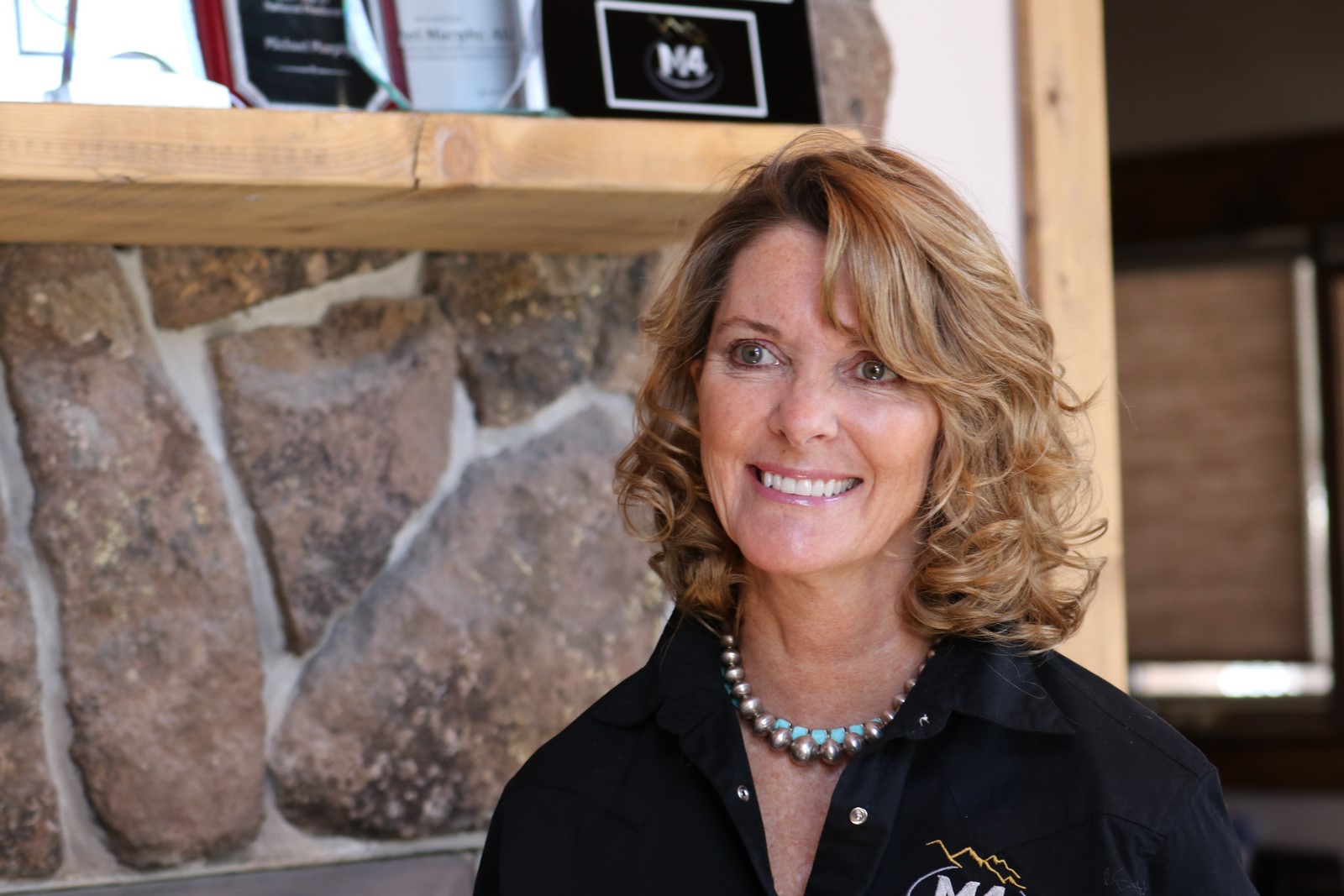 Sandy Murphy was raised in the small town of Dolores, Colorado, and spent most of her adult life in New Mexico. She enjoyed a long career in the travel industry before obtaining her associate's in Paralegal Studies. Sandy spent 9 years working as a paralegal for a law firm in New Mexico. She joined Team Murphy Realty in June 2014 and obtained her Colorado real estate license in early 2016.  Sandy is a part of the backbone of M4 Ranch Group and is our Listing Coordinator. Her job entails managing listings, coordinating with clients on all forms of marketing, maintaining several websites, creating brochures, digital marketing campaigns, and showing property.
Sandy is very involved in her community, currently serving on three boards: Lake City Downtown Improvement & Revitalization Team (DIRT), Lake City Marketing Board, and Lake City Chamber Board. Sandy and Michael have 5 children and 5 grandchildren keeping them very busy in their free time.  Sandy has a passion for enjoying the mountains, lakes, and rivers of Colorado and loves to go out OHVing.  Sandy enjoys passing along her excitement and passions of living the mountain life to her children and grandchildren.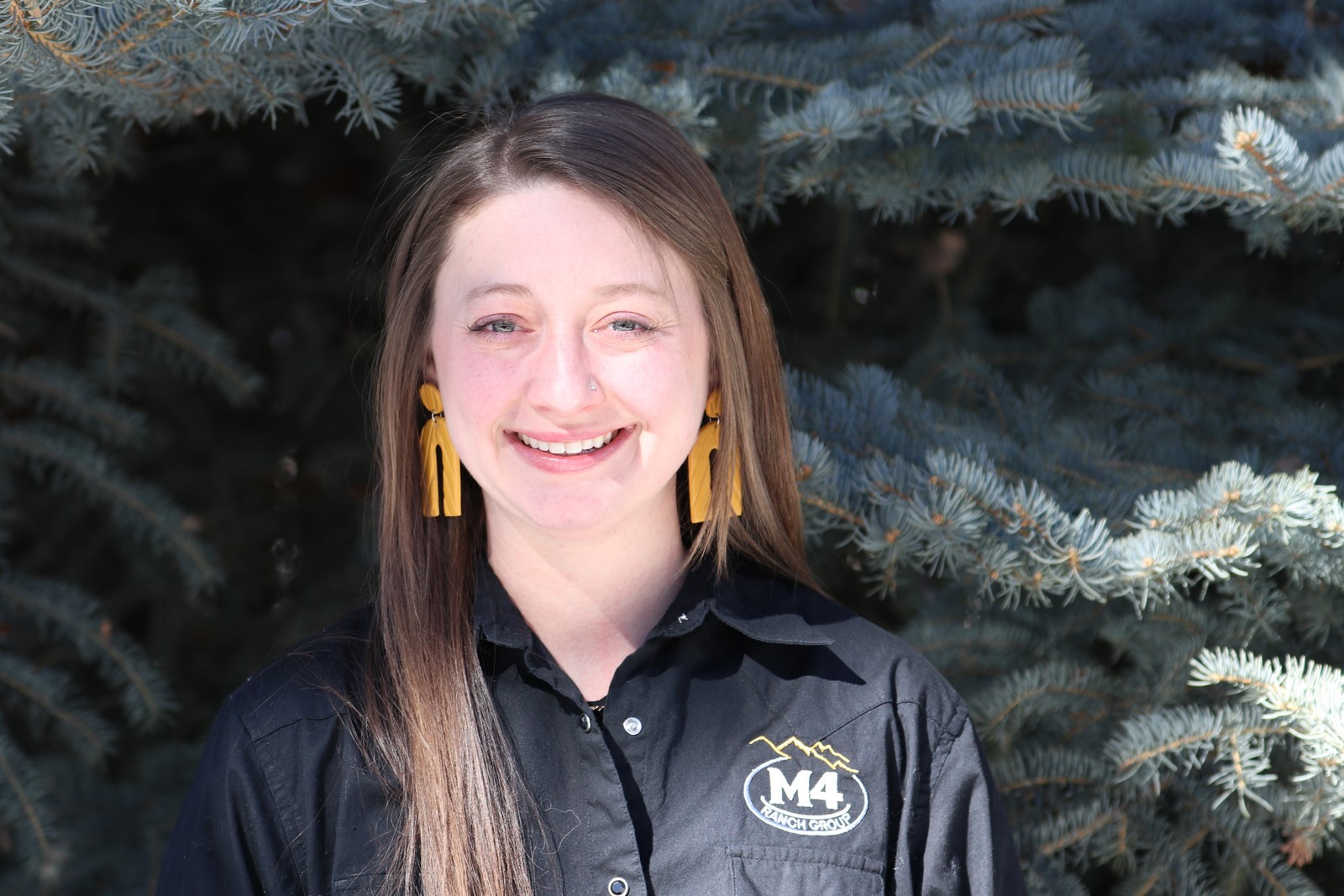 Taylor was born and raised in Texas but fell in love with the mountains early on. Spending as many summers as possible working at camps in Colorado, she finally made Lake City her home in 2016. Taylor graduated from Texas Tech University in 2012 and jumped into a career working with kids as a director for a children's ministry program. A deep love for camp ministry led her to Lake City where she worked as an Administrative Assistant and Retreat Coordinator. Finding that she enjoyed organization, development, and supporting people, she found a great fit with the growing M4 Ranch Group team. Taylor joined M4 Ranch Group in 2019 and manages and coordinates showings.  She helps our M4 Ranch Group team stay organized and is a vital asset to us. She soon brought along her daughter, Sawyer, who is known around the office as the "M4 Mascot." Taylor has been involved in Young Life for many years and has volunteered as a local Young Life leader in Lake City for the last four years. She and her husband enjoy chasing around their daughter Sawyer and adventurous pup, Bonnie. They appreciate any opportunity to play outside love that Colorado has become home.
"Team Murphy and the M4 Ranch Group really bring a personal touch to the real estate market."
- Andre S.