Oleo Ranch
$7,999,500
Lake City, CO
165± ACRES
About this Ranch


Tucked within National Forest land, the Oleo Ranch near Lake City, Colorado, is a truly unparalleled mountain resort. Oleo Ranch has built an outstanding reputation among its guests, with many returning year after year to enjoy its unique charm. Situated at the heart of some of Colorado's finest hunting and fishing territory, the ranch enjoys a prime location, ensuring its status as a sought-after destination for generations to come. Its exceptional customer satisfaction record and idyllic surroundings make it a timeless gem in the world of mountain retreats.

Perched at 10,500± feet in elevation between Slumgullion and Spring Creek Passes, Oleo Ranch spans 165.4± acres of diverse mountain terrain, encompassing expansive meadows, aspen groves, spruce forests, and riparian areas tracing the banks of Cebolla Creek. This cherished natural feature extends for 1.5± miles and offers exceptional small stream fishing for wild brook and brown trout, with sizes reaching up to an impressive 16 inches, and many in the 10- to 13-inch range. Cebolla Creek is renowned for its pristine water quality and abundant aquatic insect population, making it a delight for both novice and experienced fly fishers. Additionally, the ranch features five small ponds strategically developed along the creek, capable of supporting larger trout, including some that reach trophy-worthy sizes.

Oleo Ranch is a natural corridor for an abundance of trophy big game, including elk, mule deer, and moose. The property's abundant water sources consistently attract these magnificent species, offering an exciting hunting experience. Situated within Unit 66 and in close proximity to Unit 76, renowned for their limited draw units and trophy elk, the ranch presents unparalleled hunting opportunities. Although moose hunting is currently limited, the thriving moose population suggests the potential for expanded hunting opportunities in the future.

Outdoor enthusiasts have a wealth of options at Oleo Ranch. It's perfectly located just 30 minutes from the renowned Alpine Loop, celebrated for its legendary OHV riding experiences, with additional secondary trails right at the ranch's doorstep. For hikers and horseback riders, trails extend directly into the neighboring La Garita Wilderness, offering solitude and access to high Thirteeners and the 14,014-foot San Luis Peak. The renowned Colorado Trail and Continental Divide Trail are nearby for long-distance trekking. In winter, the ranch becomes a winter wonderland, with direct access to a groomed snowmobile trail system spanning over 100 miles on both sides of the Continental Divide, providing endless opportunities for winter recreation and exploration.The small mountain towns of Lake City and Creede are conveniently situated just down Highway 149, with Lake City a mere 17 miles away and Creede at a distance of 36 miles. Both of these charming towns provide a range of amenities, including dining options, artisan shops, medical centers, Victorian architecture, and a rich mining history that adds to their unique character.

Having recently undergone a comprehensive and impressive makeover, Oleo Ranch is proud to showcase its modern comforts and aesthetic appeal. From the remodeled cabins with new flooring, bathrooms, and furnishings to the creatively repurposed barn as a summer cabin for the staff, and the addition of a merchandise building with a surrounding deck, every aspect has been carefully considered. The attention to detail extends to the landscaping, parking lots adorned with boulders, and the installation of two wells with well houses. The thoughtful inclusion of underground power lines, breaker boxes, and outdoor outlets in each cabin enhances convenience and functionality. The laundry facility, complete with new washers and dryers, adds another layer of convenience. Solar equipment, batteries, and an upgraded roof on the barn to accommodate the solar panels have also been installed. The grand stone and steel entryways, pavilions at the ponds, steel signs for each cabin, and upgraded propane tanks and lines further elevate the property's overall appeal. To top it off, the 185 kW generator ensures a reliable power supply for the facility. This extensive list of improvements reflects a dedication to creating a top-notch and well-equipped retreat for both residents and guests.

Oleo Ranch seamlessly combines the elements of being off-grid yet comfortable, private yet accessible, all while harmonizing with the stunning backdrop of the San Juan Mountains. The potential for the Oleo Ranch is as diverse as its surroundings, making it an ideal candidate for development into a remarkable fishing and hunting resort, a haven for family or corporate retreats, a wilderness base camp, or simply to be cherished in its current state.
Photo Gallery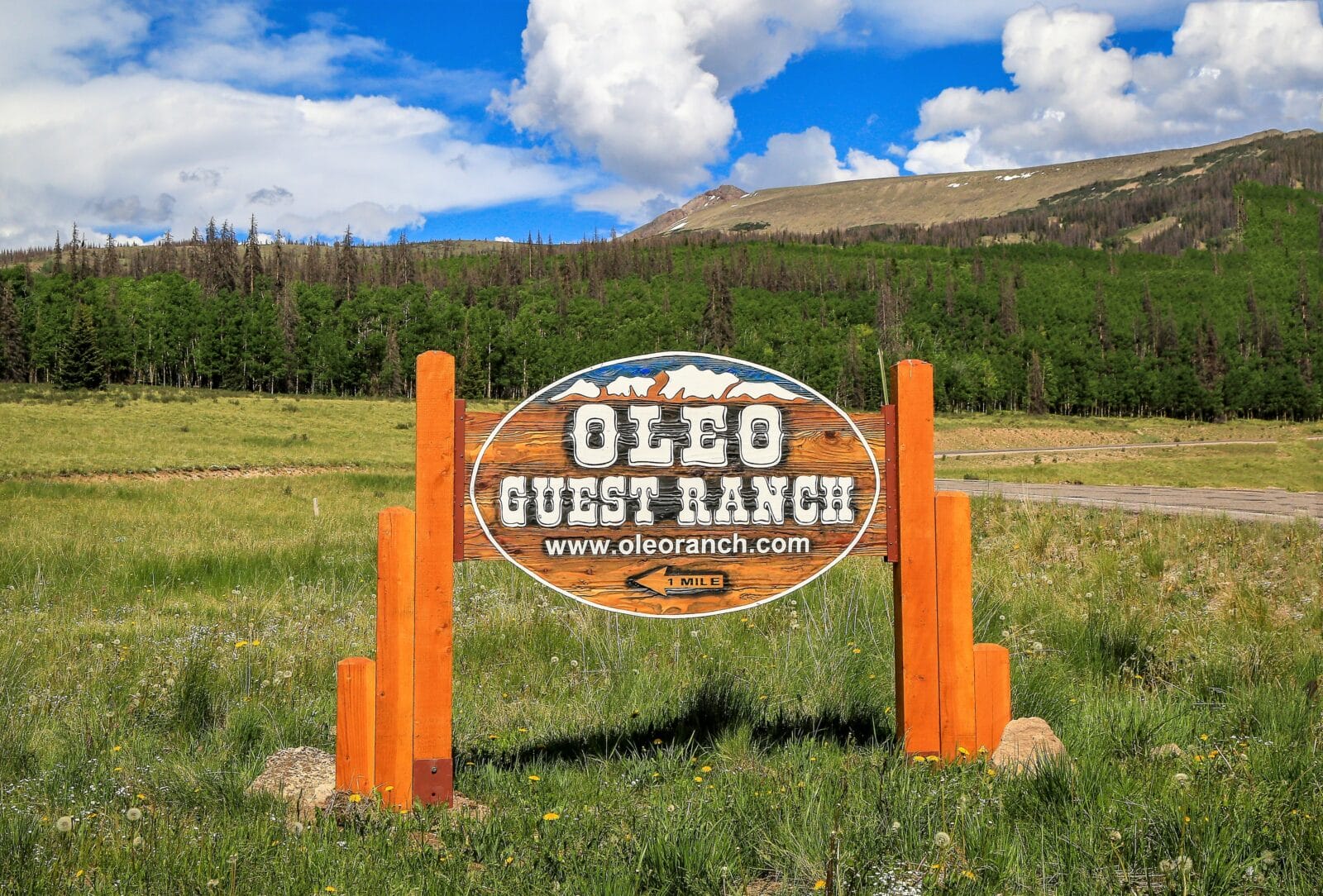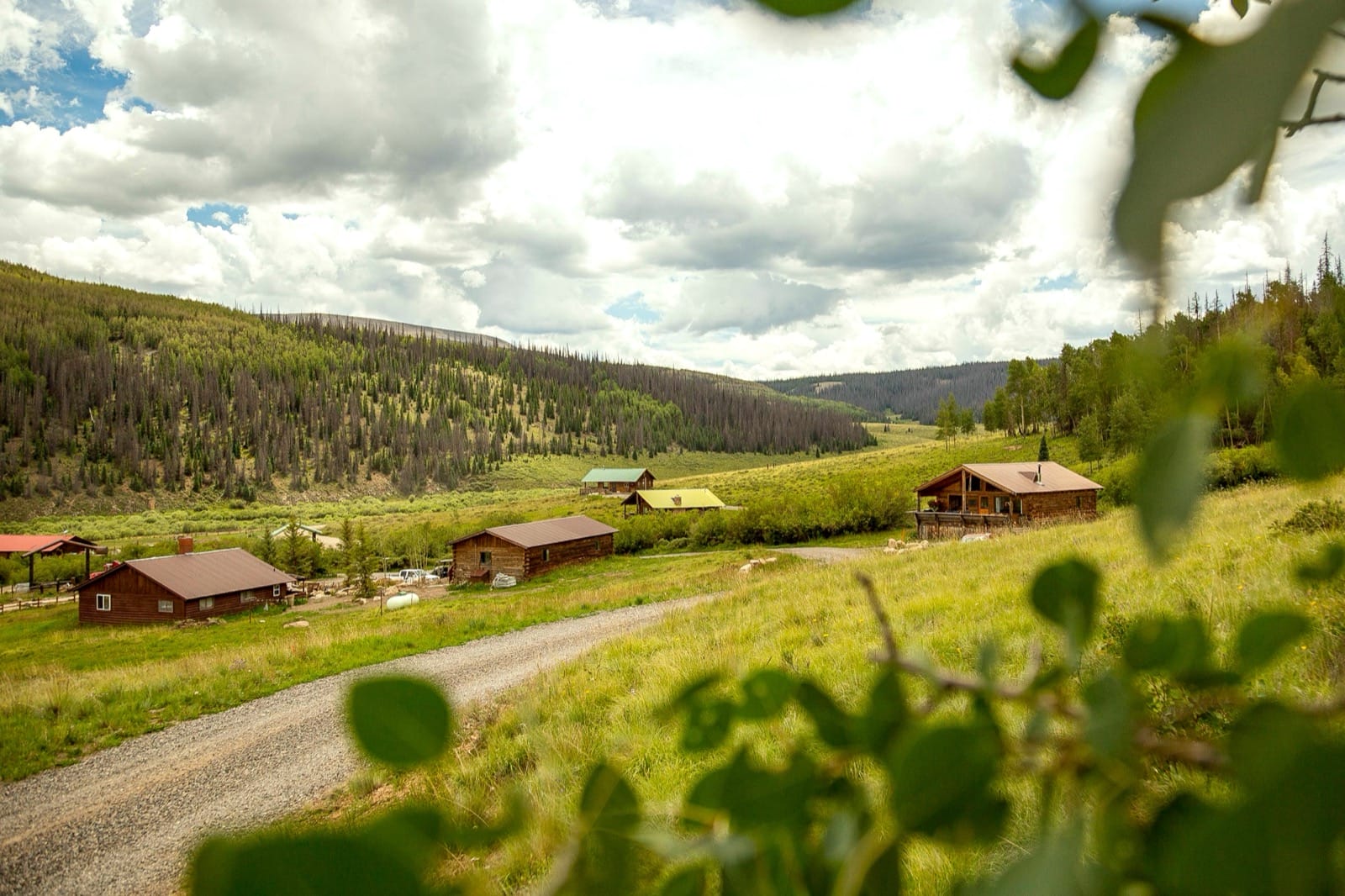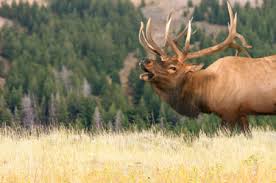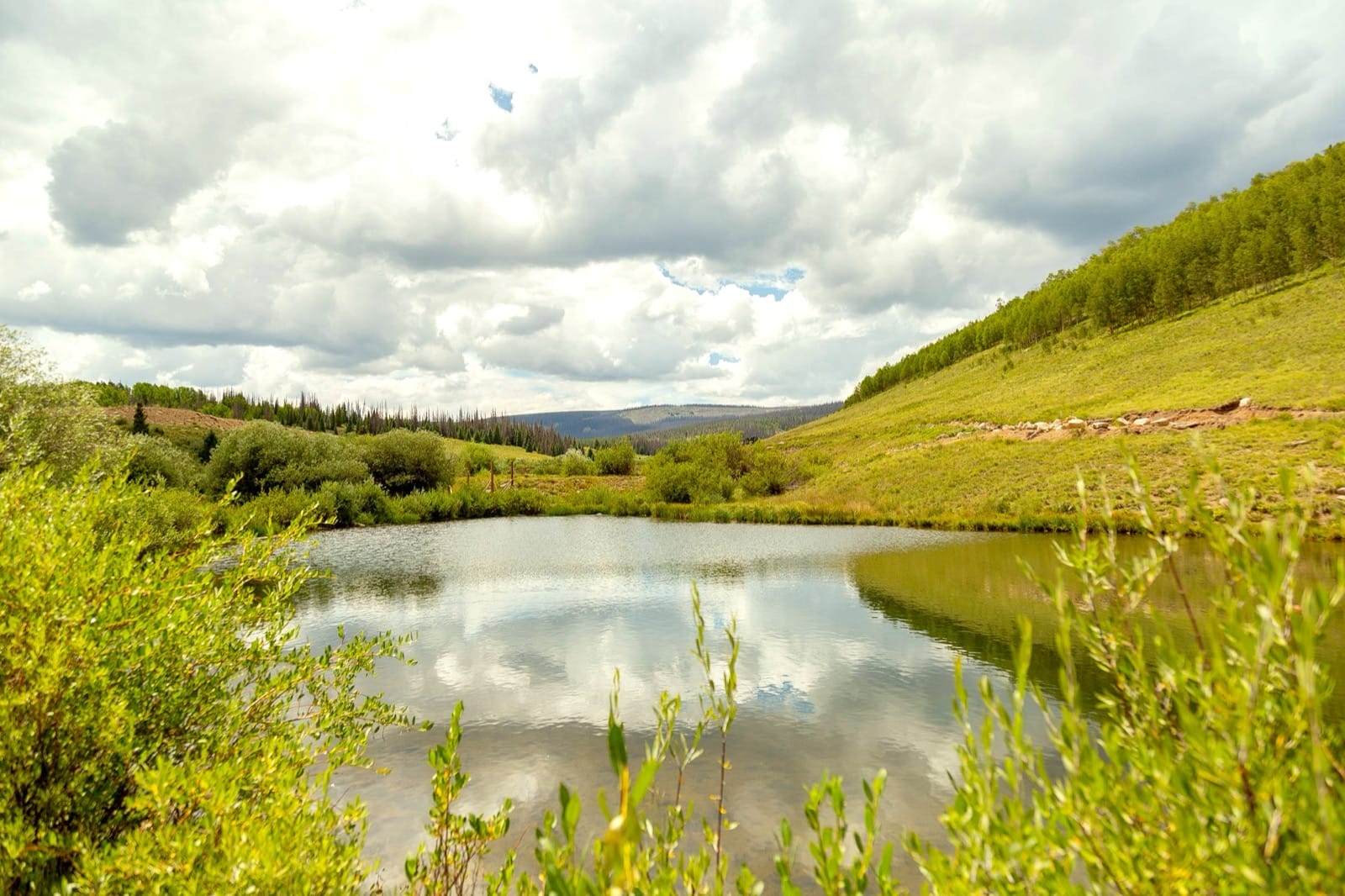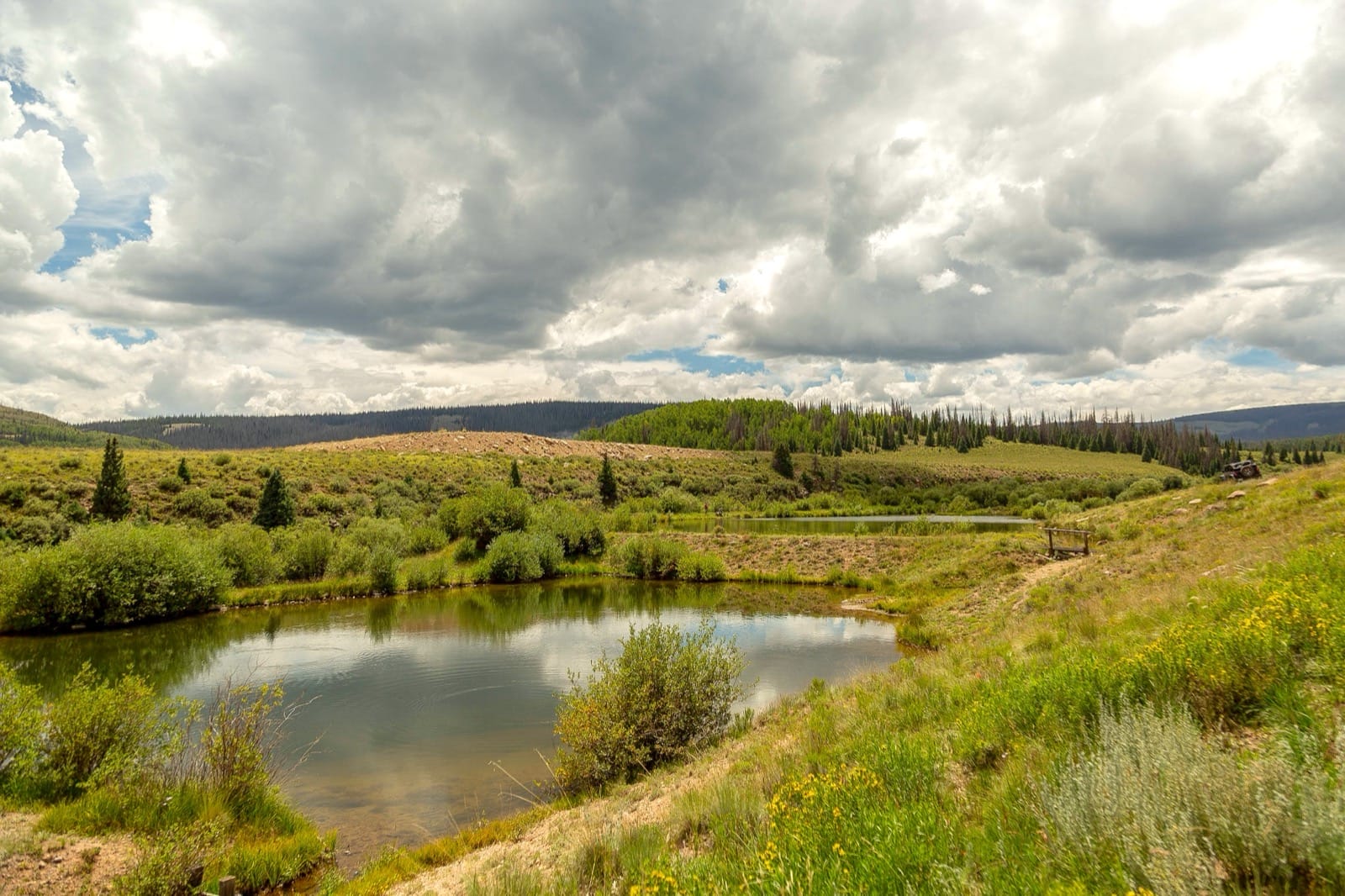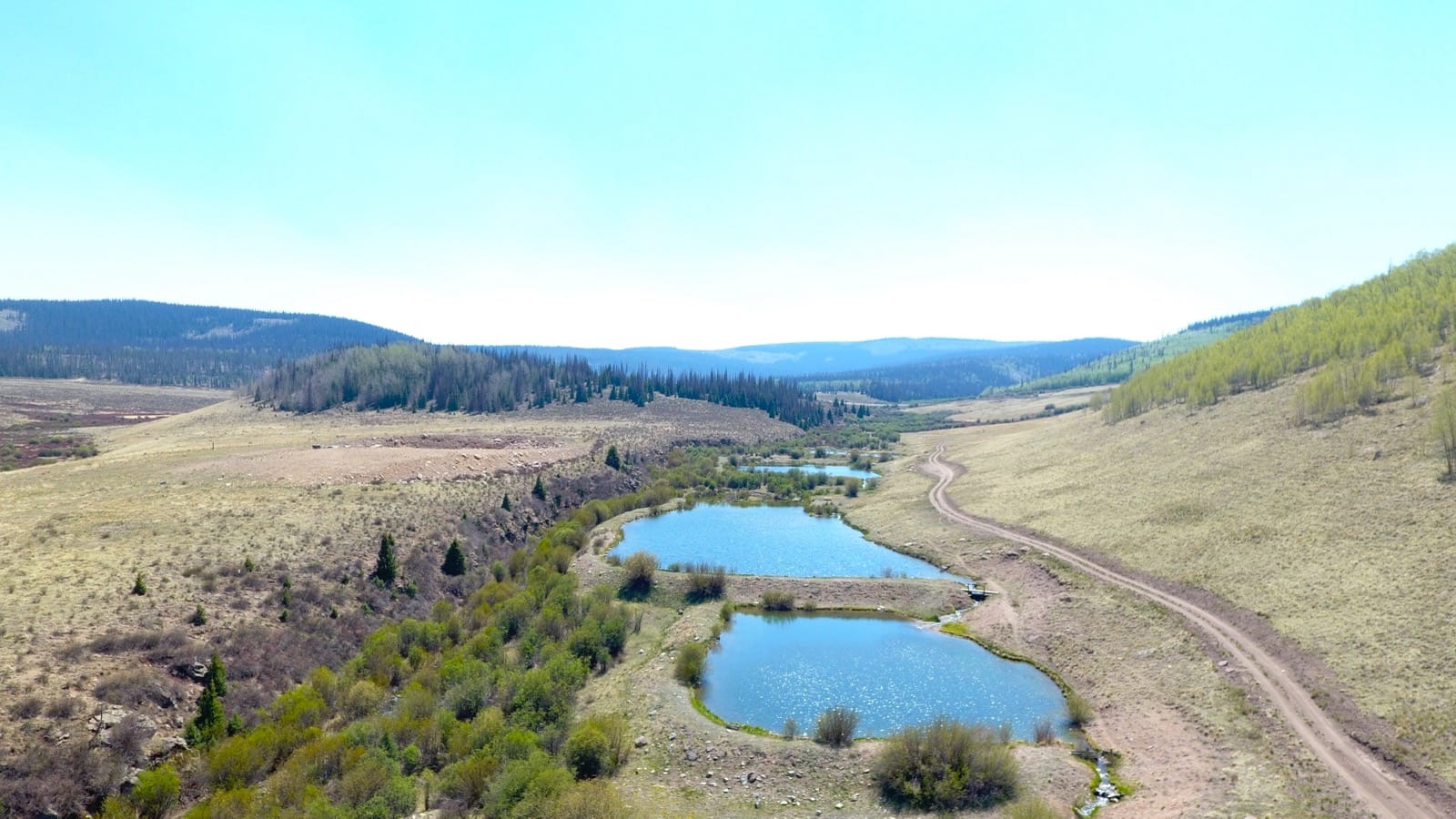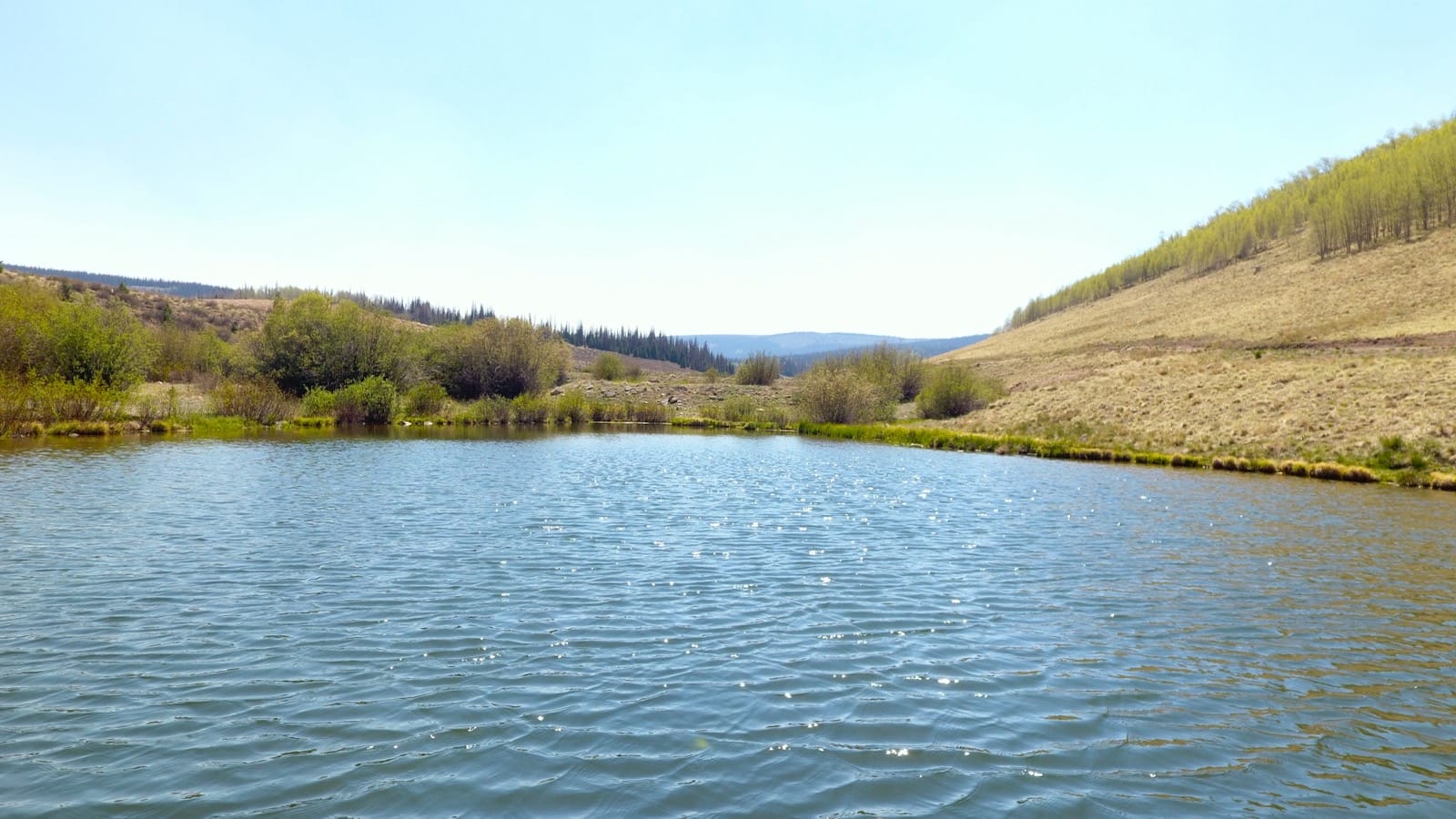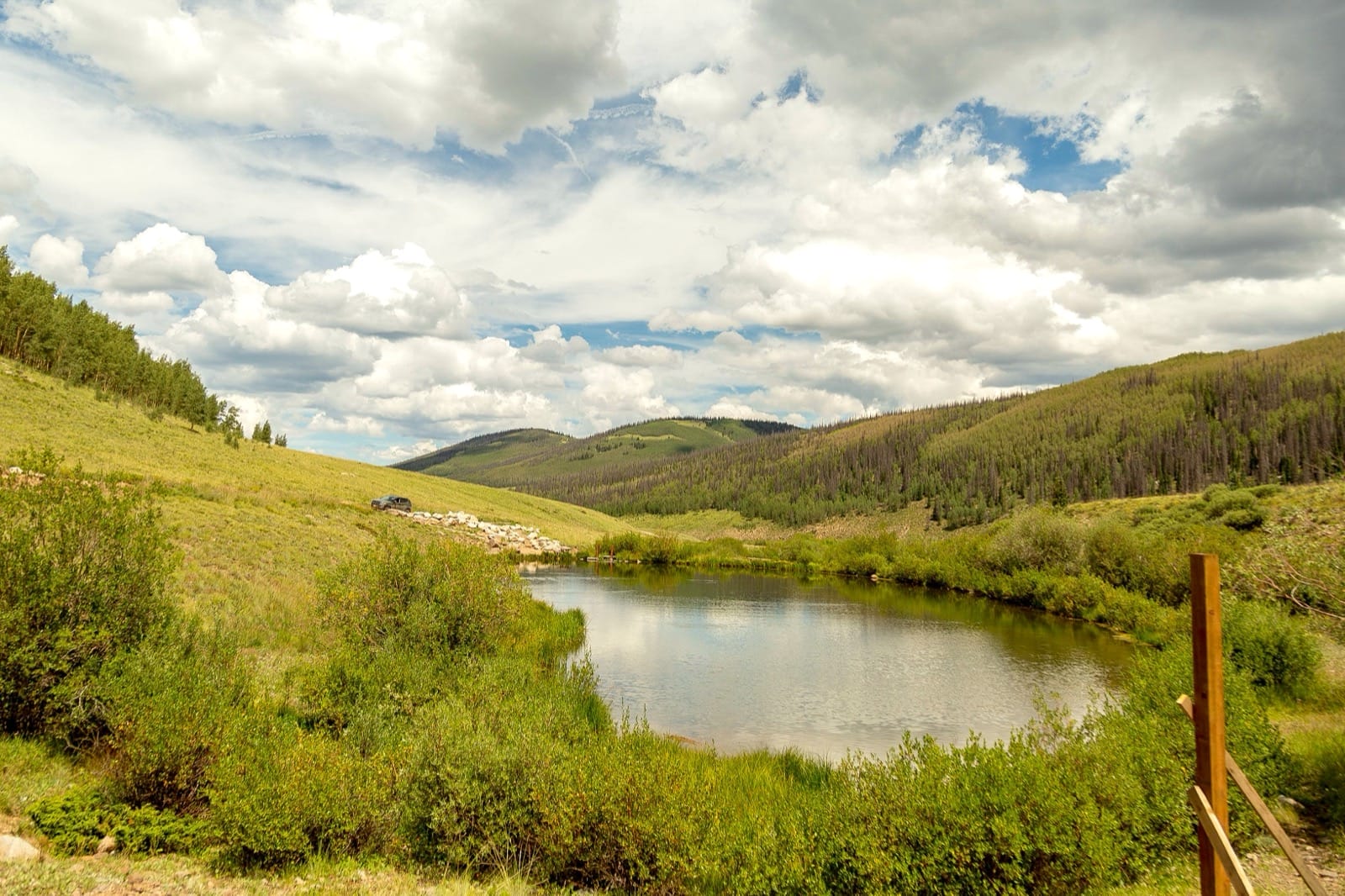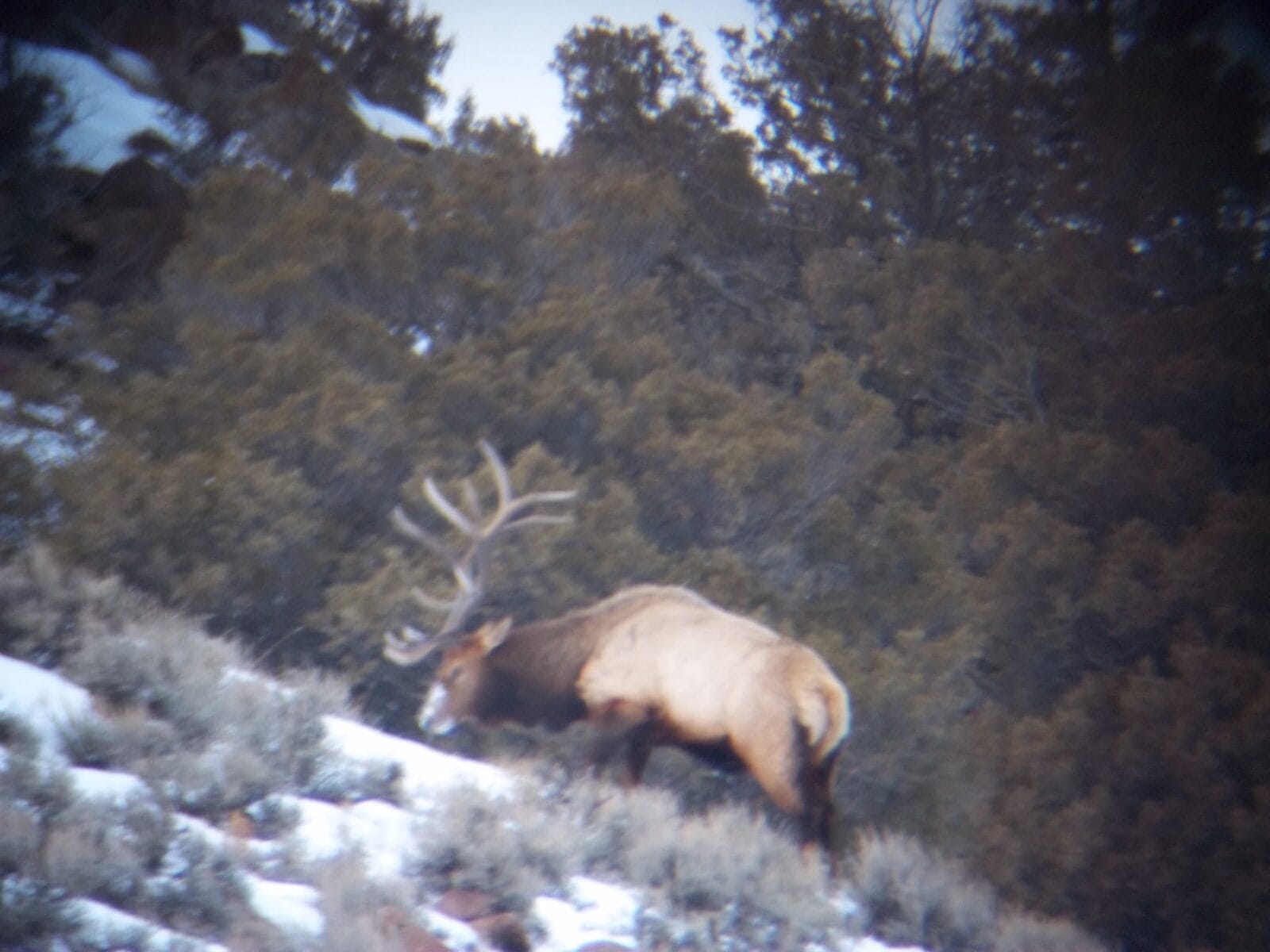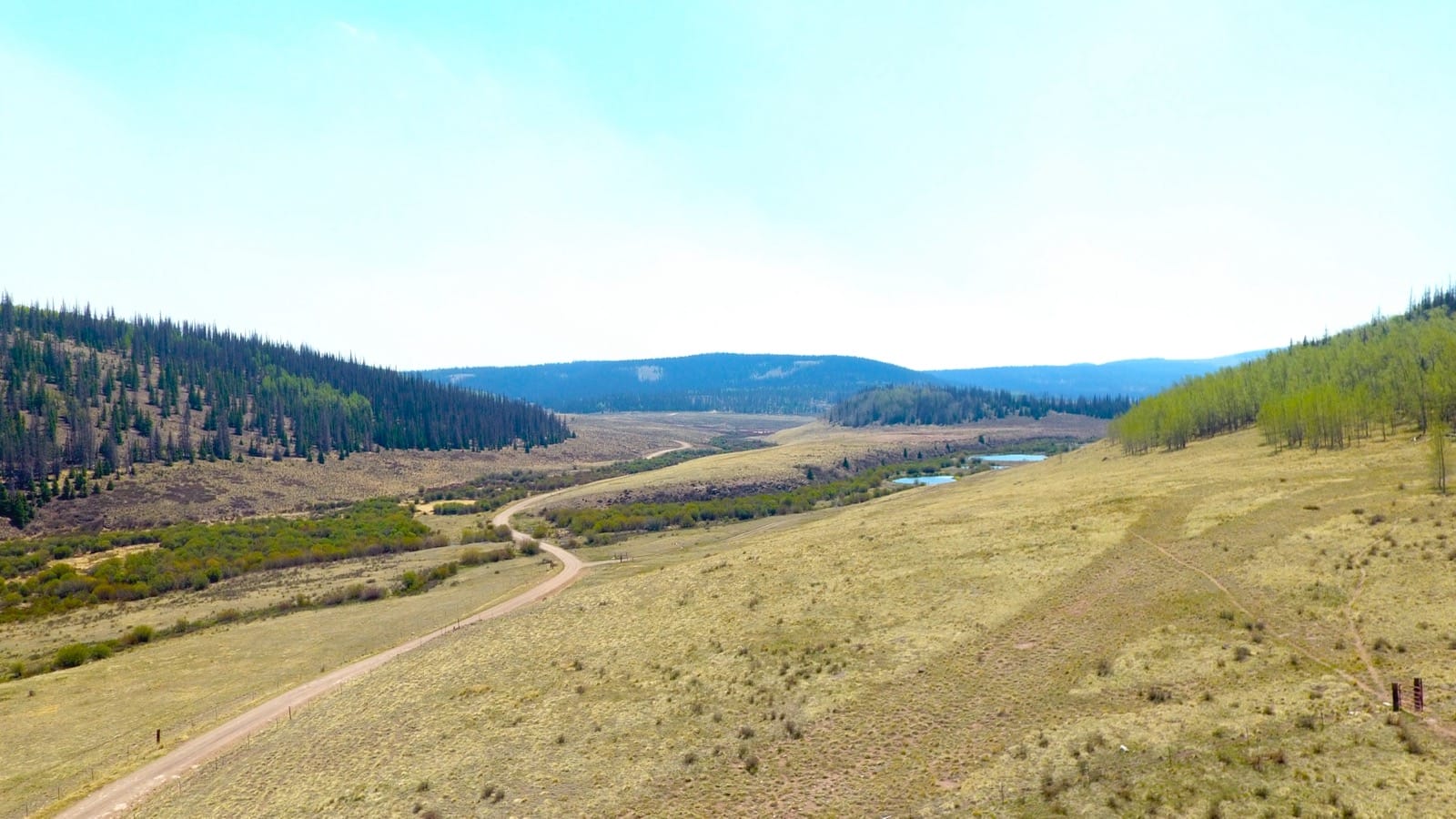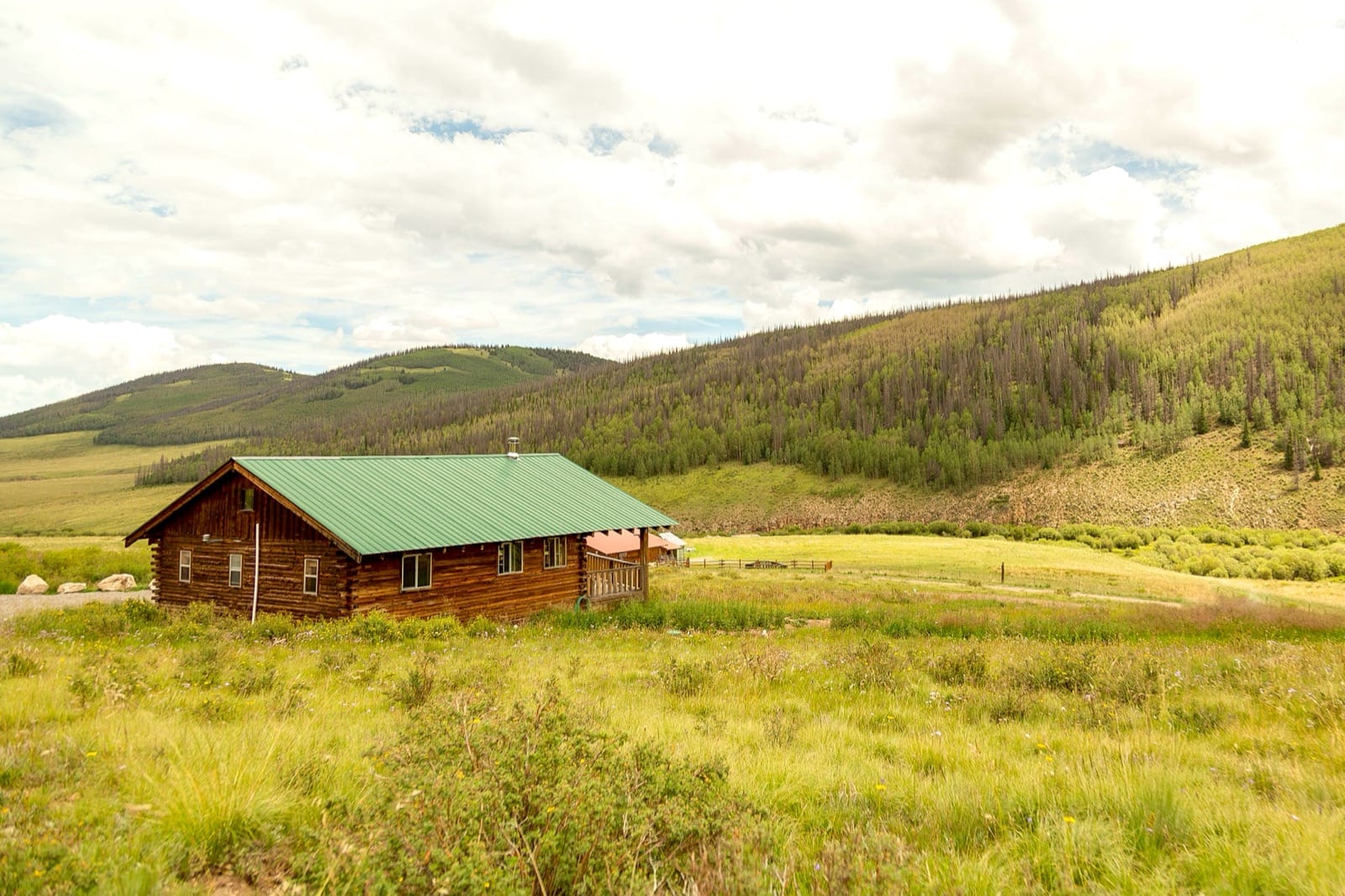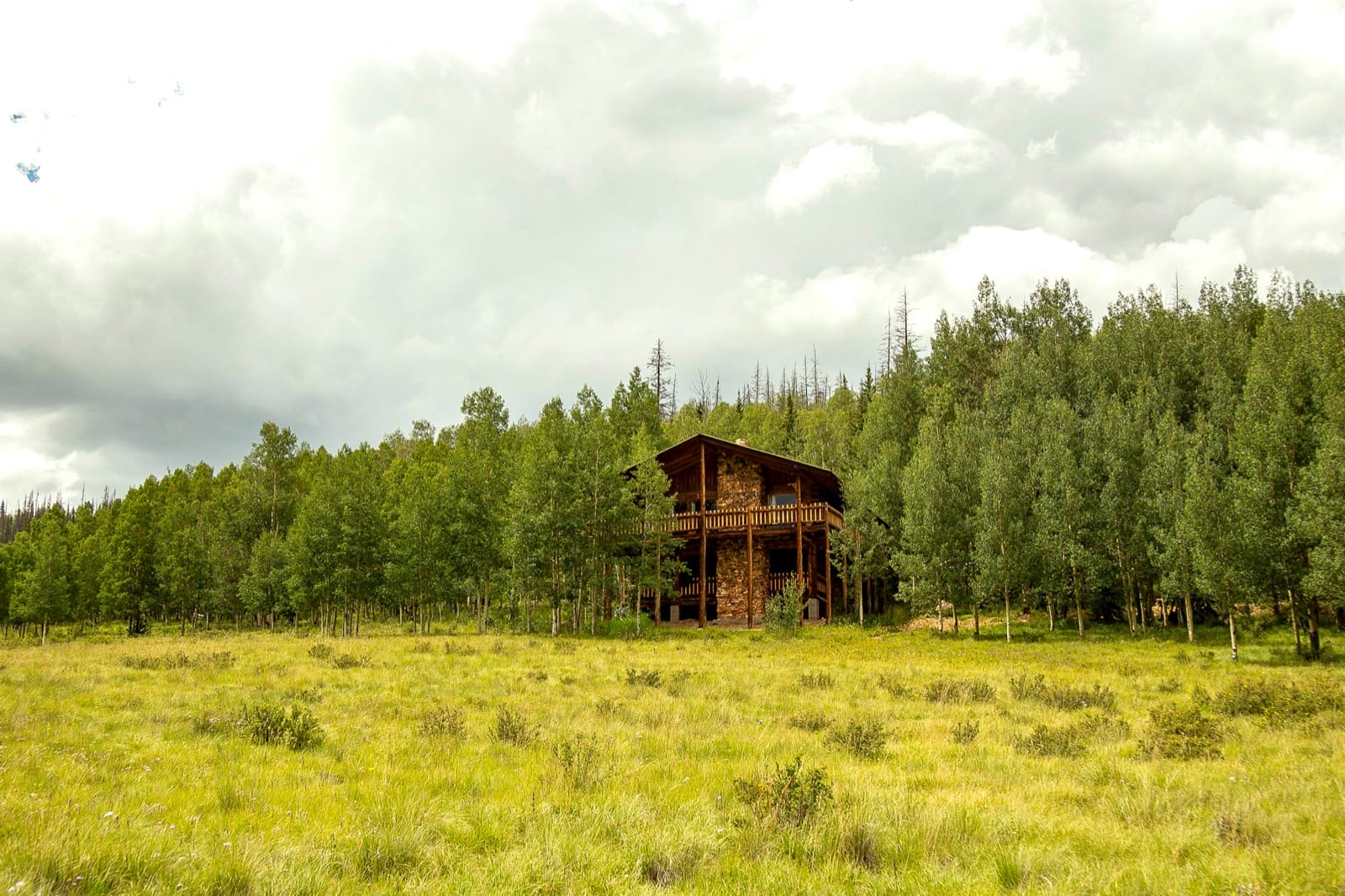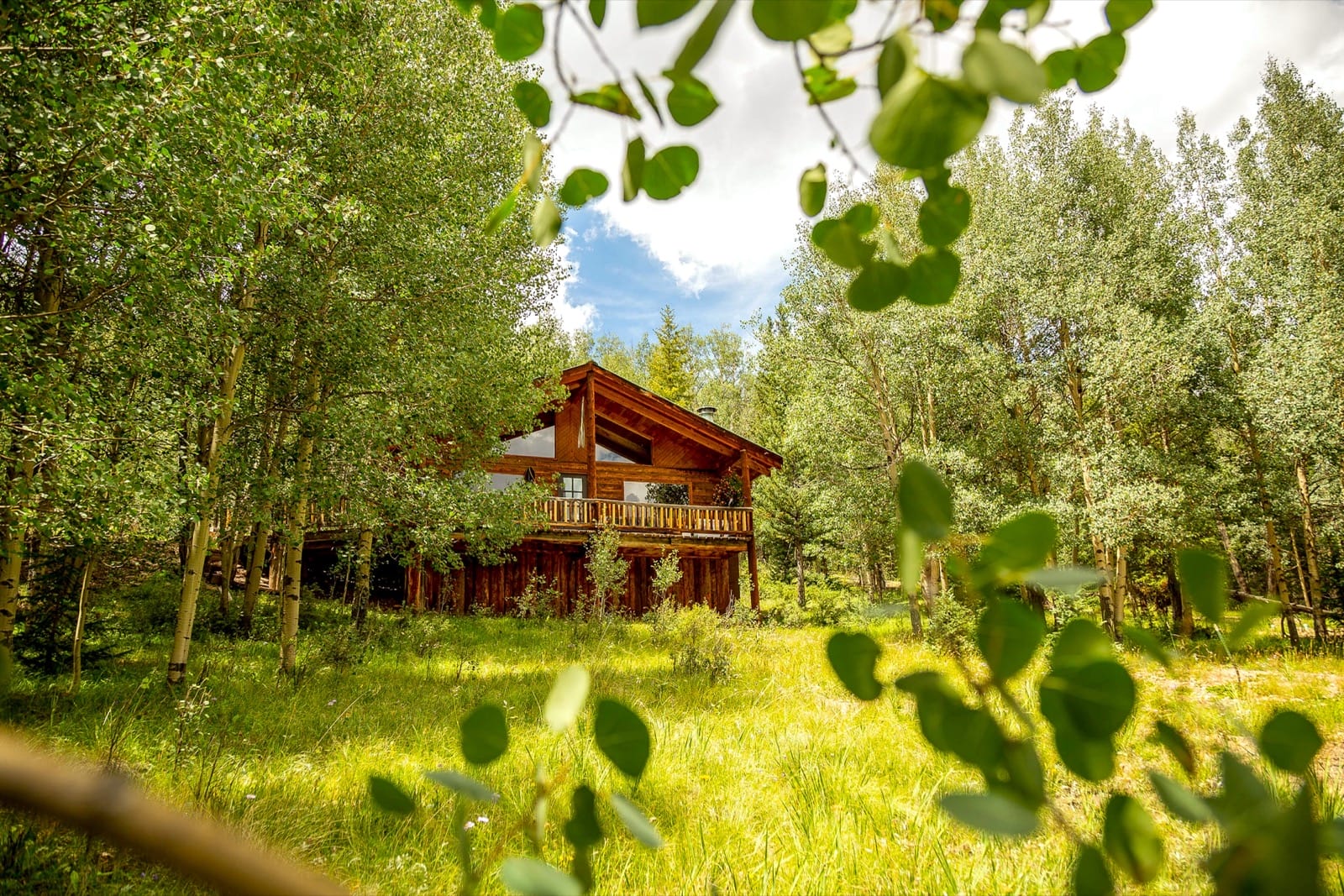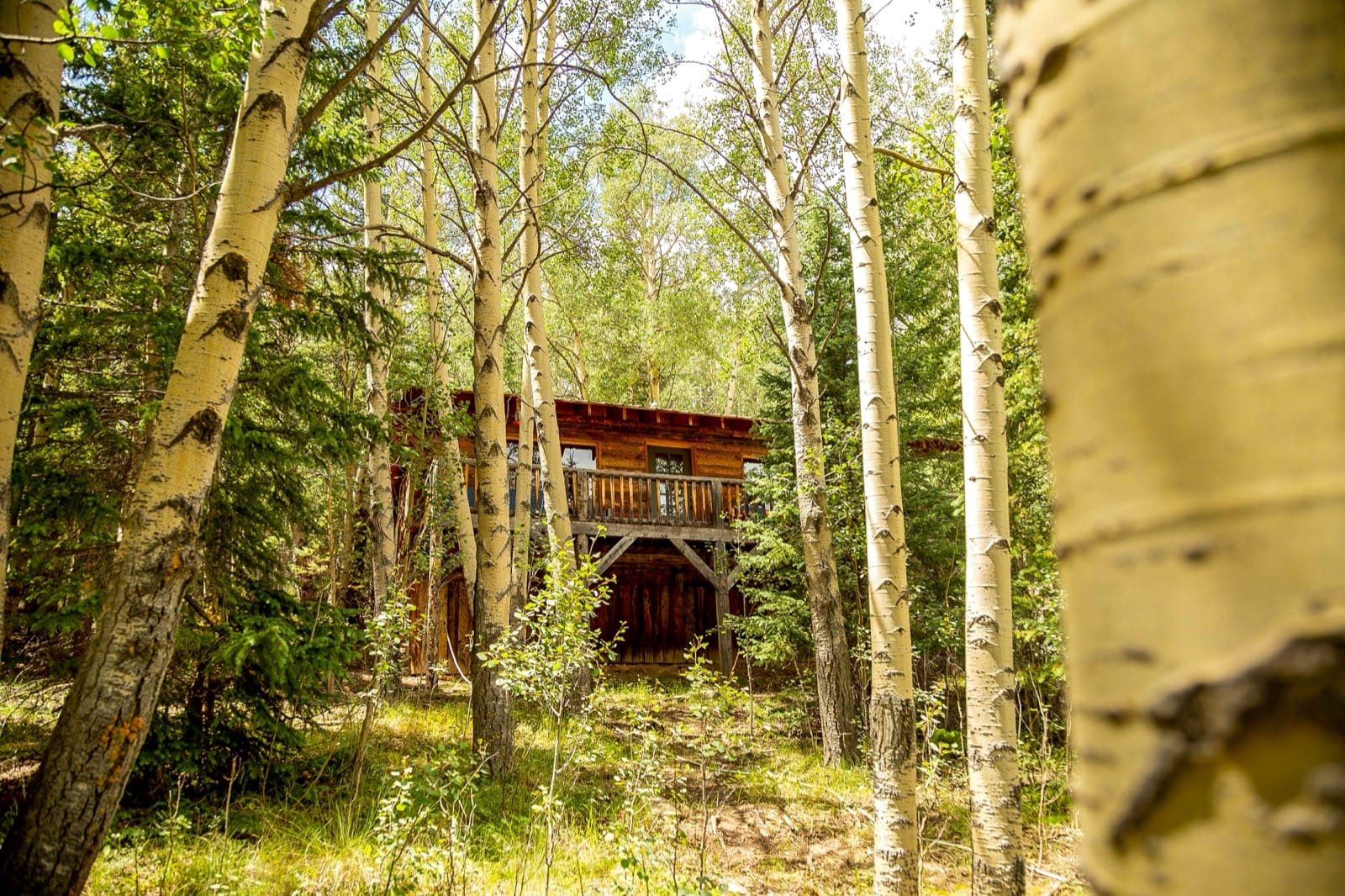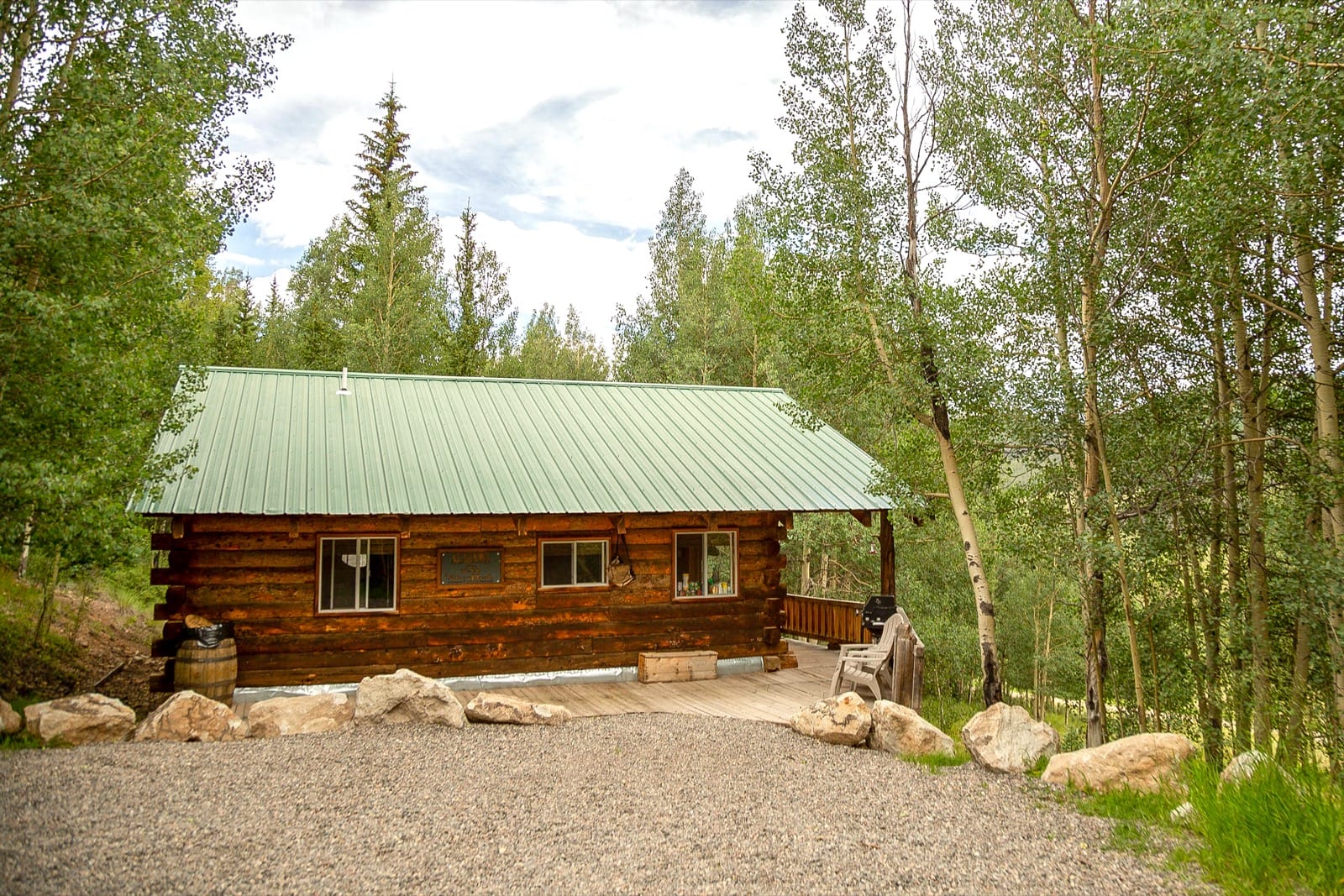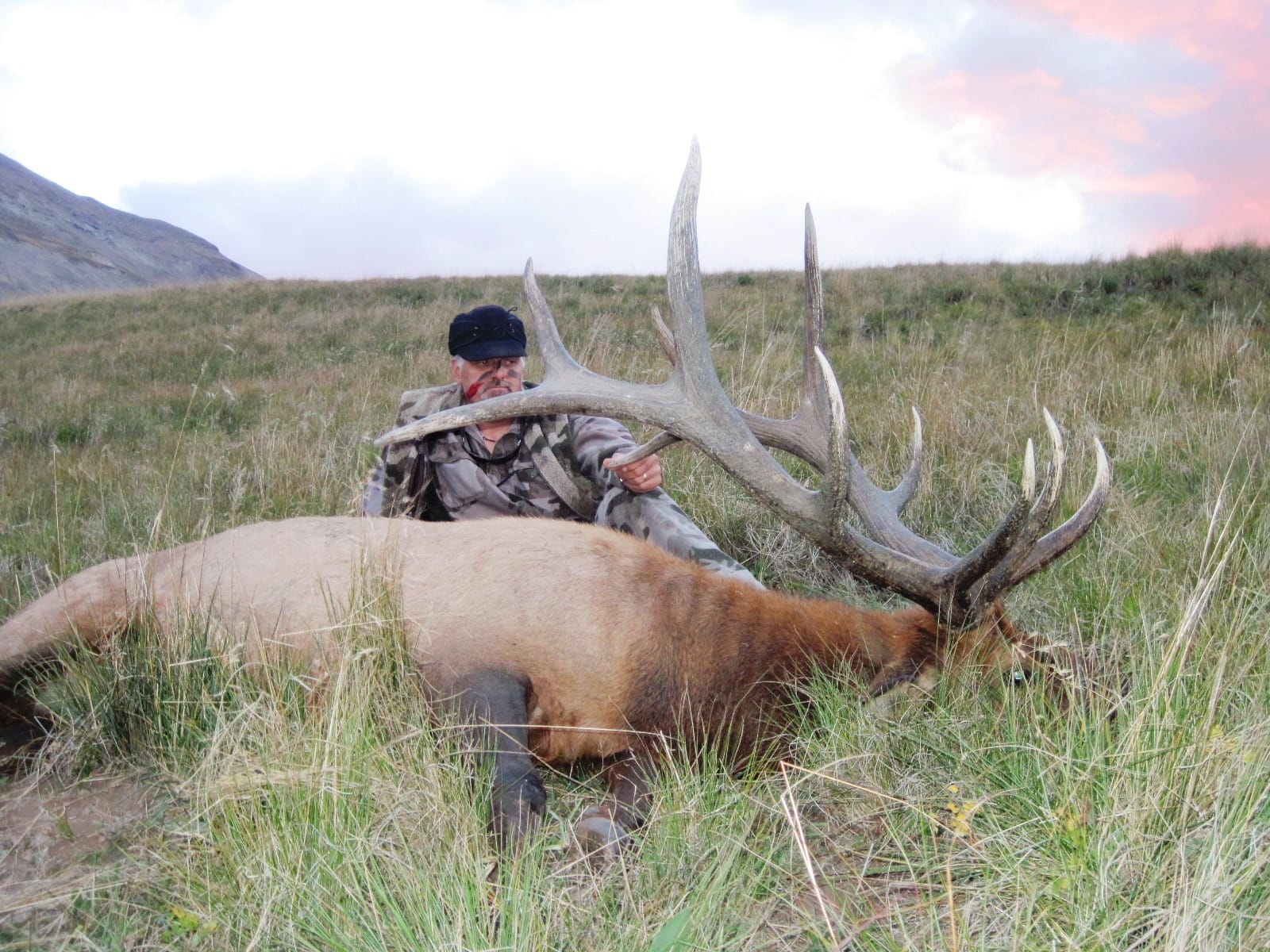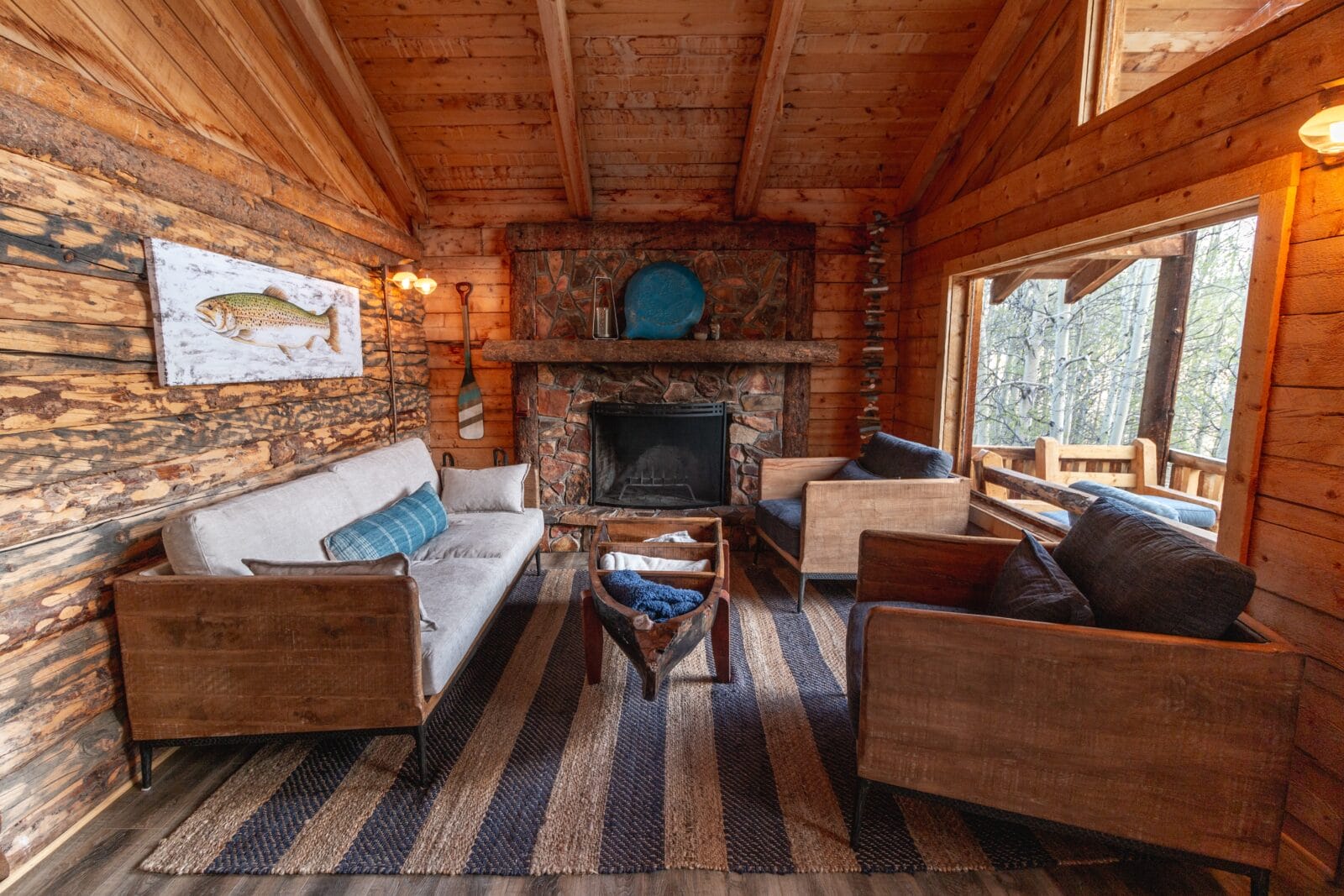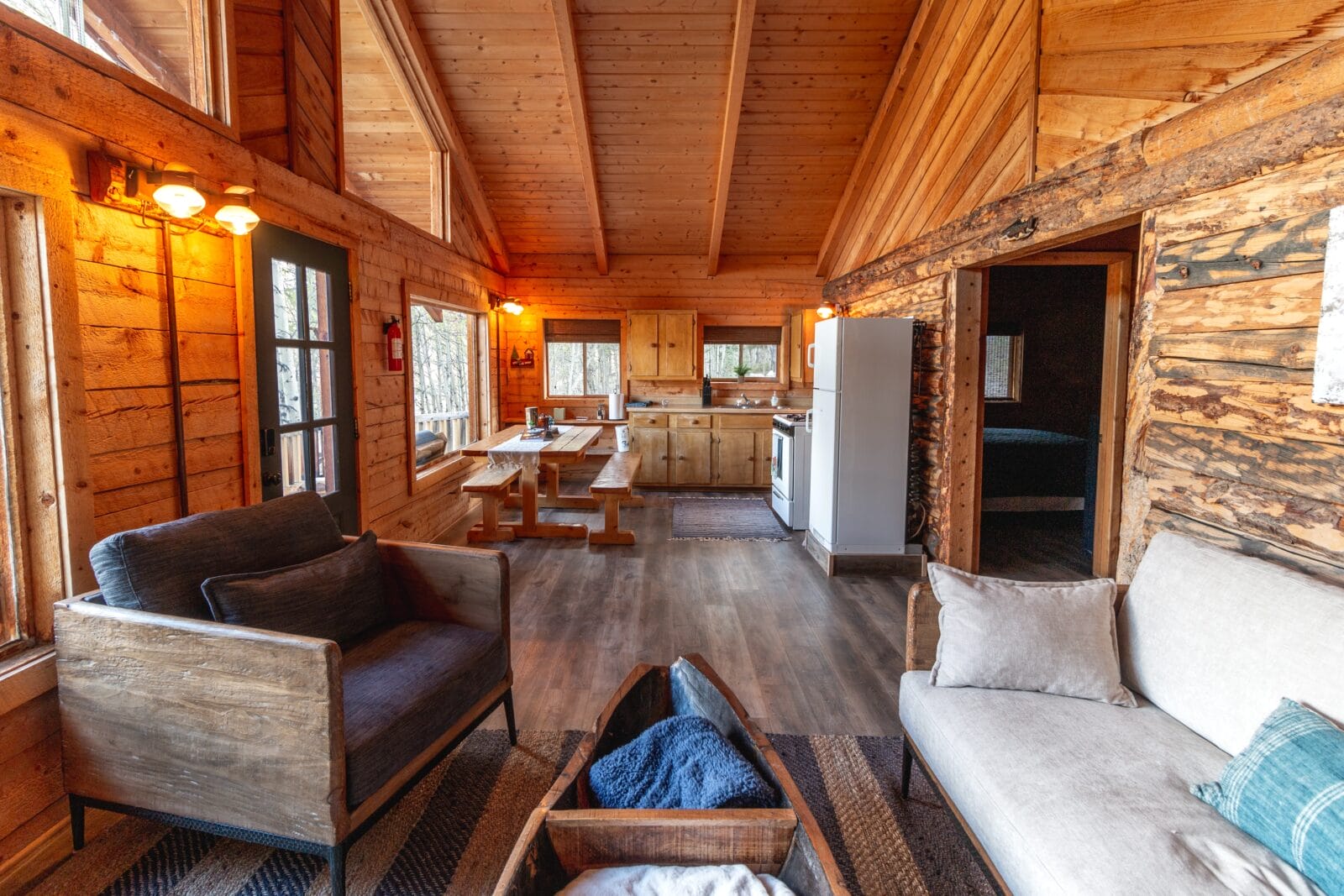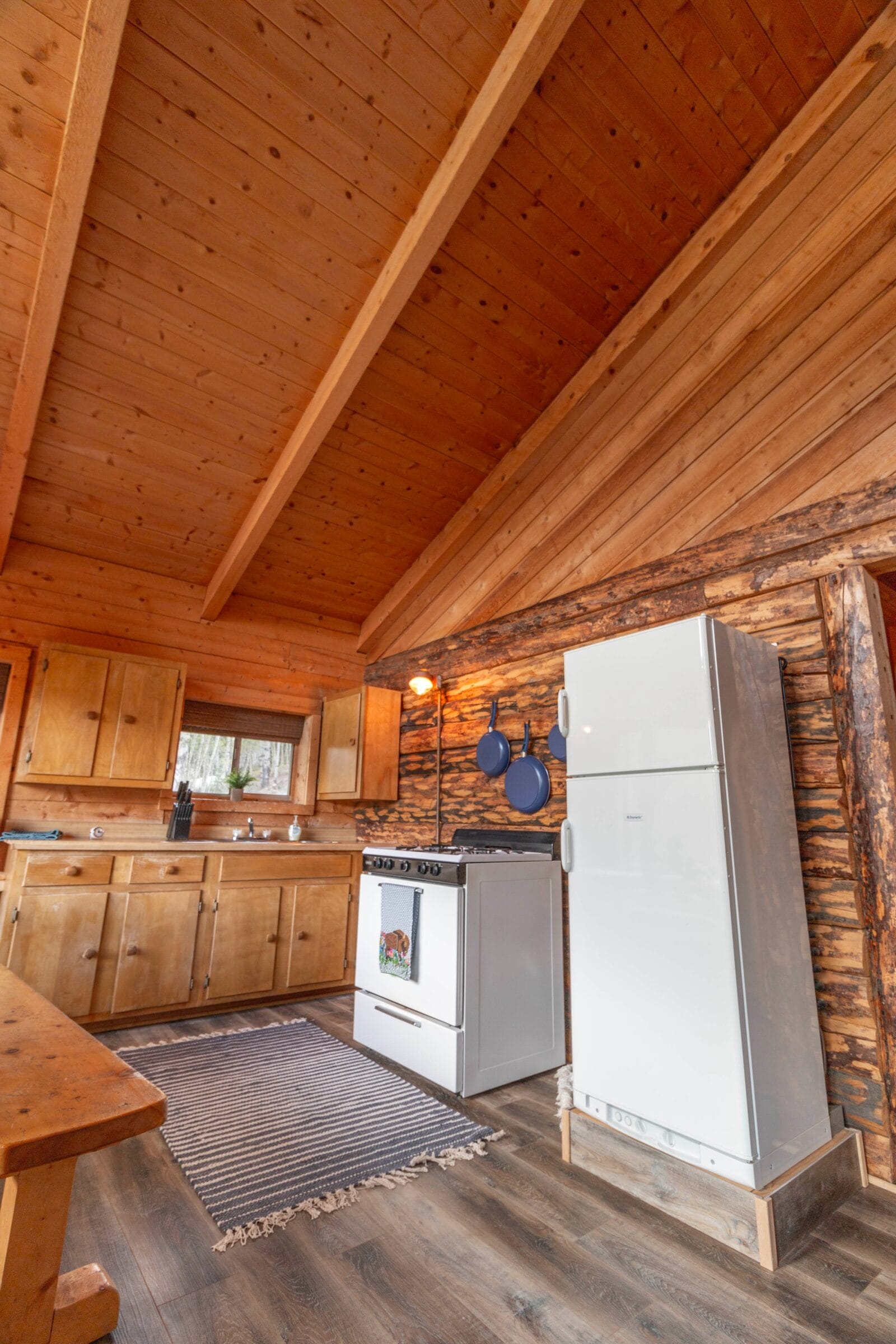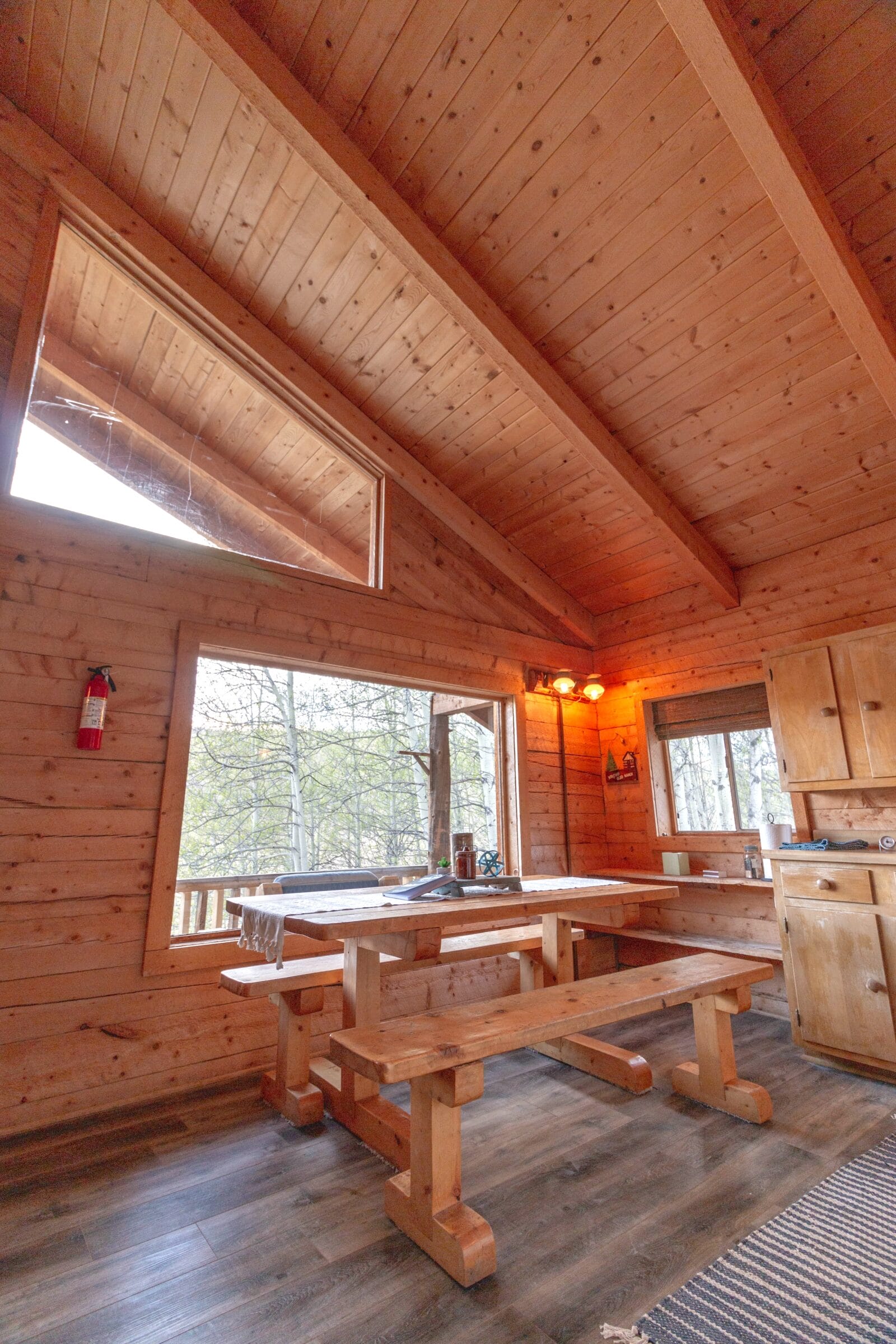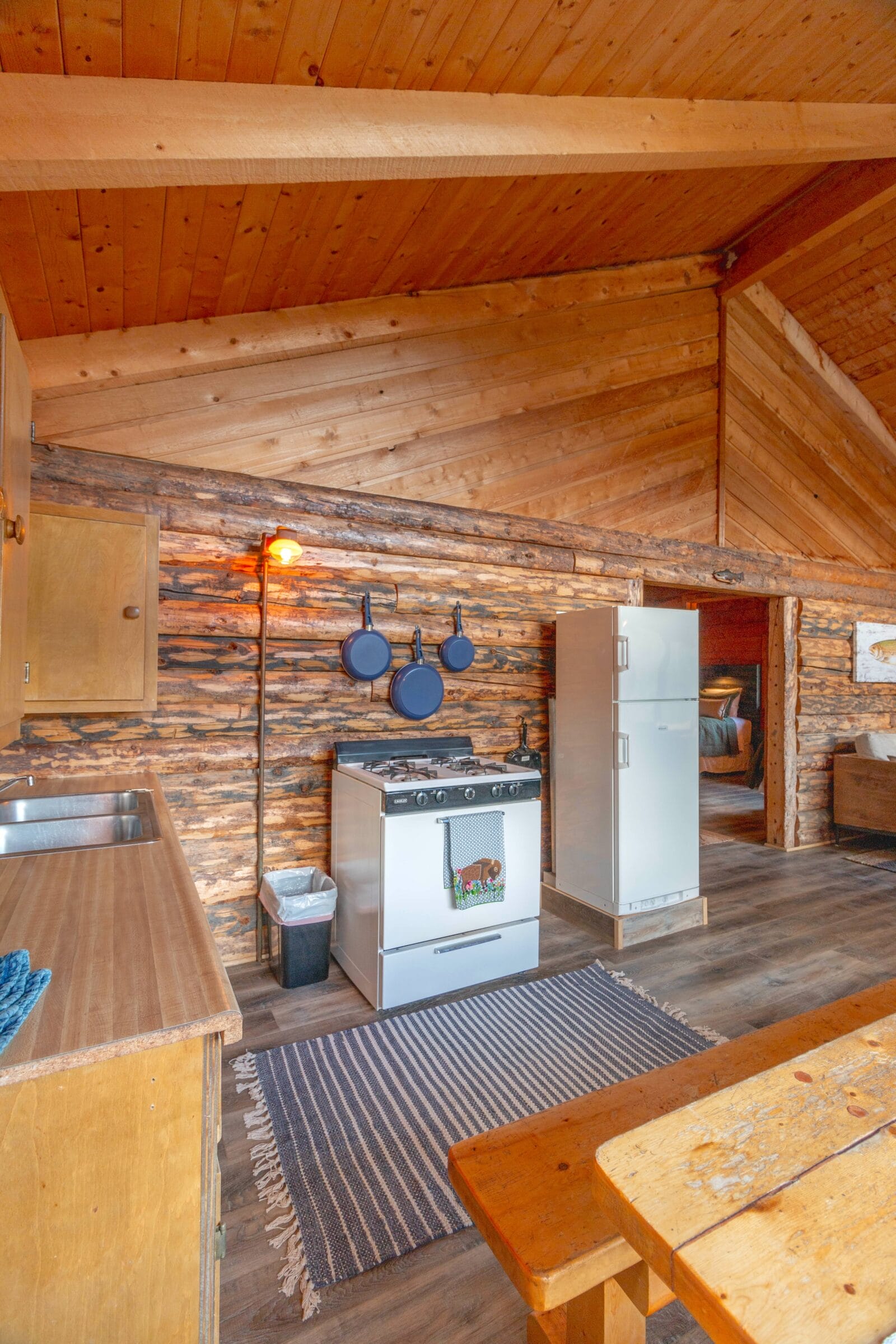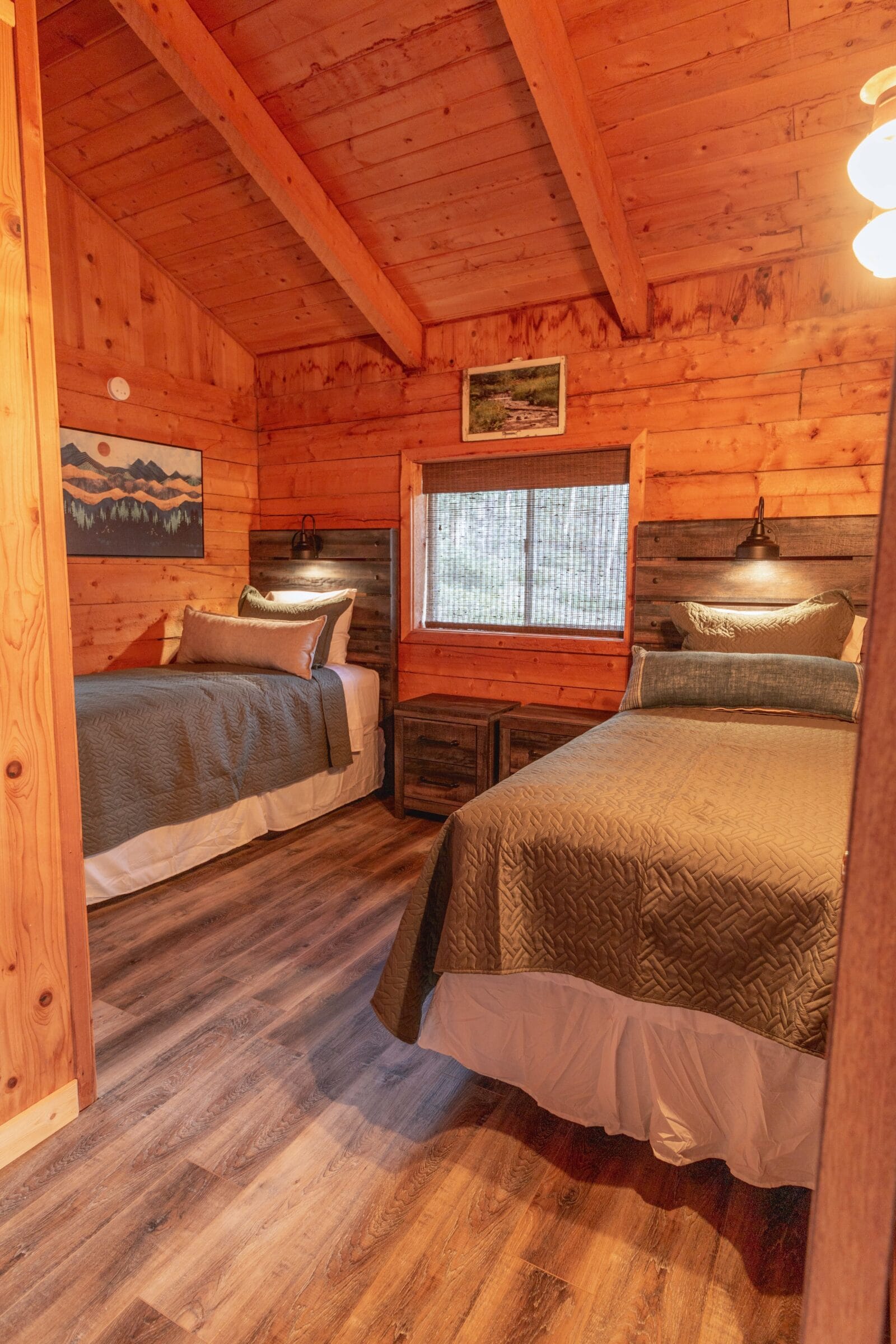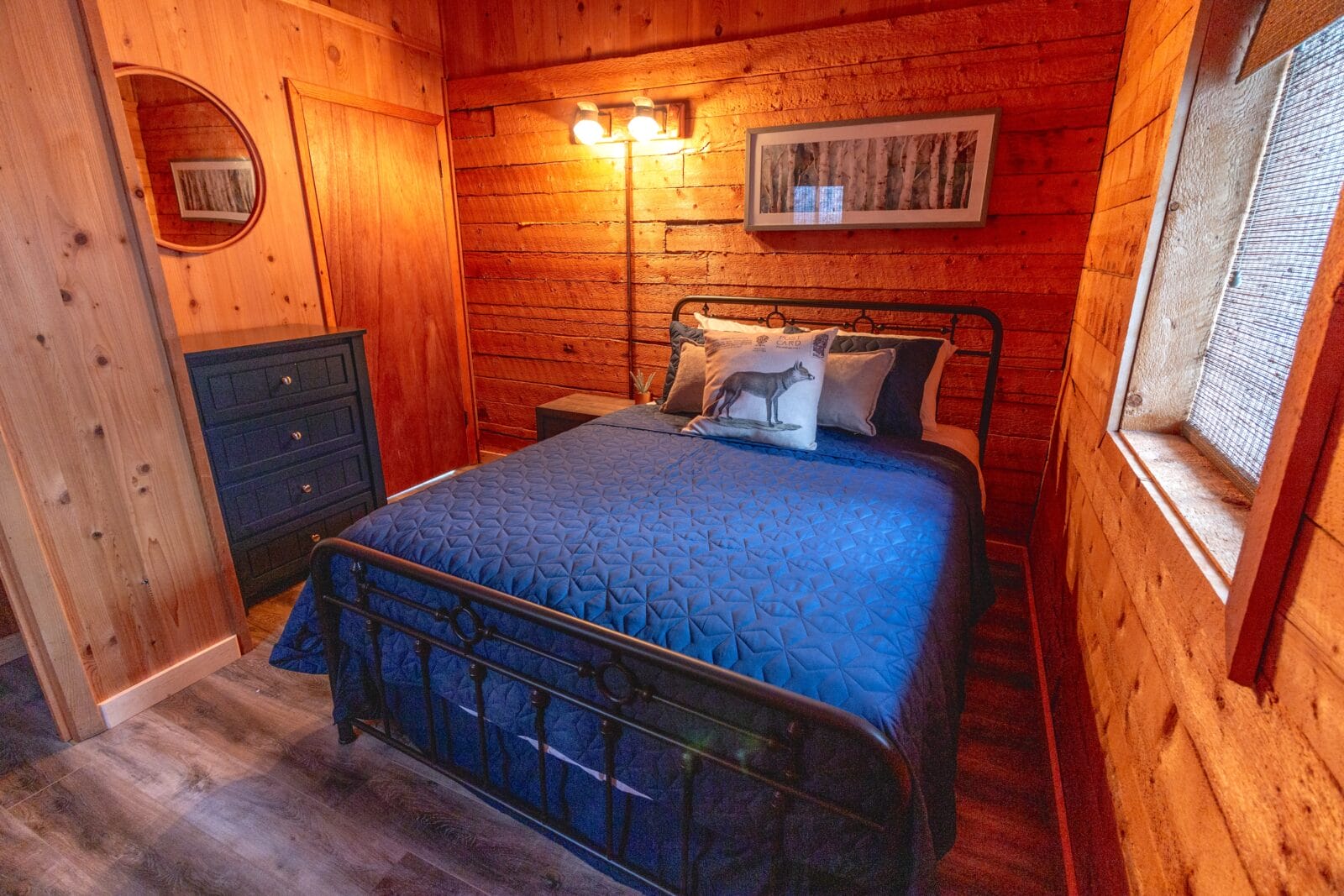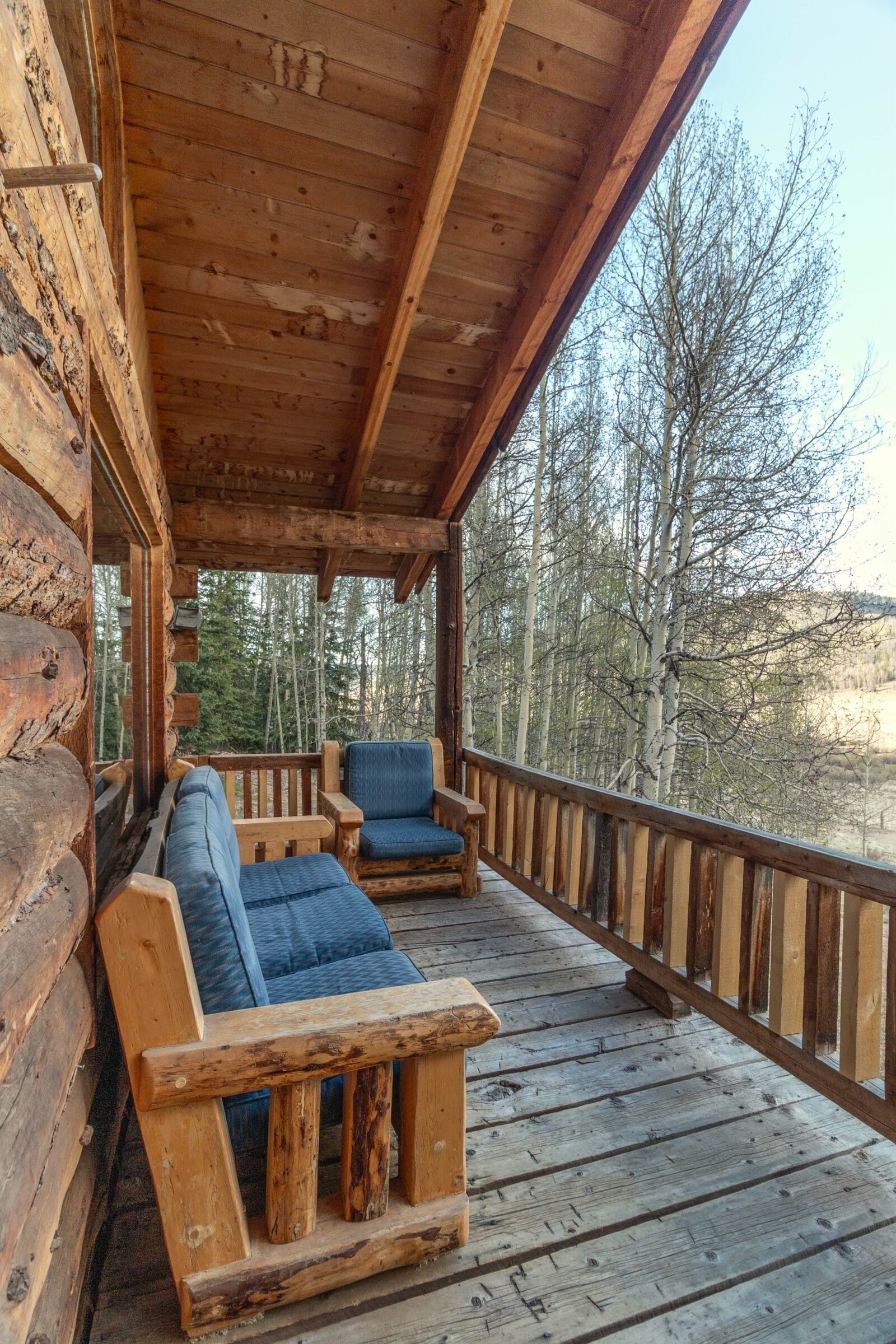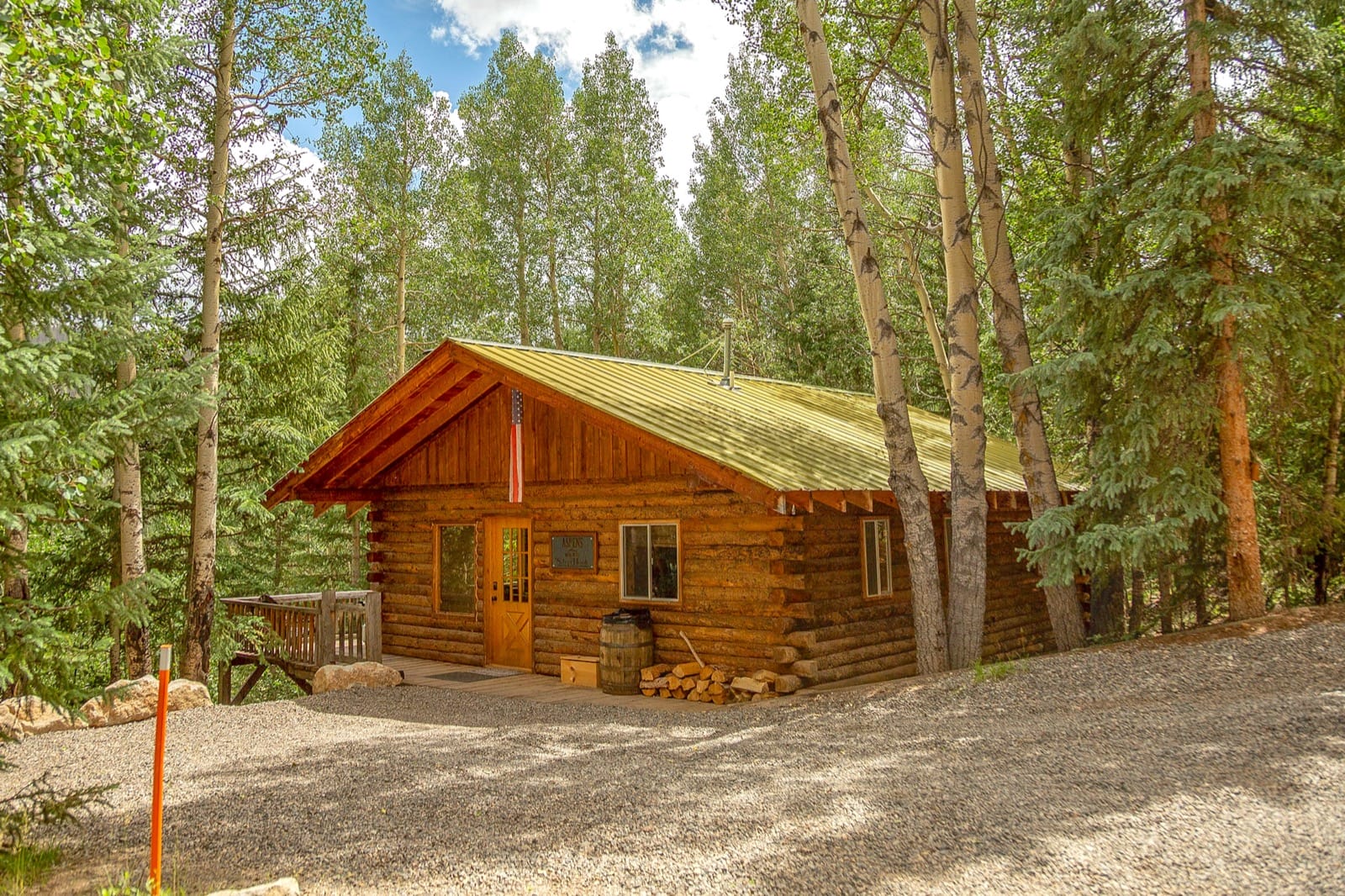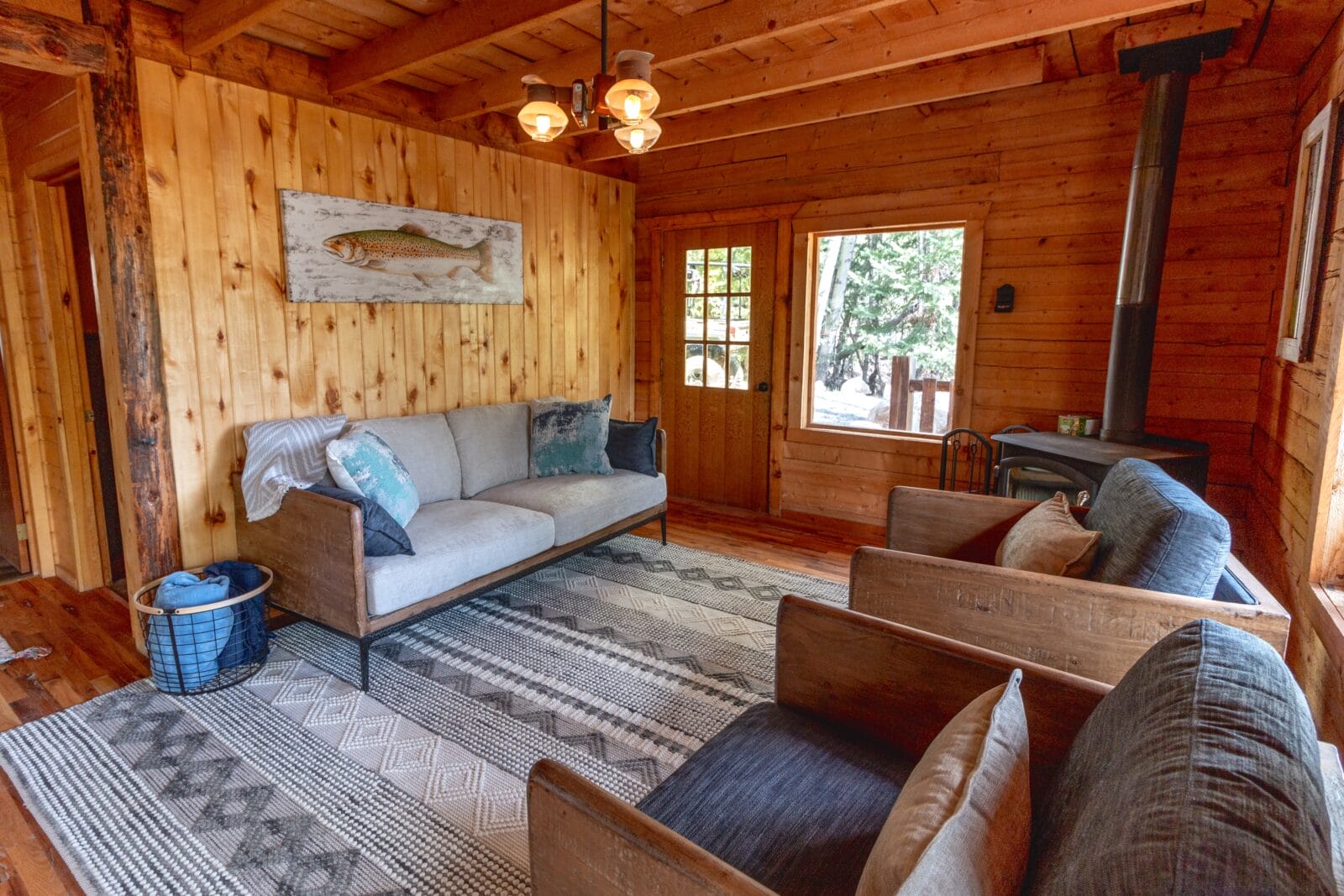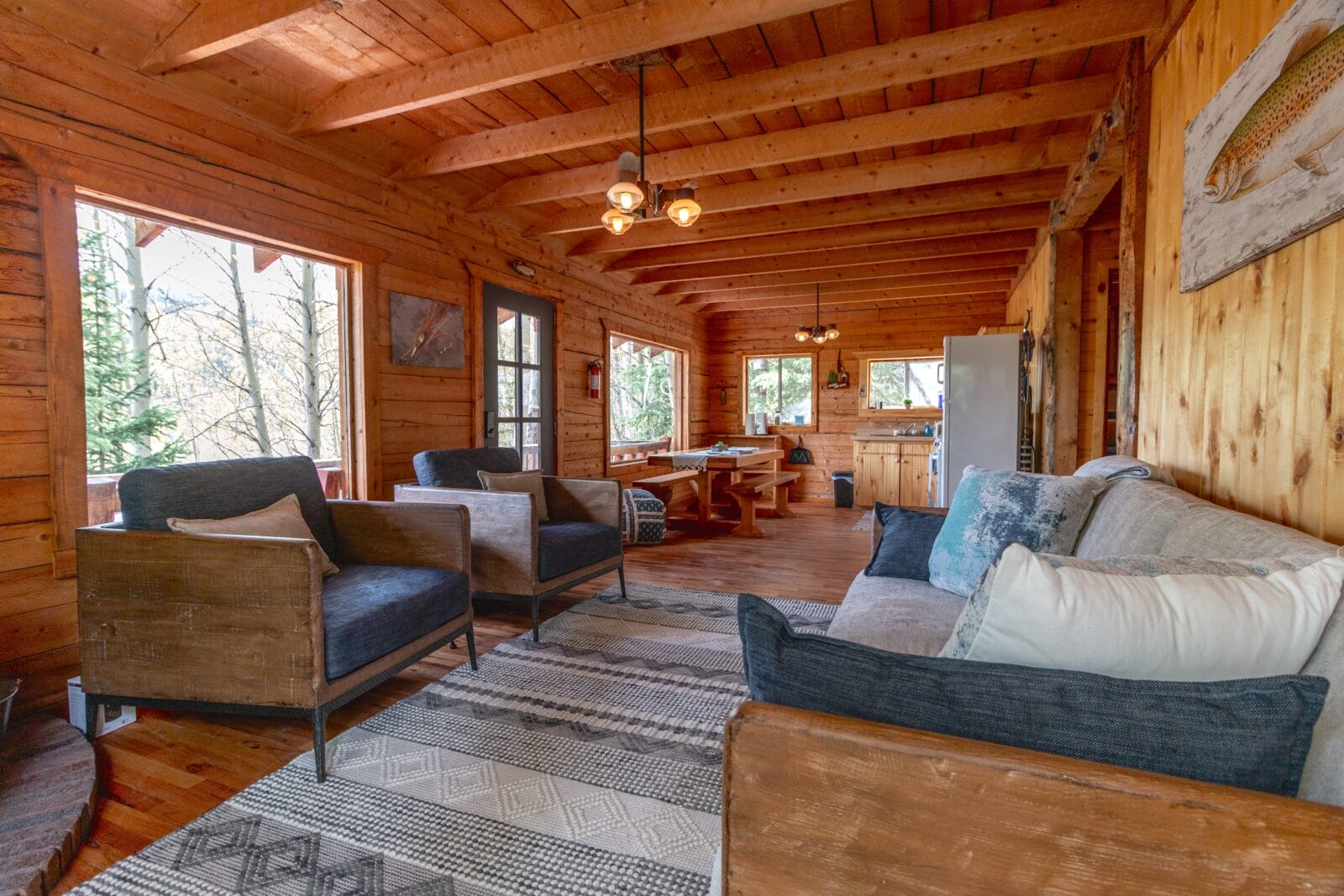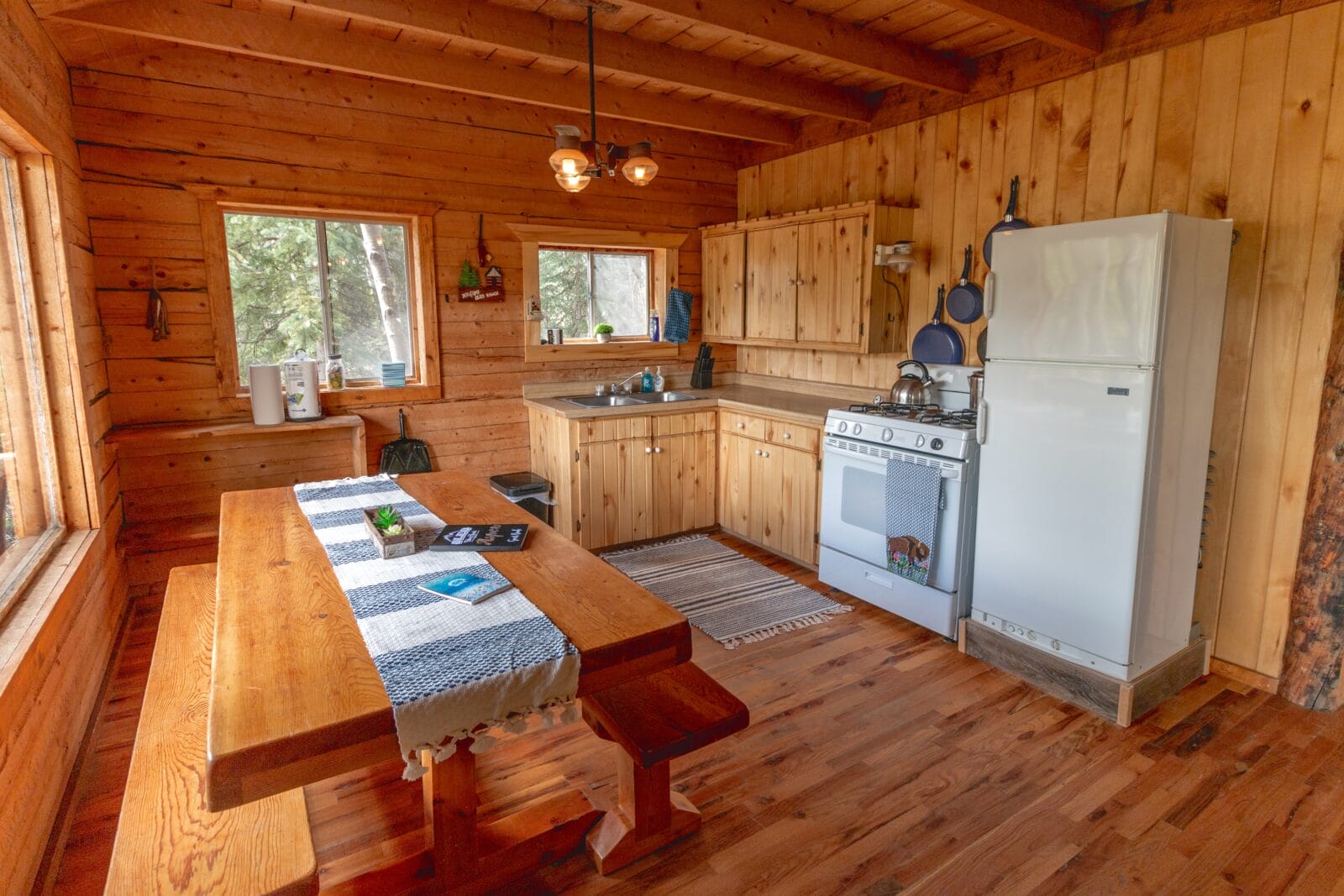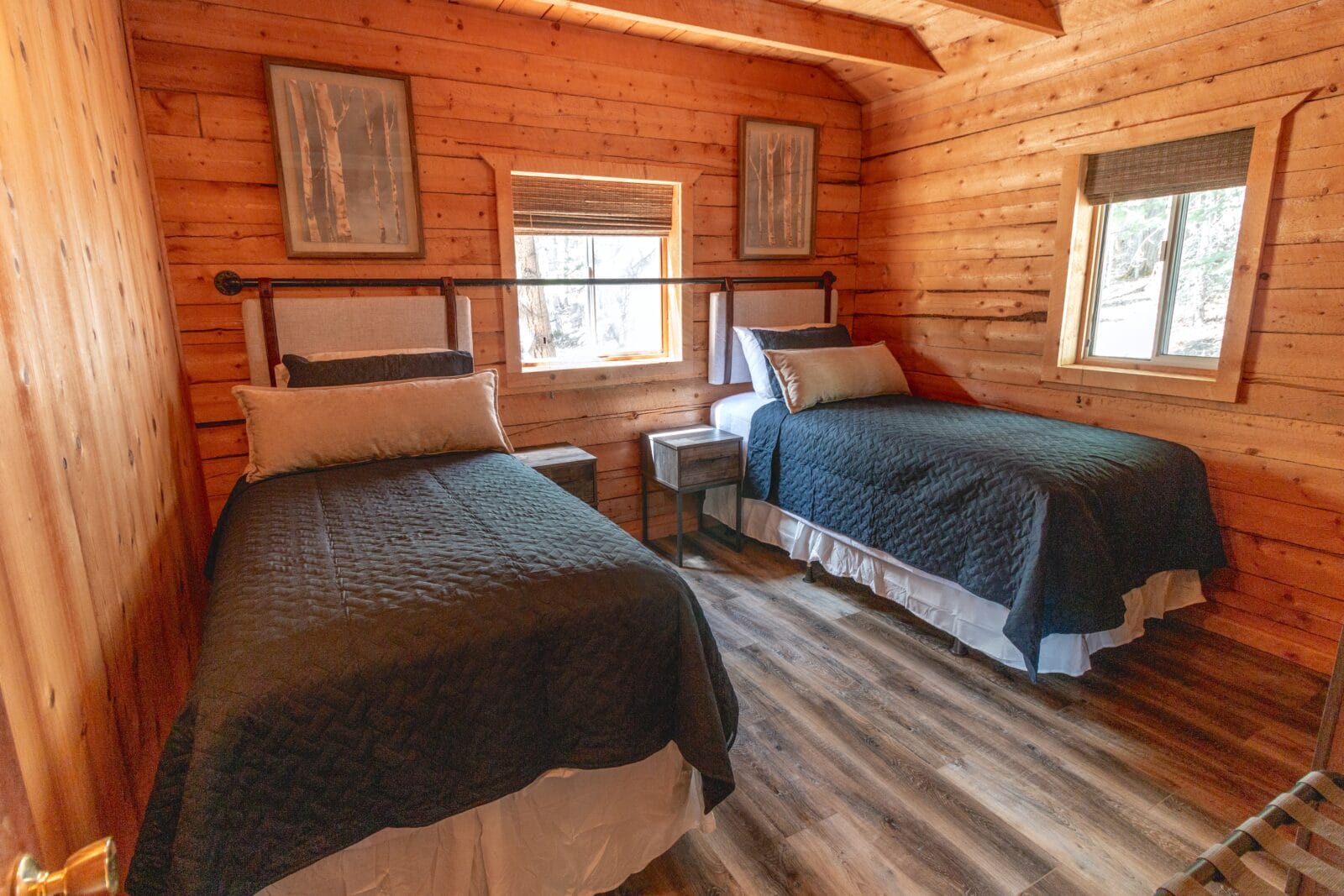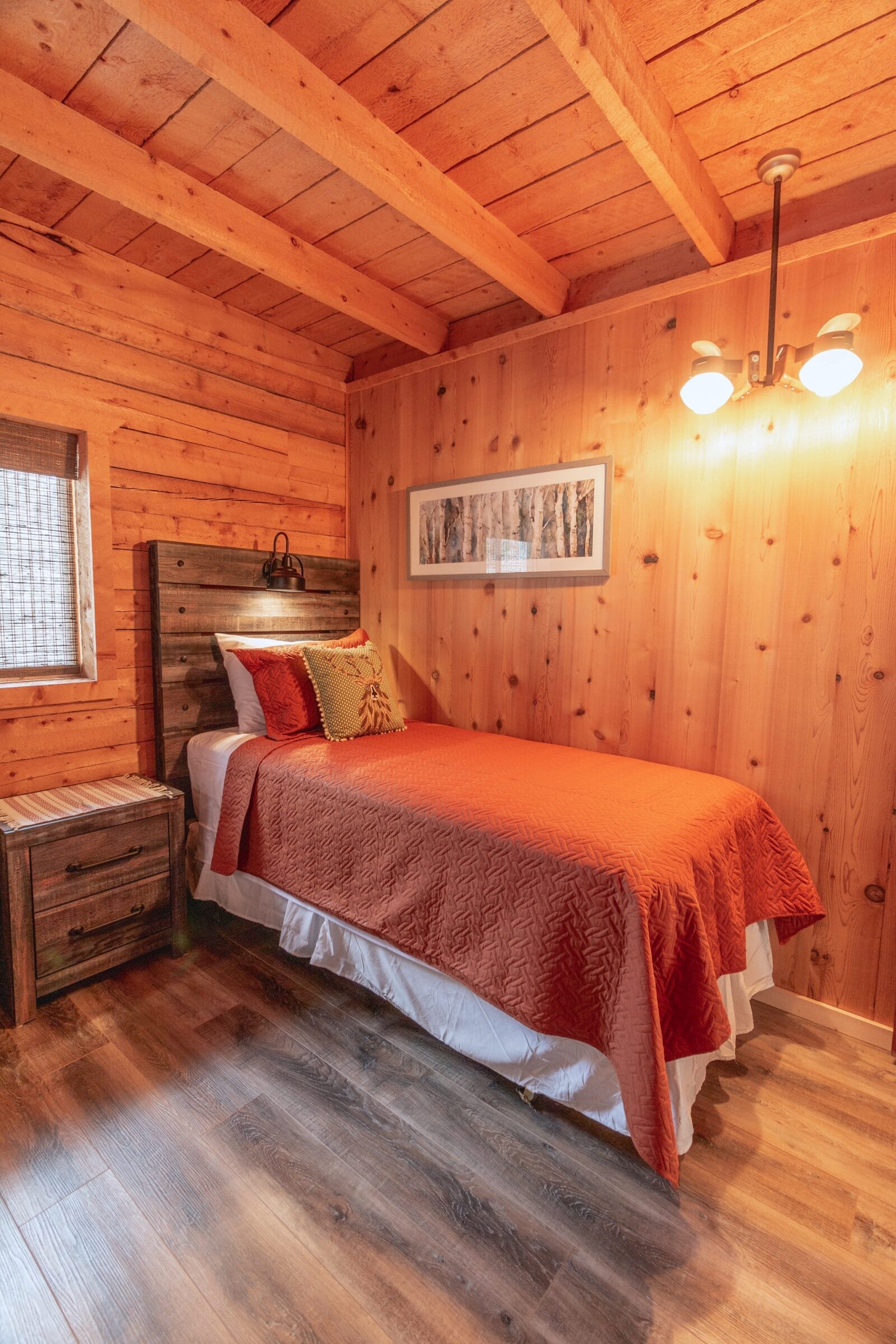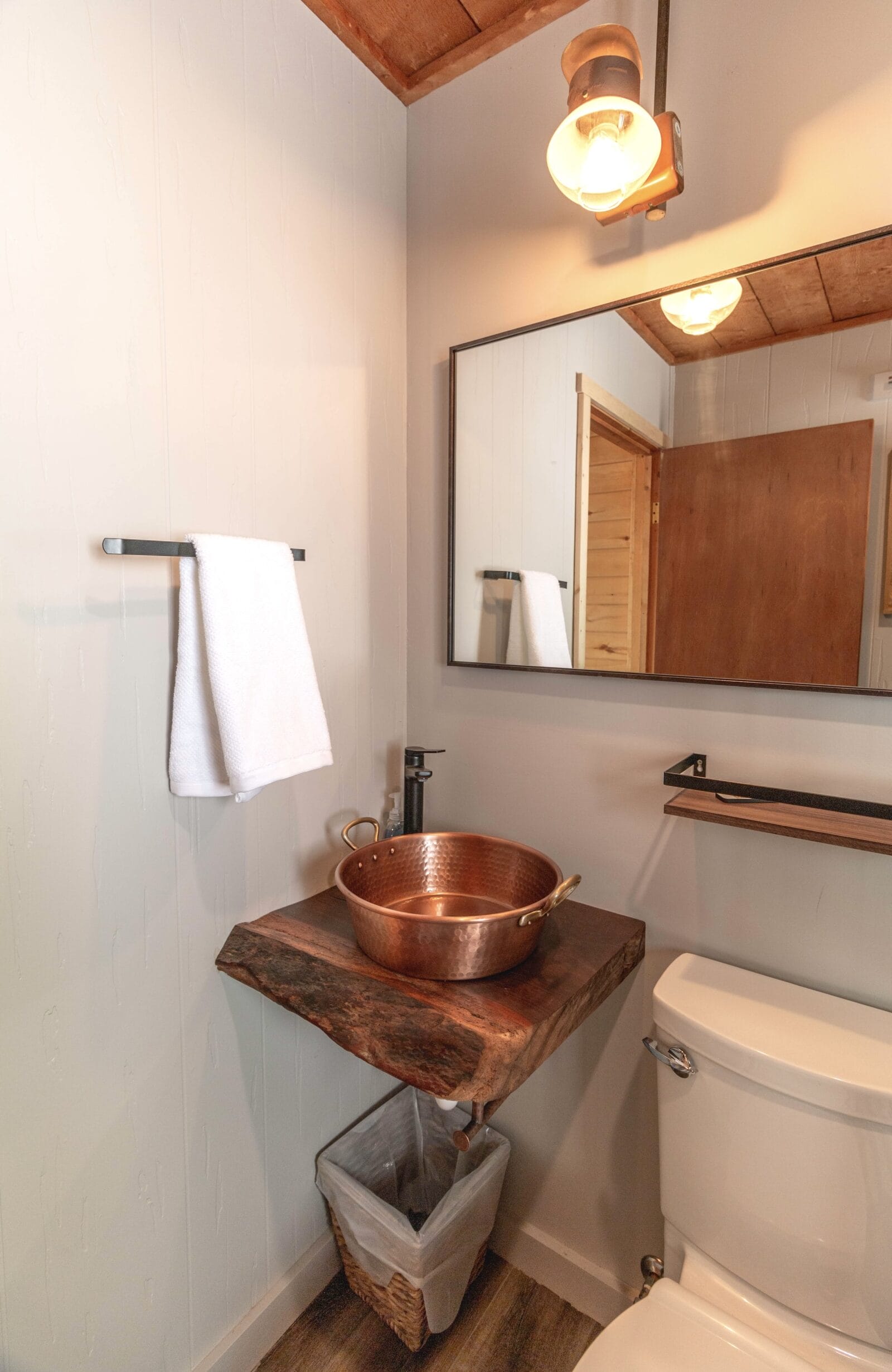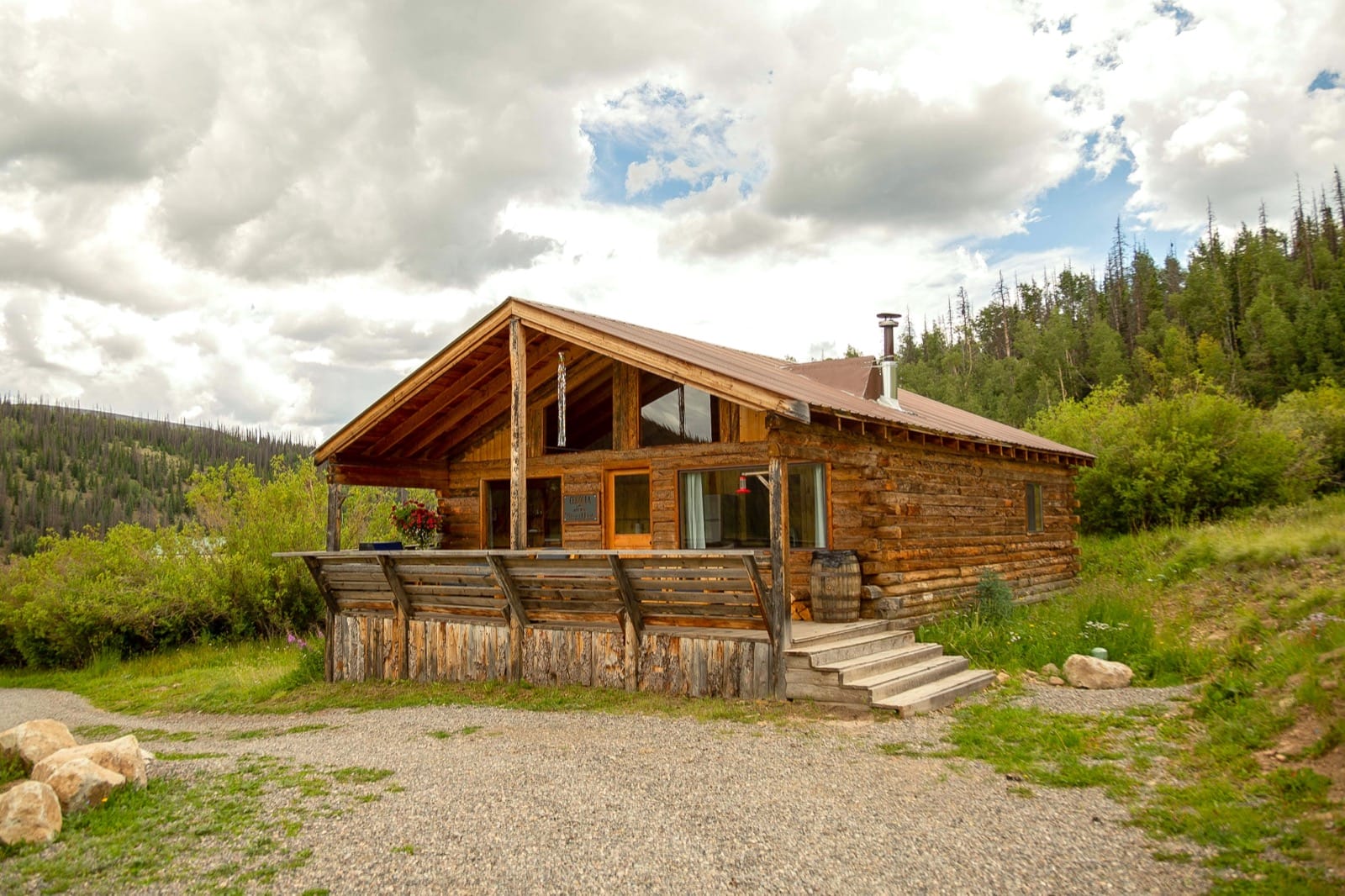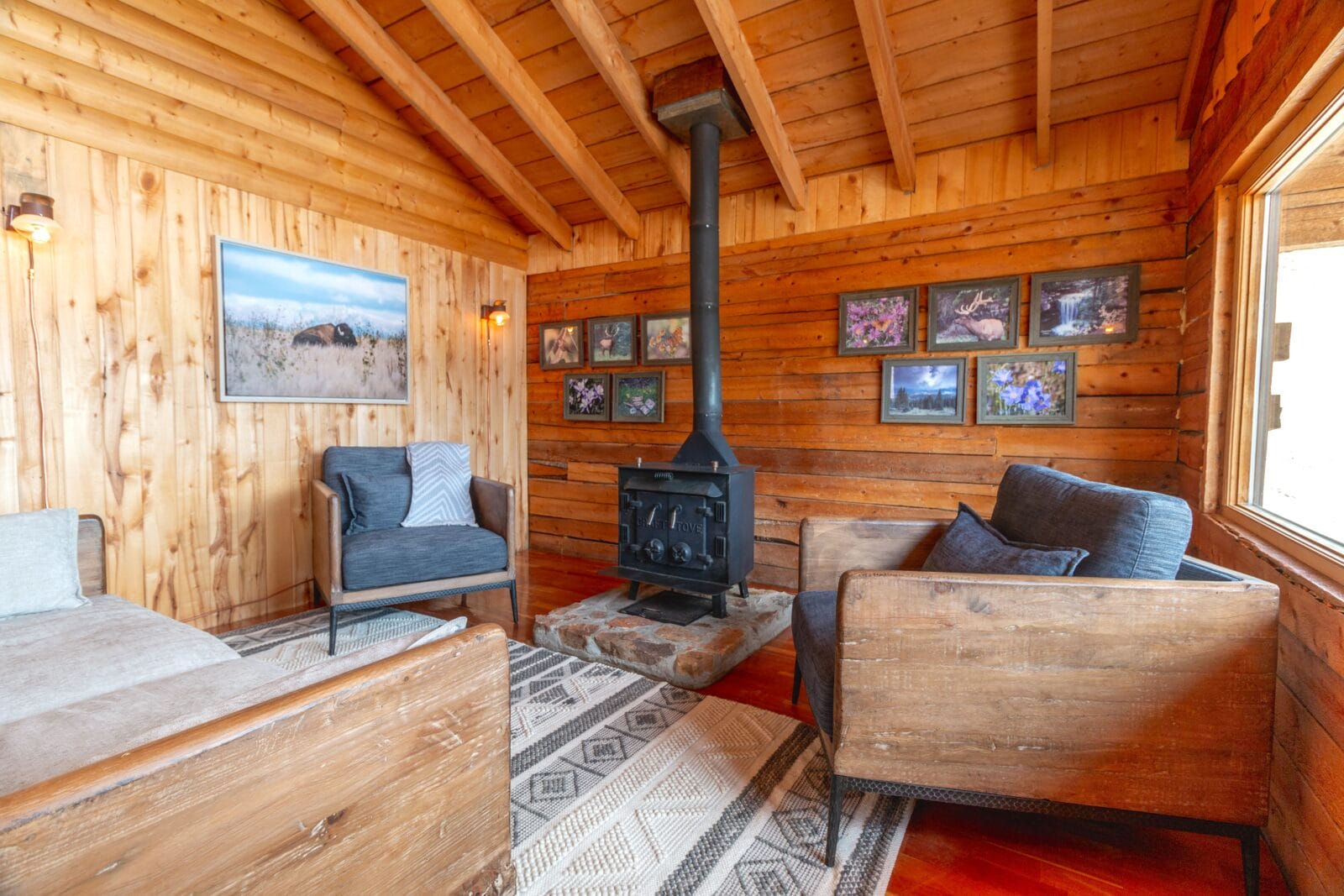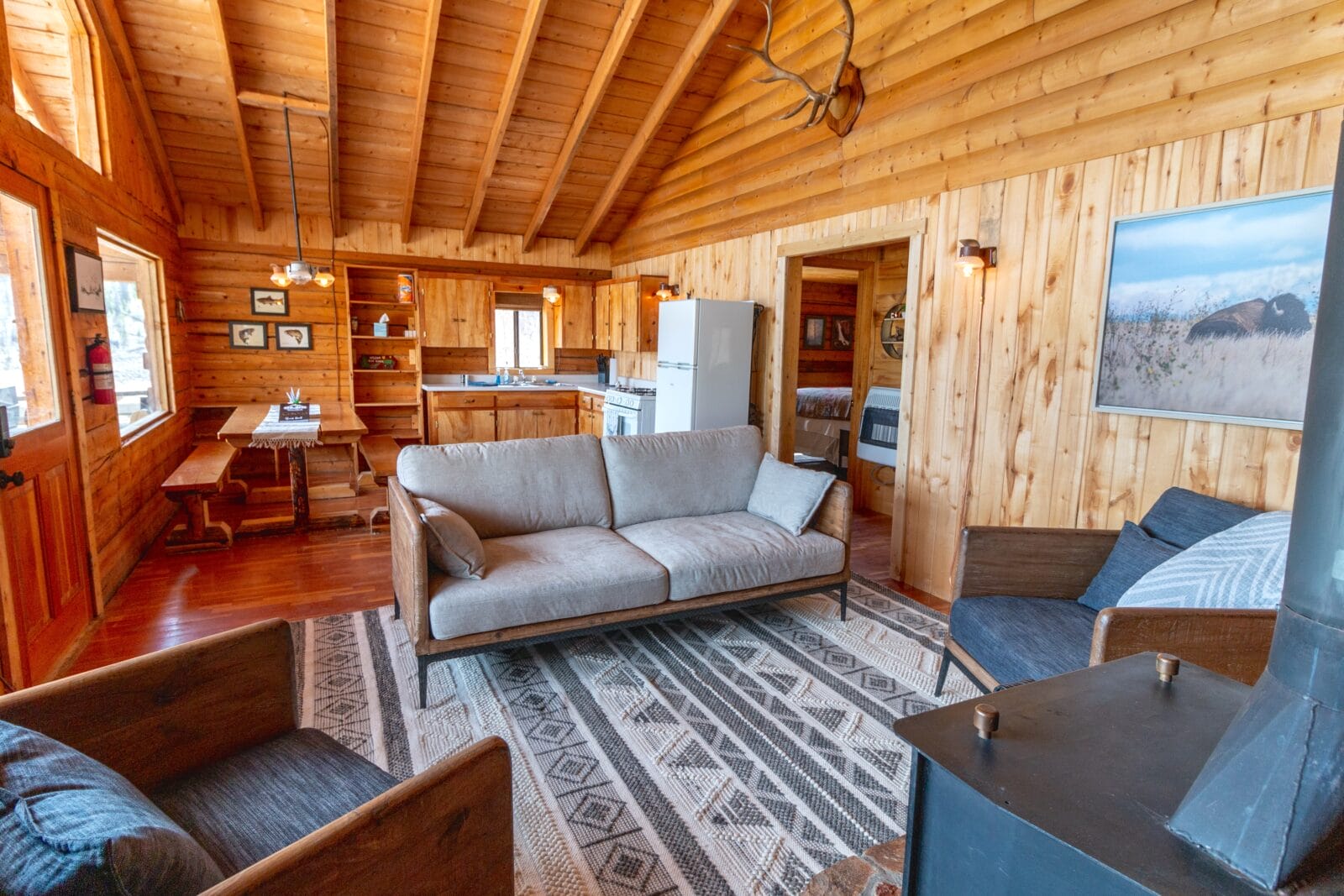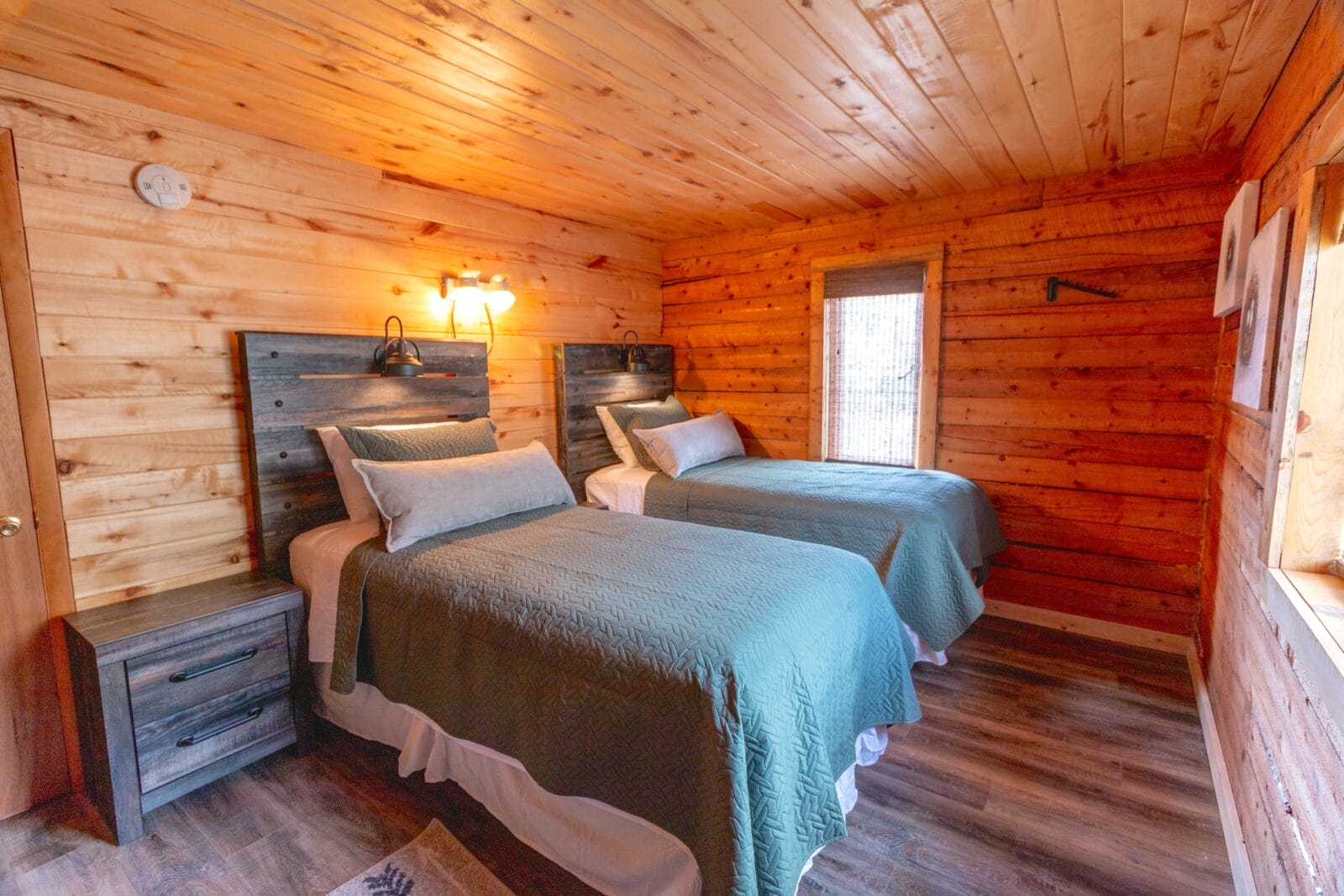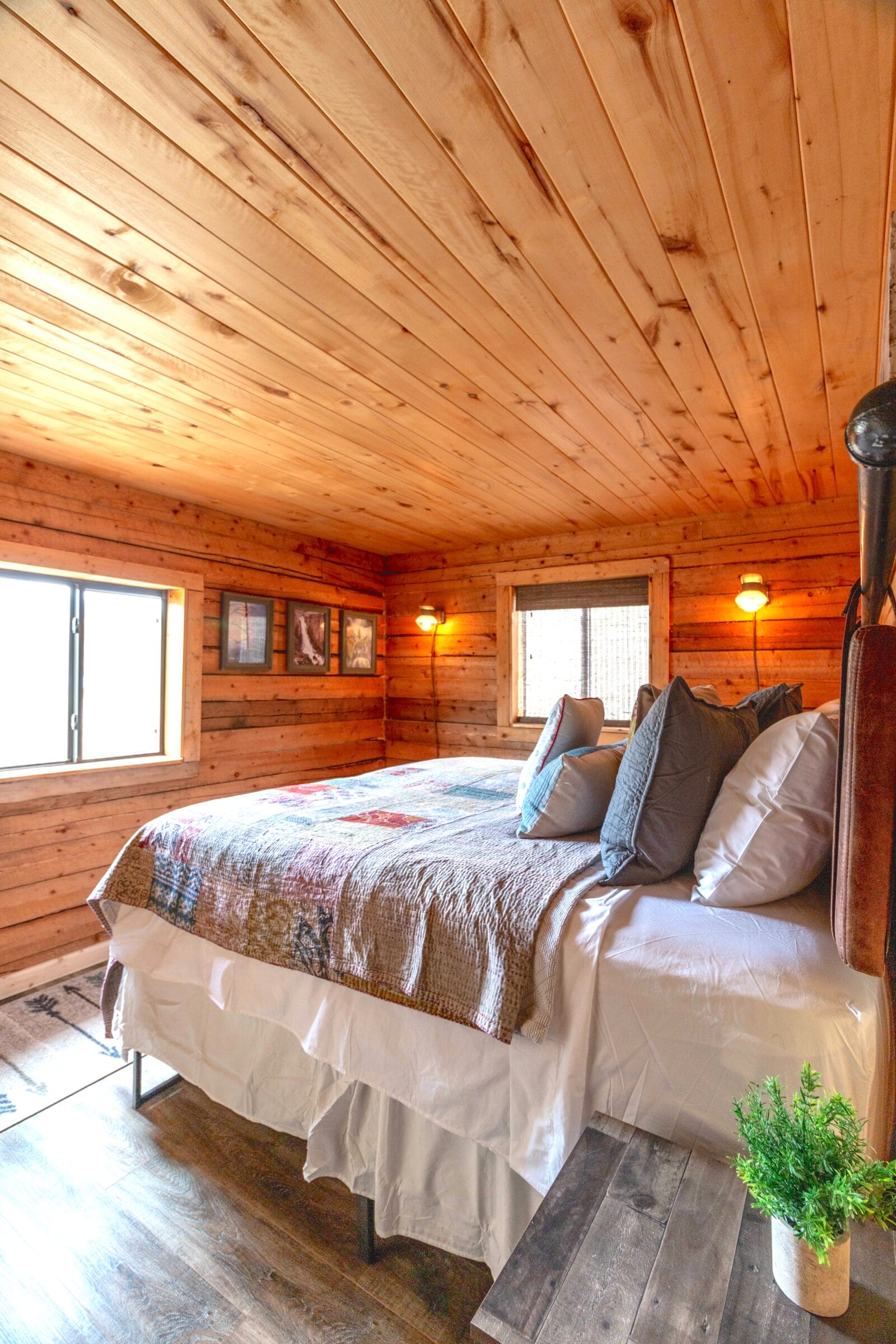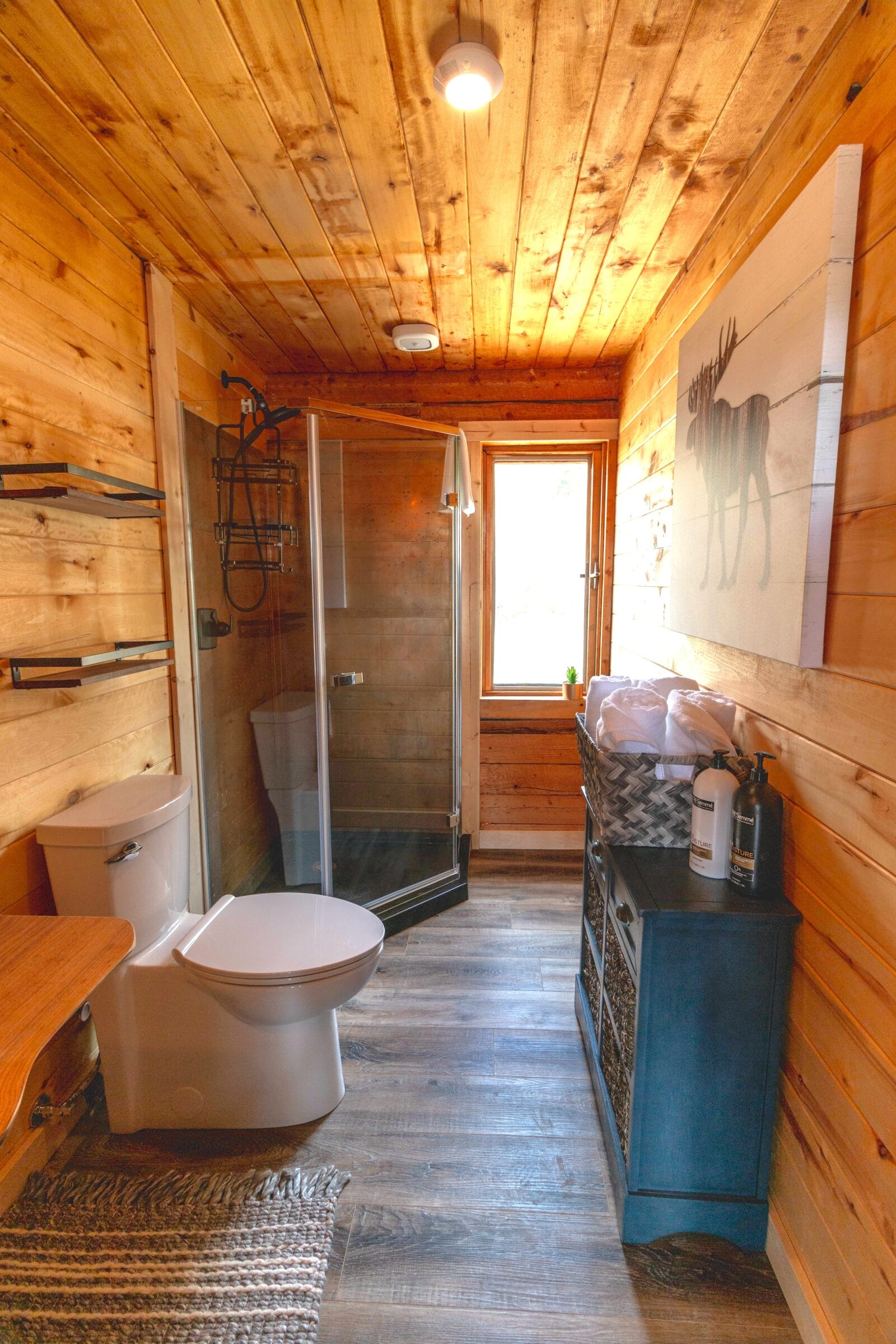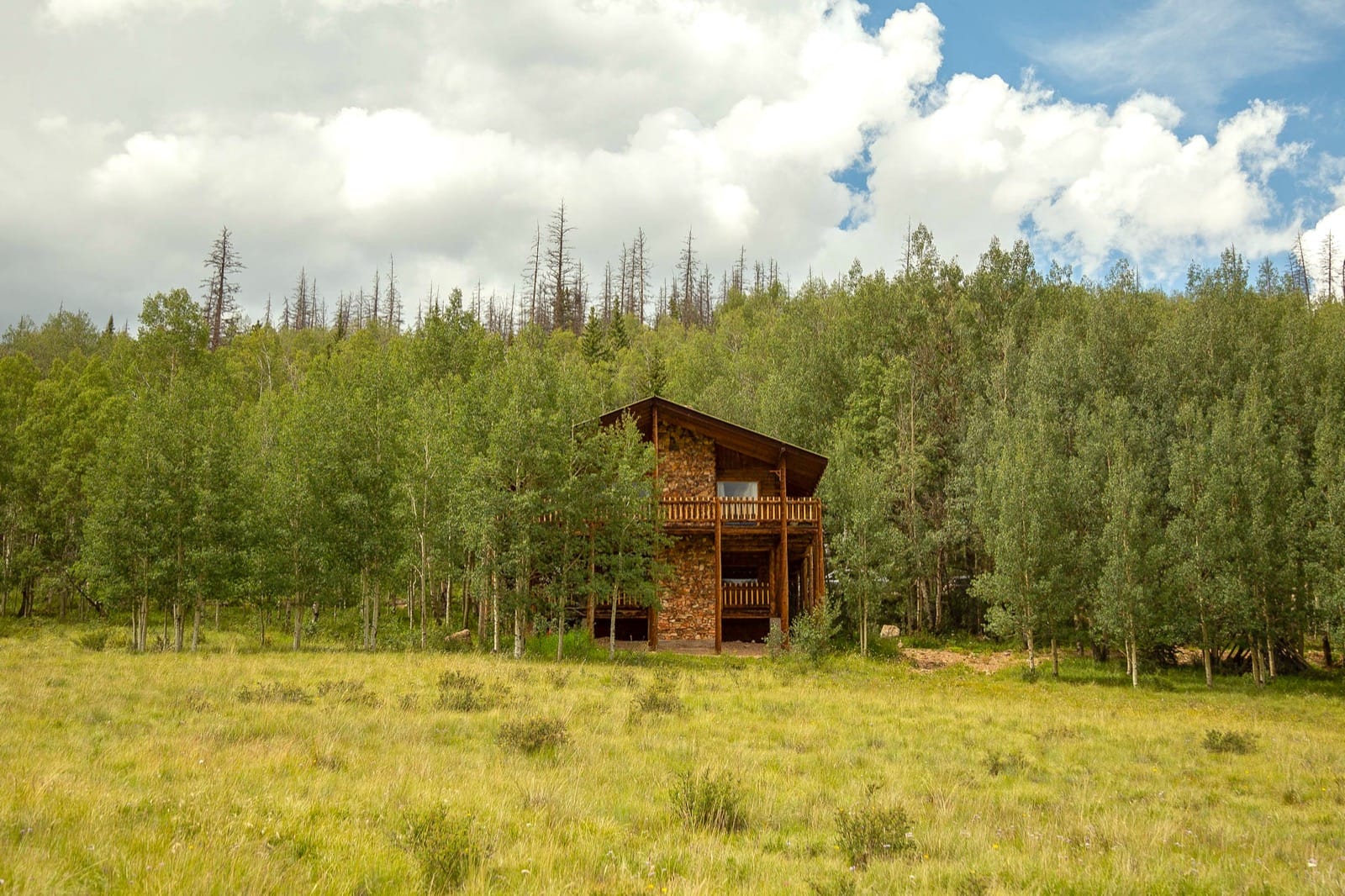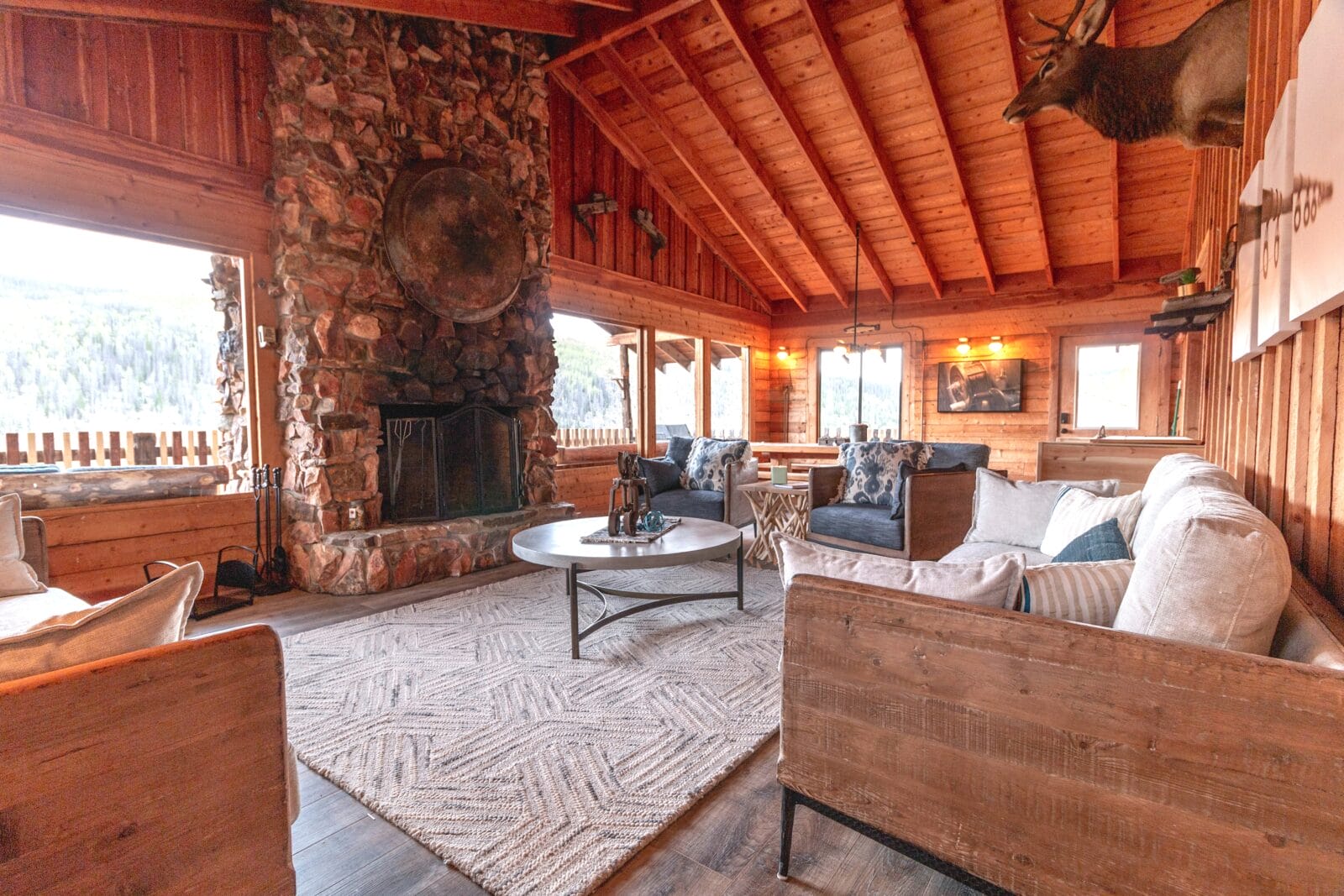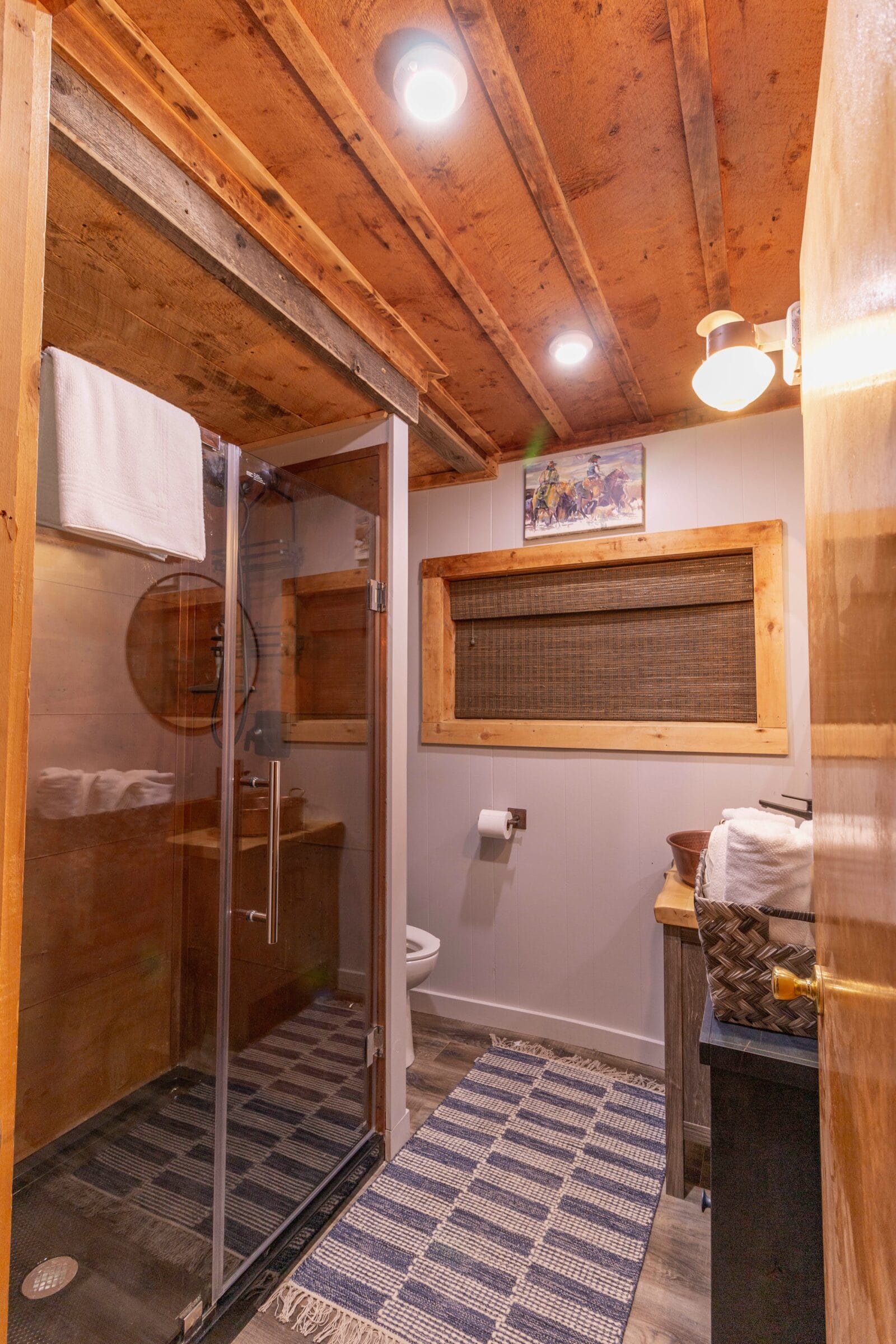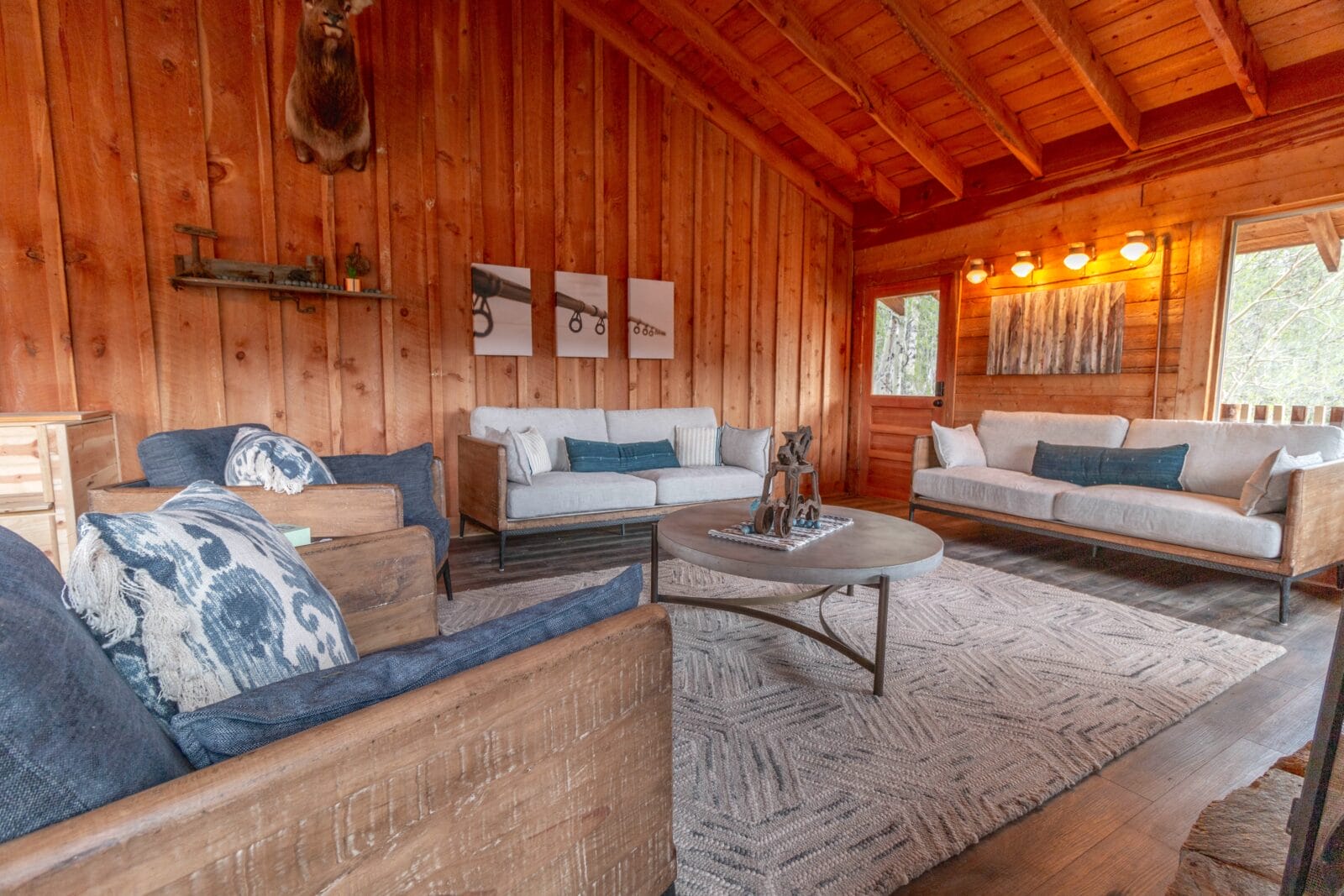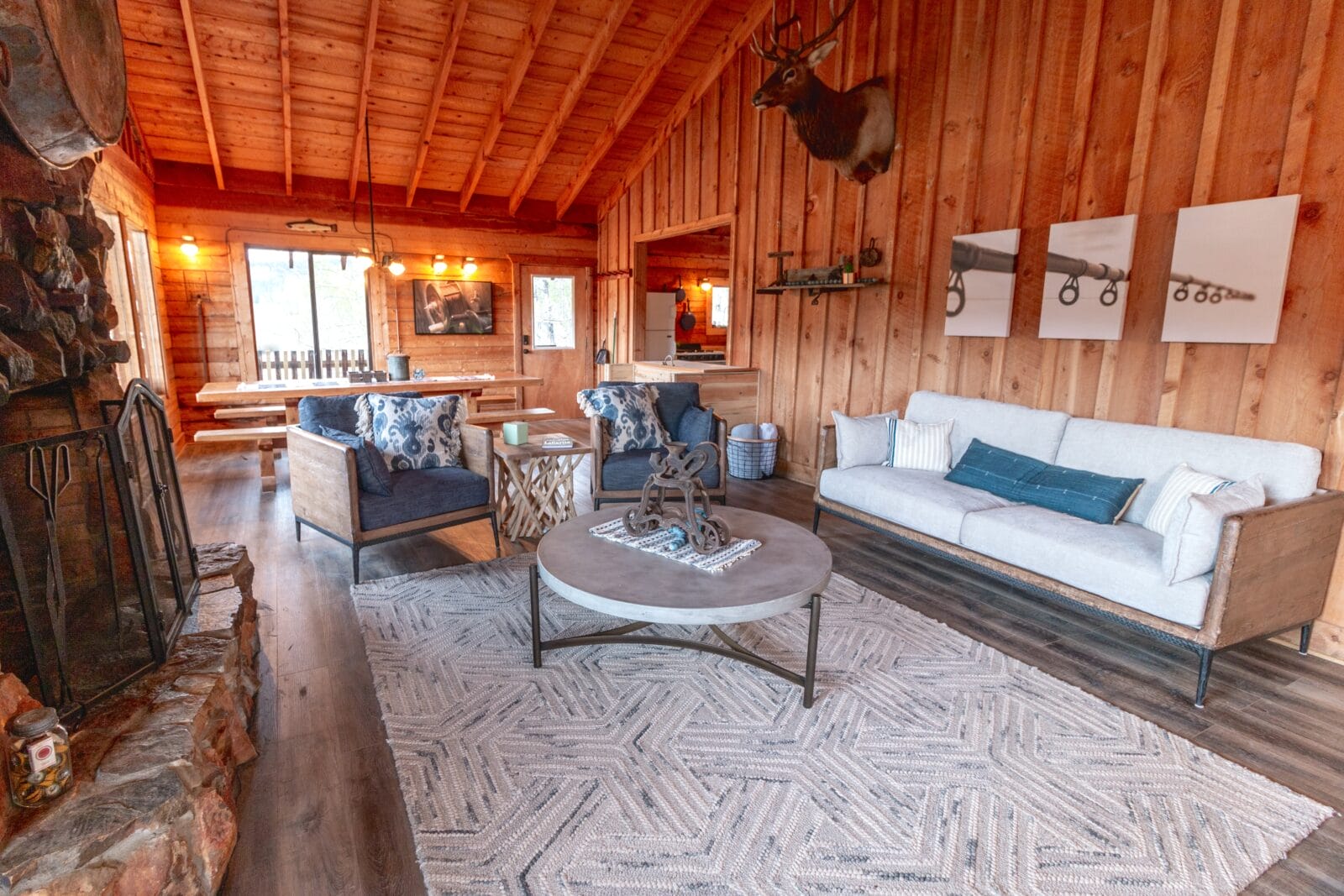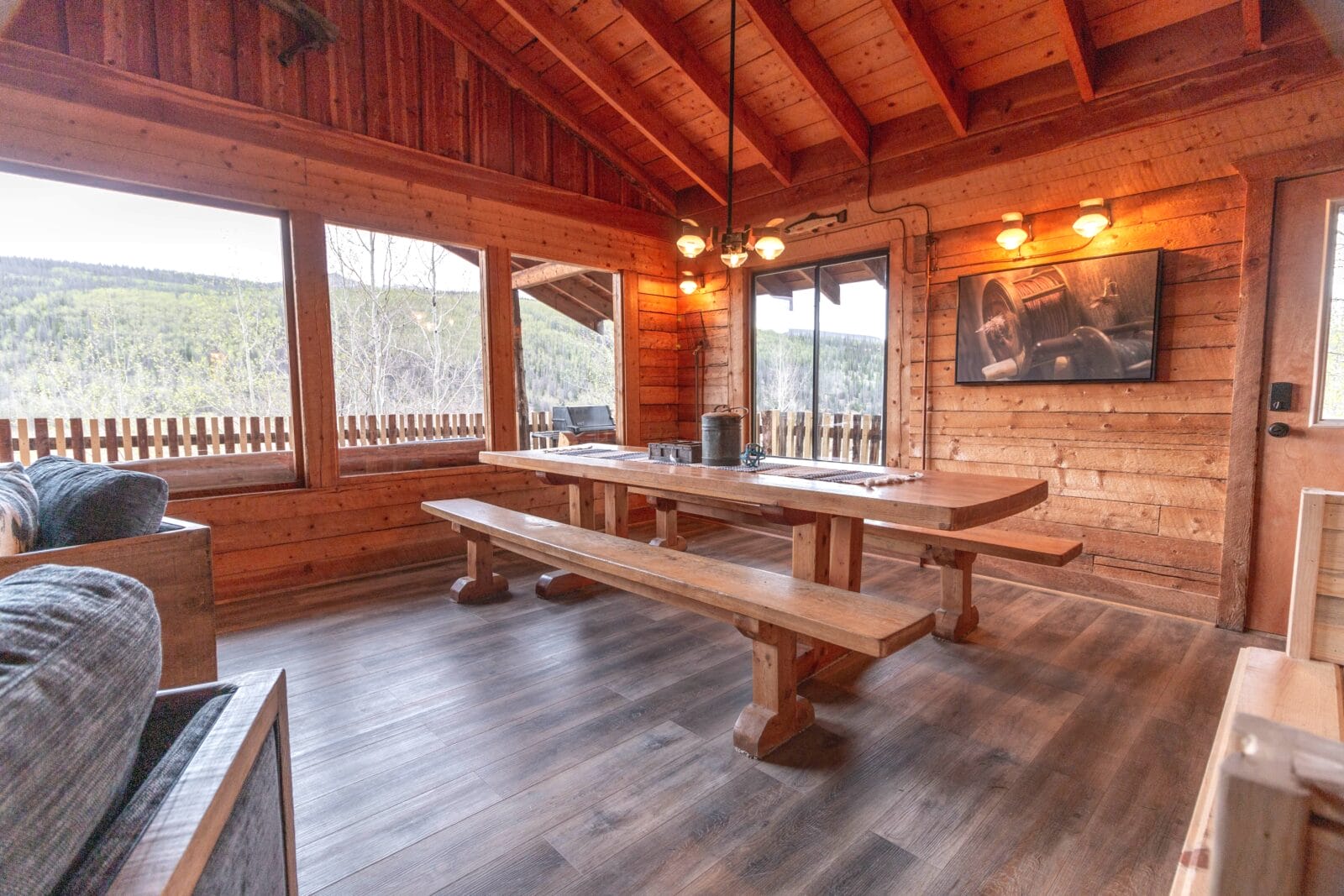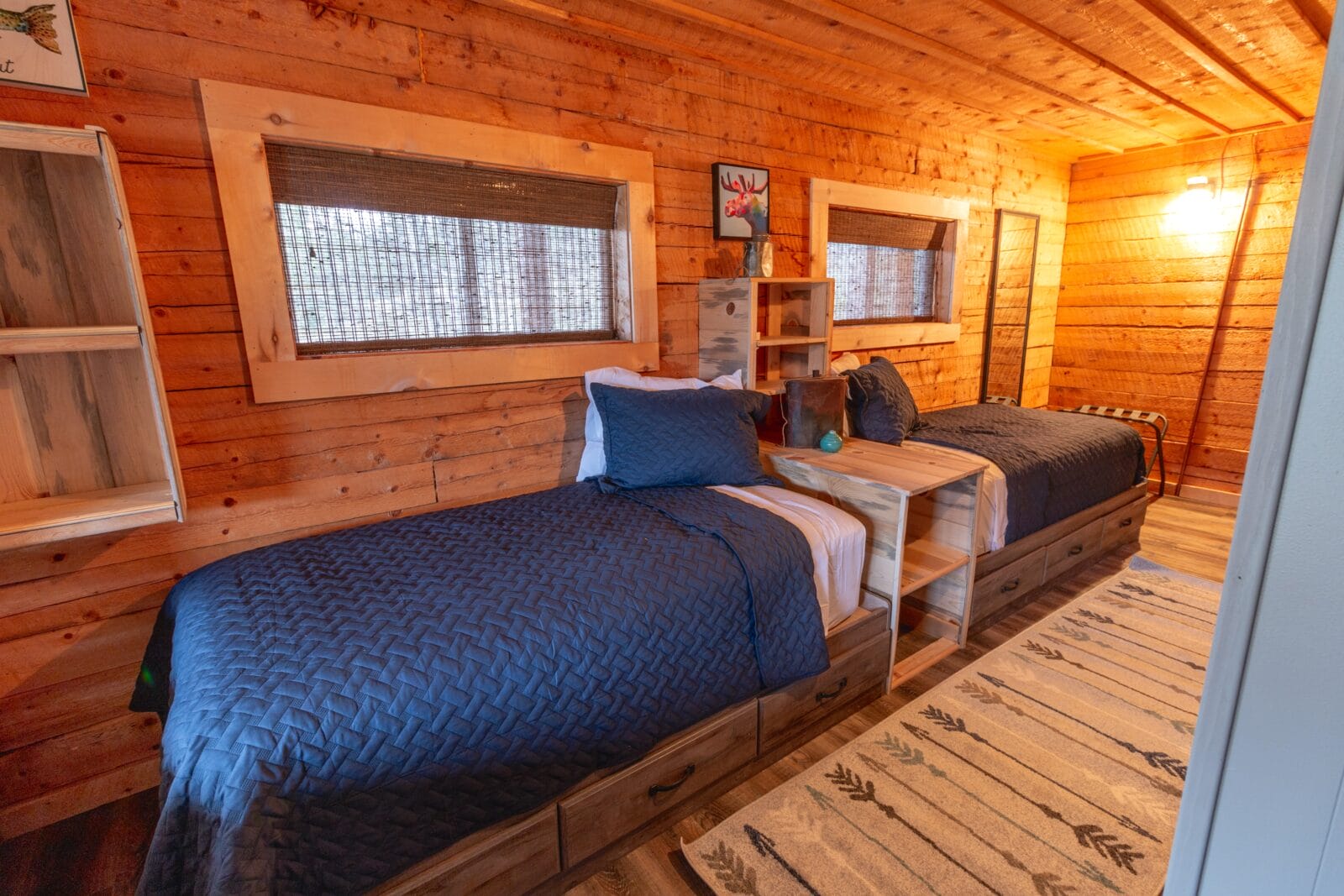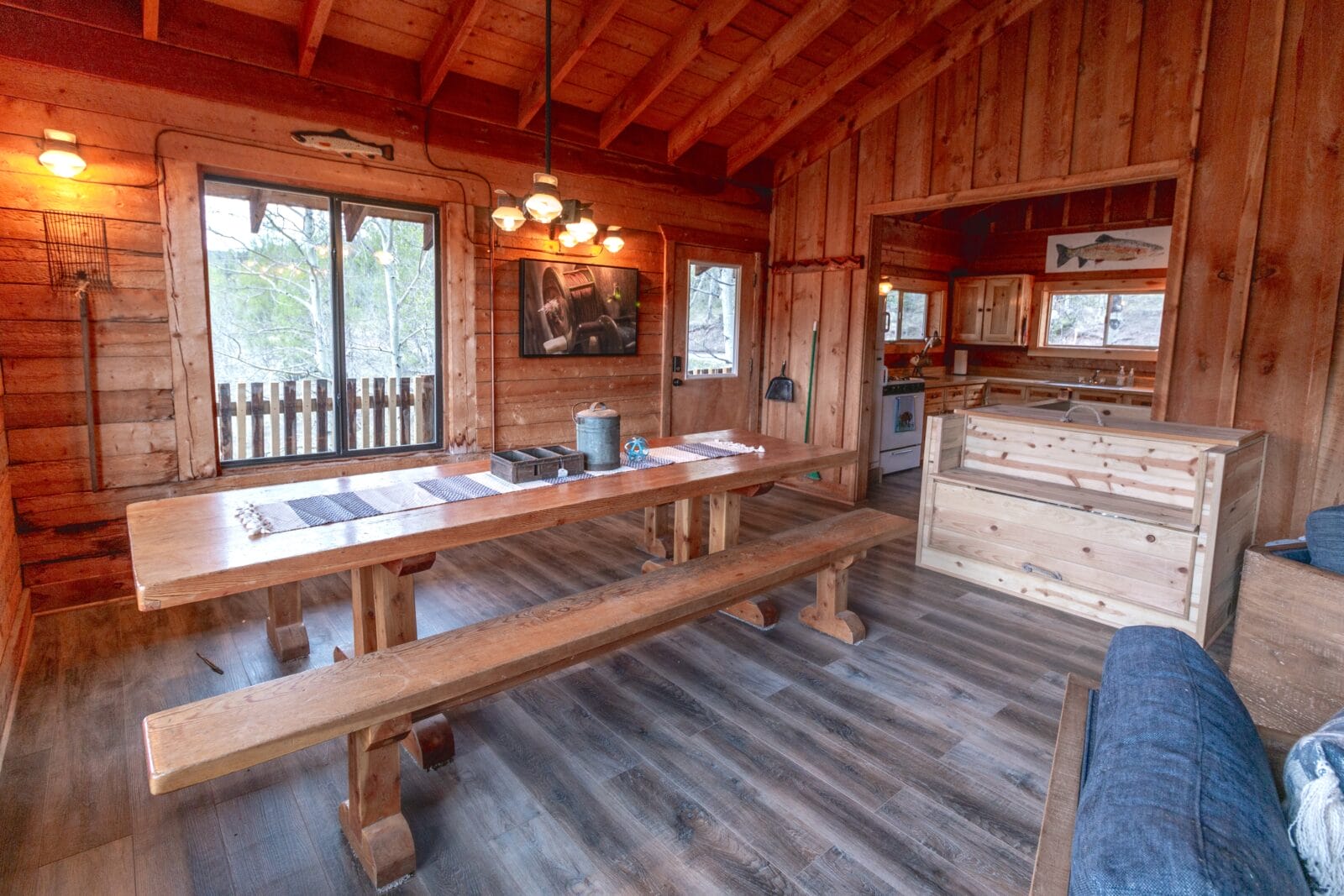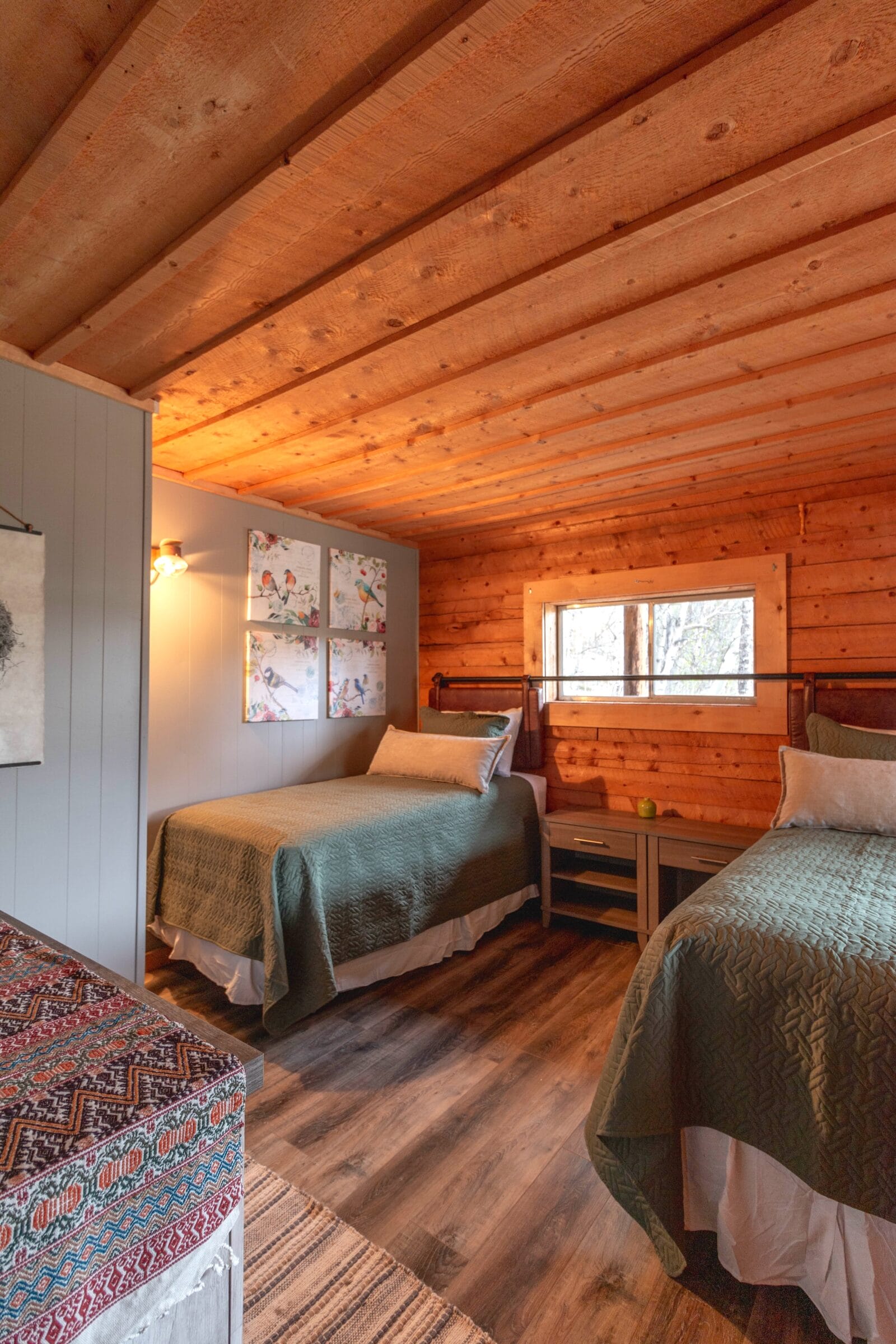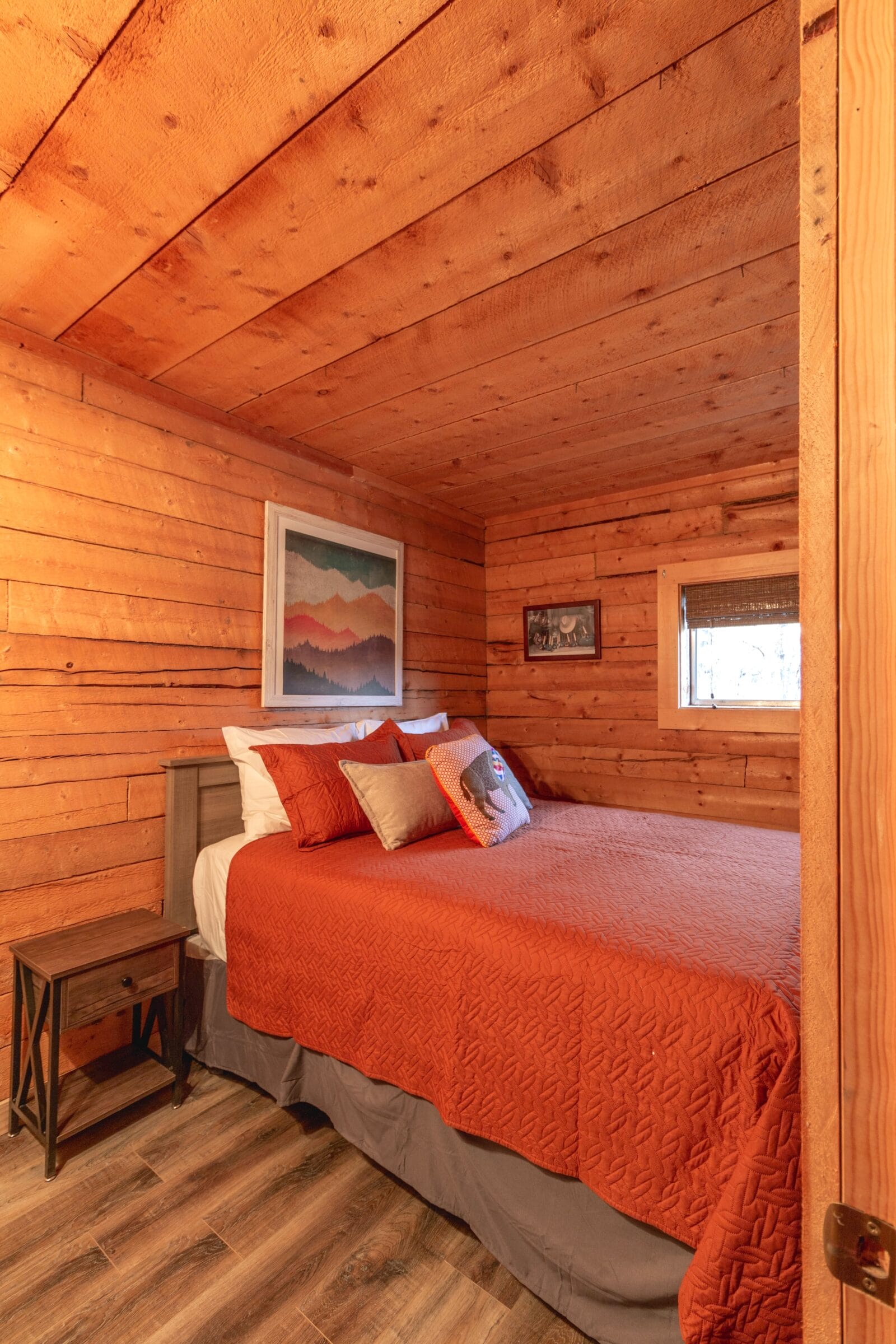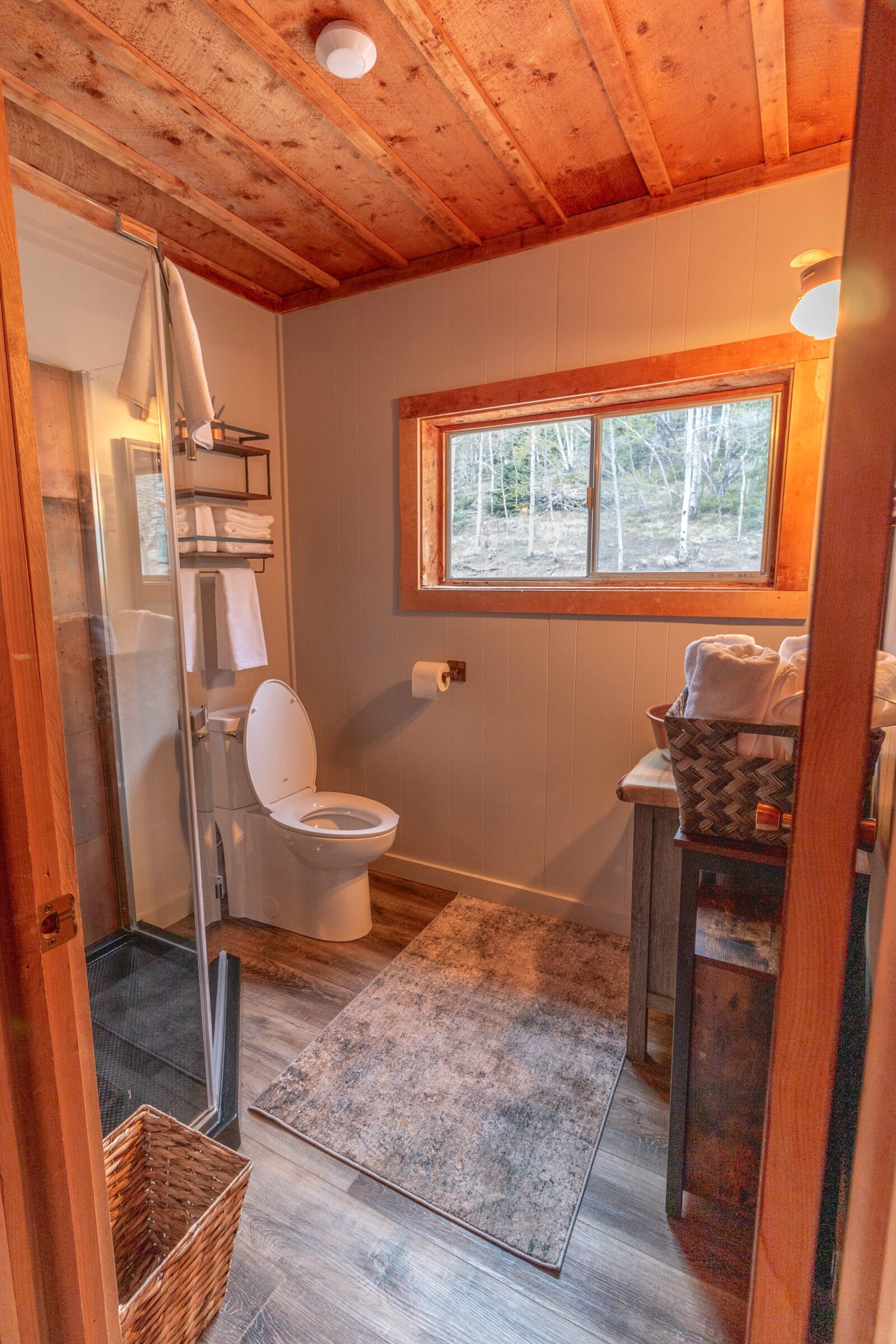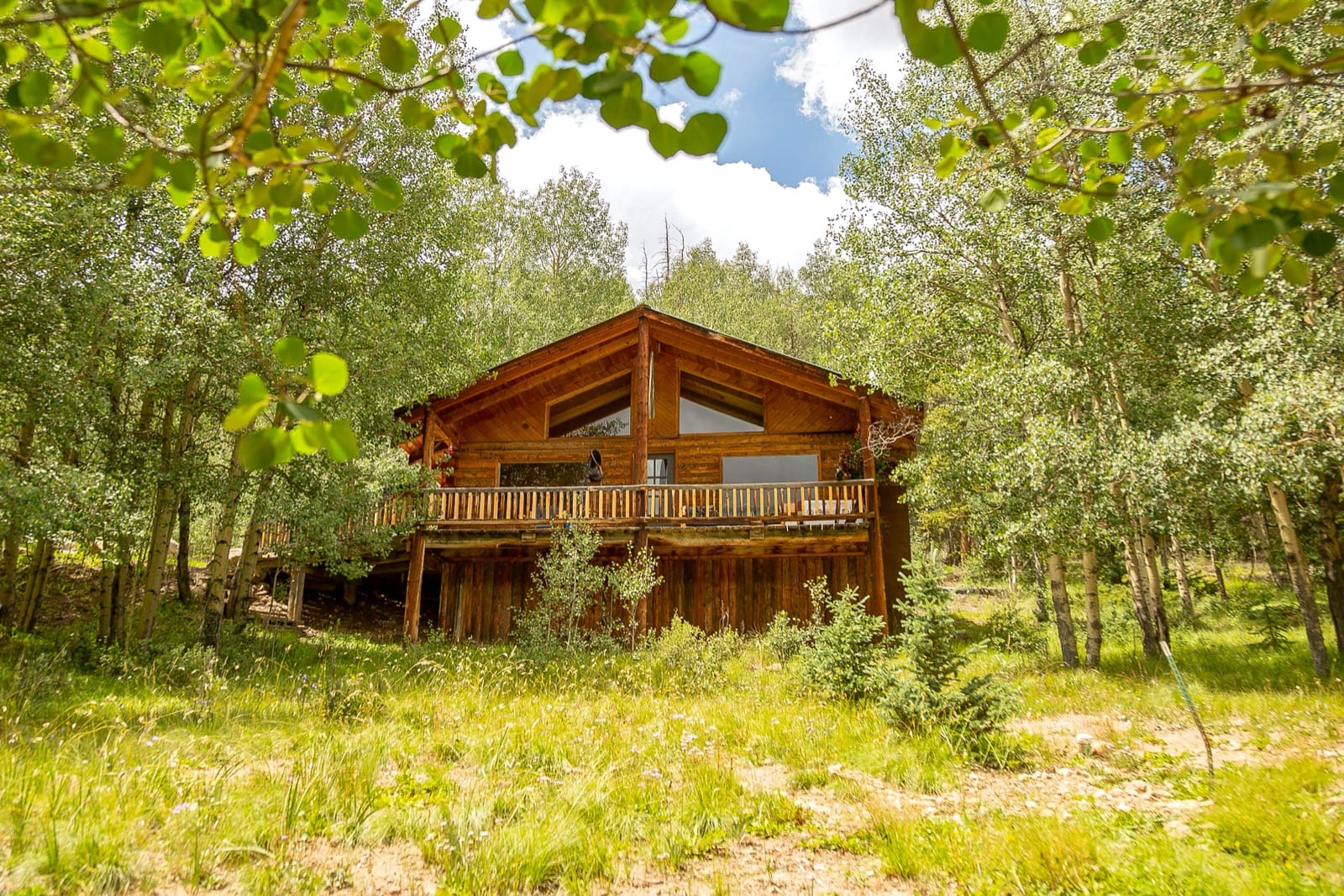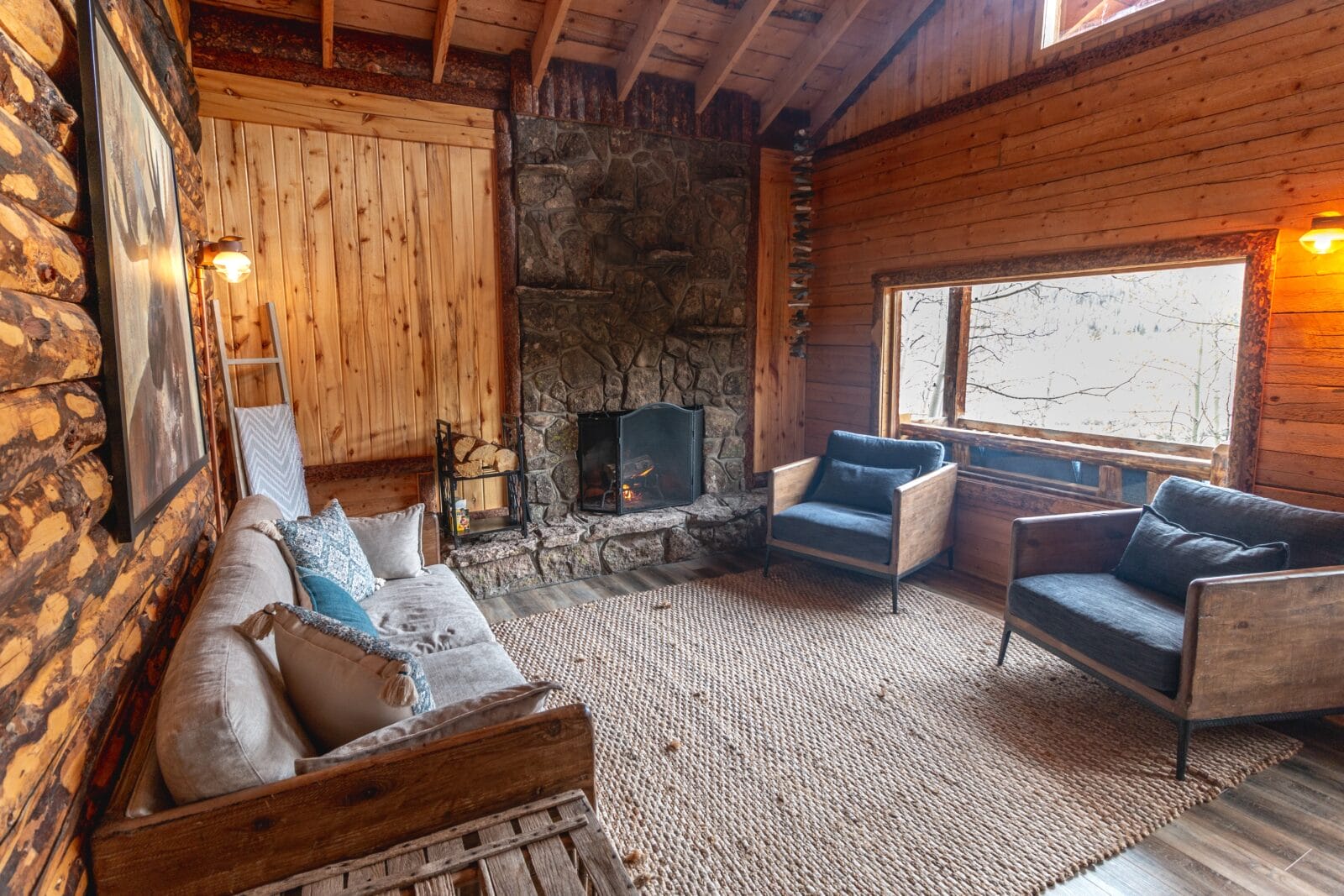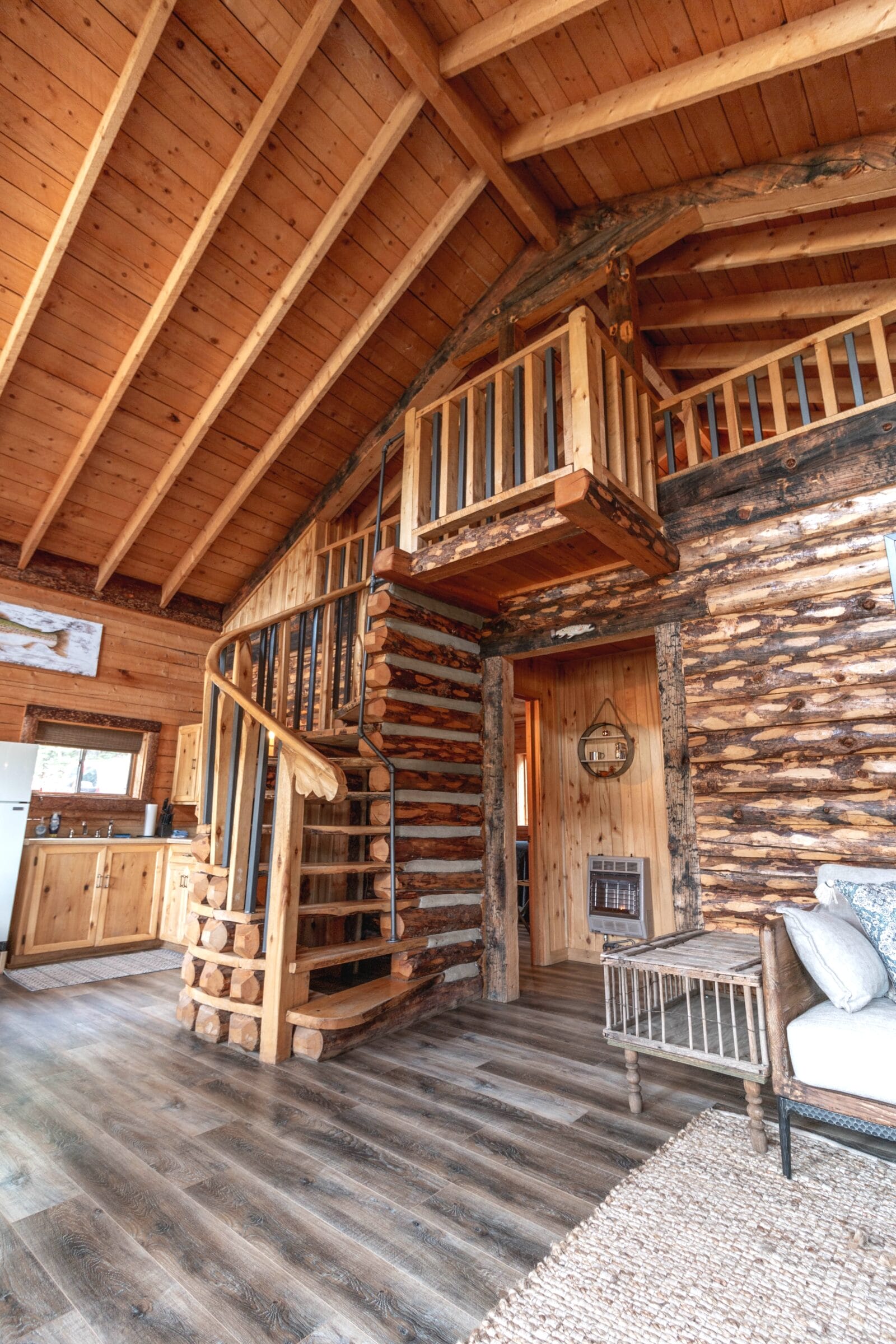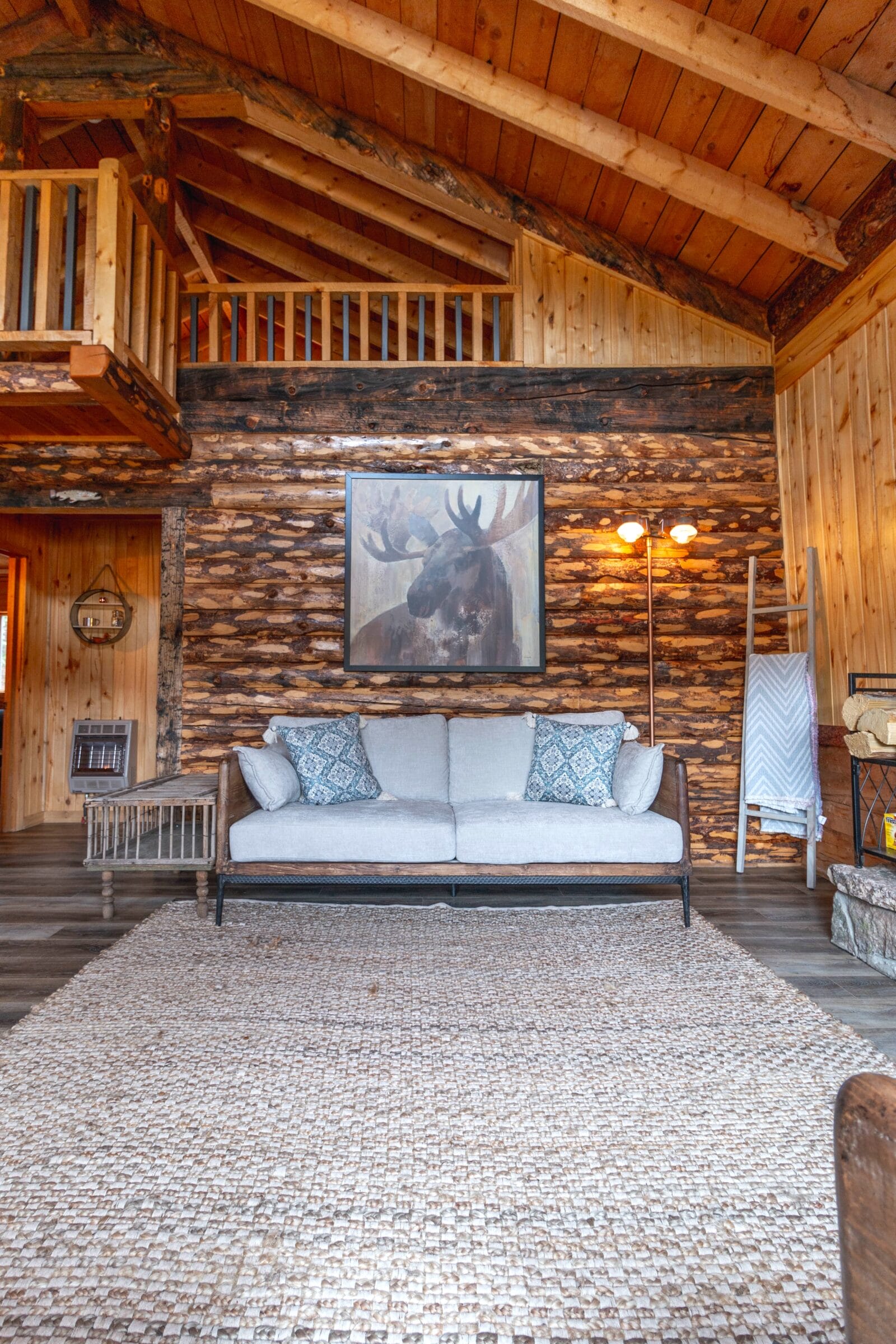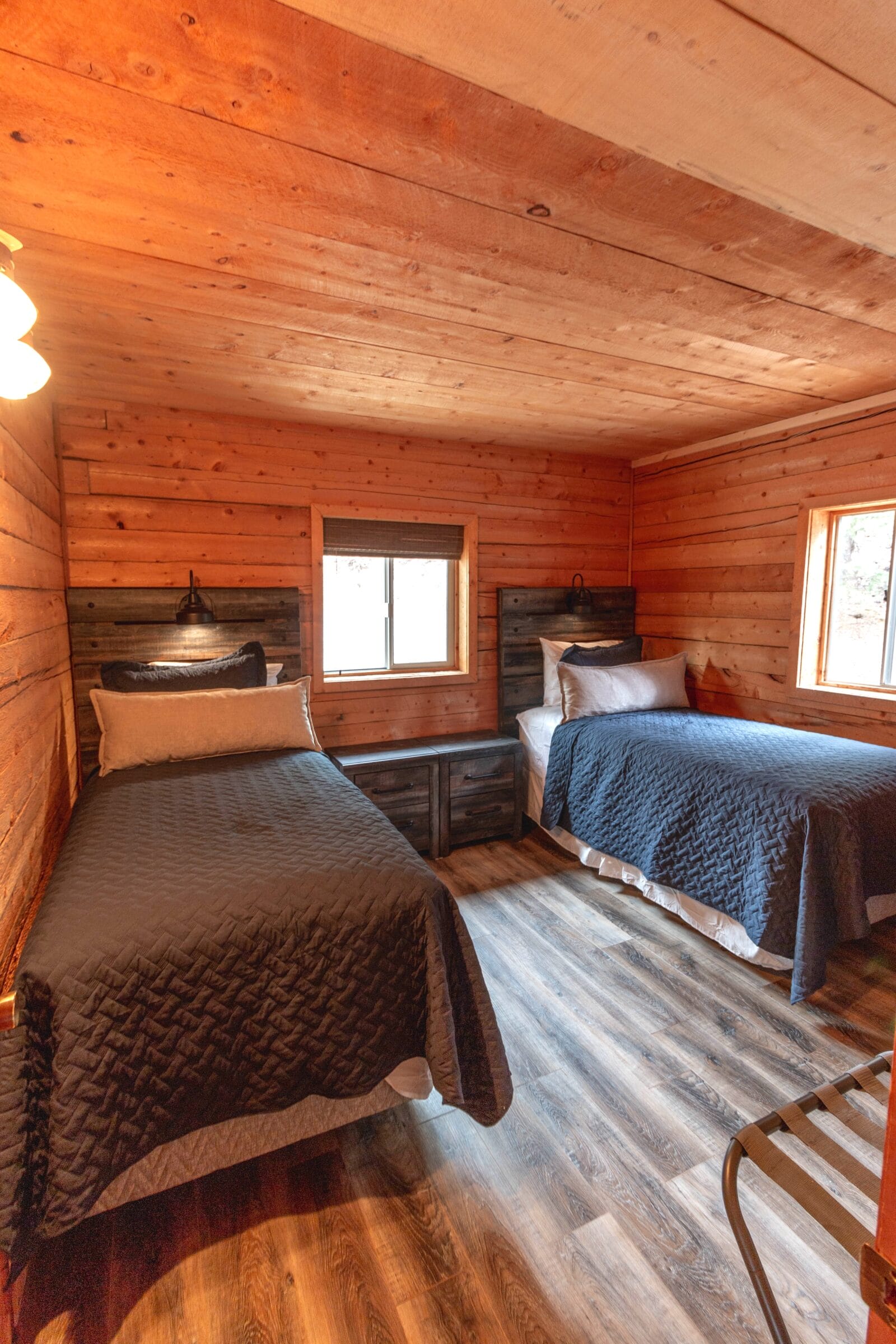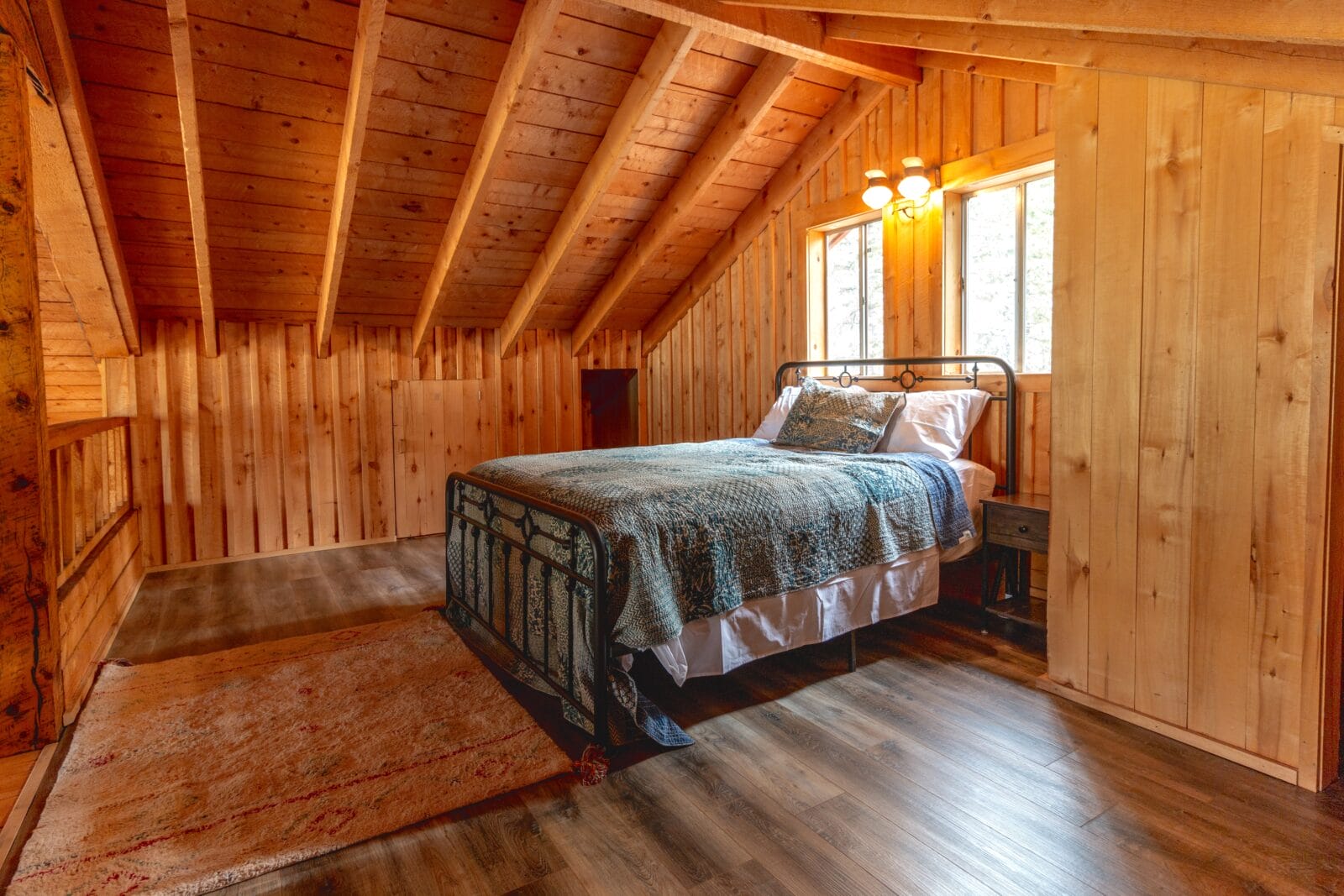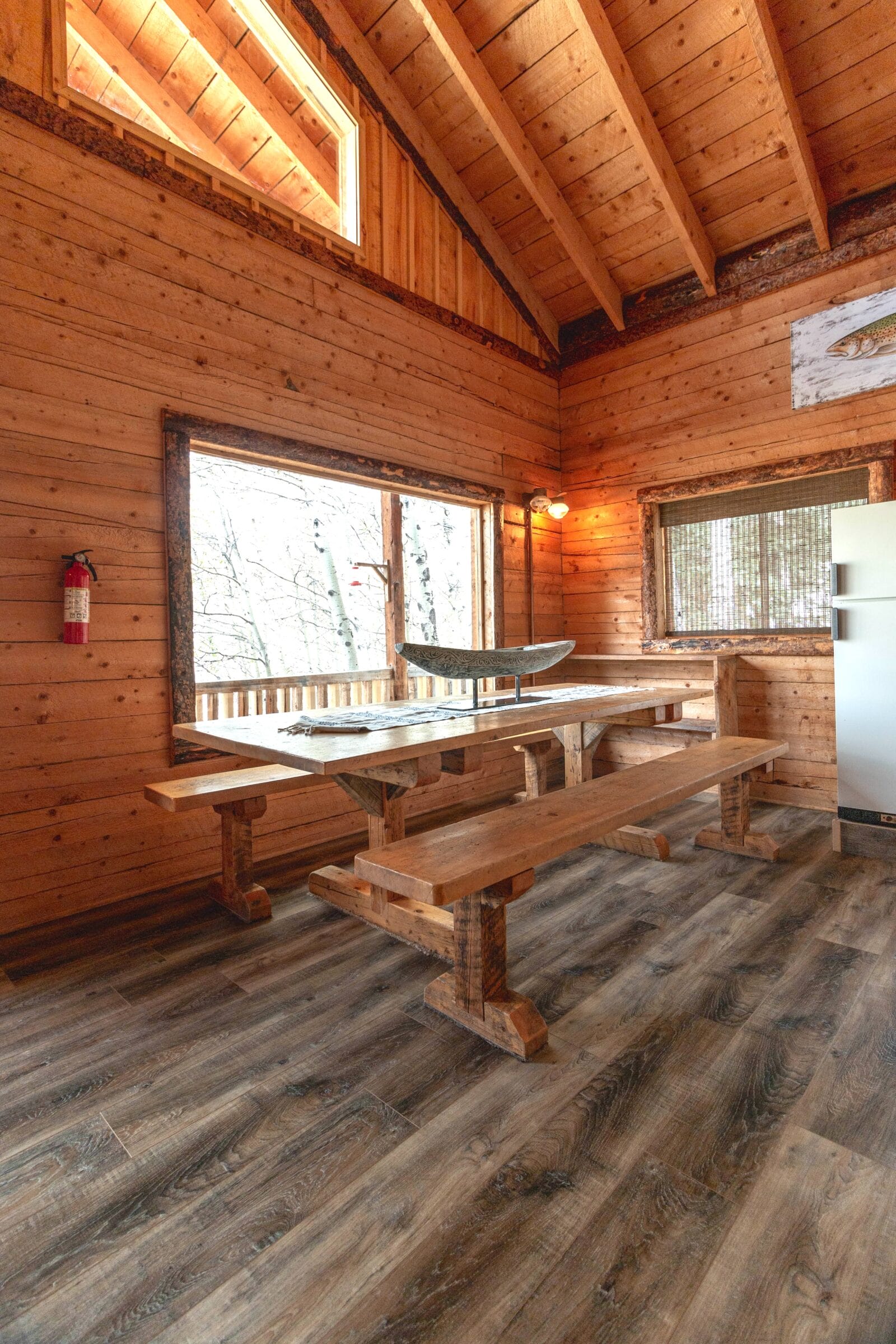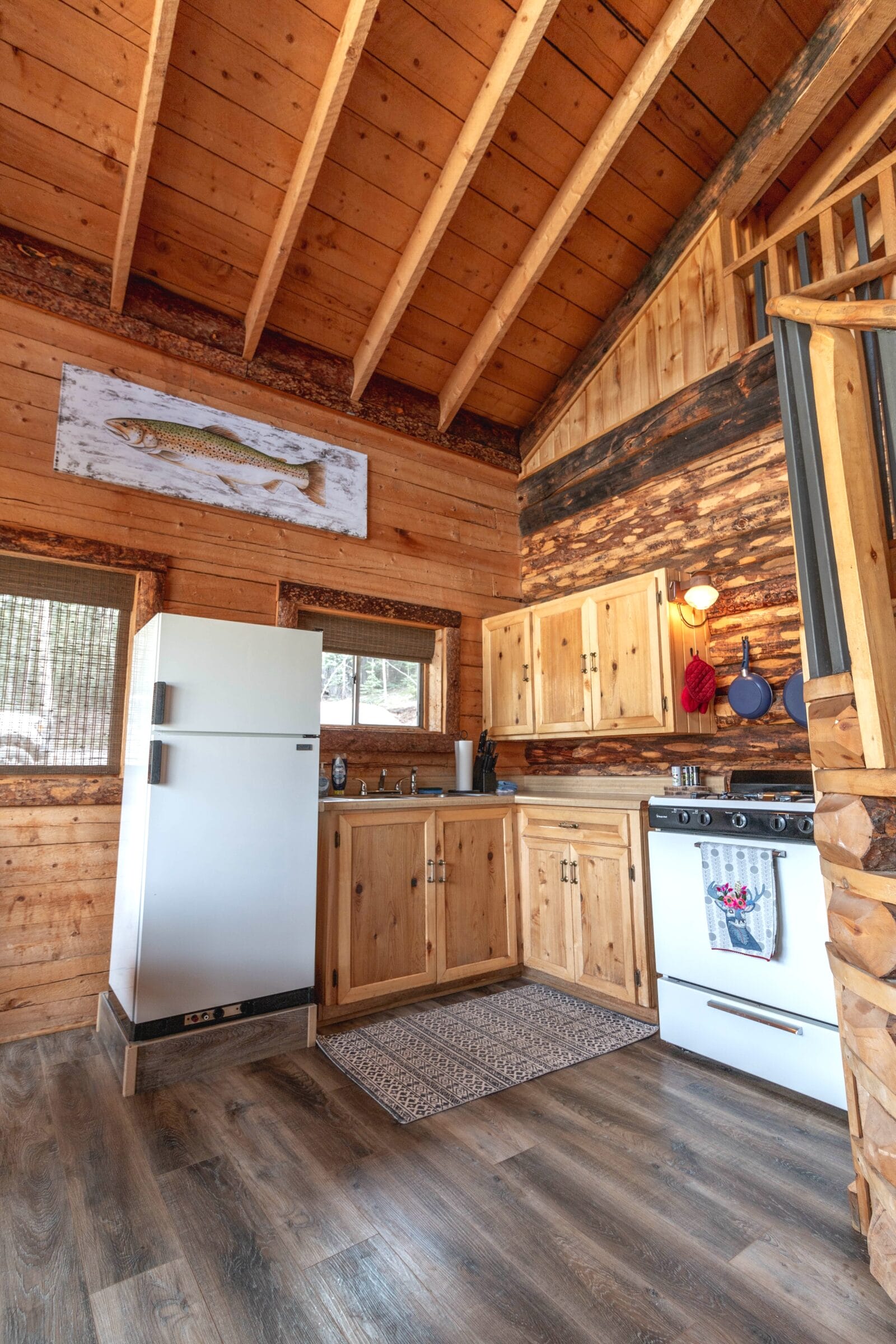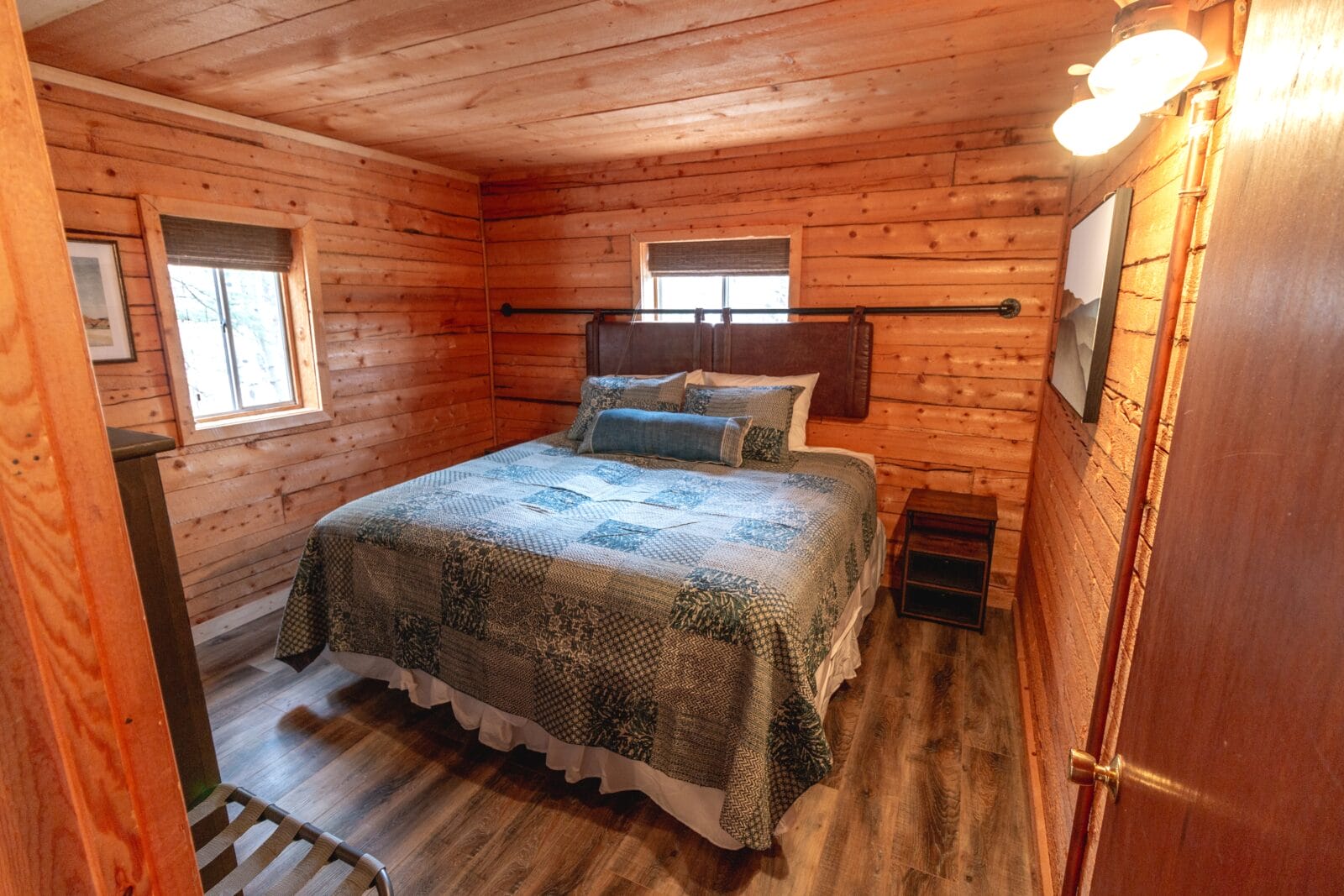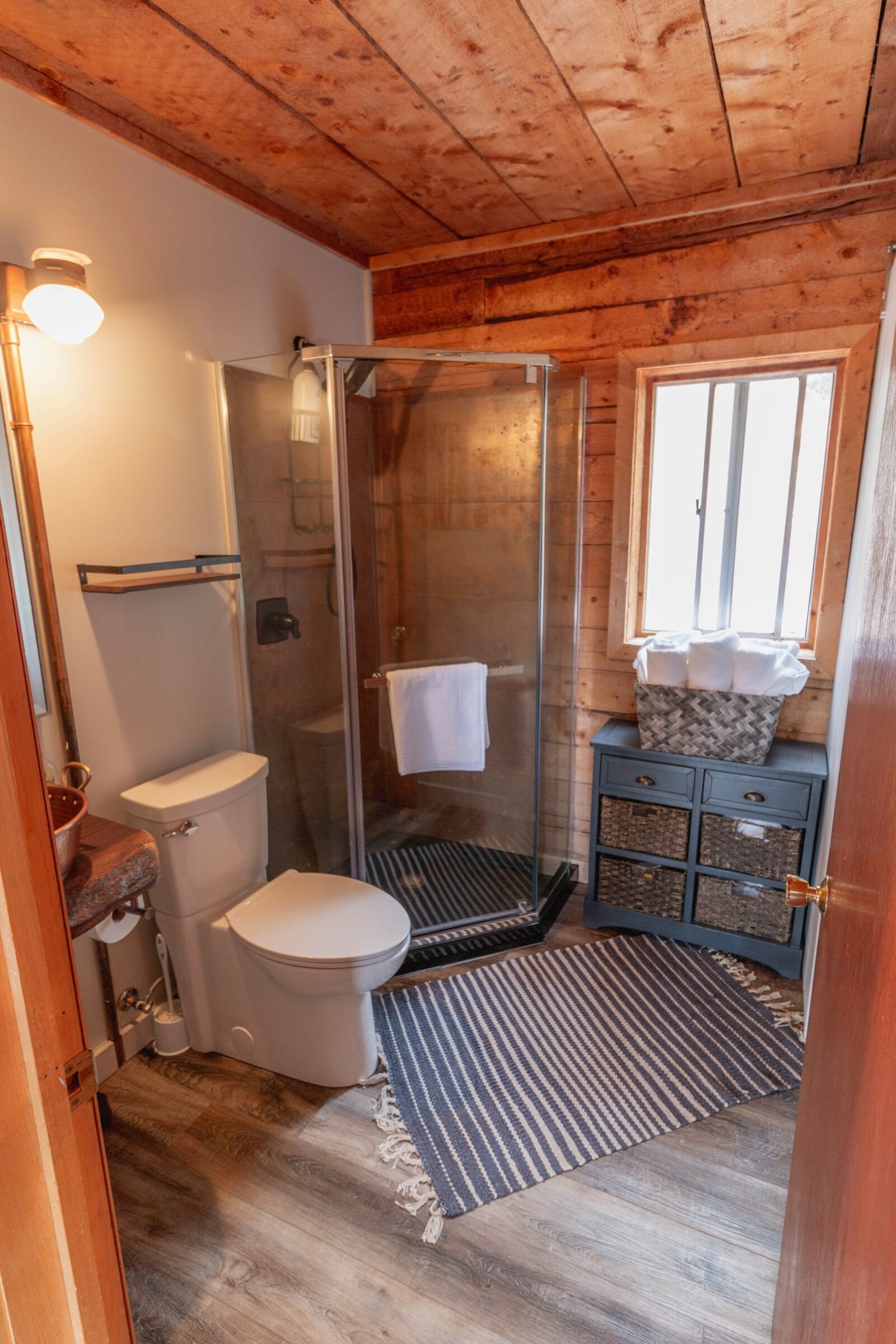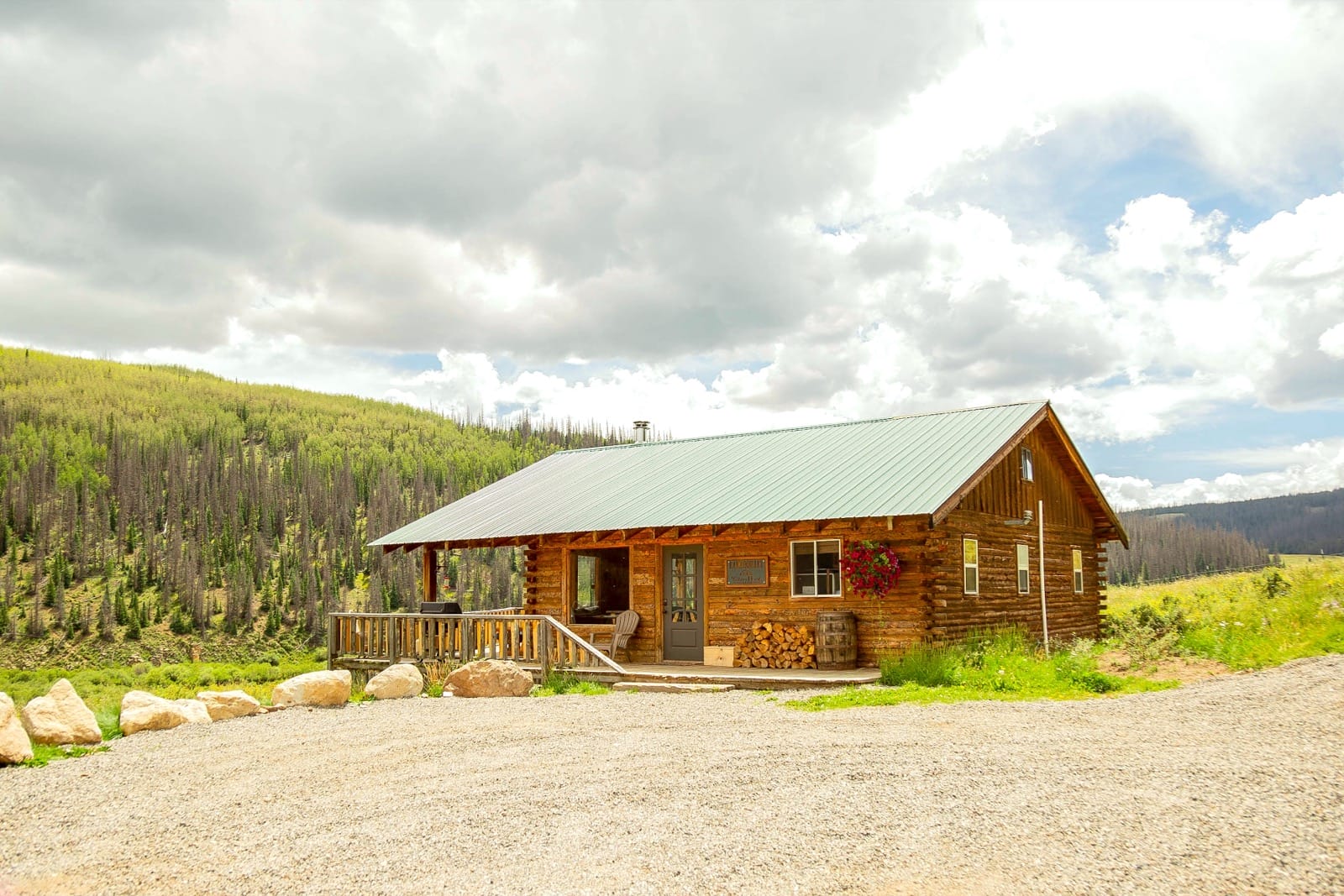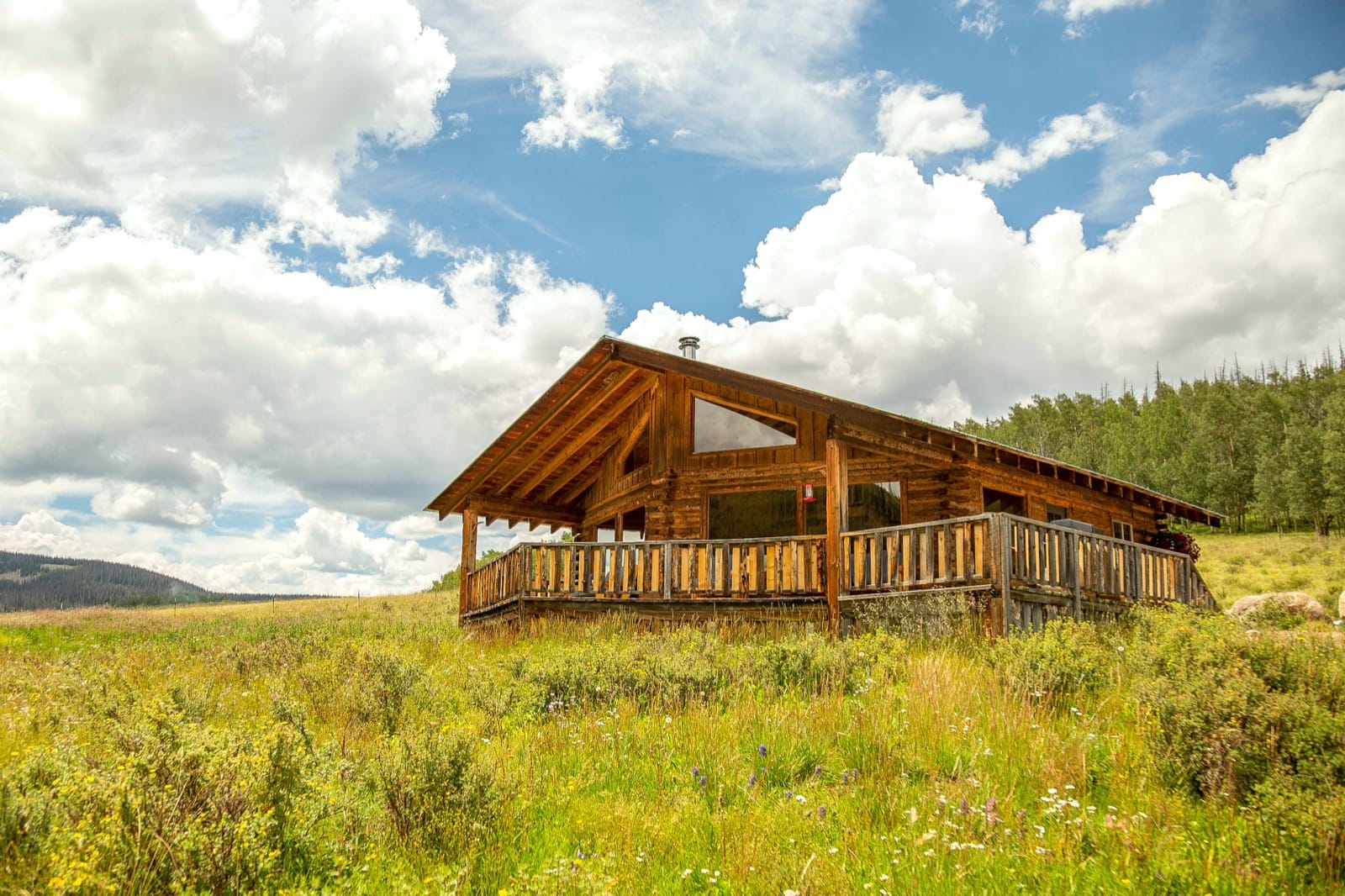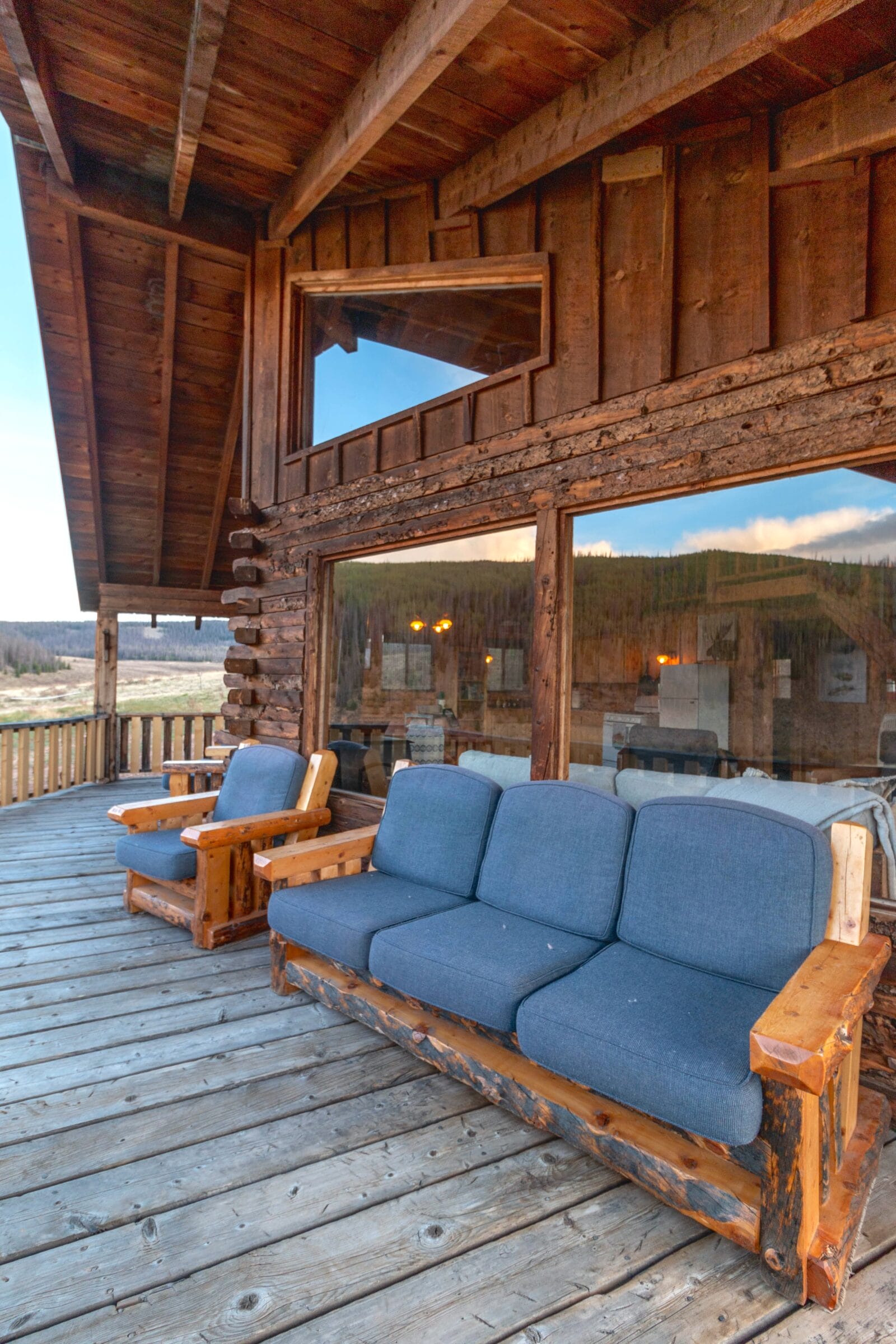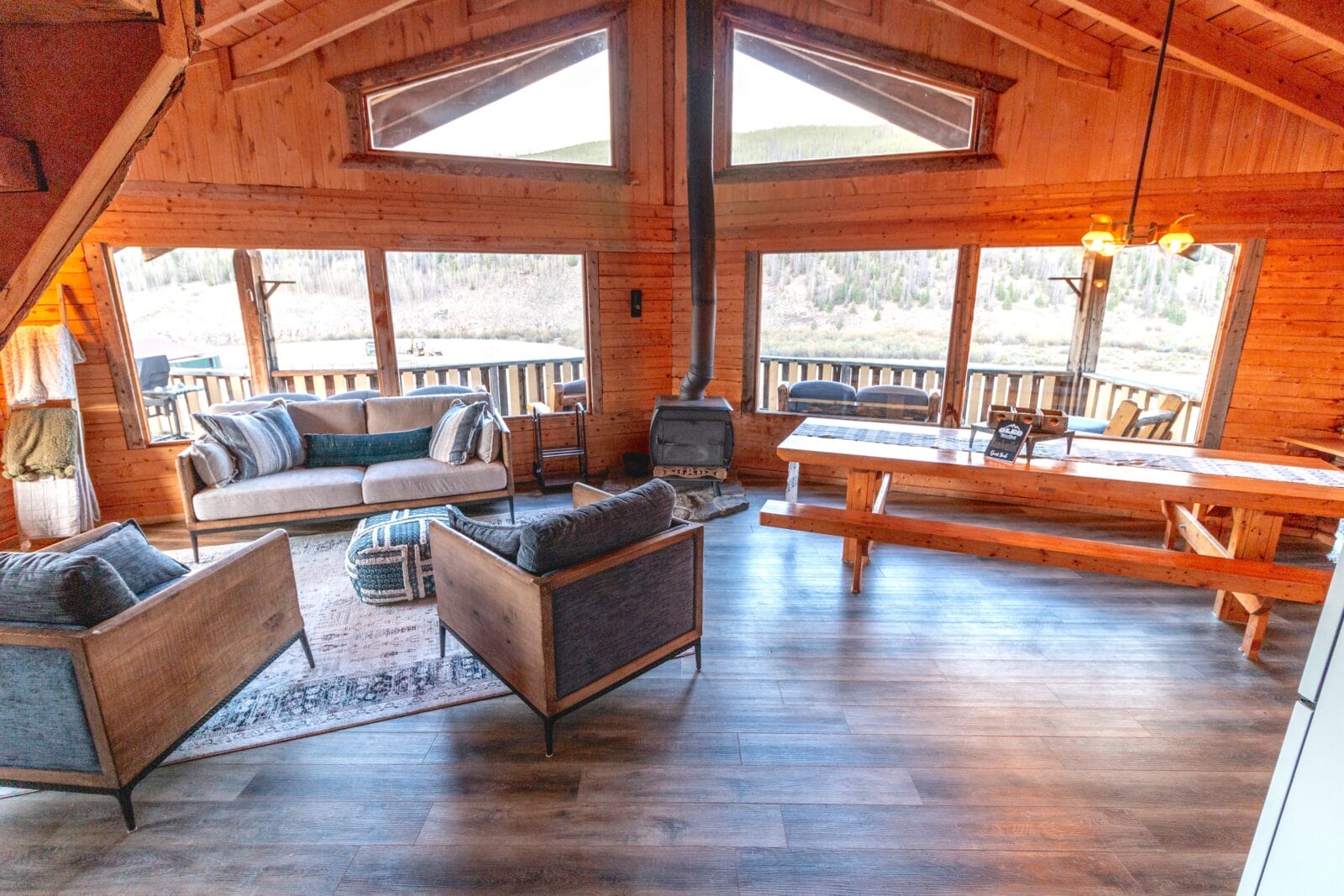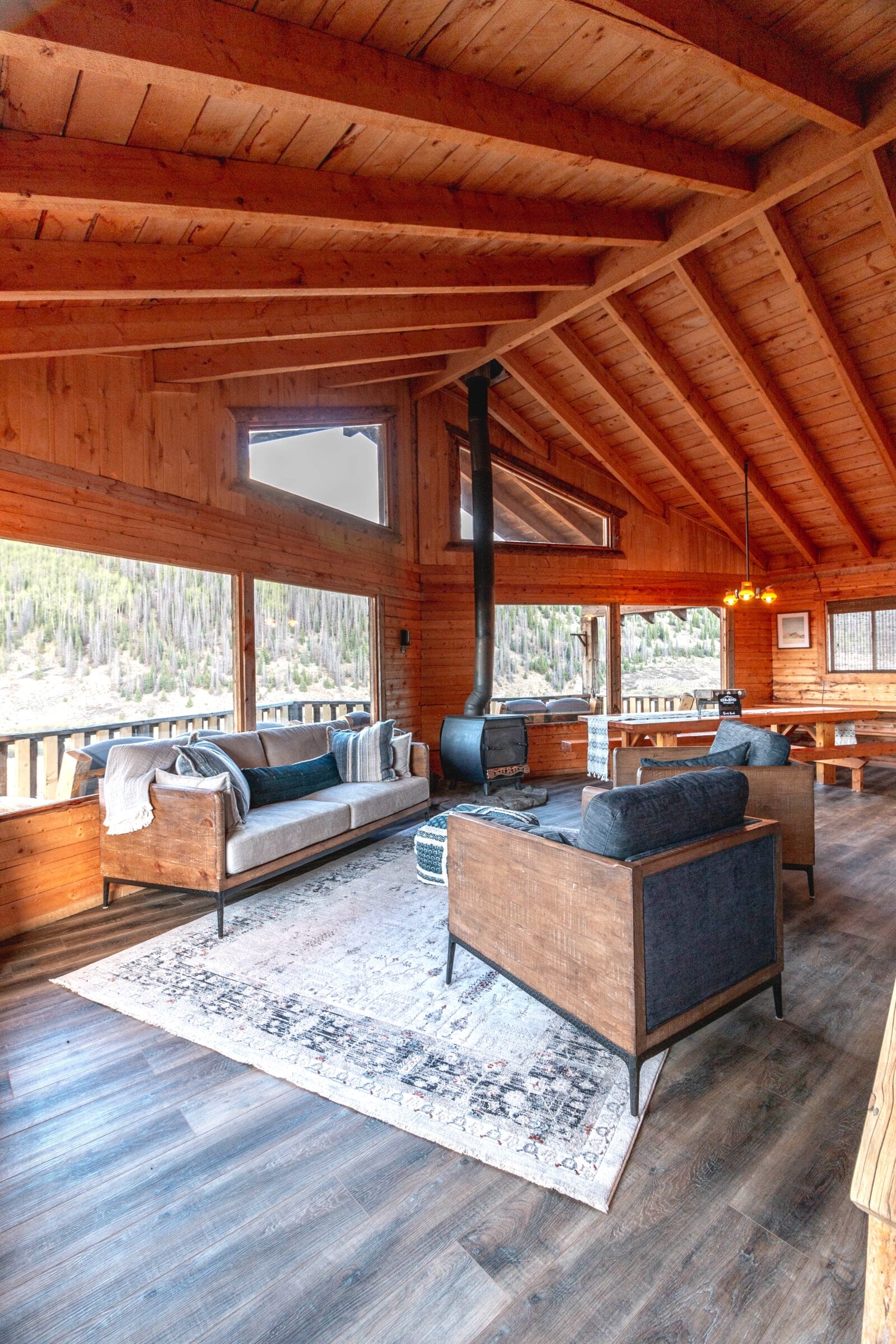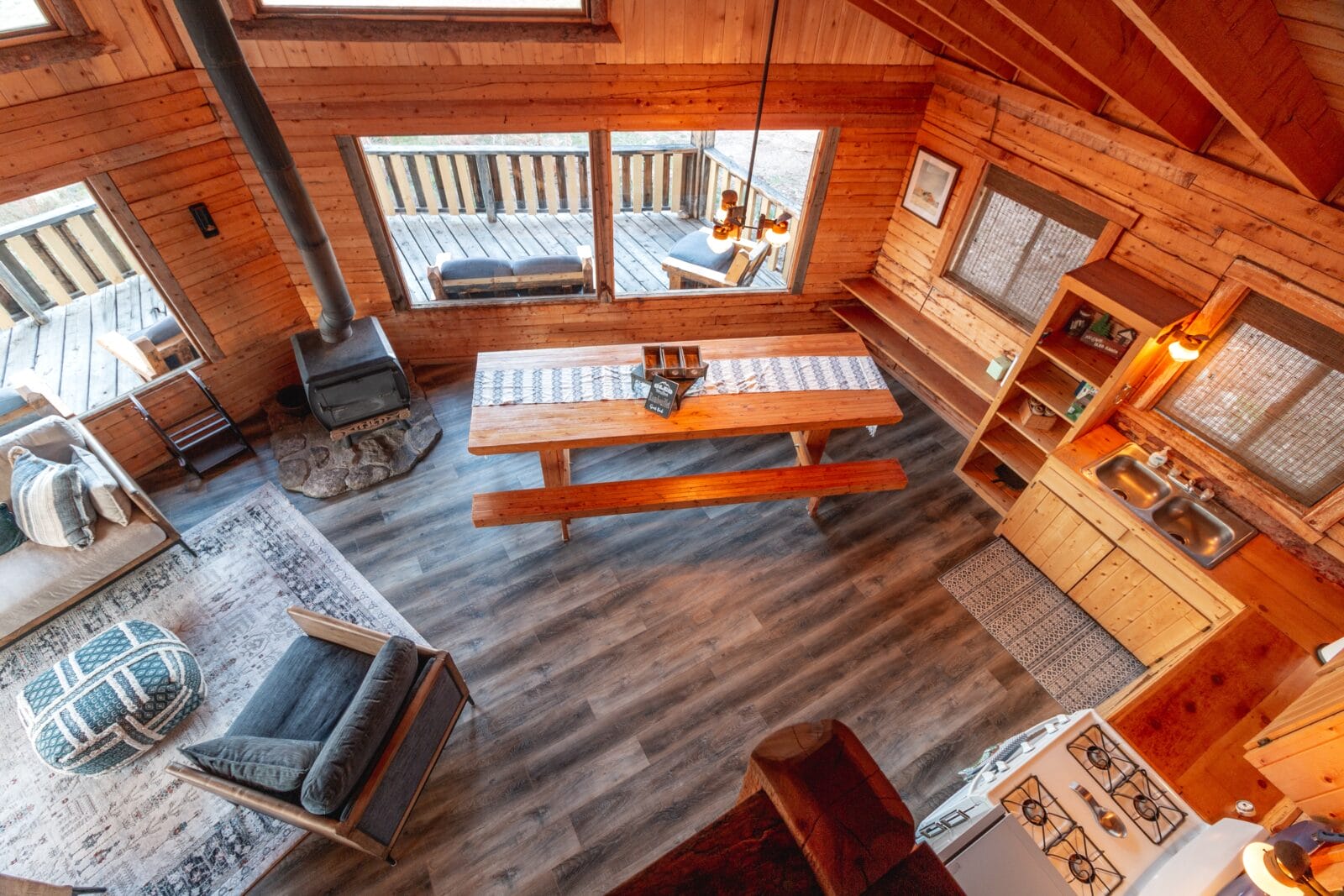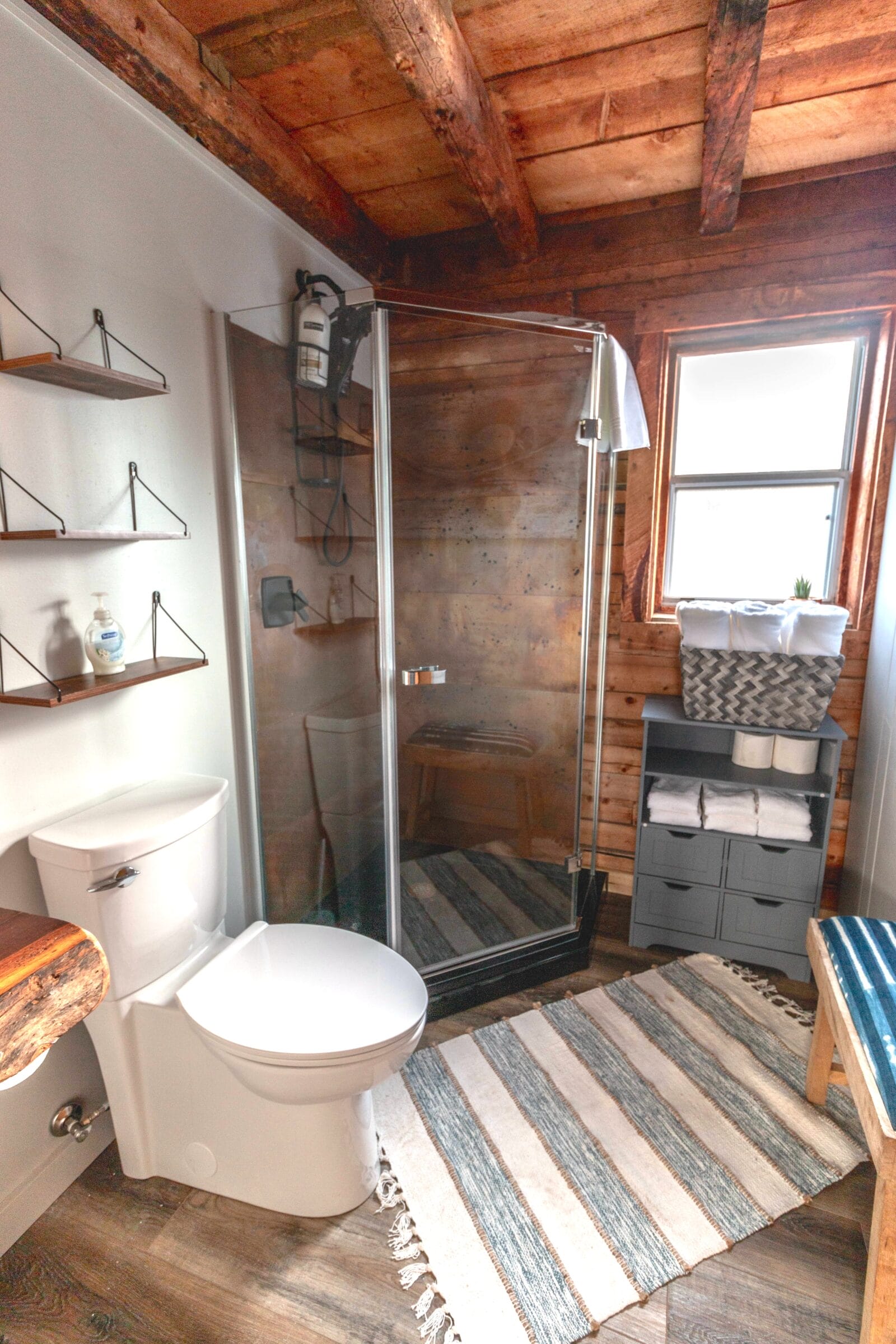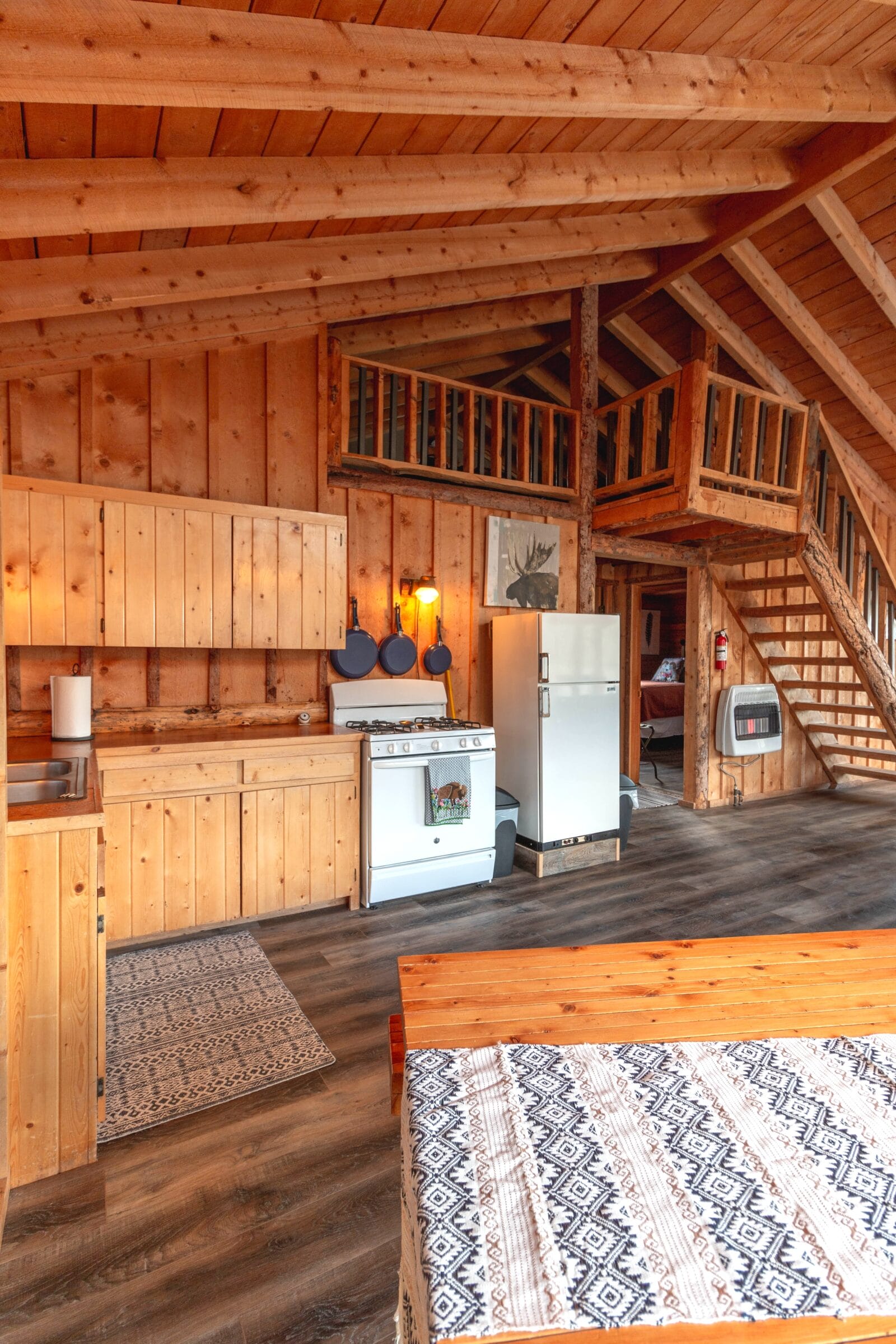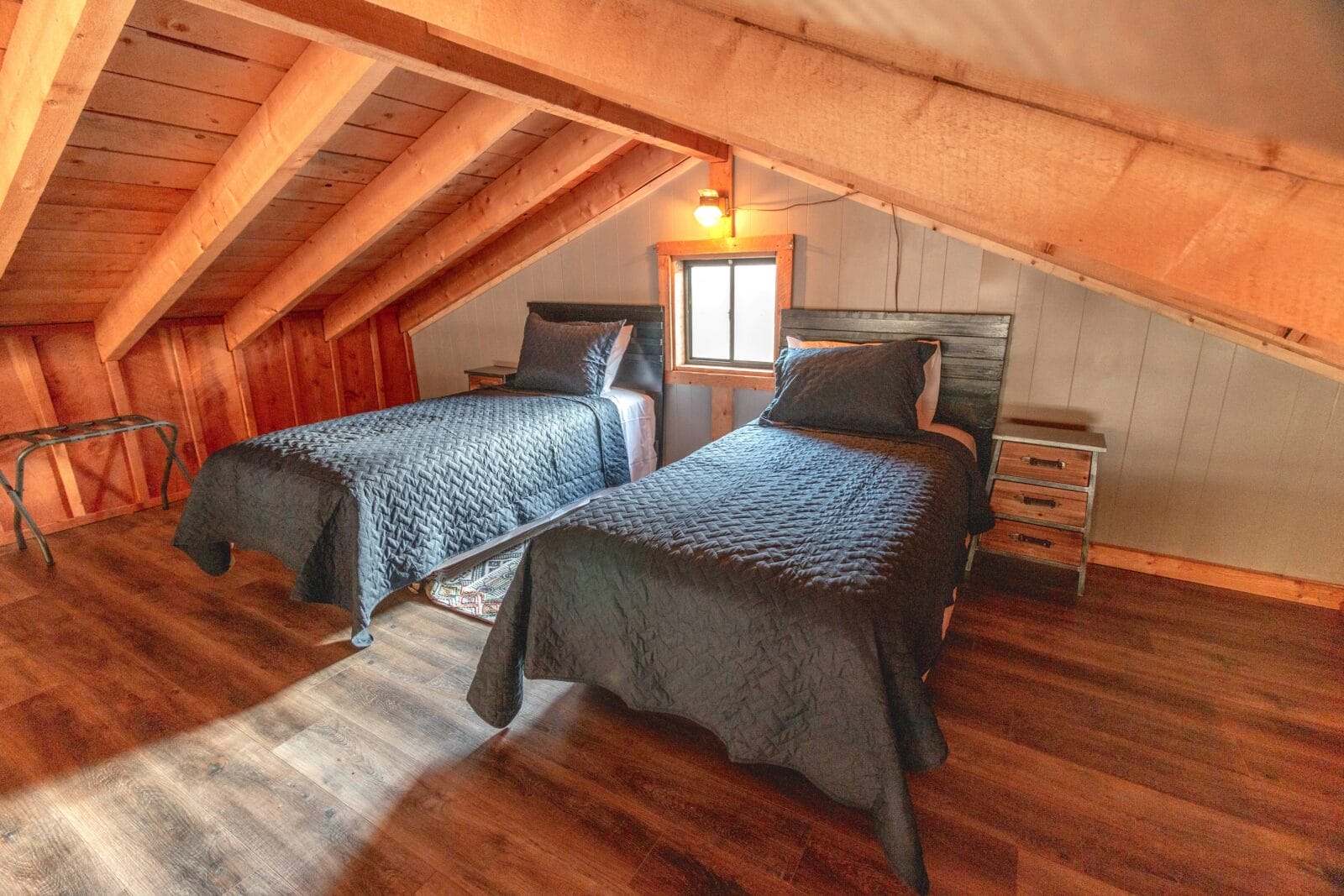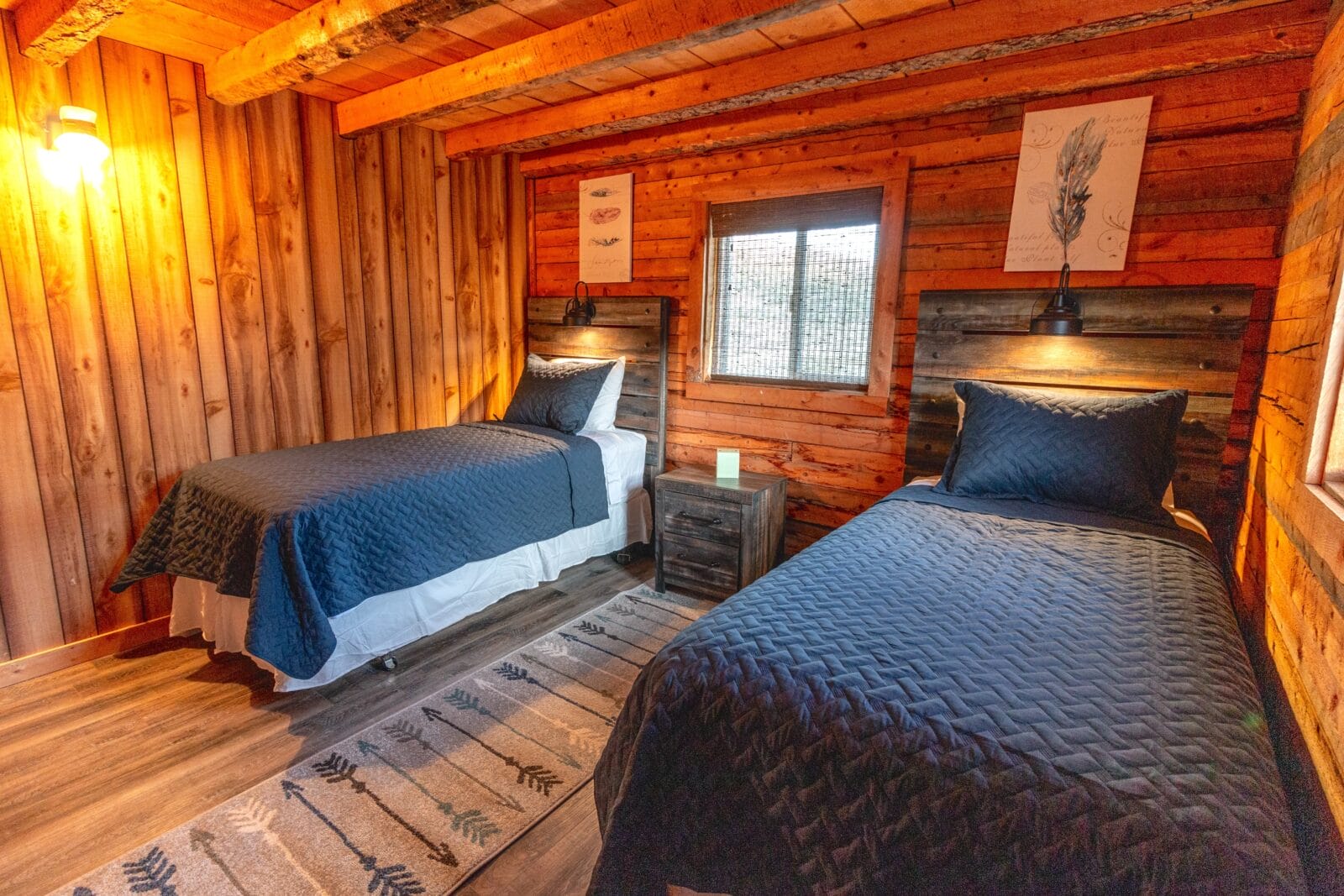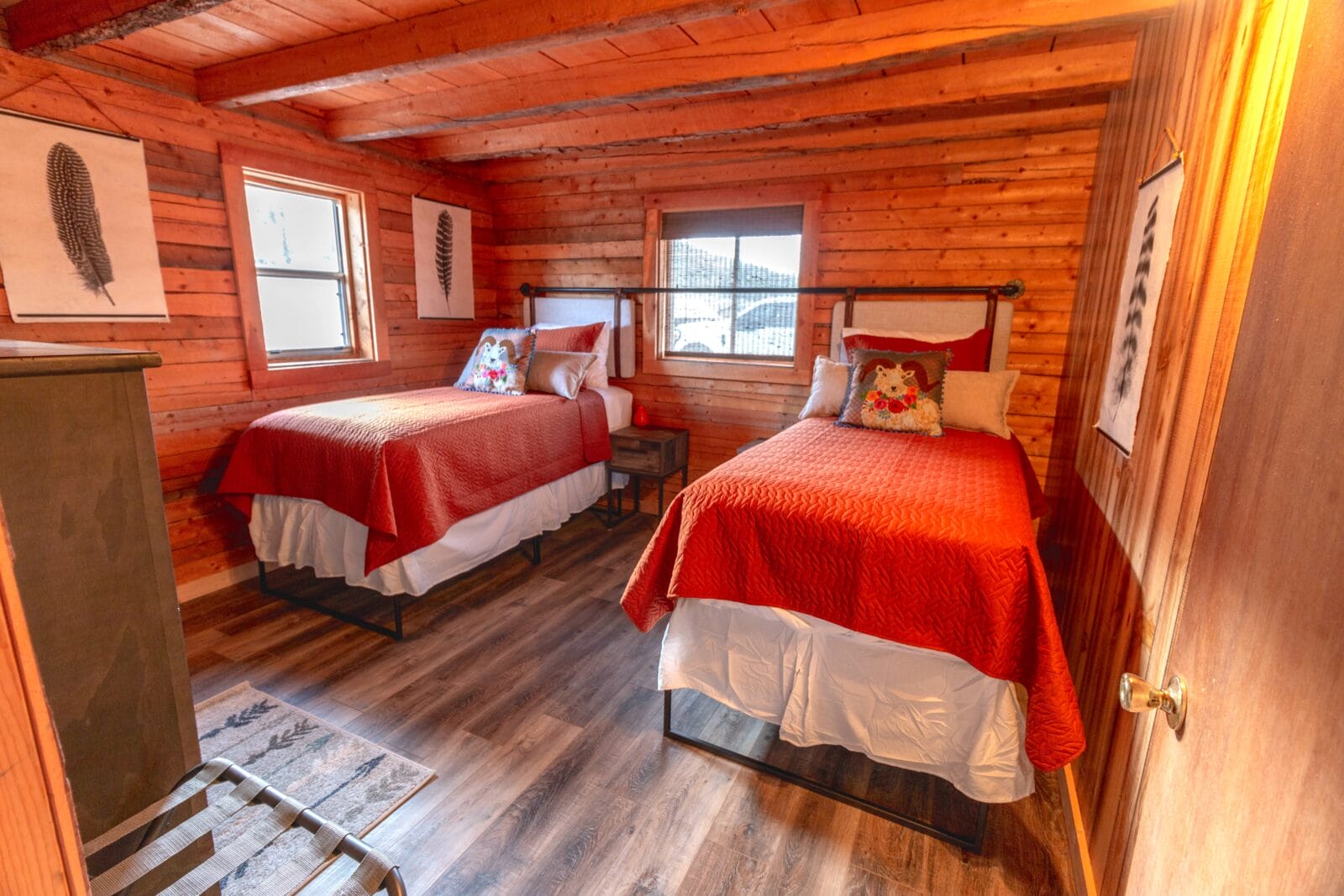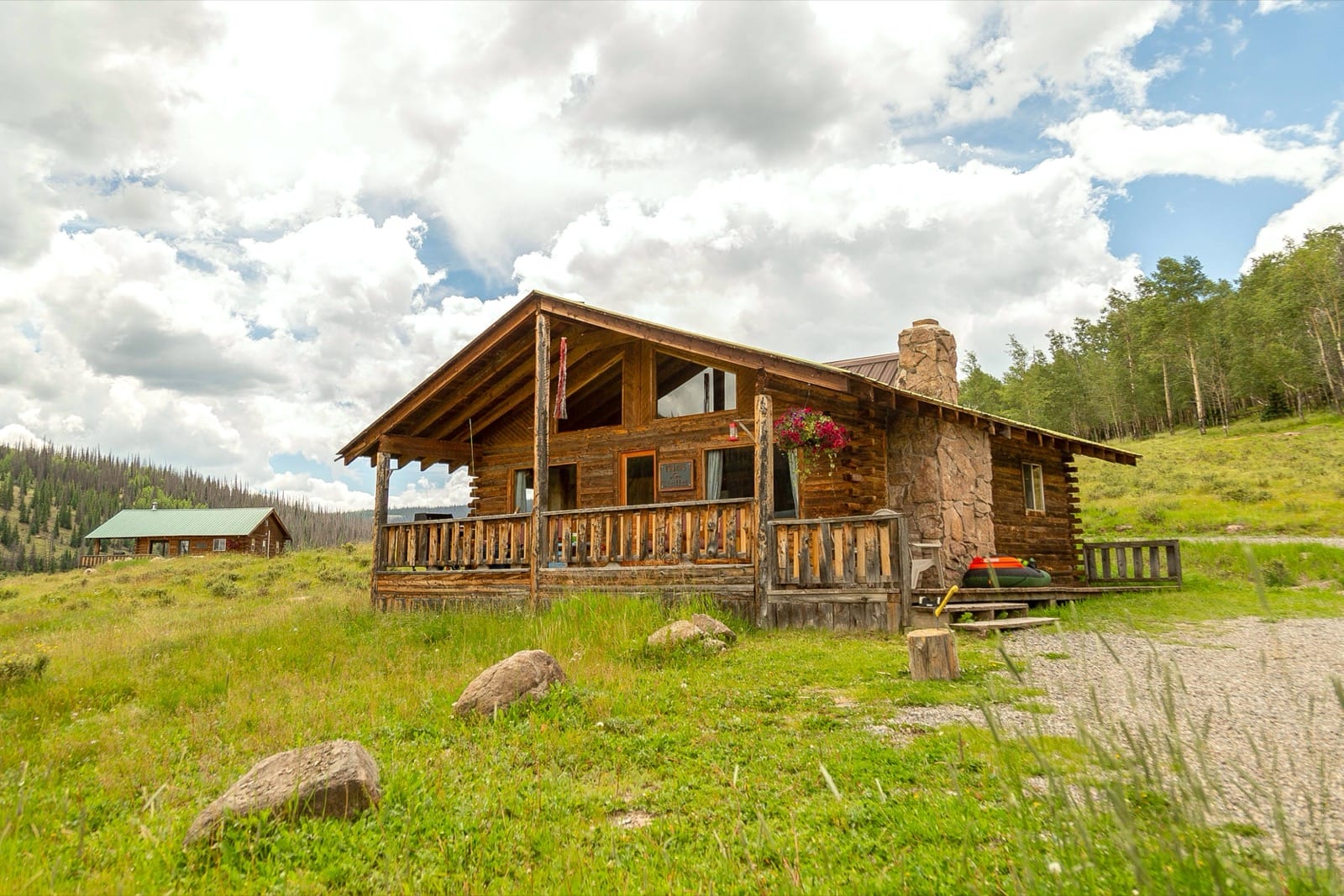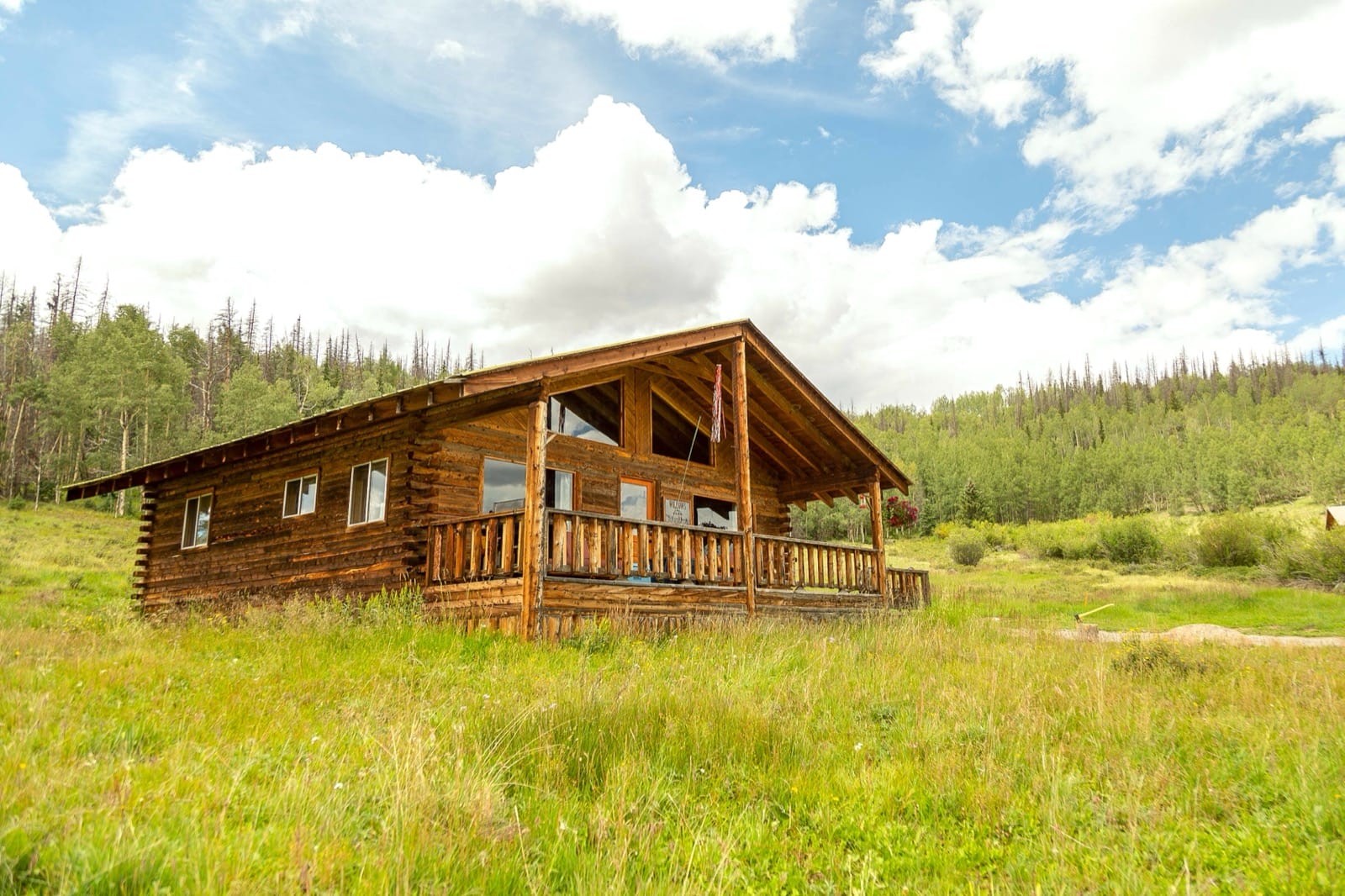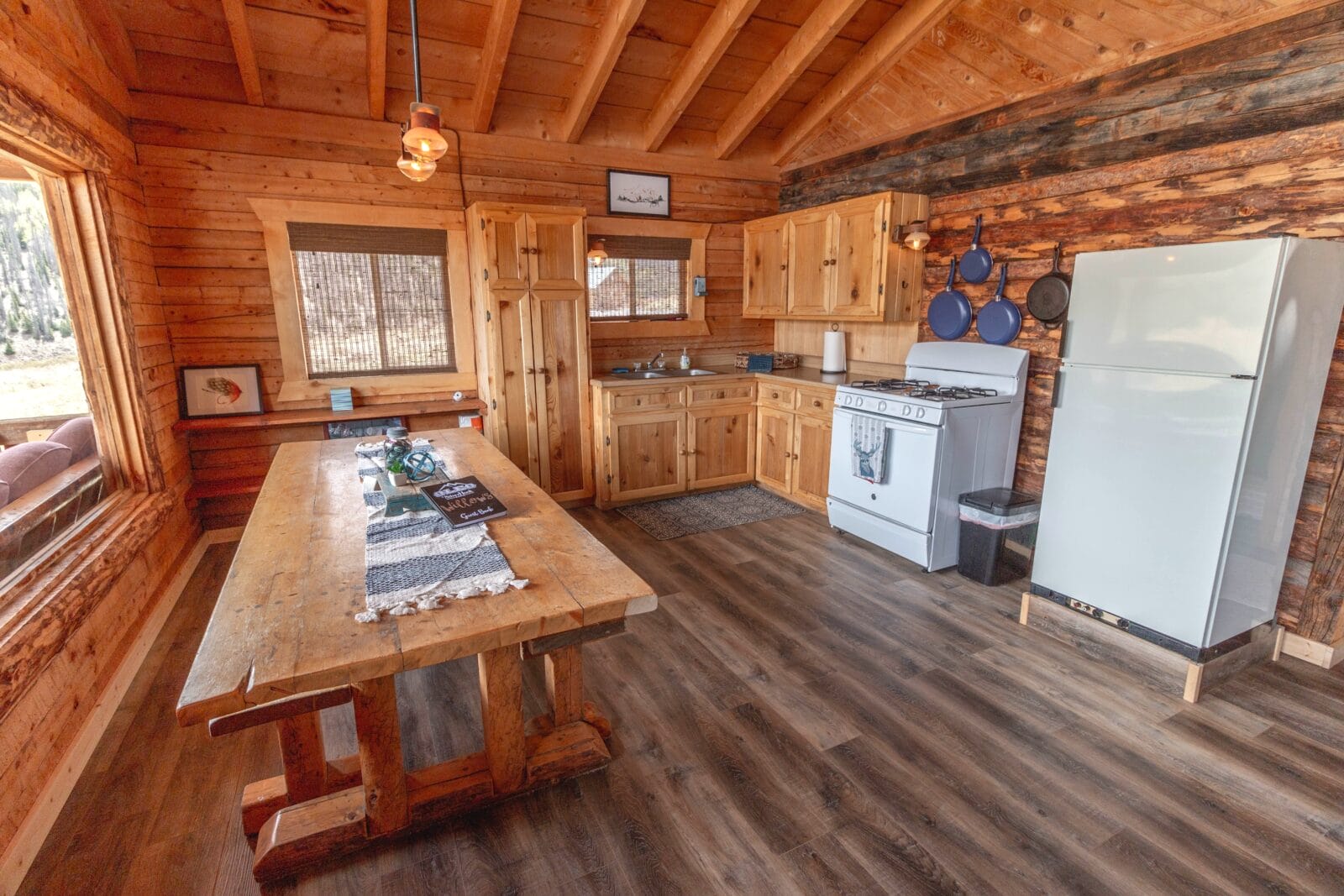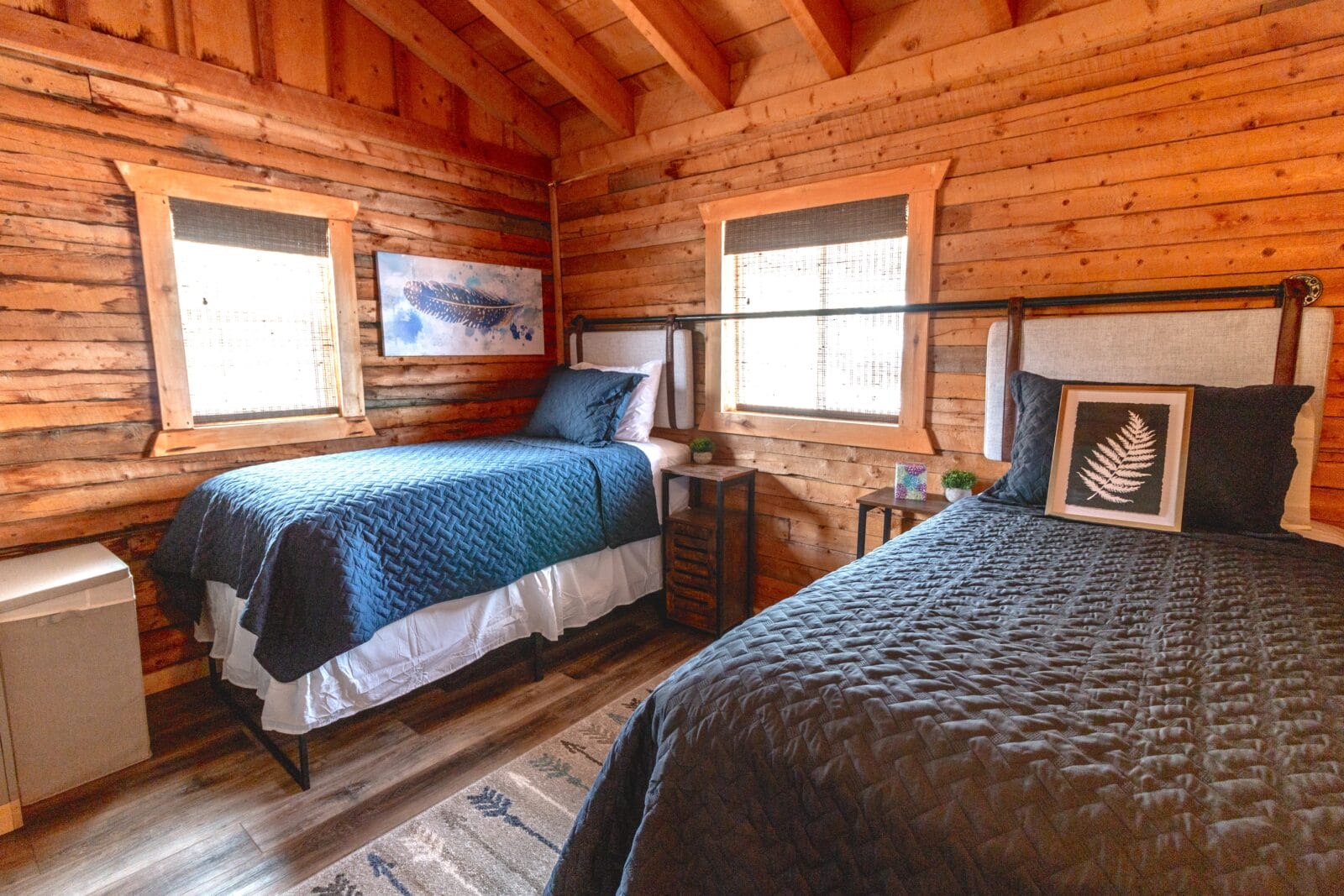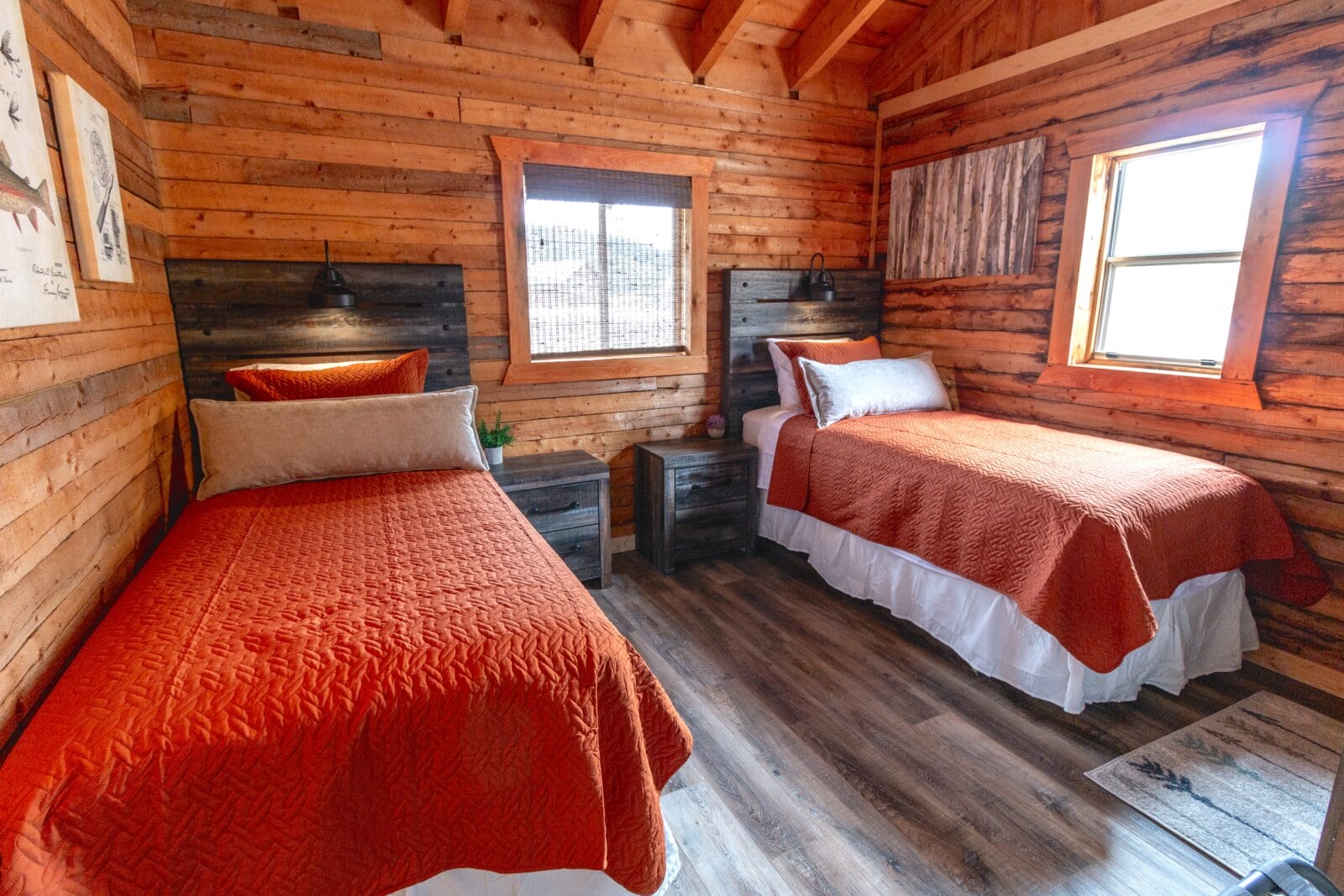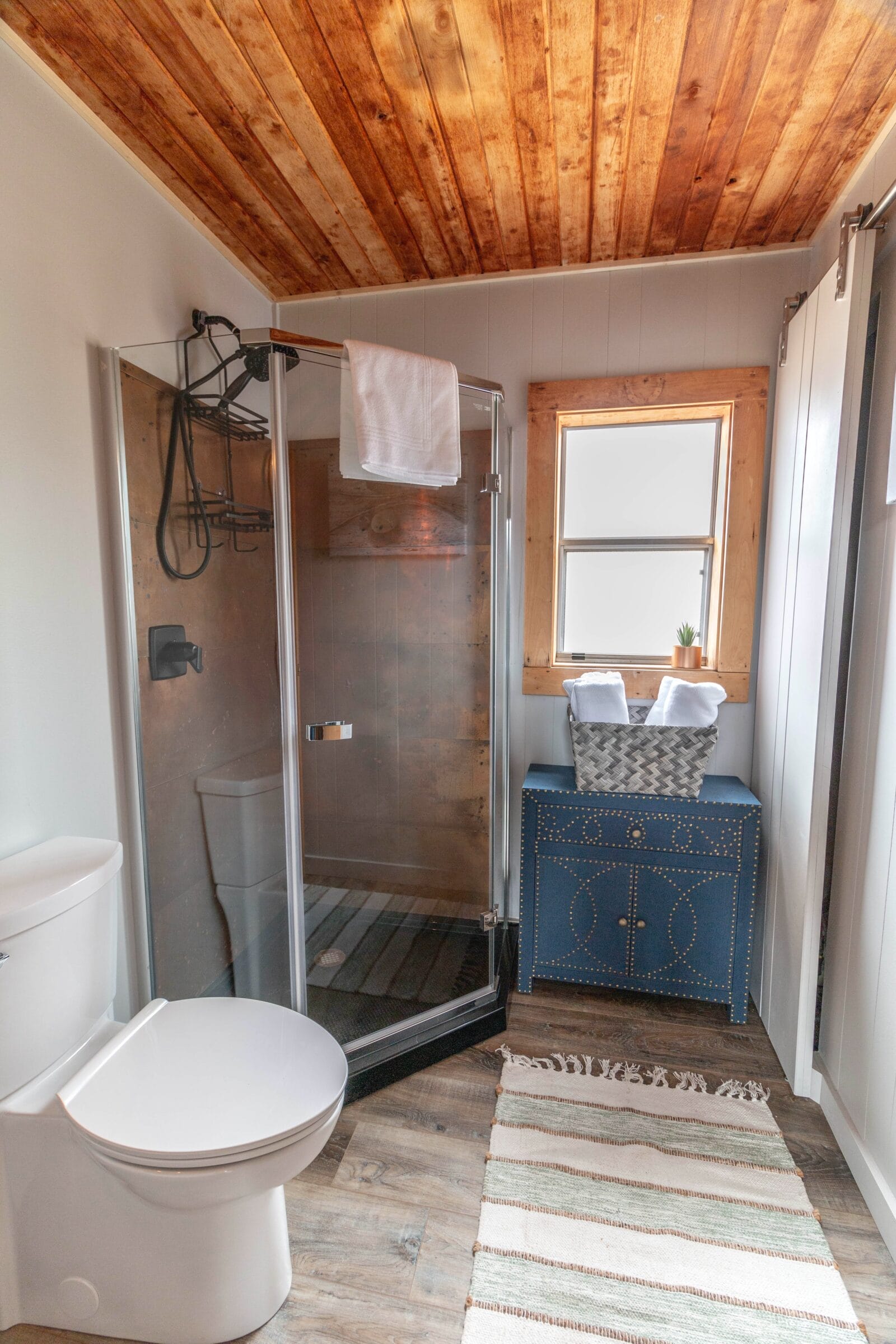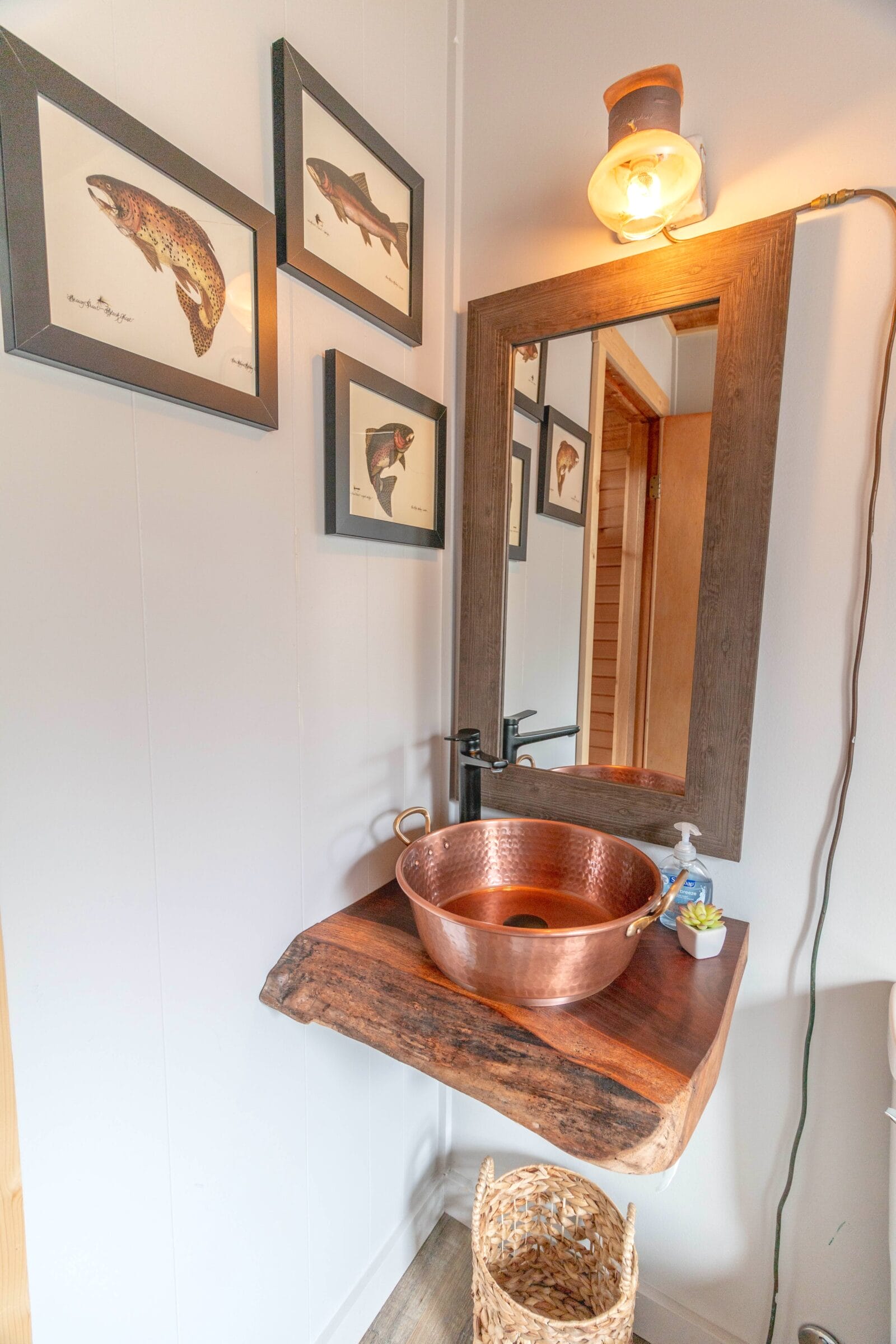 Property Details
Price: $7,999,500
Address:
1001 County Rd 17
Lake City, CO
81235
Acres: 165±
Features:
Completely Remodeled Cabins
2 Wells
185kw Generator
New Laundry Facility
Water Rights
For More Information: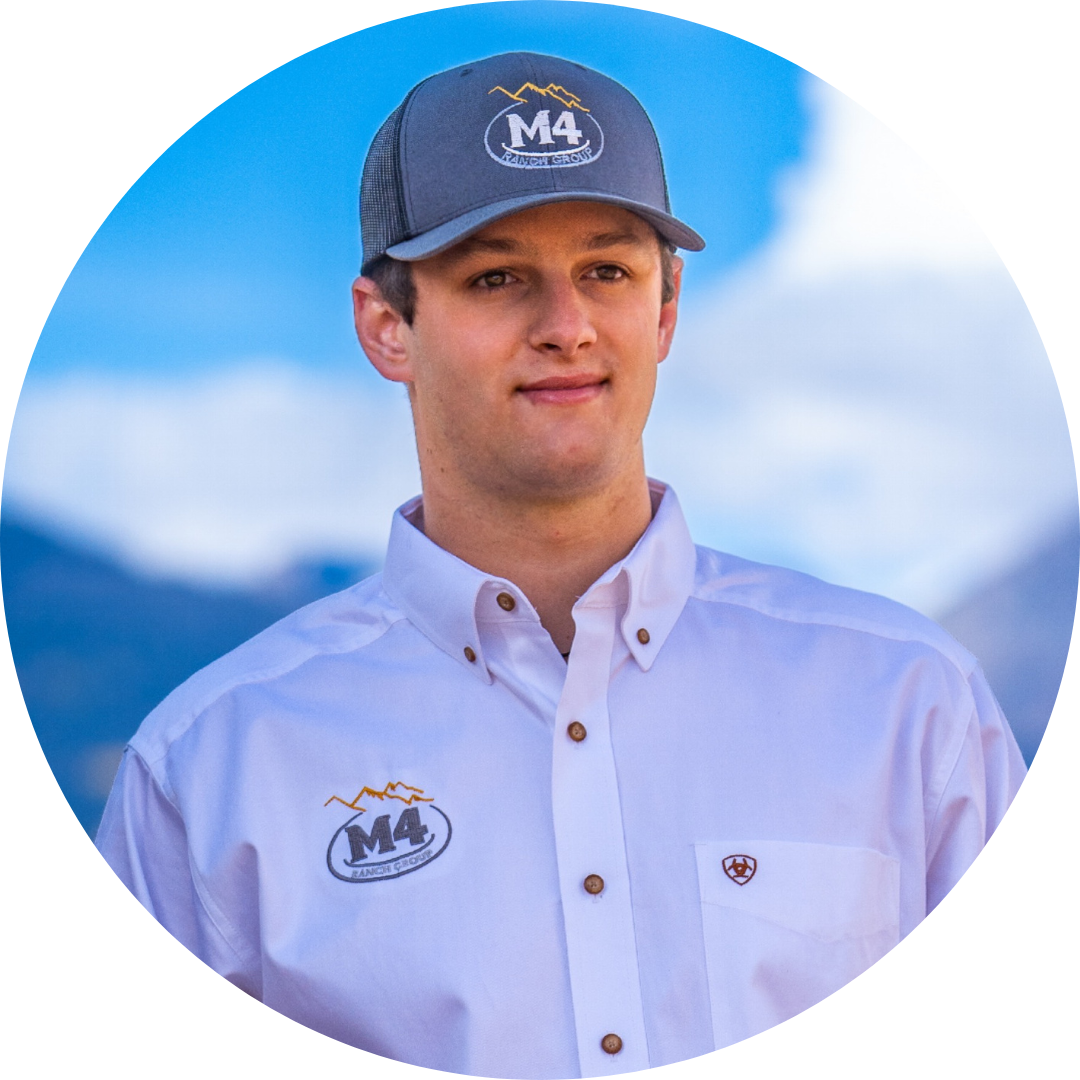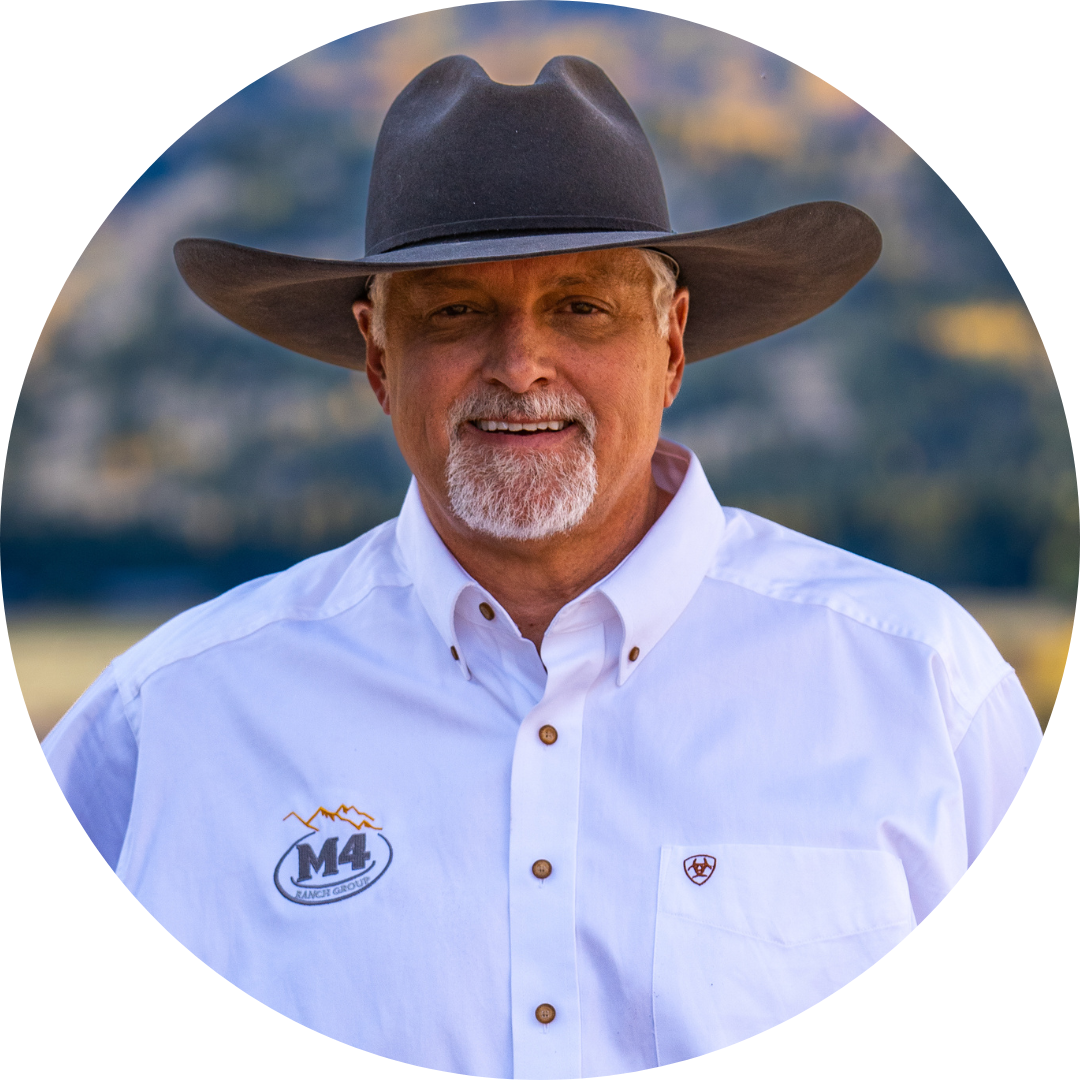 Maps