Alta Luna Ranch
$27,000,000
Chacon, New Mexico
6,419± ACRES
About this Ranch


Alta Luna Ranch is encompassed in the beauty of the ancient Mora Valley, near the unincorporated town of Chacon, New Mexico. This area is steeped in Spanish-American ranching history and many ranches have been owned by families for generations. The Alta Luna (meaning High Moon in Spanish) Ranch covers a vast area of approximately 6,419± acres. Topography and elevations vary throughout the borders of the ranch. Elevations range from 8,200 feet to 11,000 feet in the northern mountainous regions of its borders. Topographies range from hay meadows, grassy meadows, high timbered mountains, to valleys of native grasslands. Creating an environment for wildlife and livestock to thrive on the ranch.

The ranch headquarters is impressive, offering a wide range of improvements. The main home is true to its New Mexican roots. The impressive two-story adobe home was designed by John Gaw Meem Design firm, often referred to as the father of the Santa Fe style architecture. The main home consists of 7 bedrooms, and 9 bathrooms with tons of Mexican influences throughout, including antique Mexican La Puerta Doors, high ceilings with Spanish style vigas and corbels, a hand-forged staircase, and railing, handmade tiles, and has 5 beautiful fireplaces throughout. The great room's fireplace mantel is made from a large ponderosa struck by lightning during the construction of the ranch, making for a story to tell for generations. All the rock interior and exterior features come right off the ranch. Even the walls in the home are exquisite, made with a diamond finish, taking up to 9 months to complete. Two guest homes both with 2 bedrooms and 2 bathrooms can be found a short walk from the main house, each done in a southwestern territorial style. Additional improvements are used to run the ranch, include a custom built 11 stall brick floor horse barn, with office, bathroom, tack, storage areas, and a small barn used to store hay and equipment. Improvements are supplied by underground utilities and offers a backup generator enclosed in its own building. The improvements were placed to take in the panoramic views of both the valley and surrounding mountain ranges to capture the beautiful scenery and wildlife. The ranch offers many outdoor entertaining spaces for you and your guest to enjoy the surroundings.

The ranch acreage has multiple water sources, including many earthen stock tanks (natural depressions that collect rain and runoff), natural spring systems and 6.7± miles of the Mora River. Three 10,000-gallon tanks fed by a natural spring with filtration and chlorinating systems in place supply water to the headquarters improvements. Several ponds can be found on the ranch, some stocked with trout for great recreational fishing.

The ranch is in Game Management Unit 46. The ranch hosts 800± acres of sub-irrigated meadows, which helps attract its large elk populations. Elk herds of 200 plus have been on the ranch, with sightings of 350 class bulls. The Alta Luna Ranch can truly be considered an Elk refuge. The New Mexico Game Department has issued up to 50 ranch elk permits in the past; however, the current owner has limited the hunting for reasons of game management. Other species such as deer, turkey, bear, and other native wildlife make the ranch their home with its abundant protection from various topographies. The ranch is also bordered on the north by Carson National Forest, which helps with its wildlife migration and offers public hunting.

Alta Luna Ranch is near several historic New Mexico towns offering glimpses into some of New Mexico's famous characters such as Billy the Kid, Doc Holiday, Big Nose Kate, and Wyatt Earp. Recreational opportunities also can be found outside the ranch's borders in Carson and Santa Fe National Forest, providing skiing, hiking, golf, hunting, and fishing experiences. Cultural, fine dining, shopping, and the arts can be found a short 1-to-2-hour drive from the ranch in the well-known cities of Santa Fe, and Taos. The Alta Luna Ranch offers you the tranquil beauty of mountain life with city amenities just a short drive away.
Photo Gallery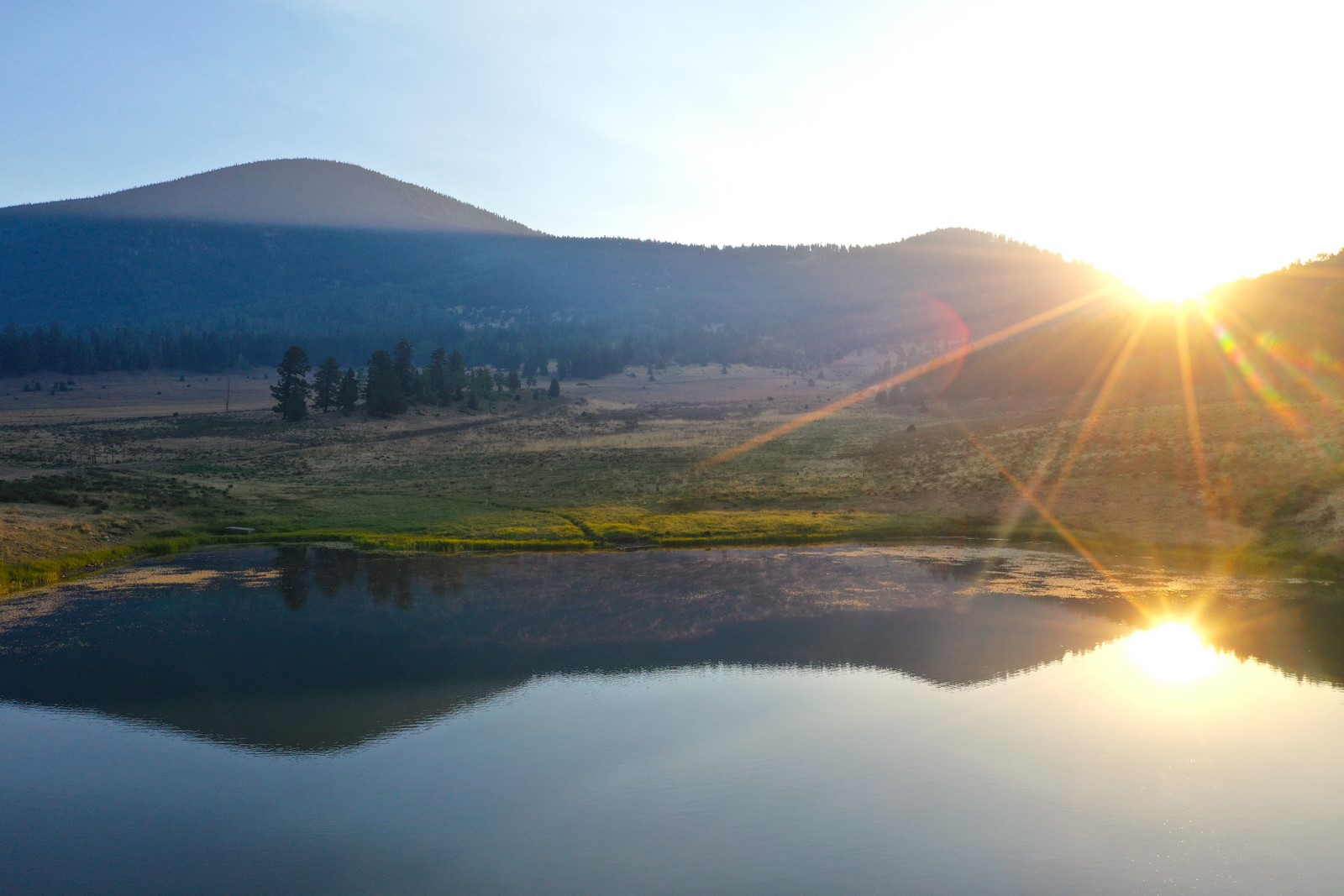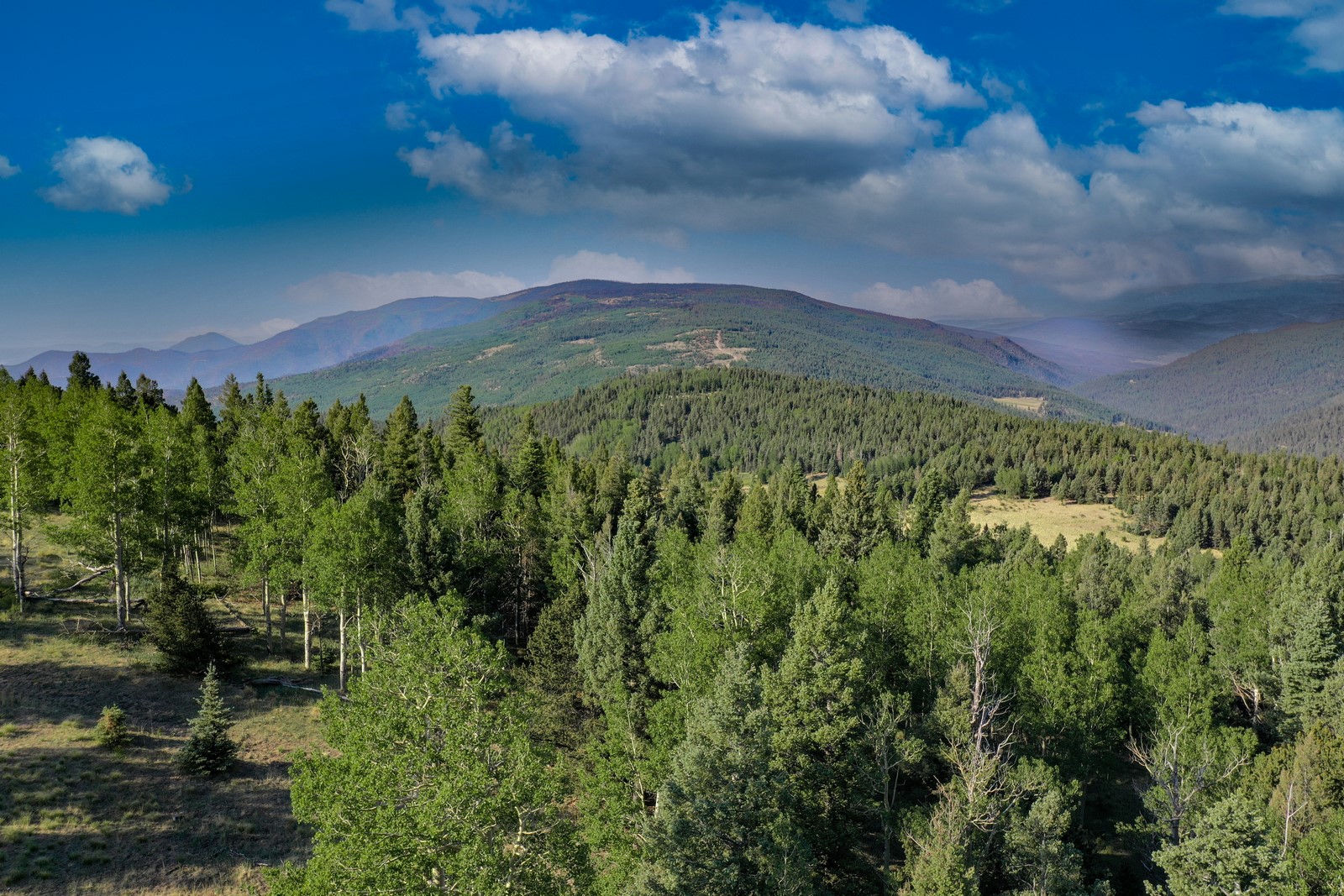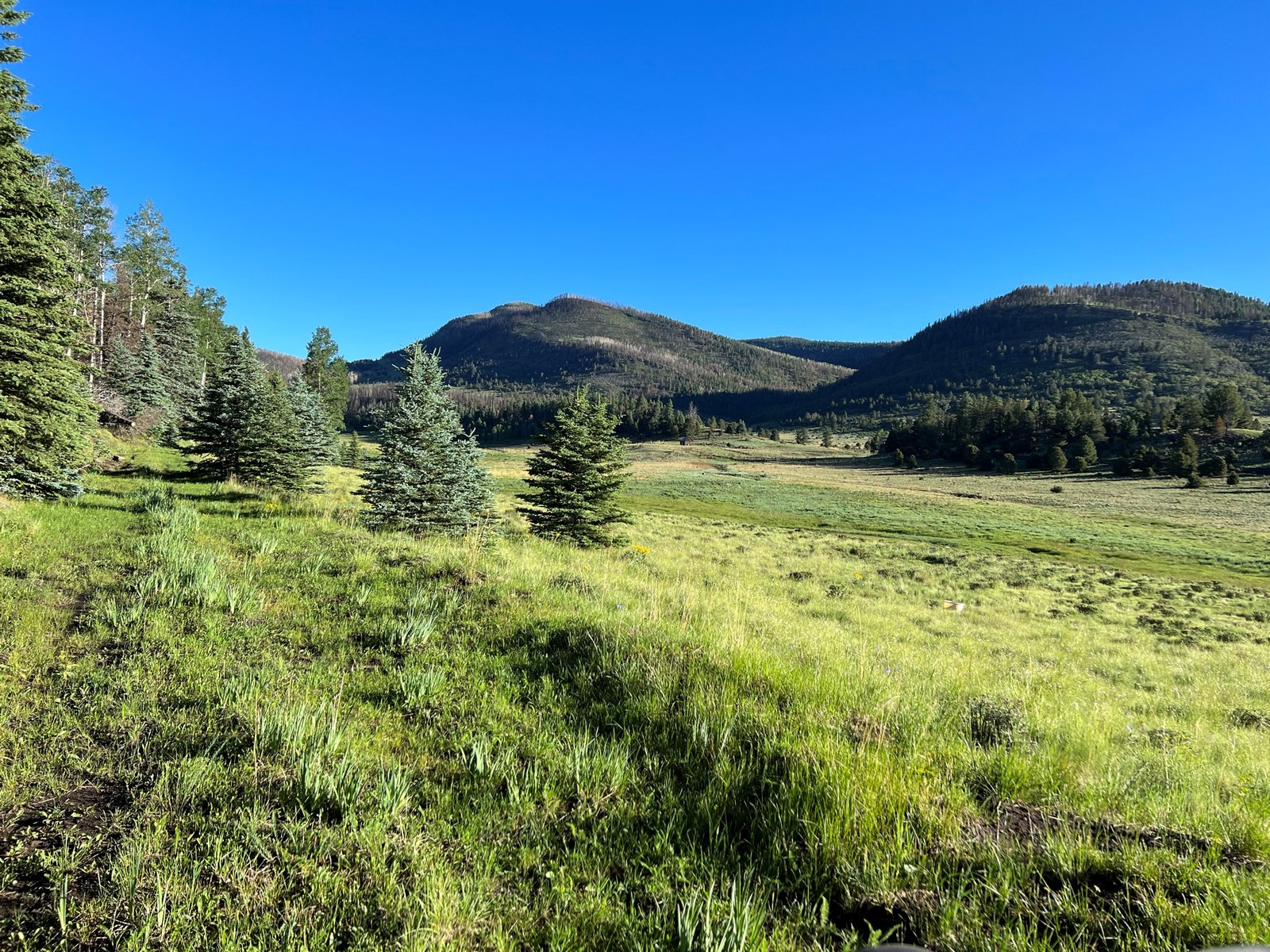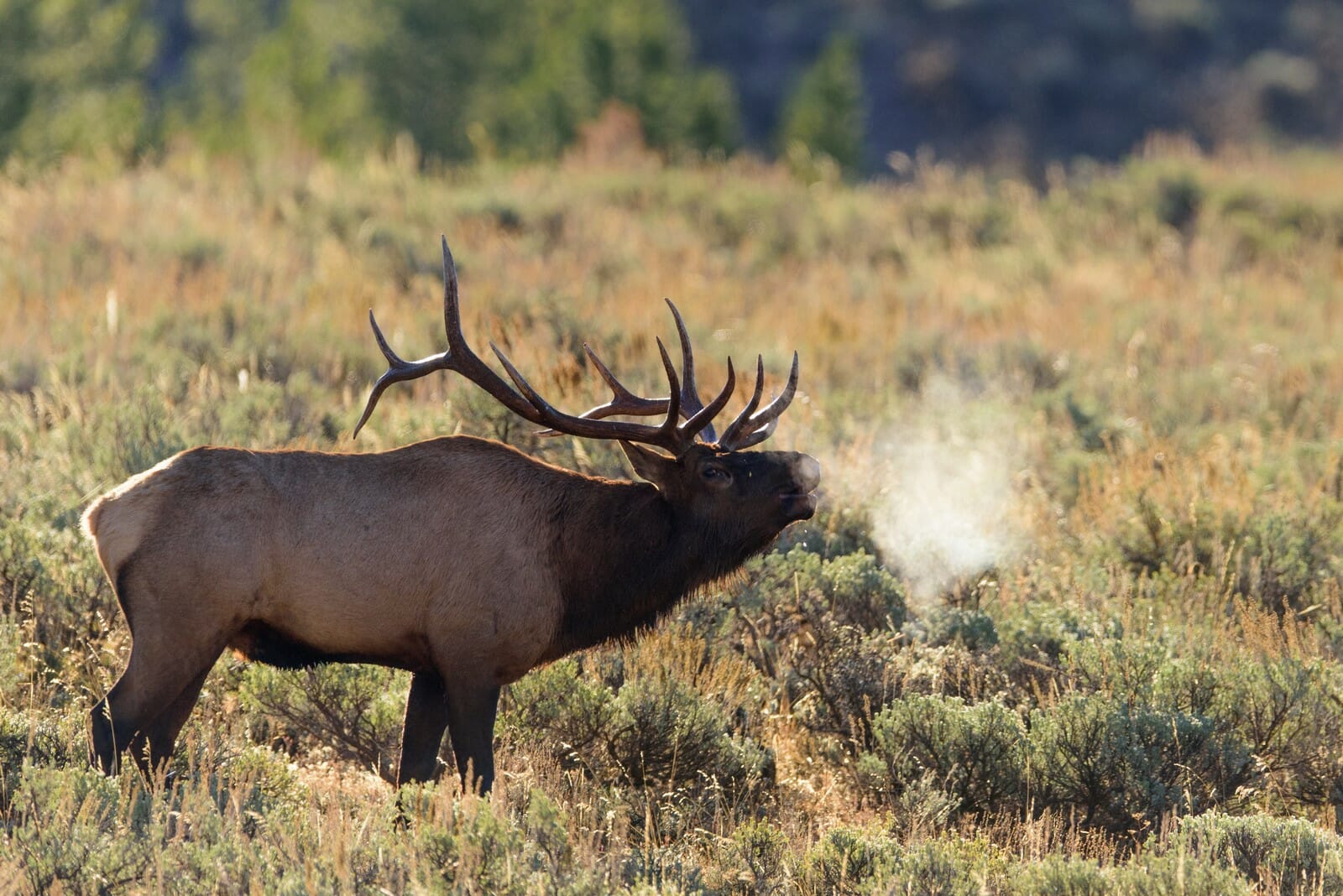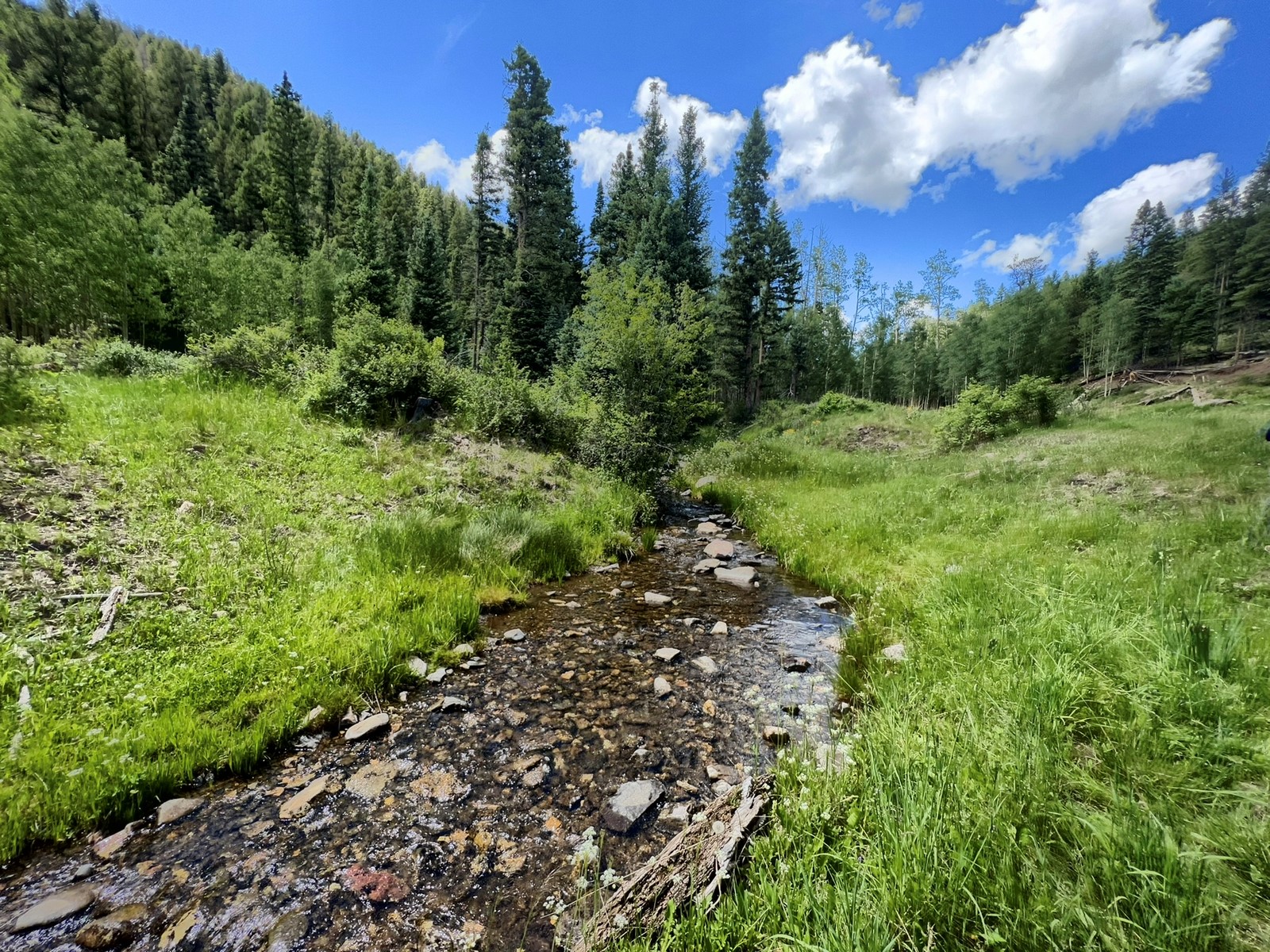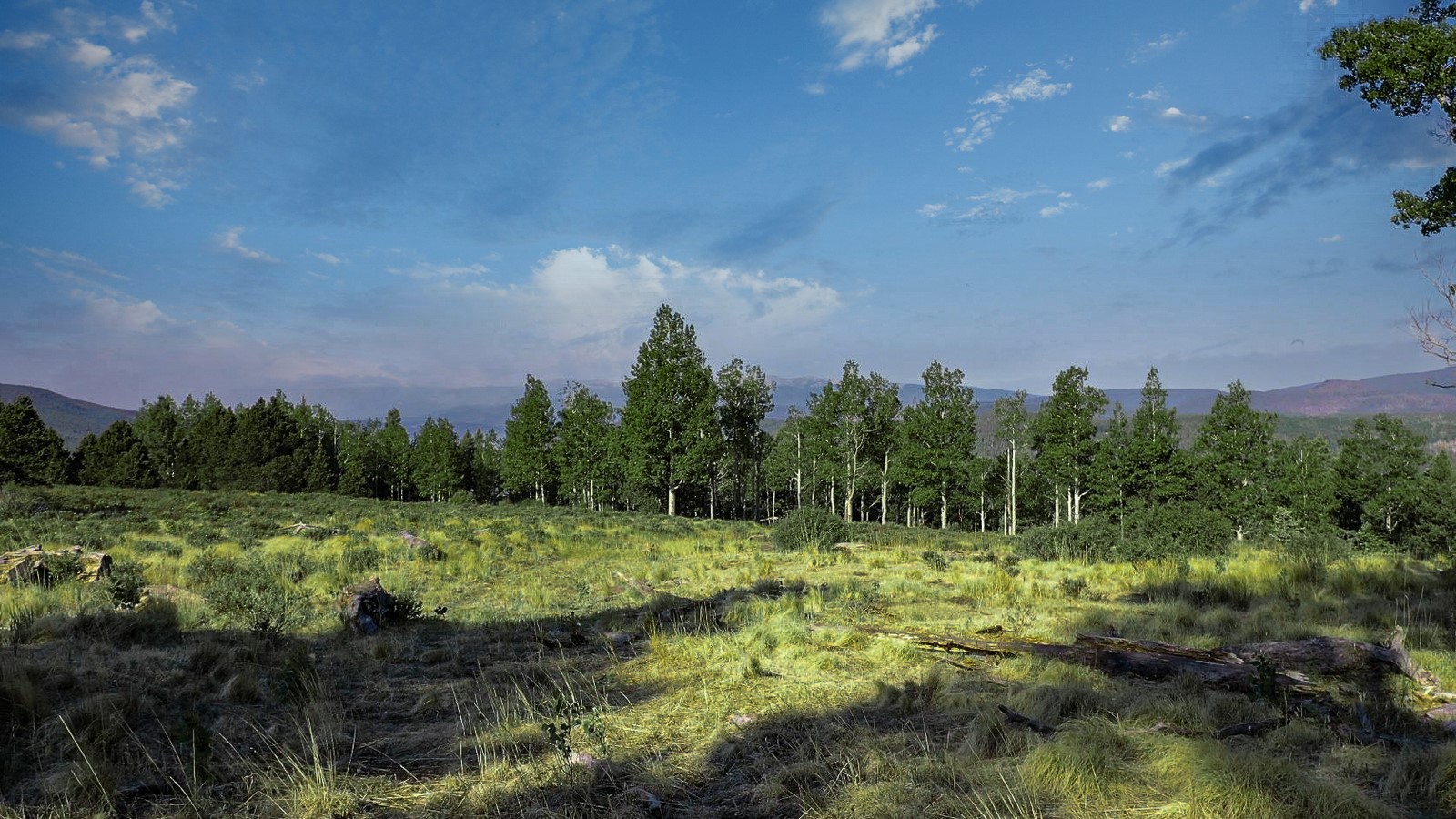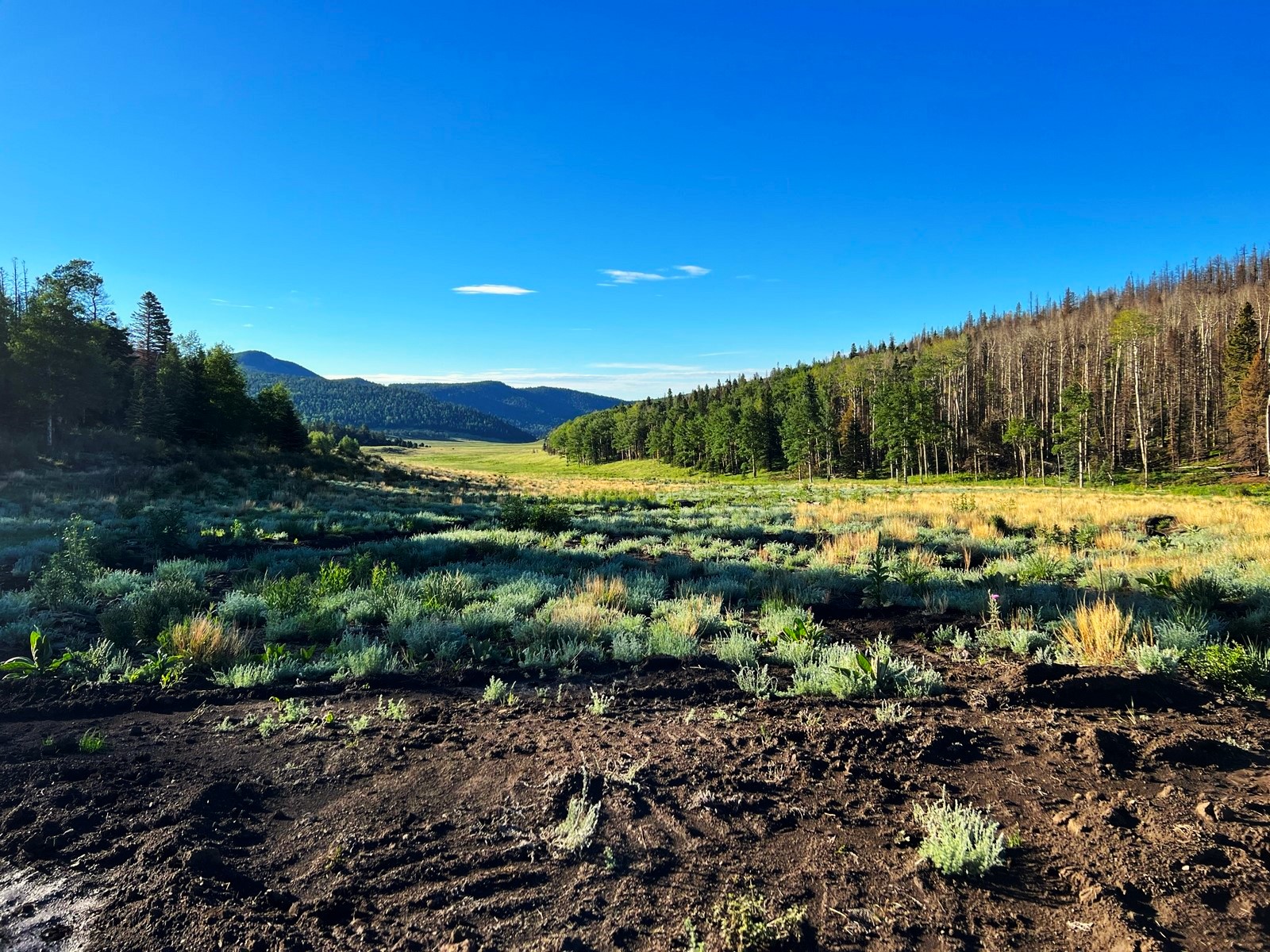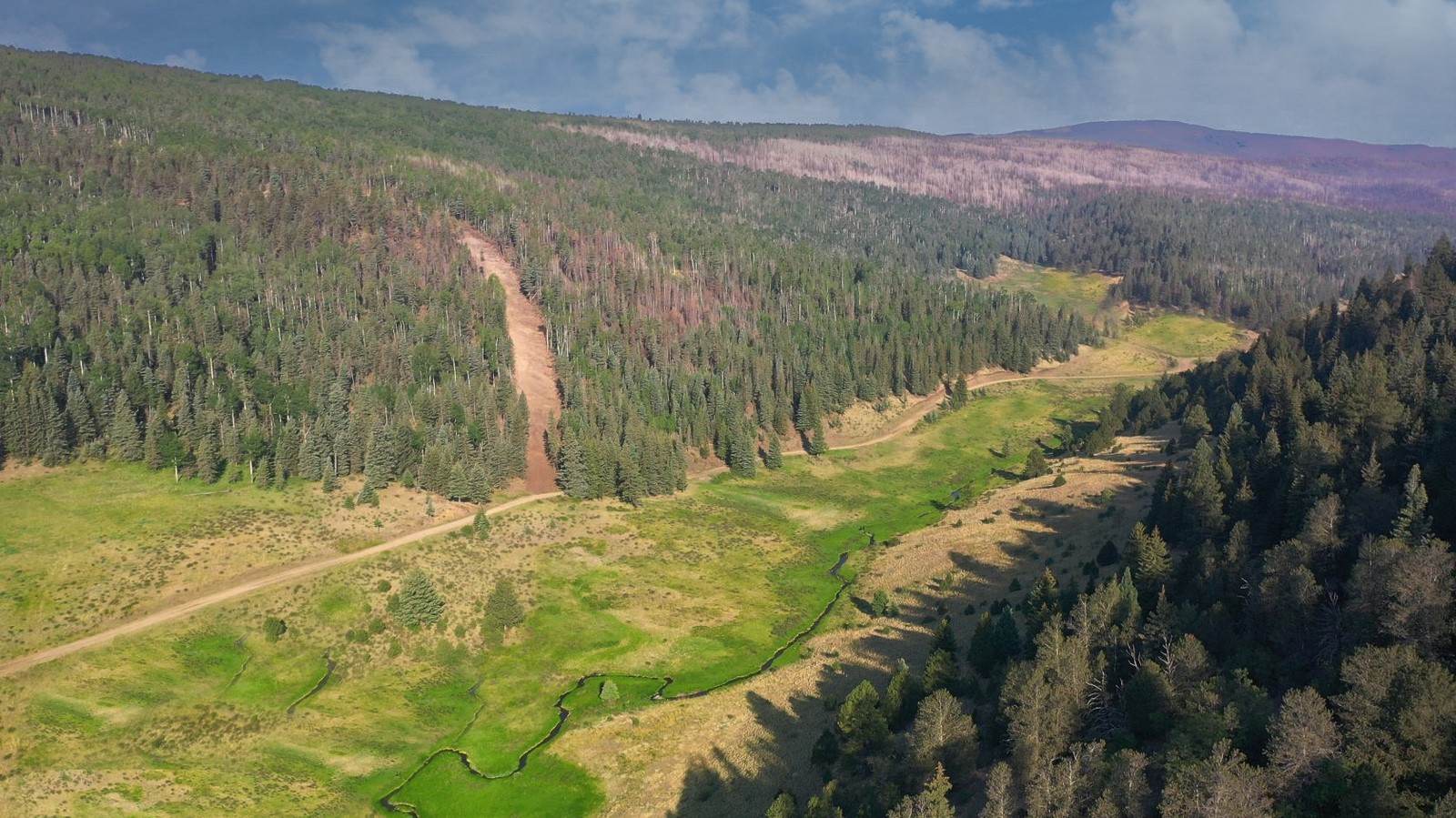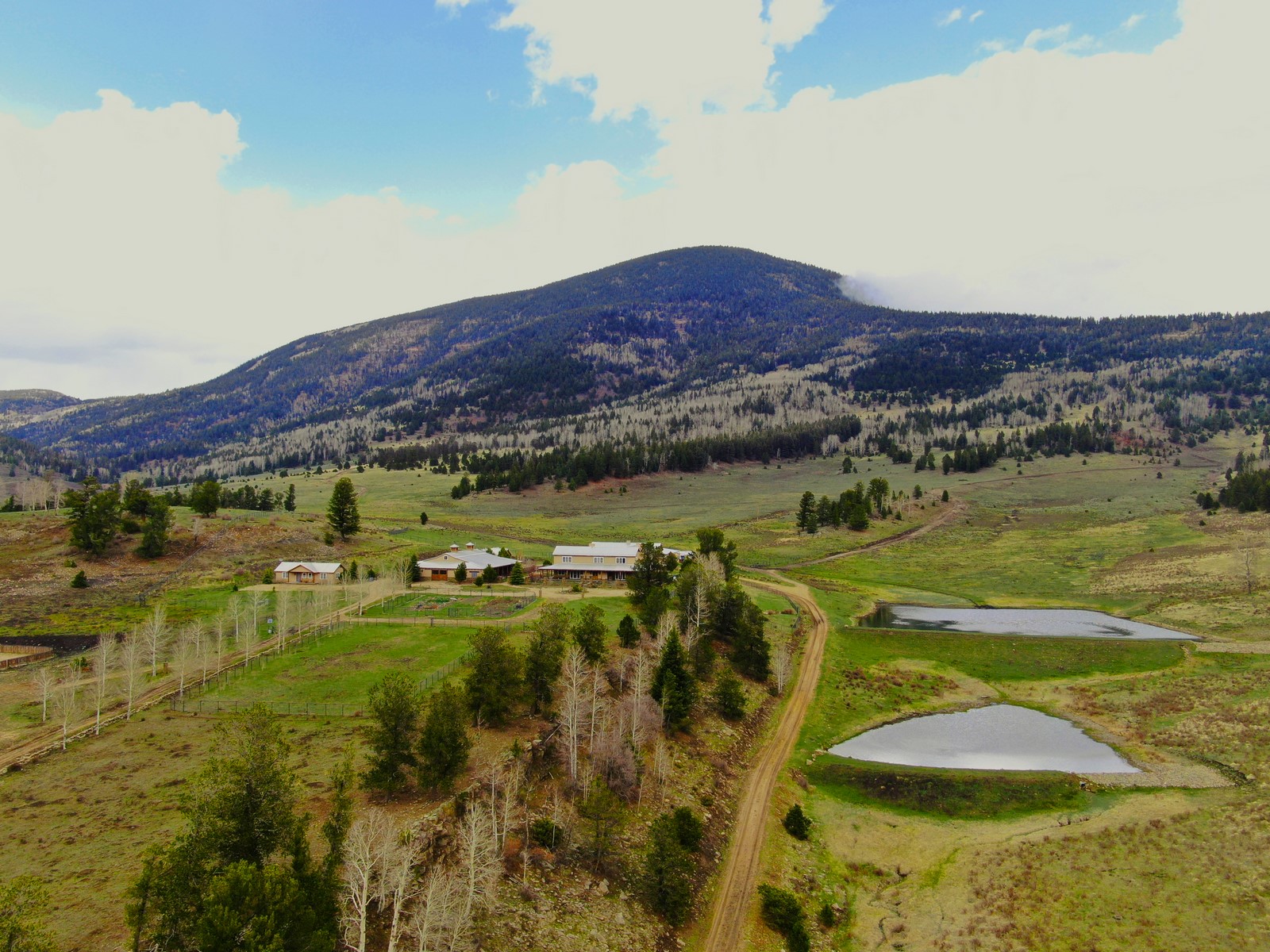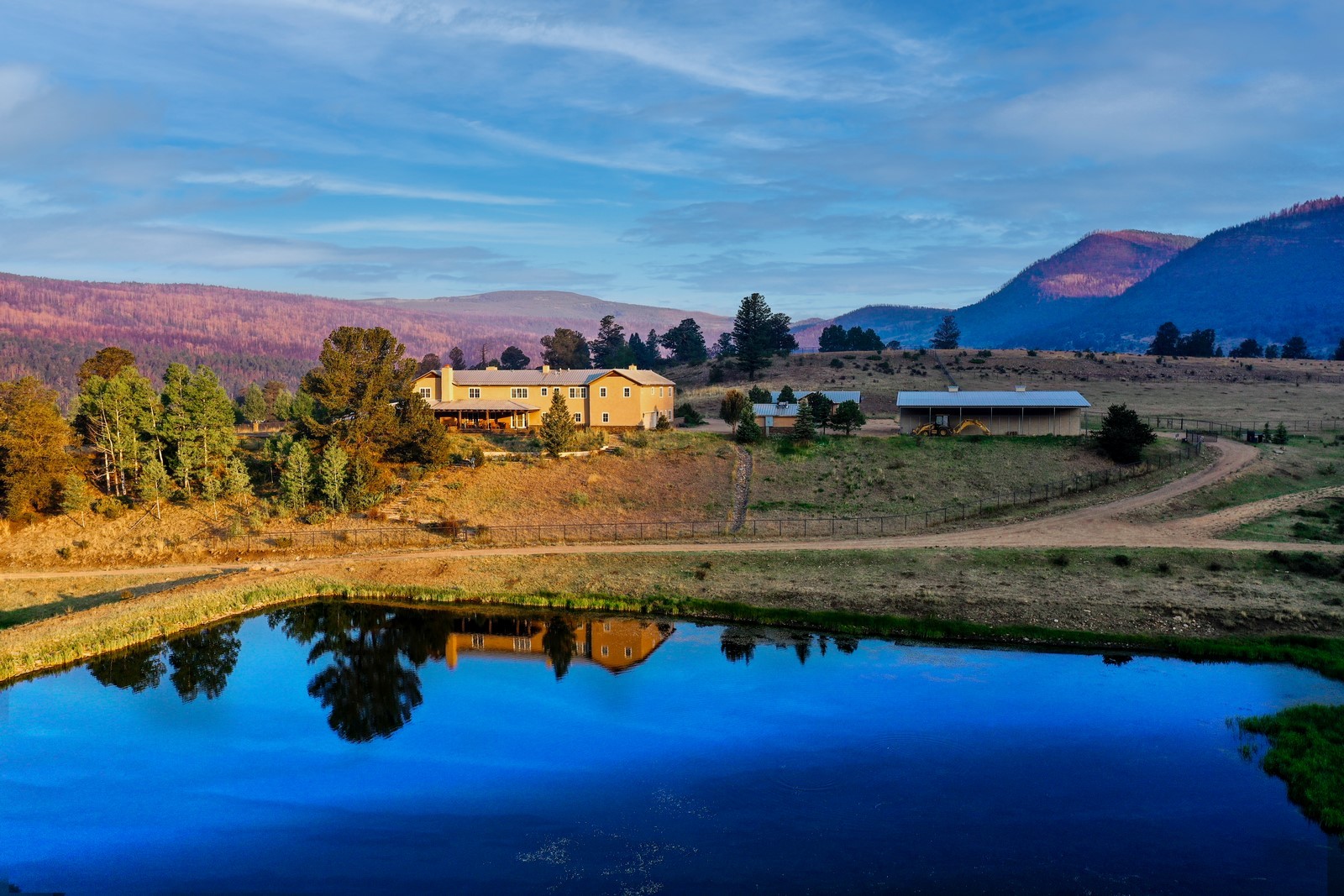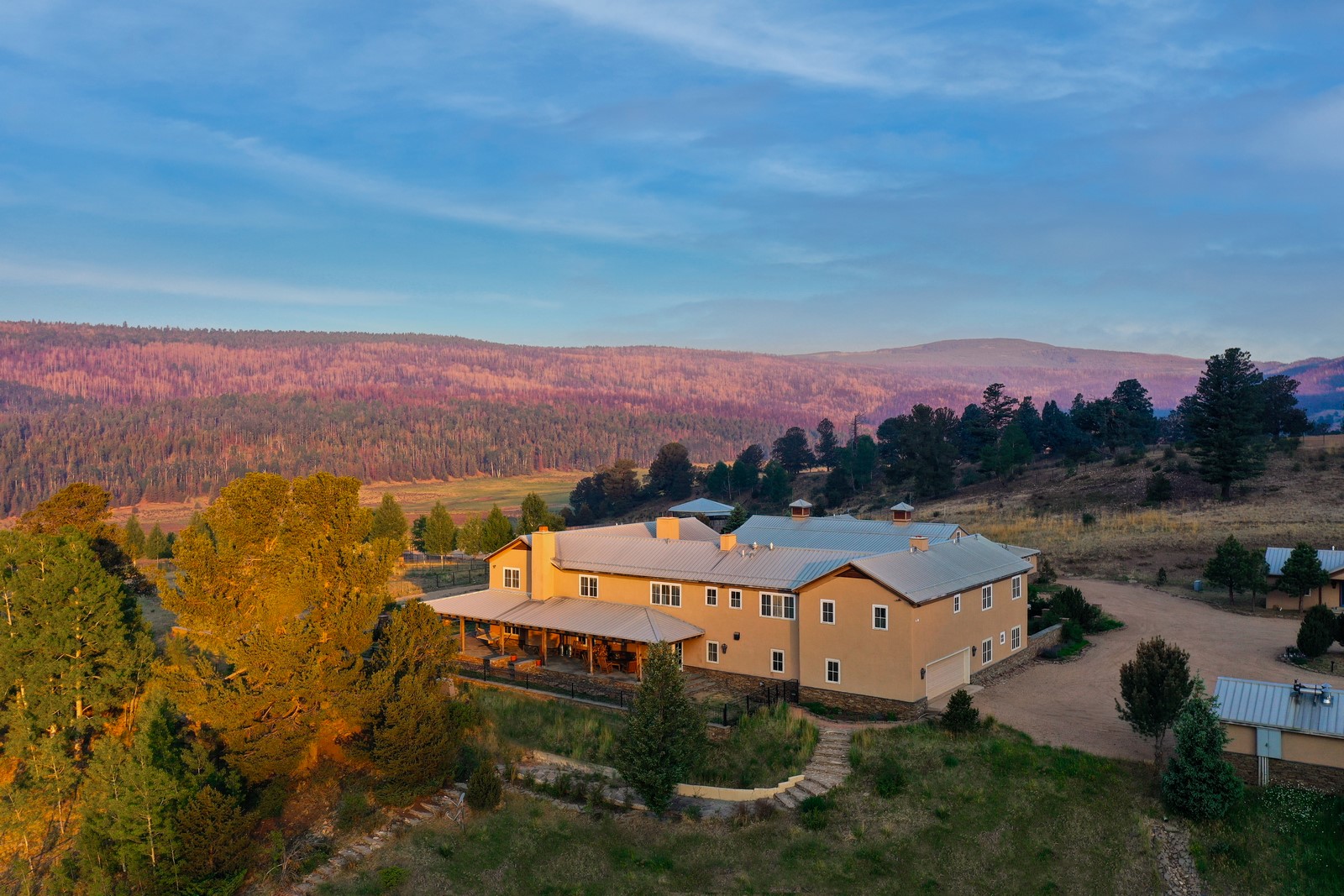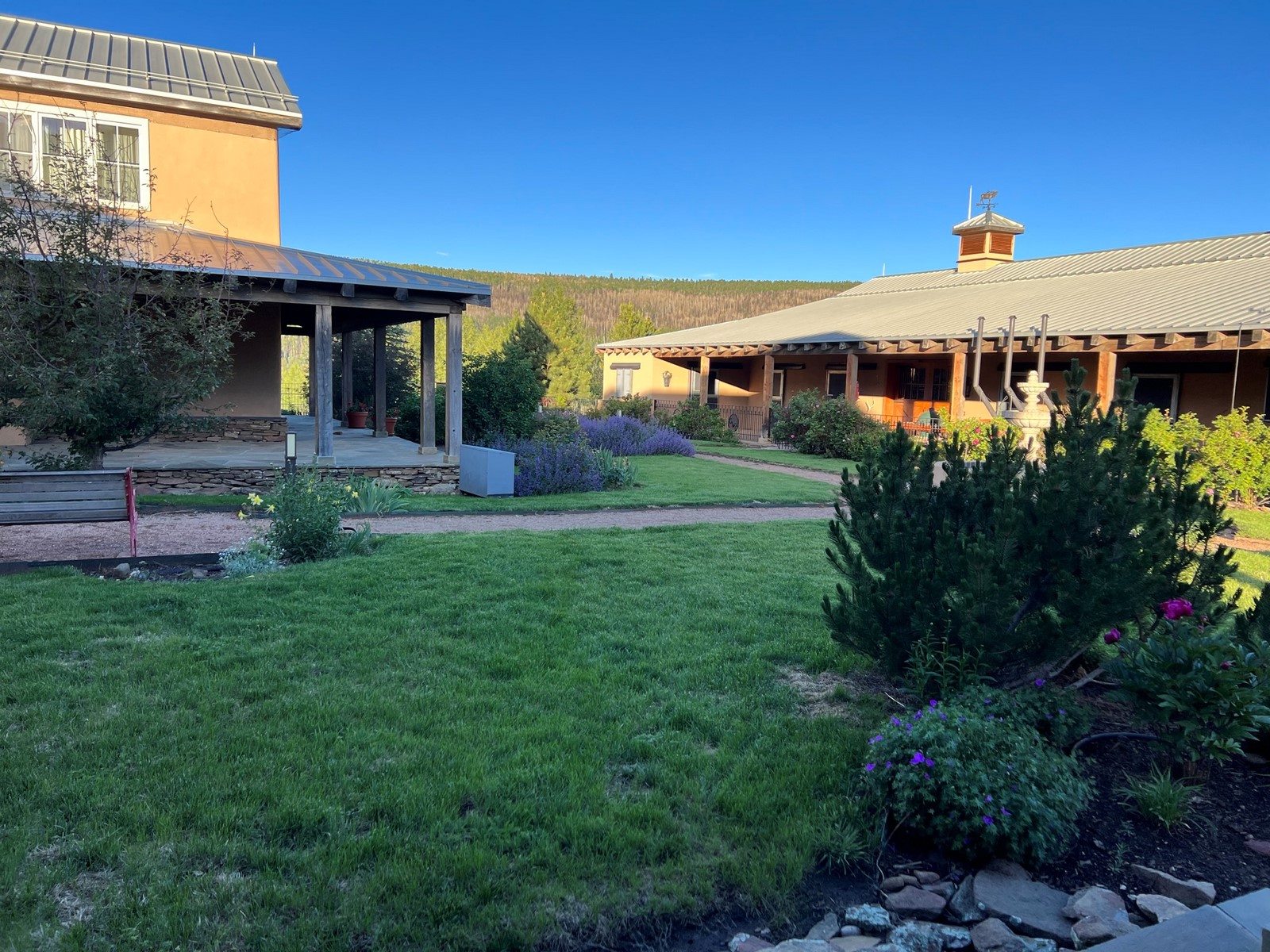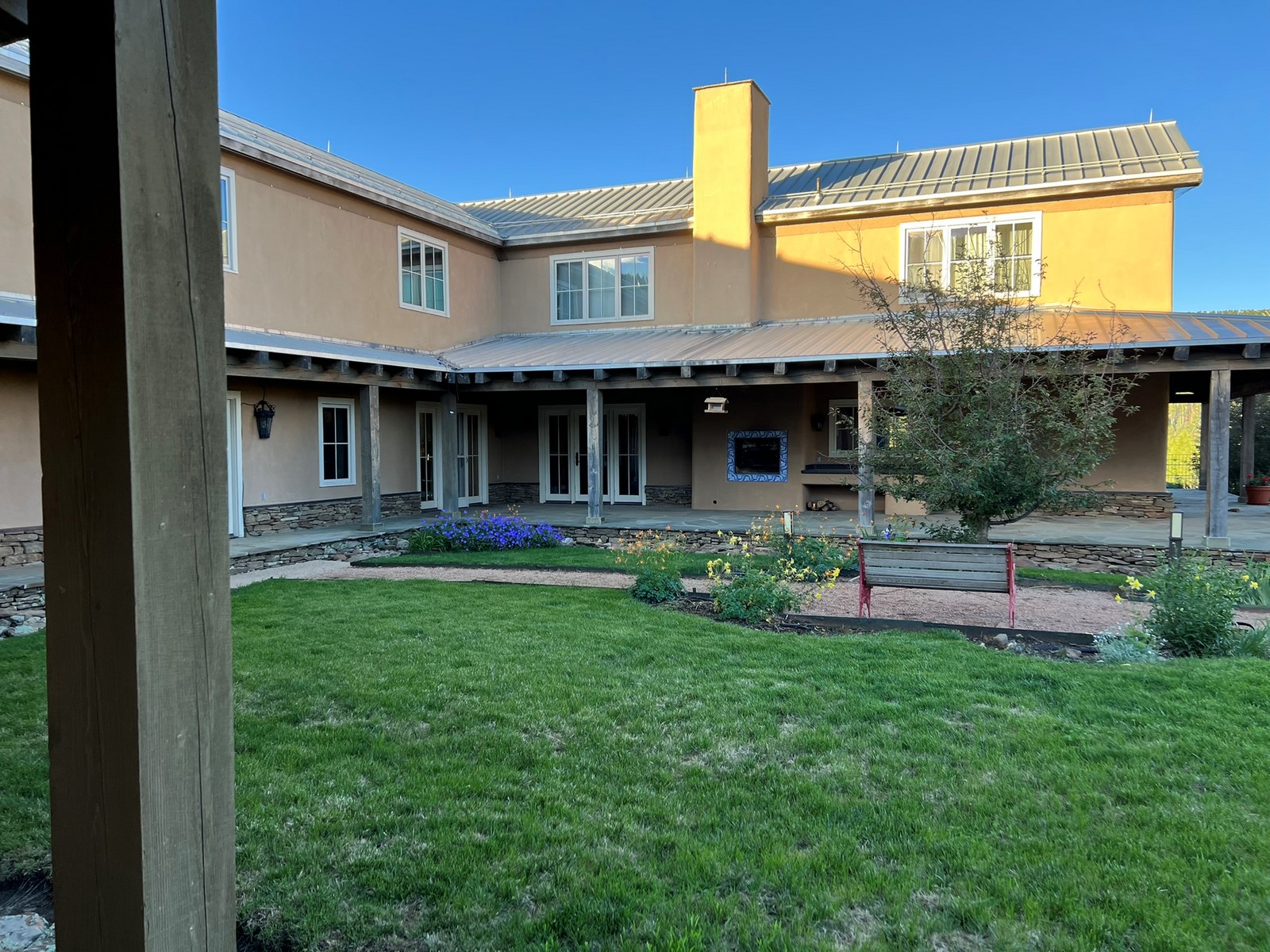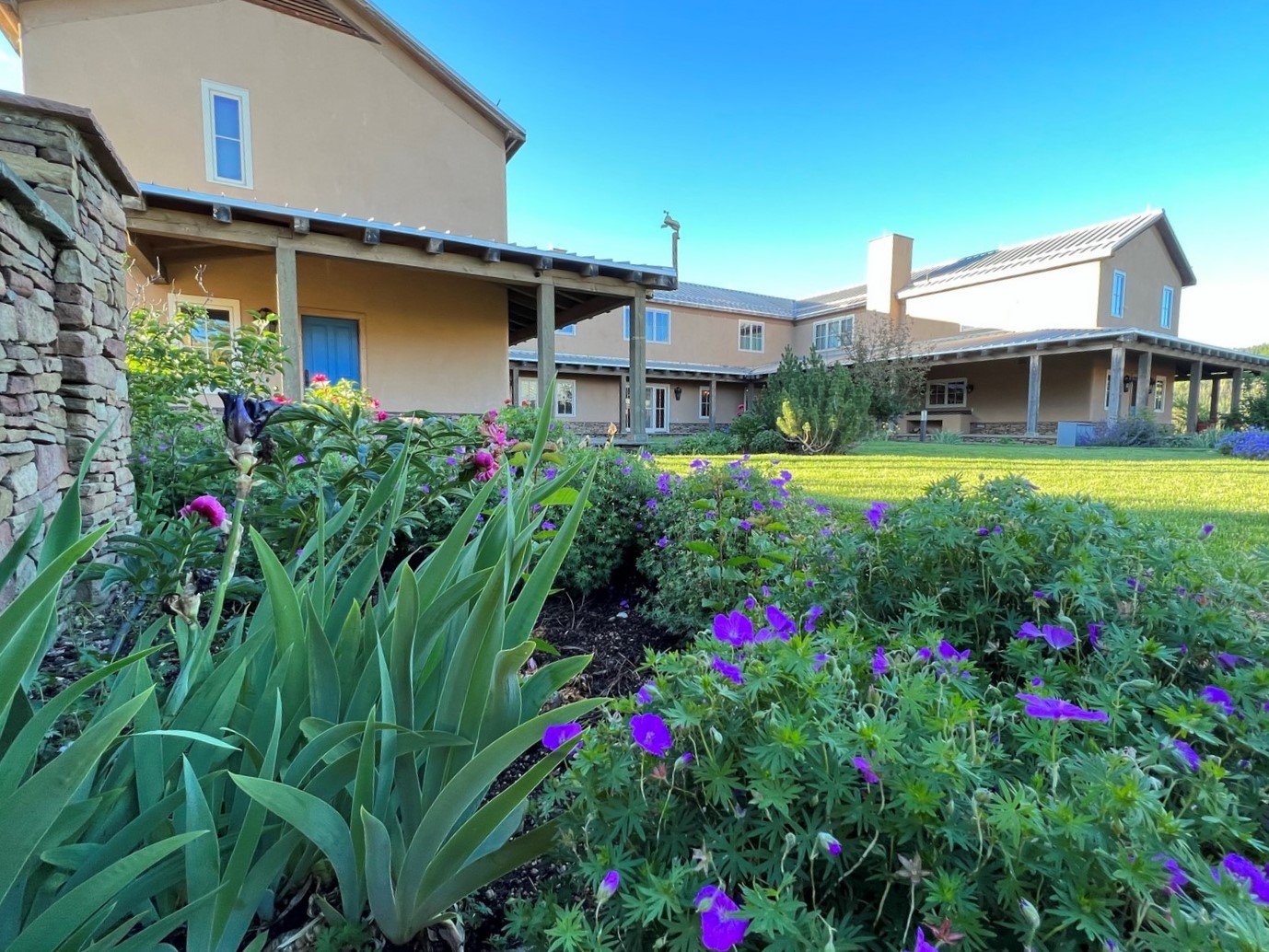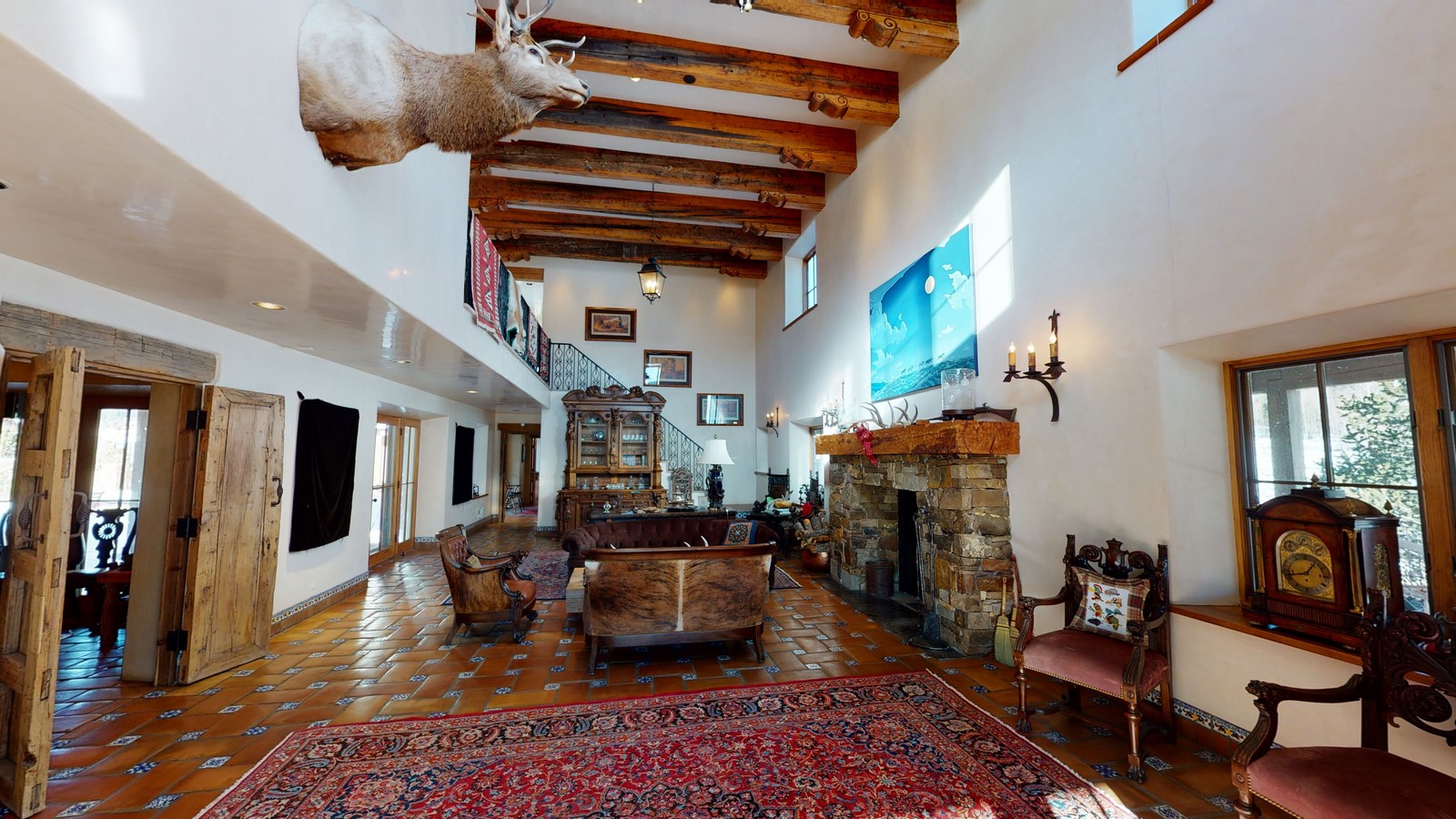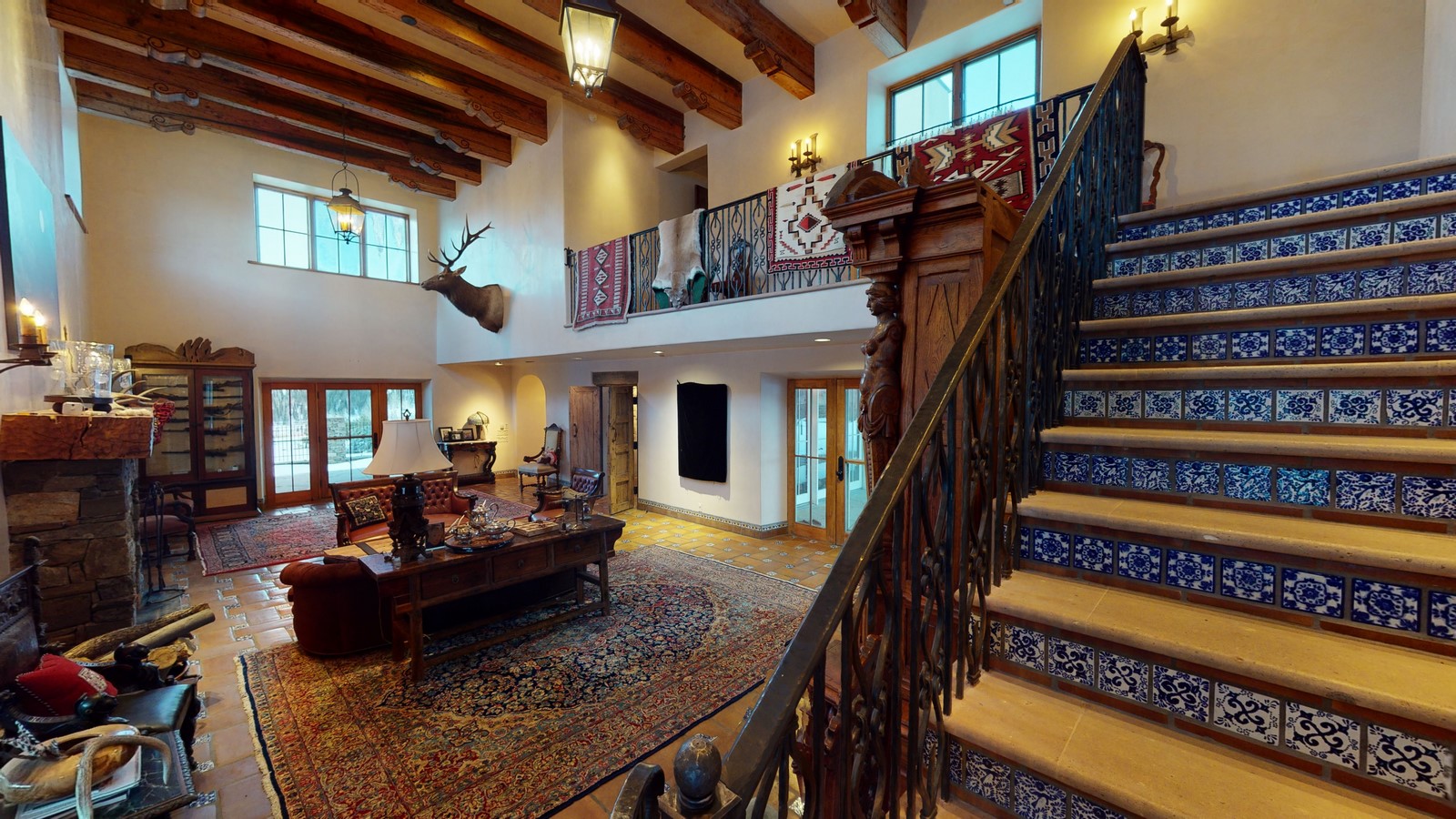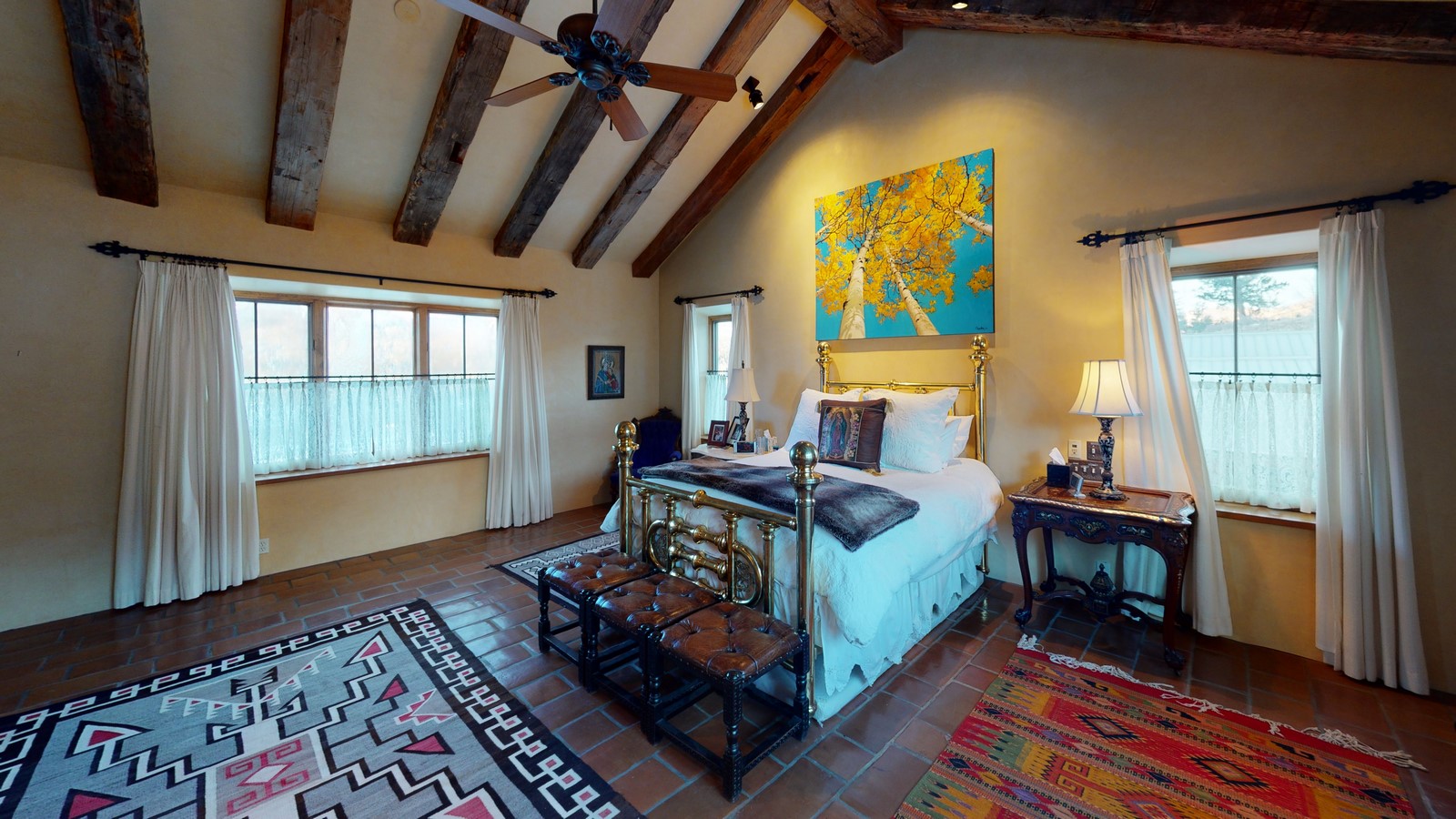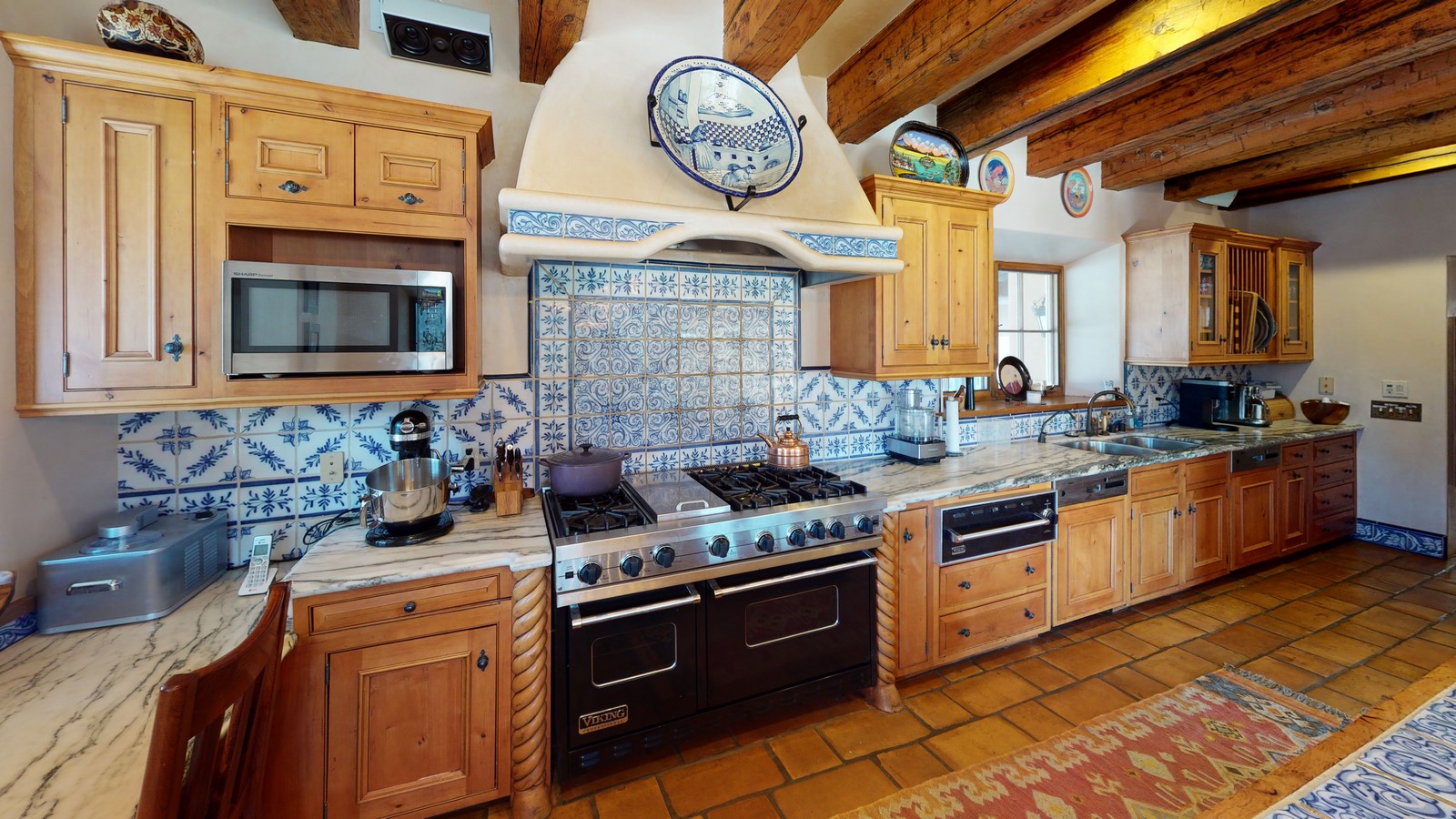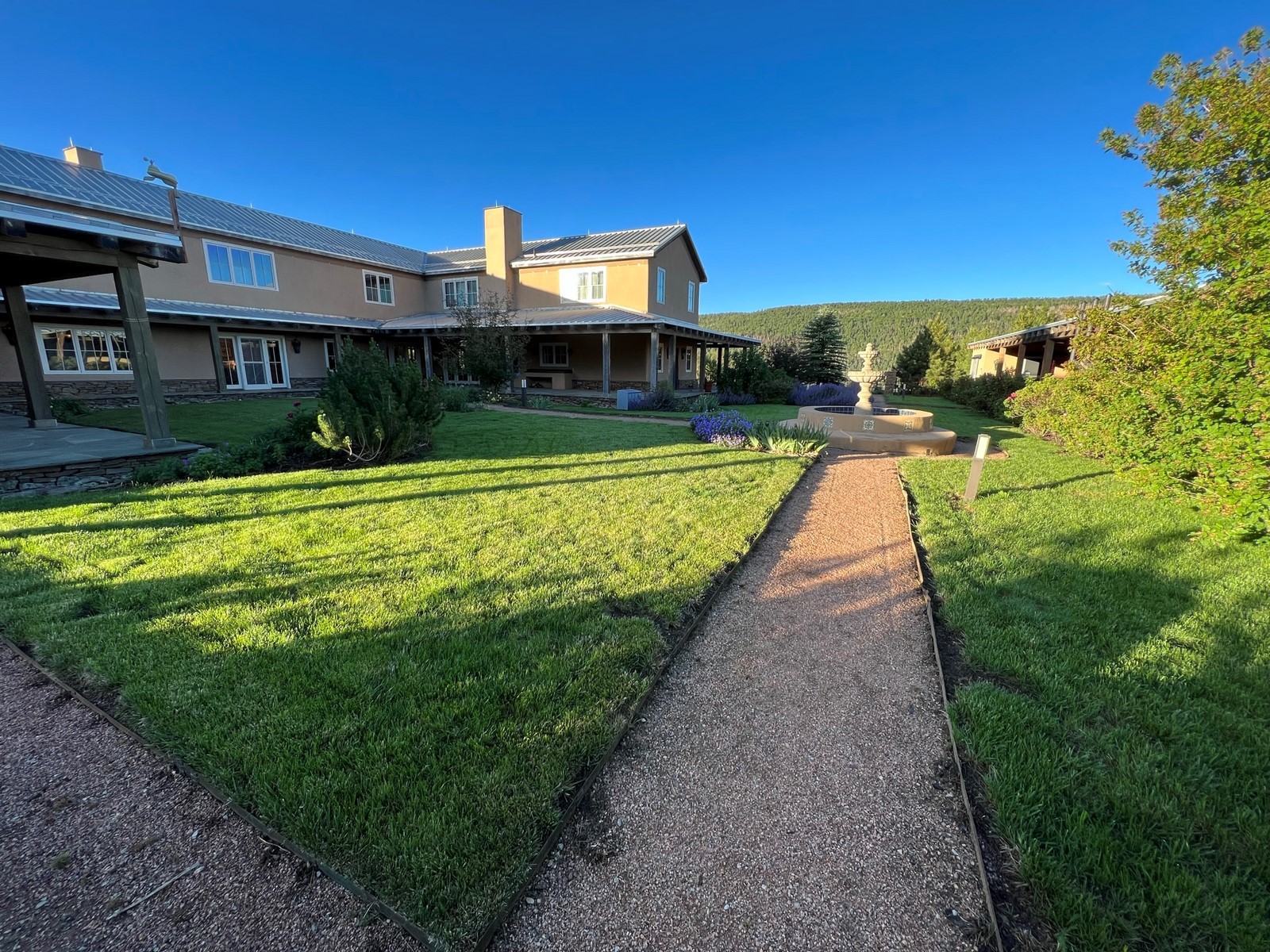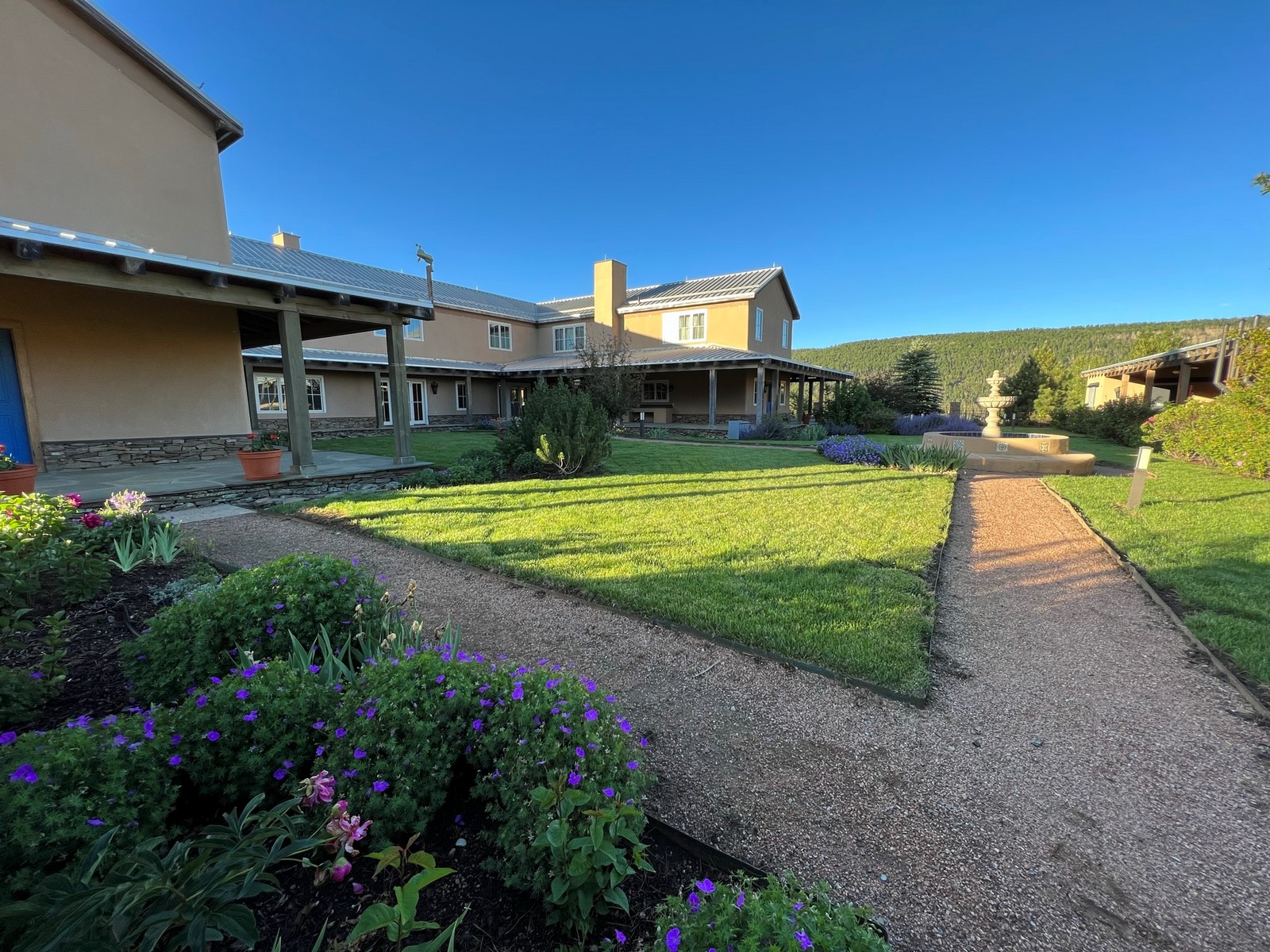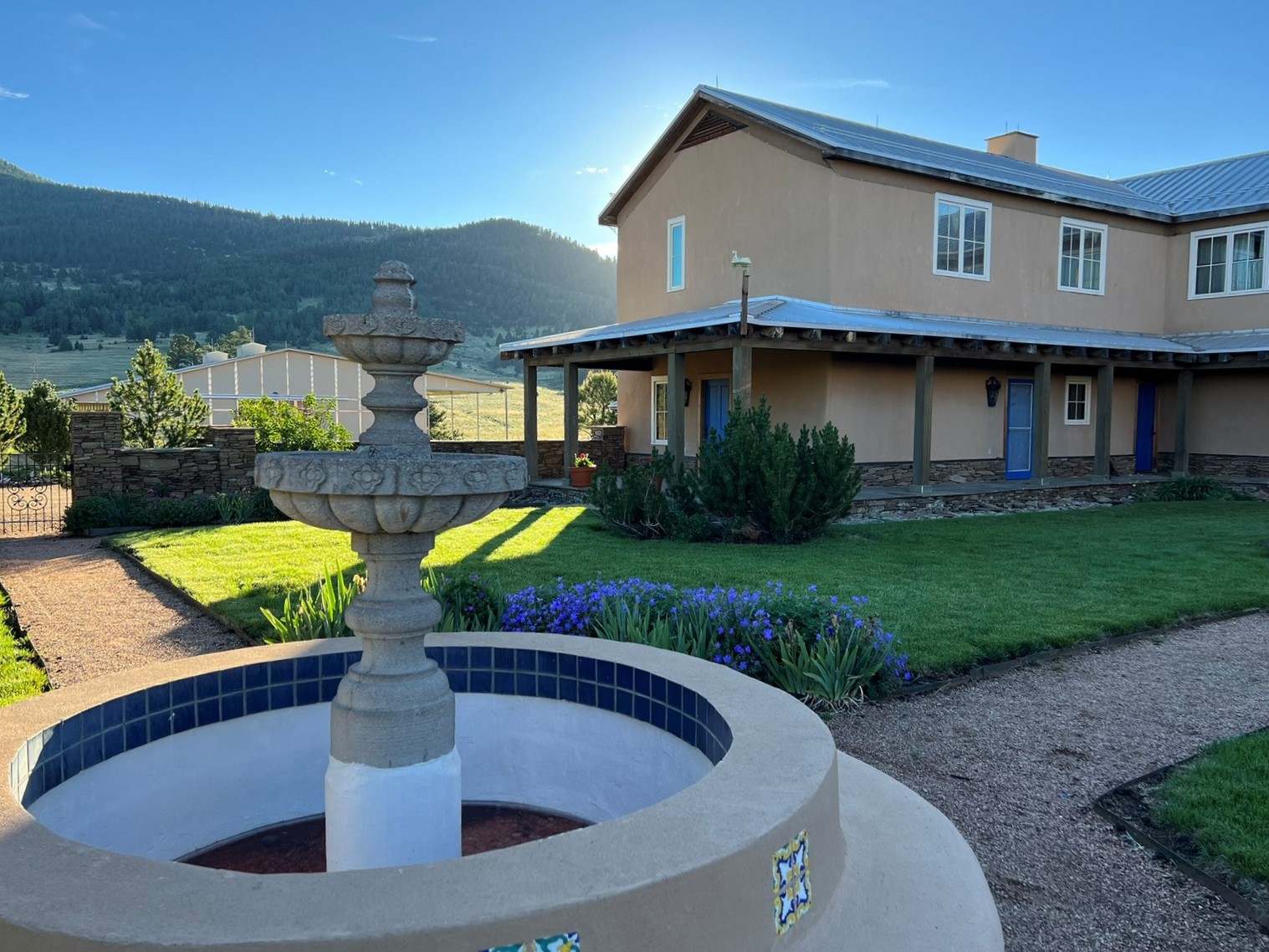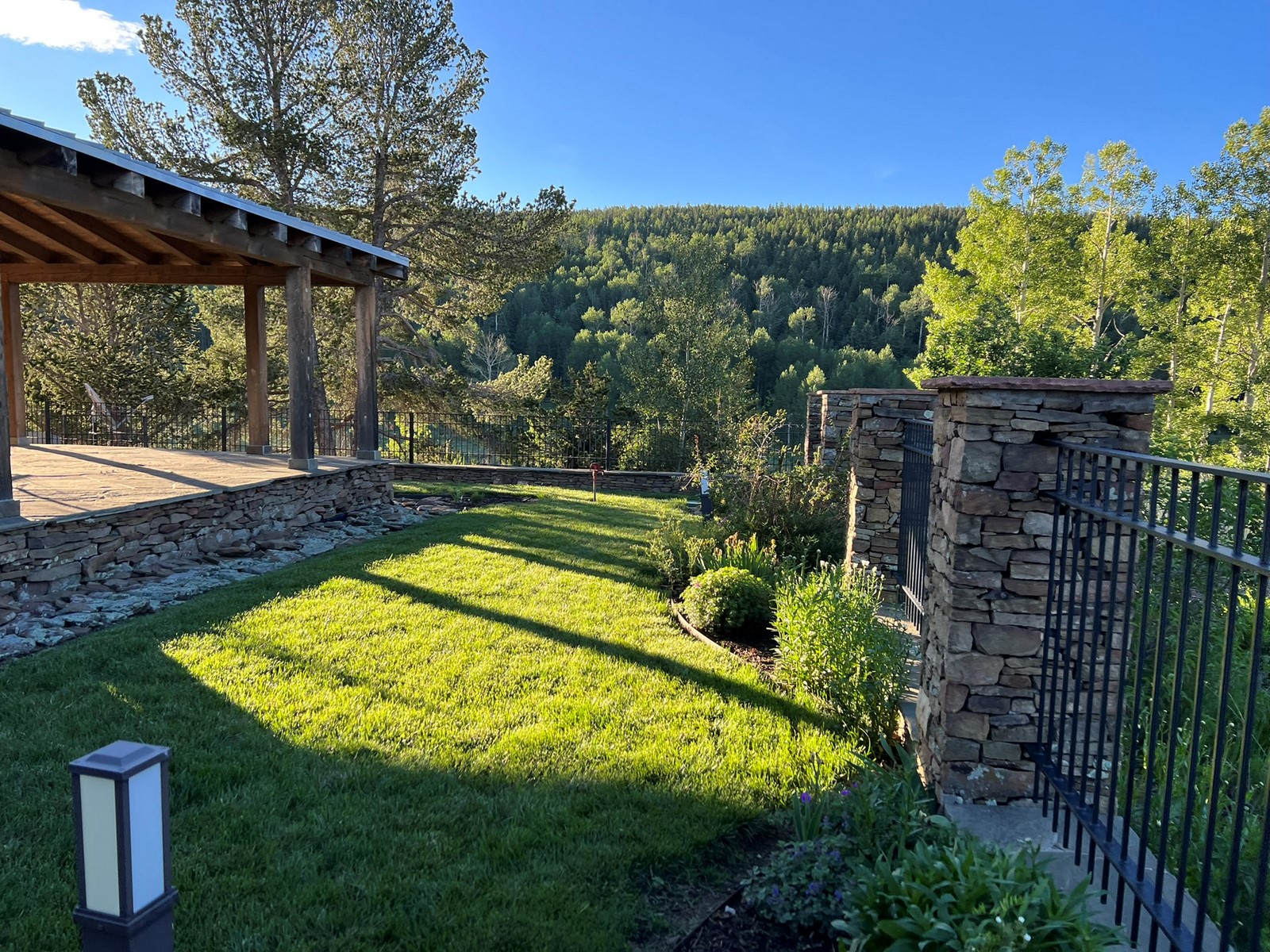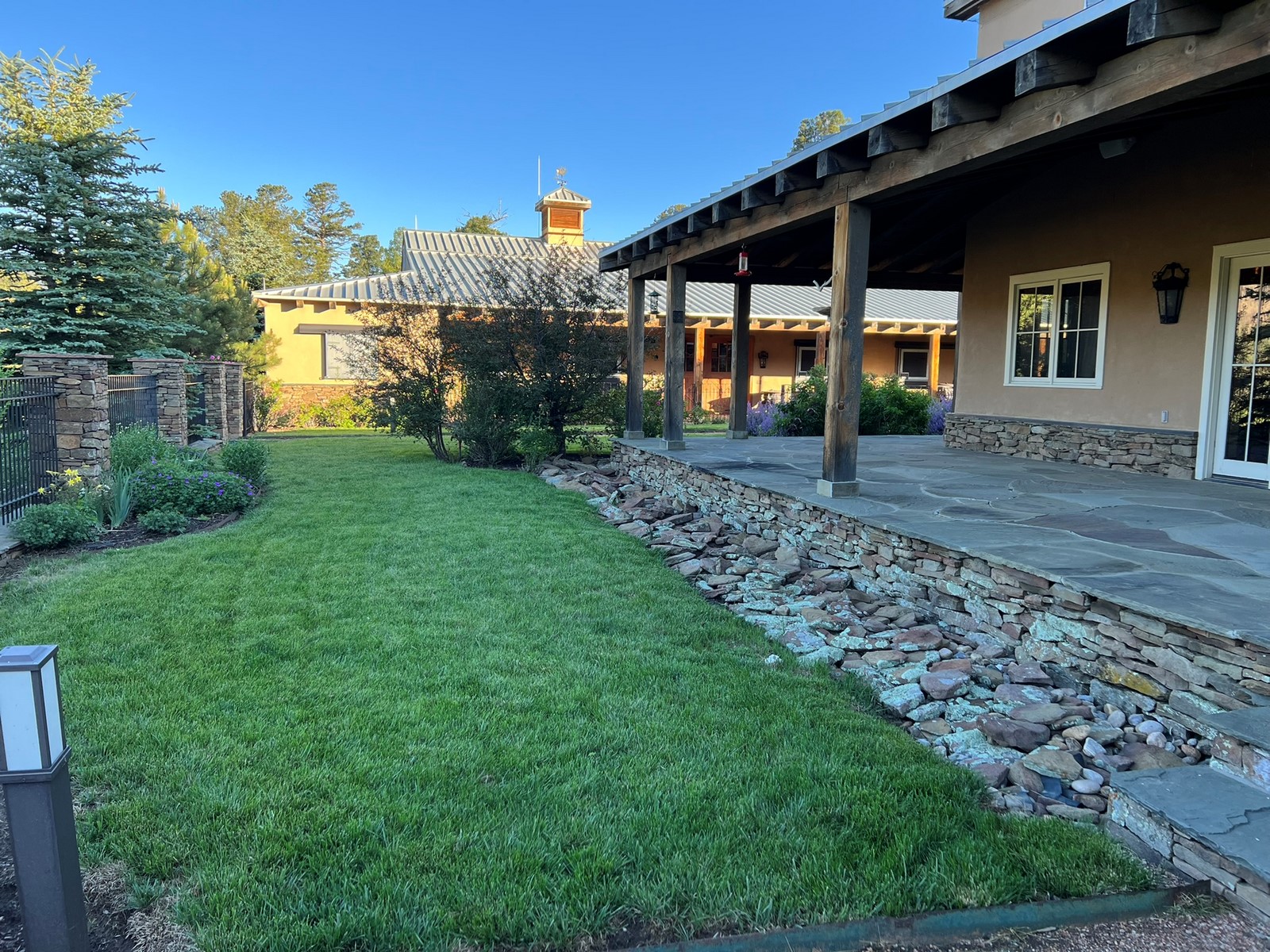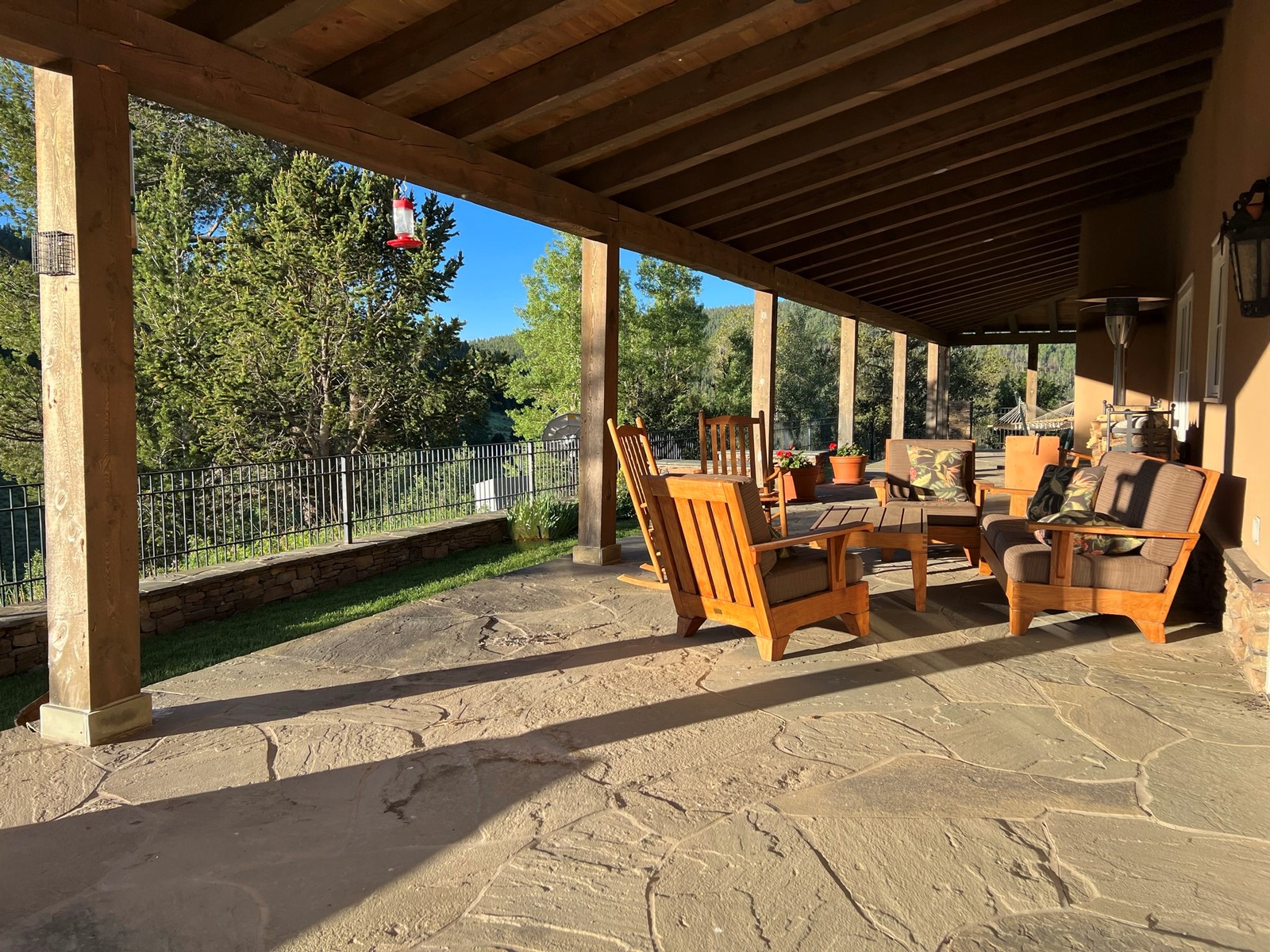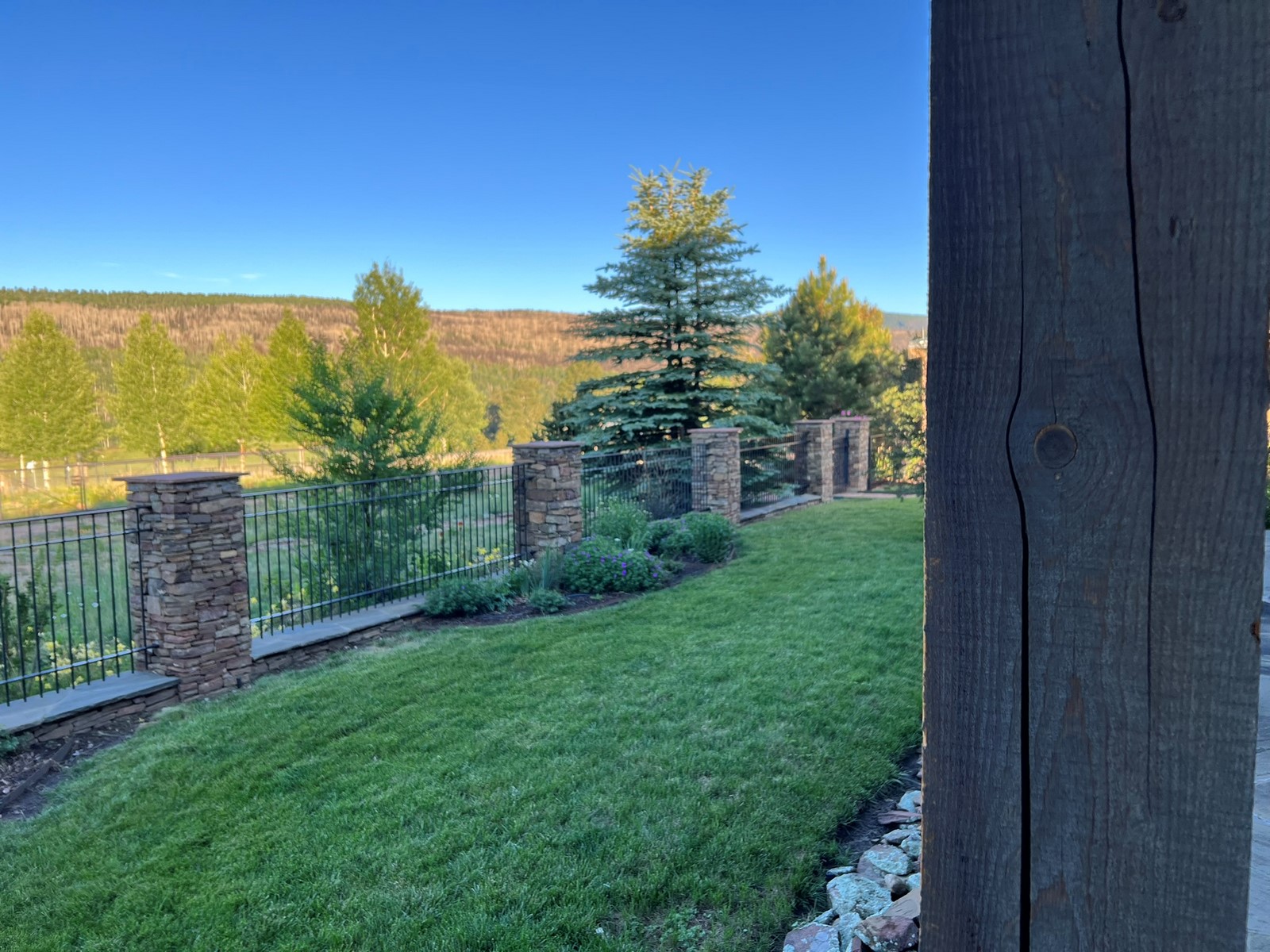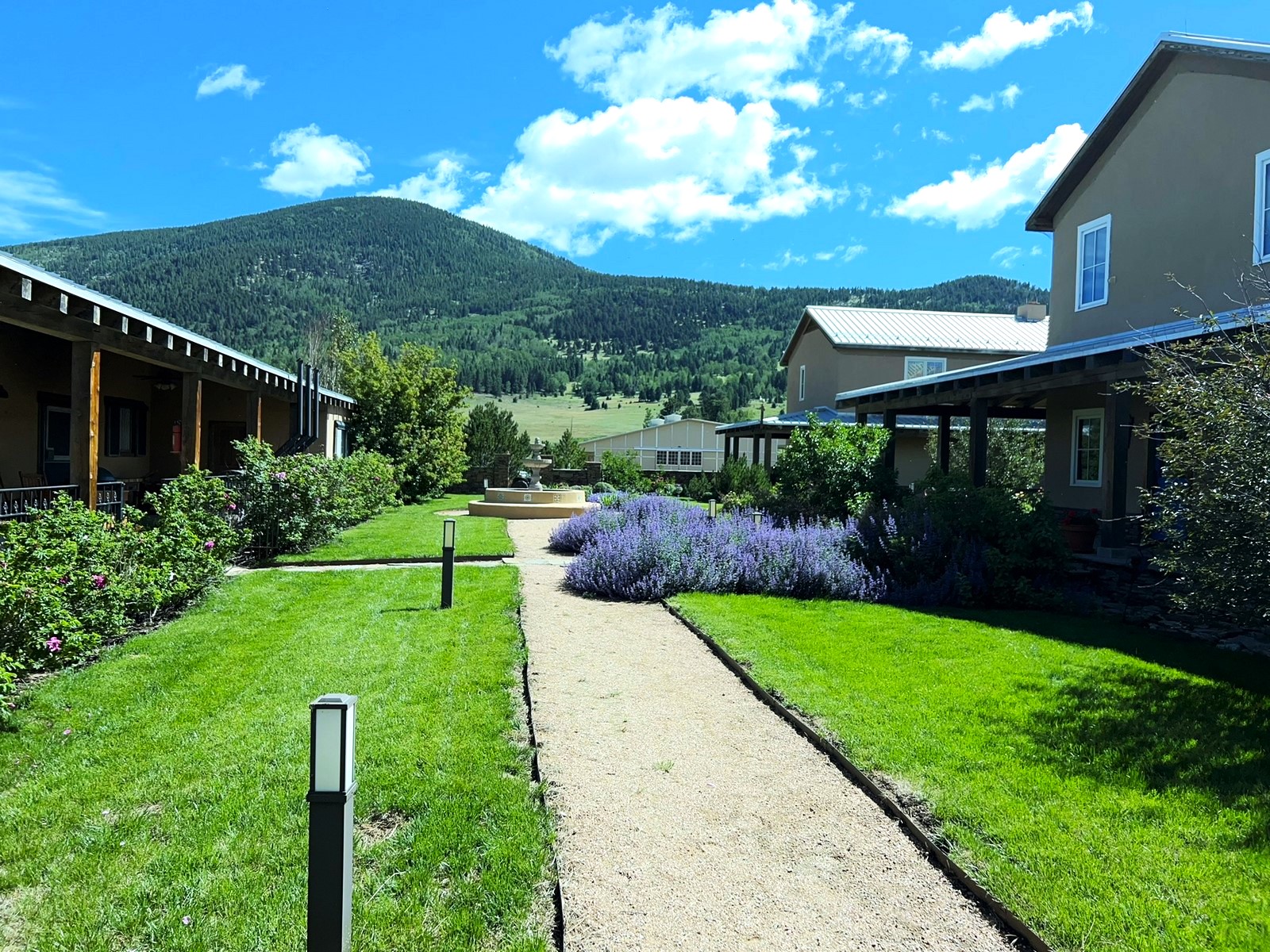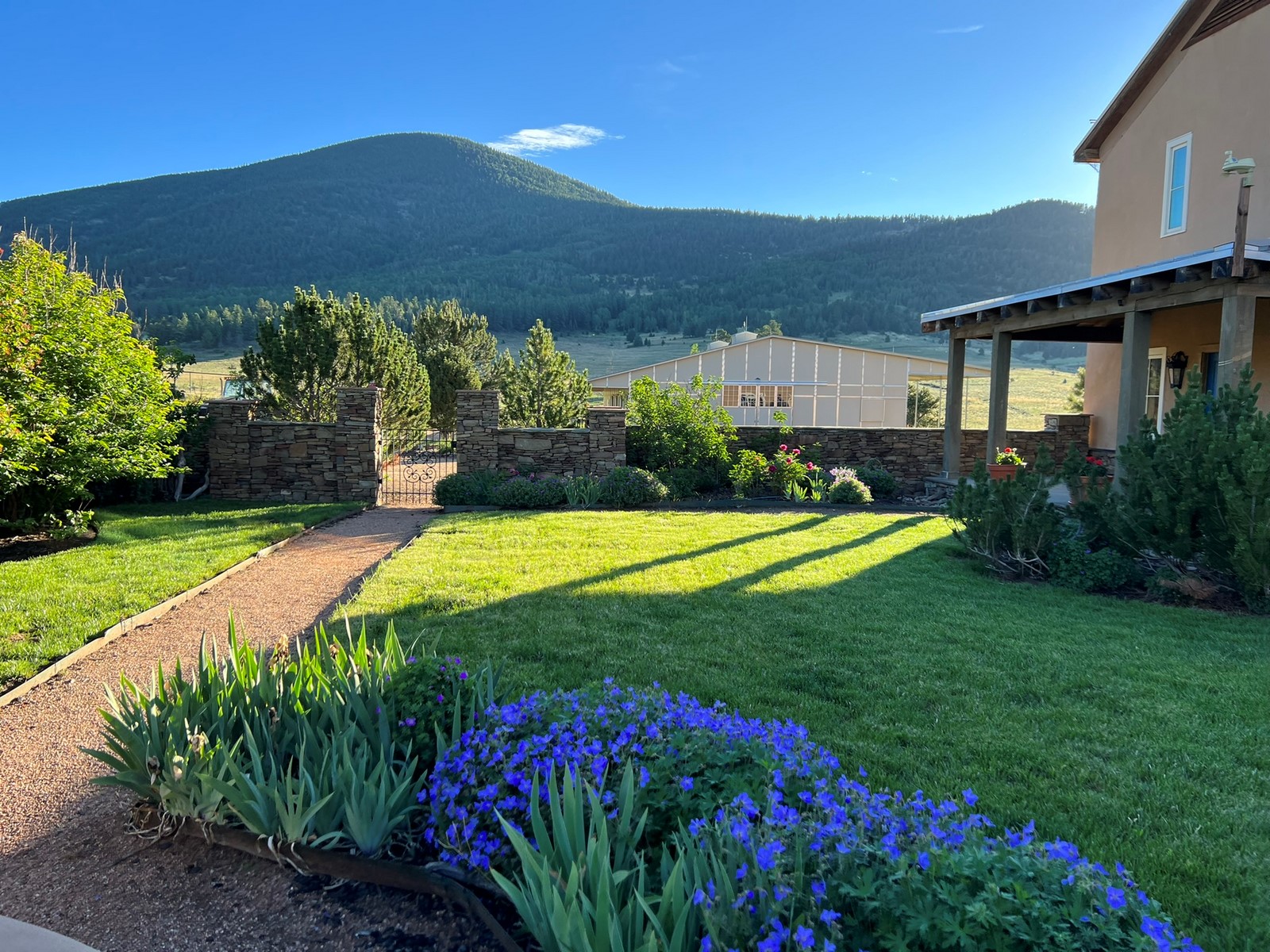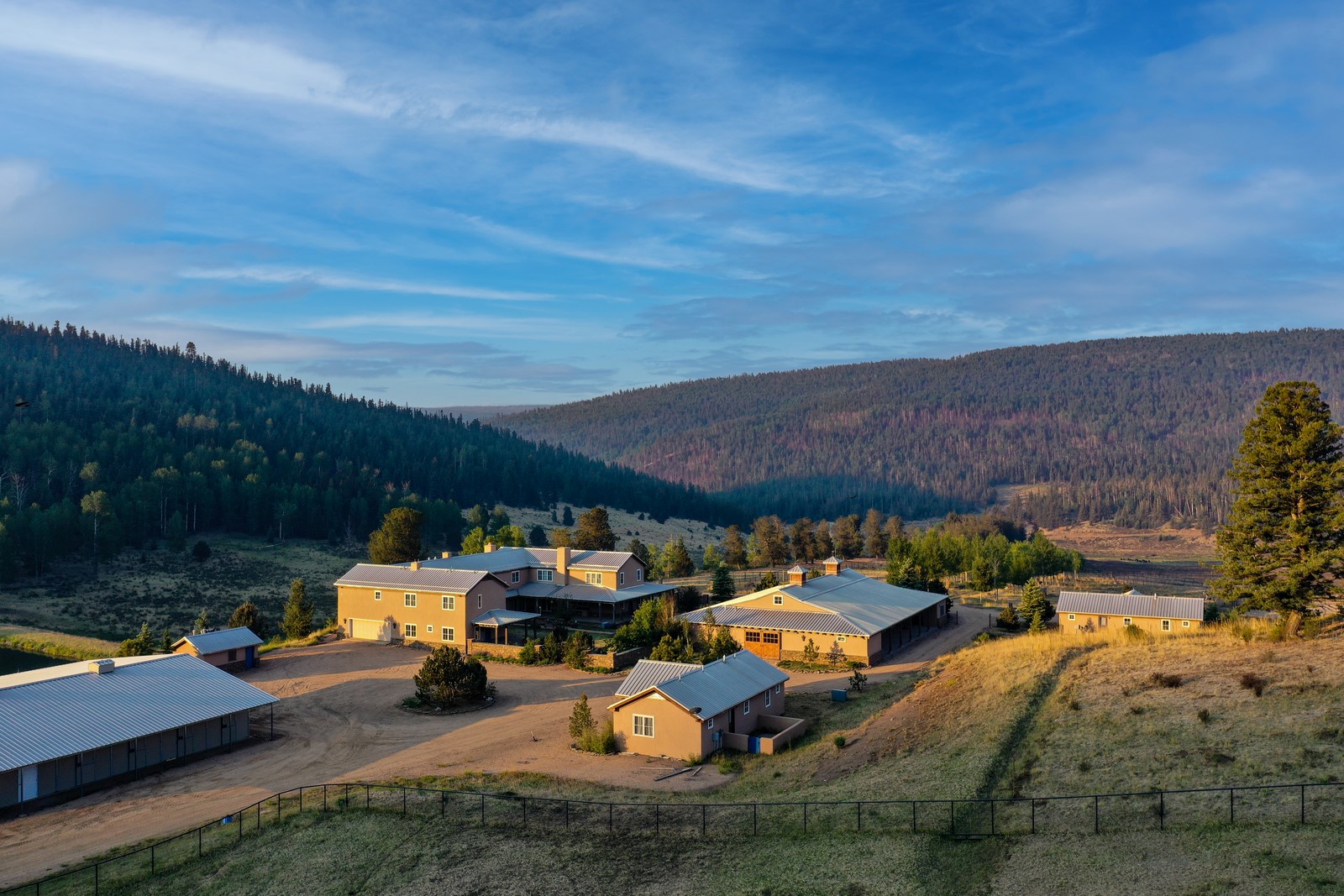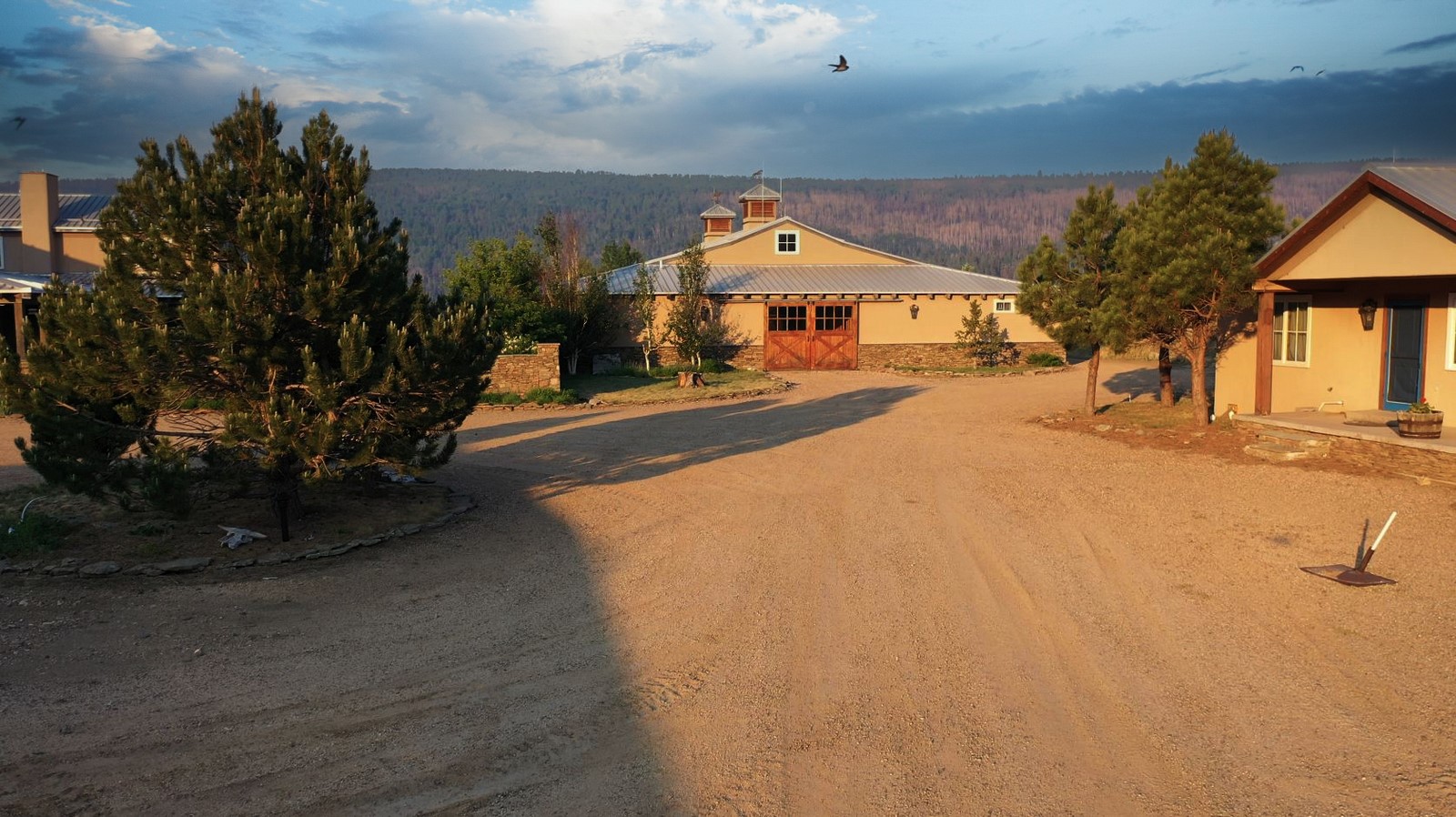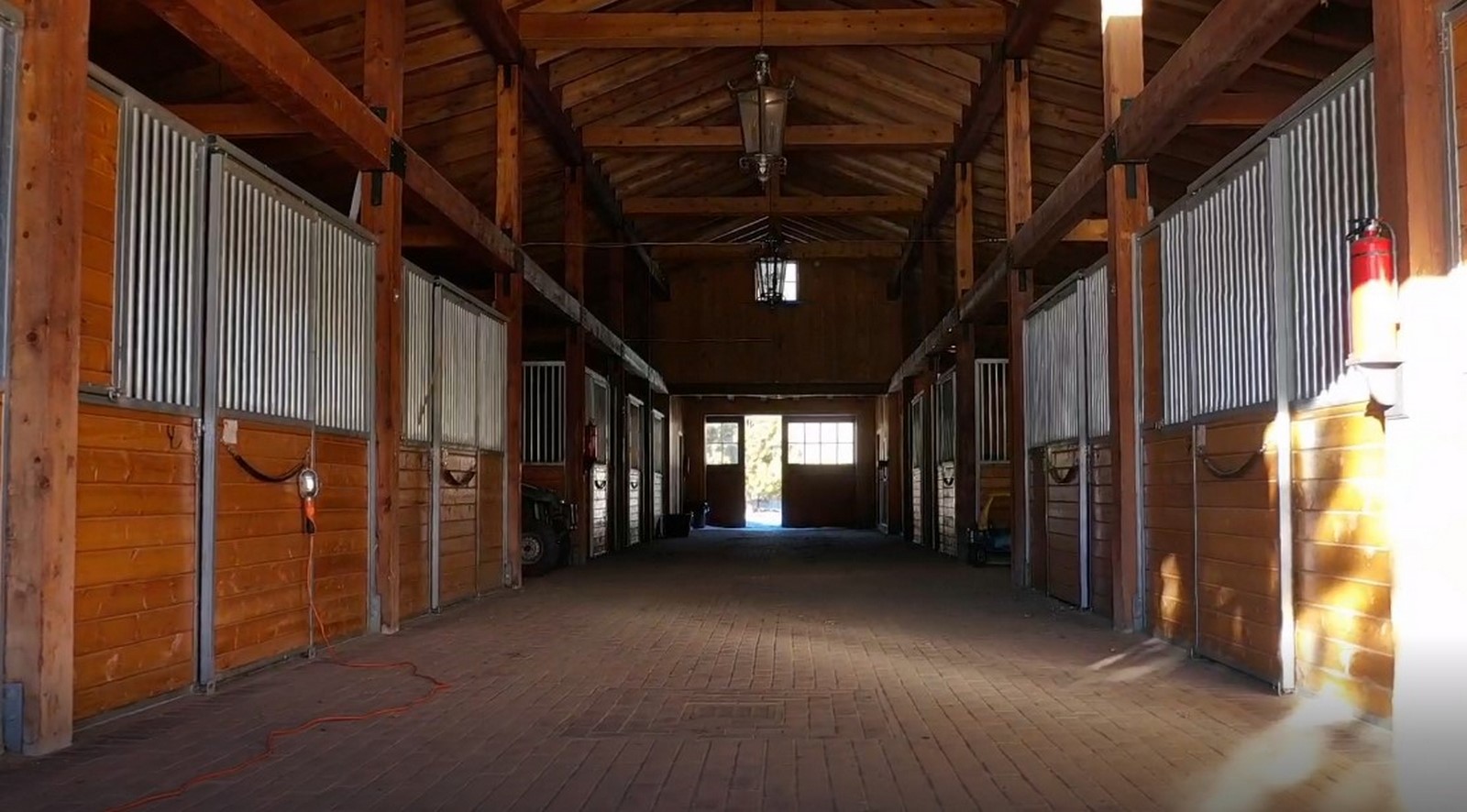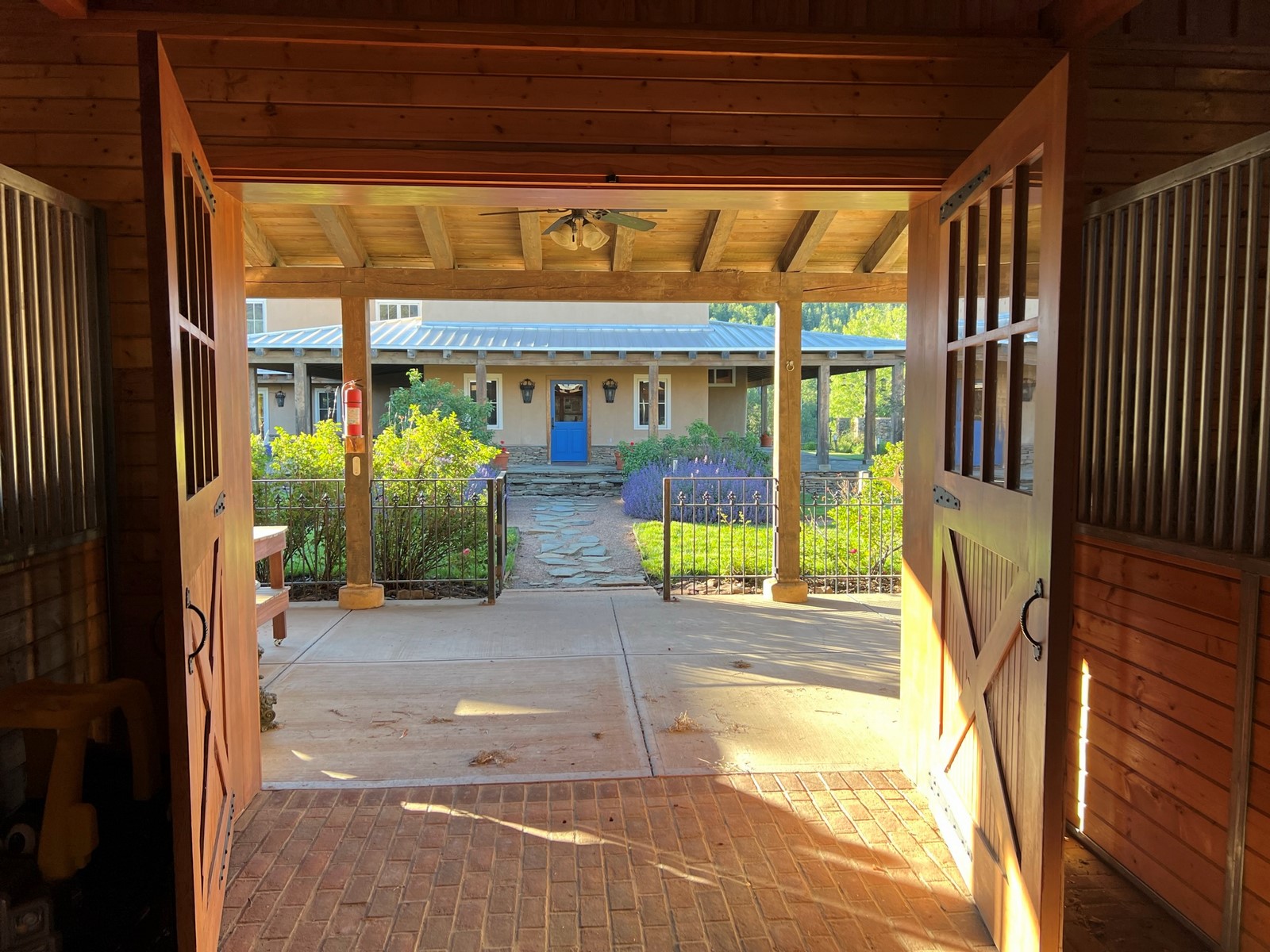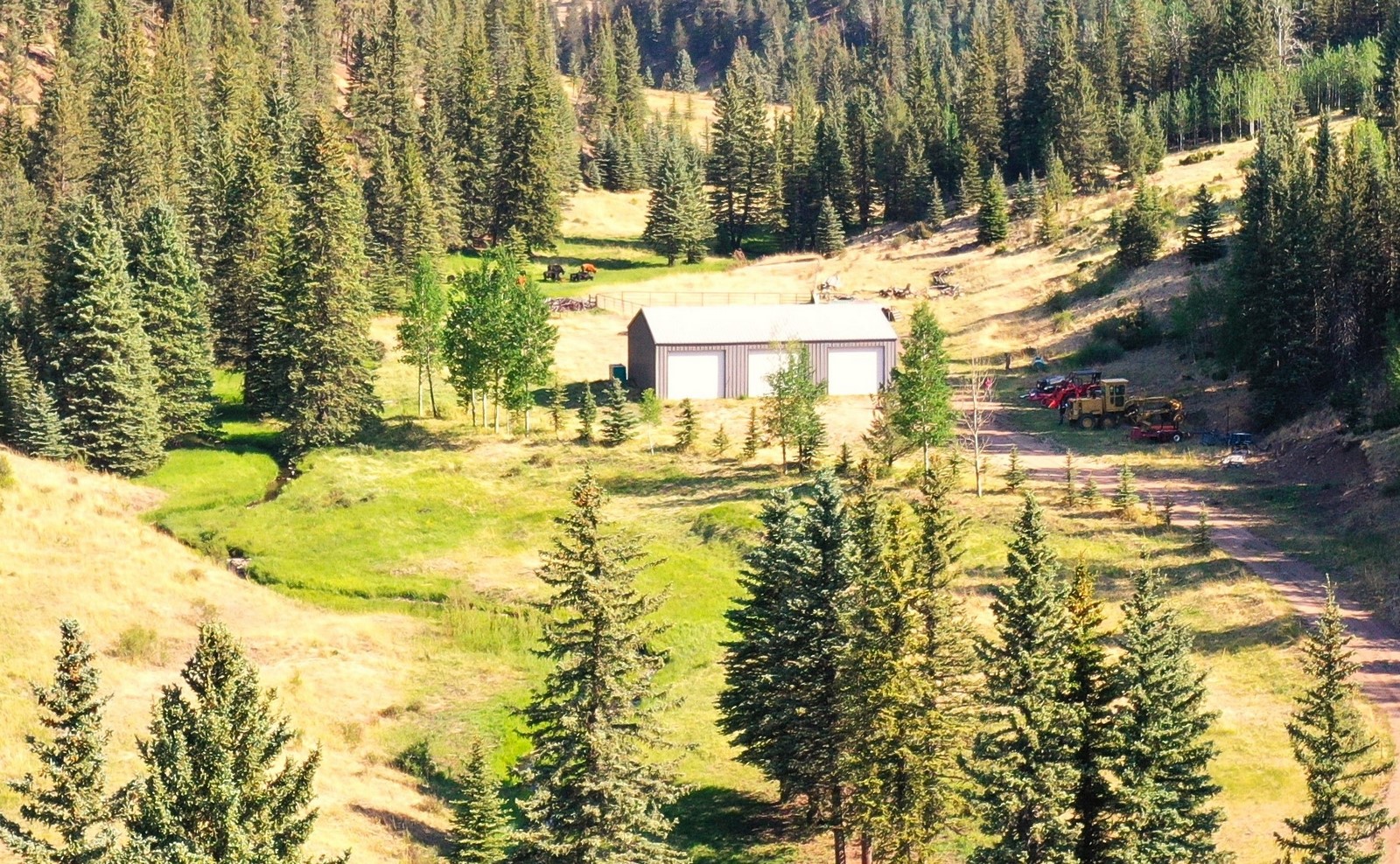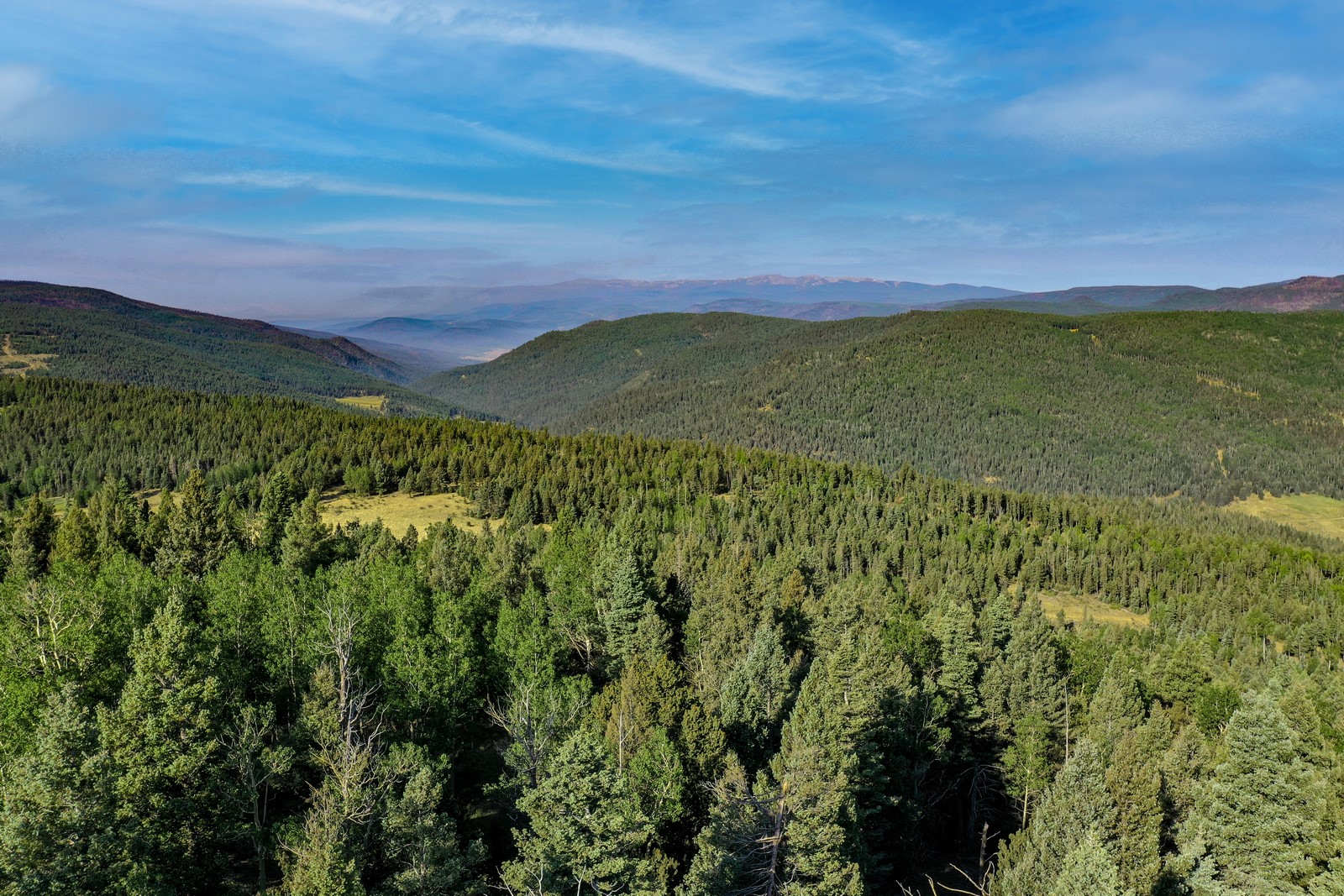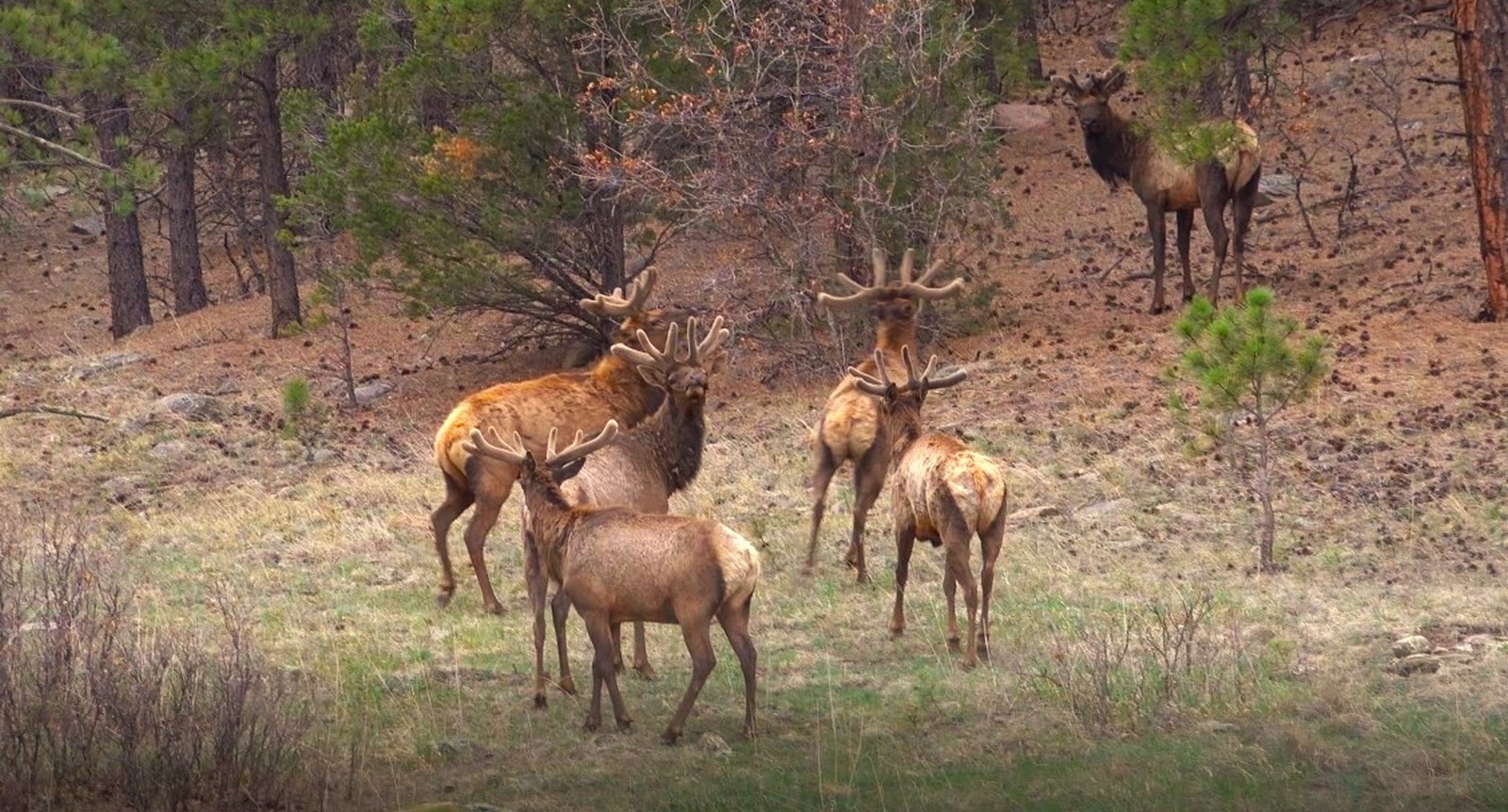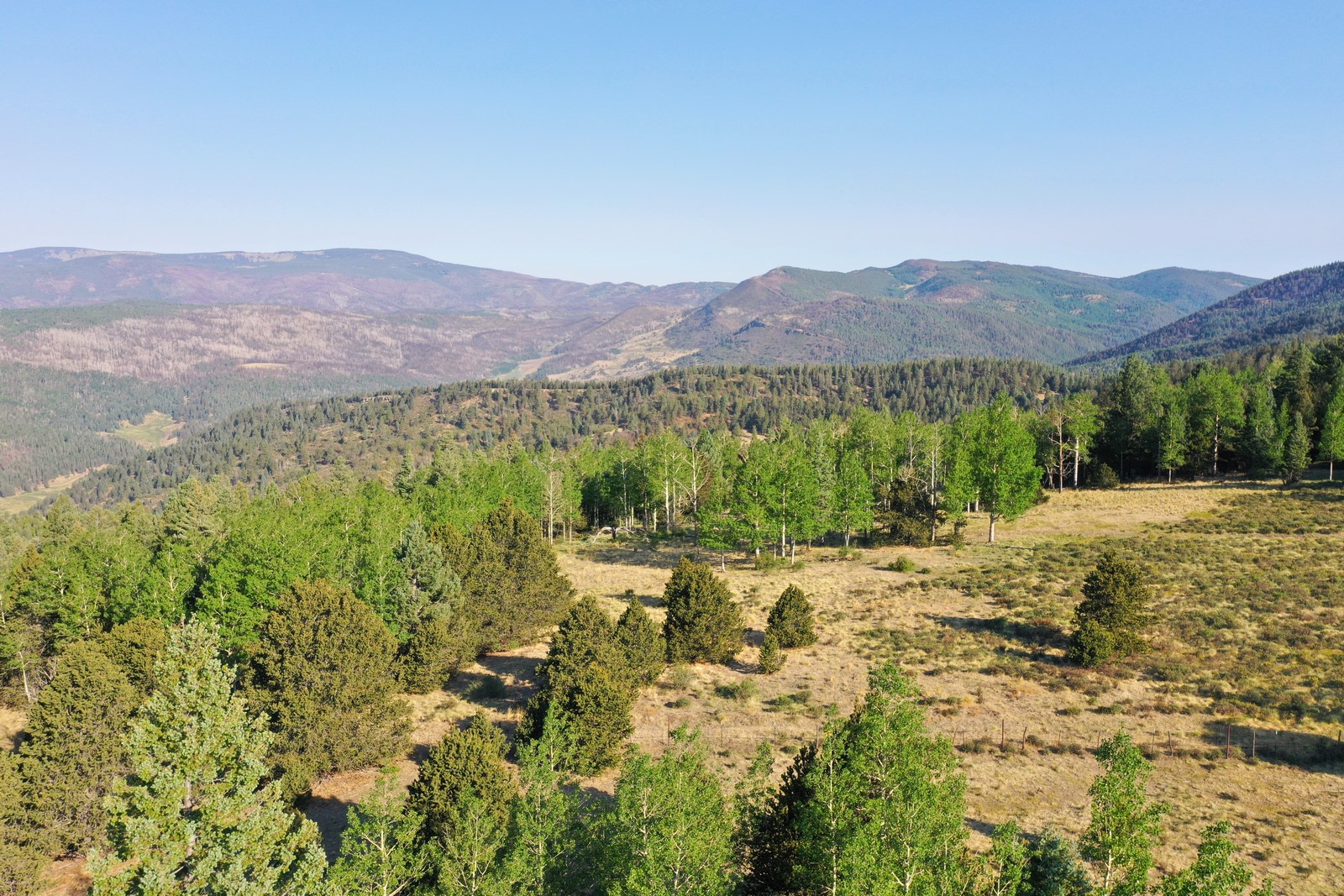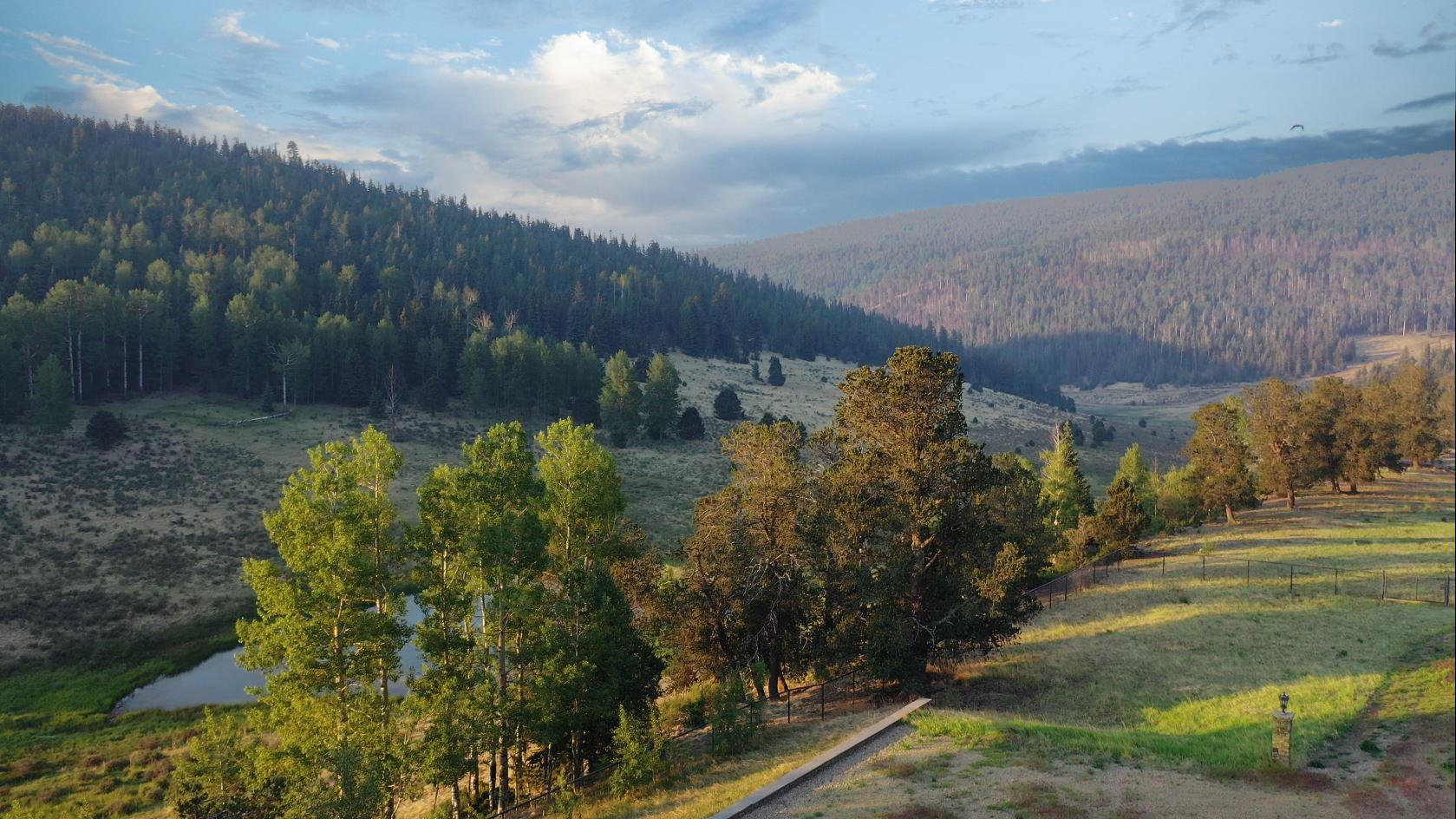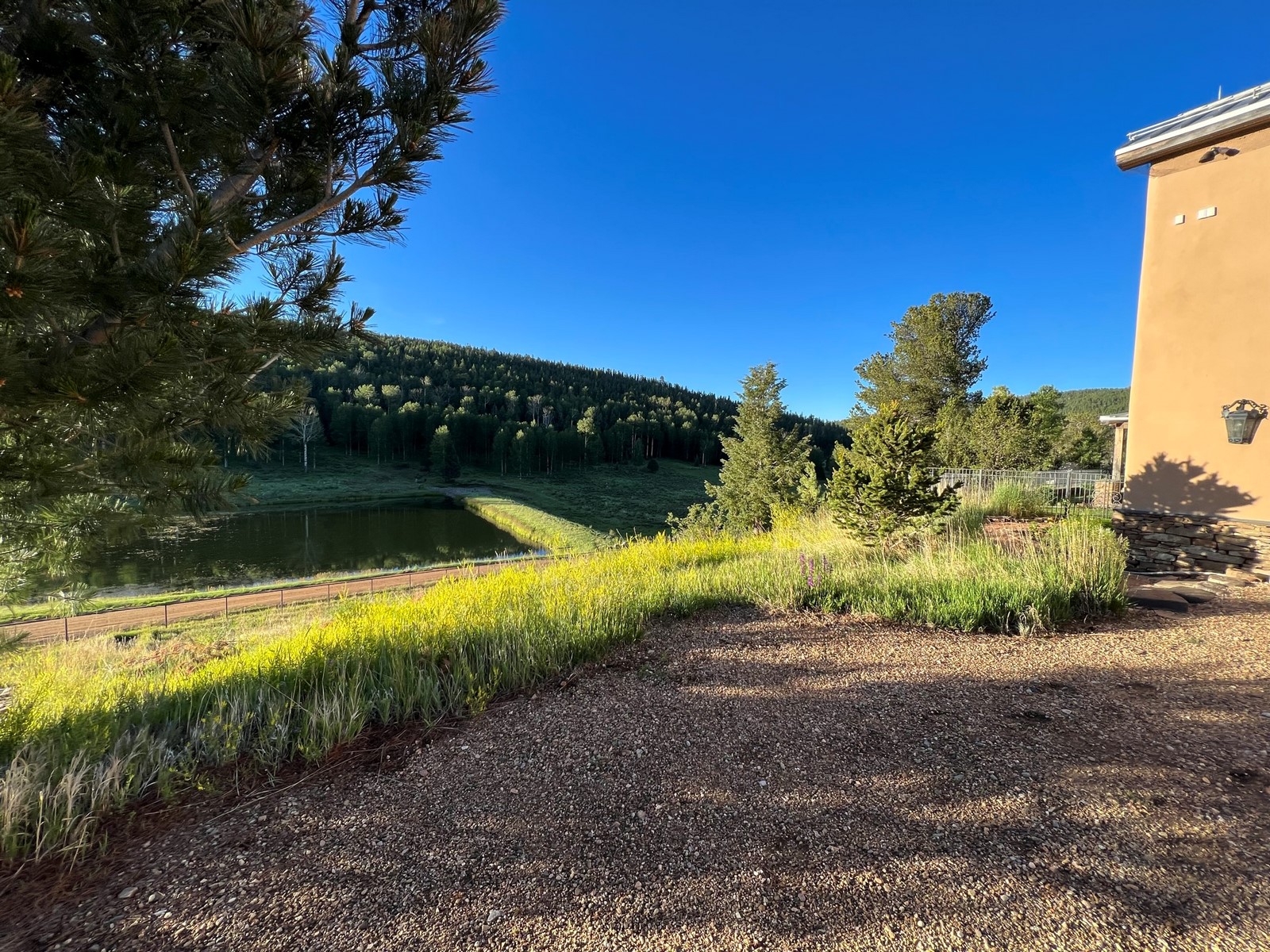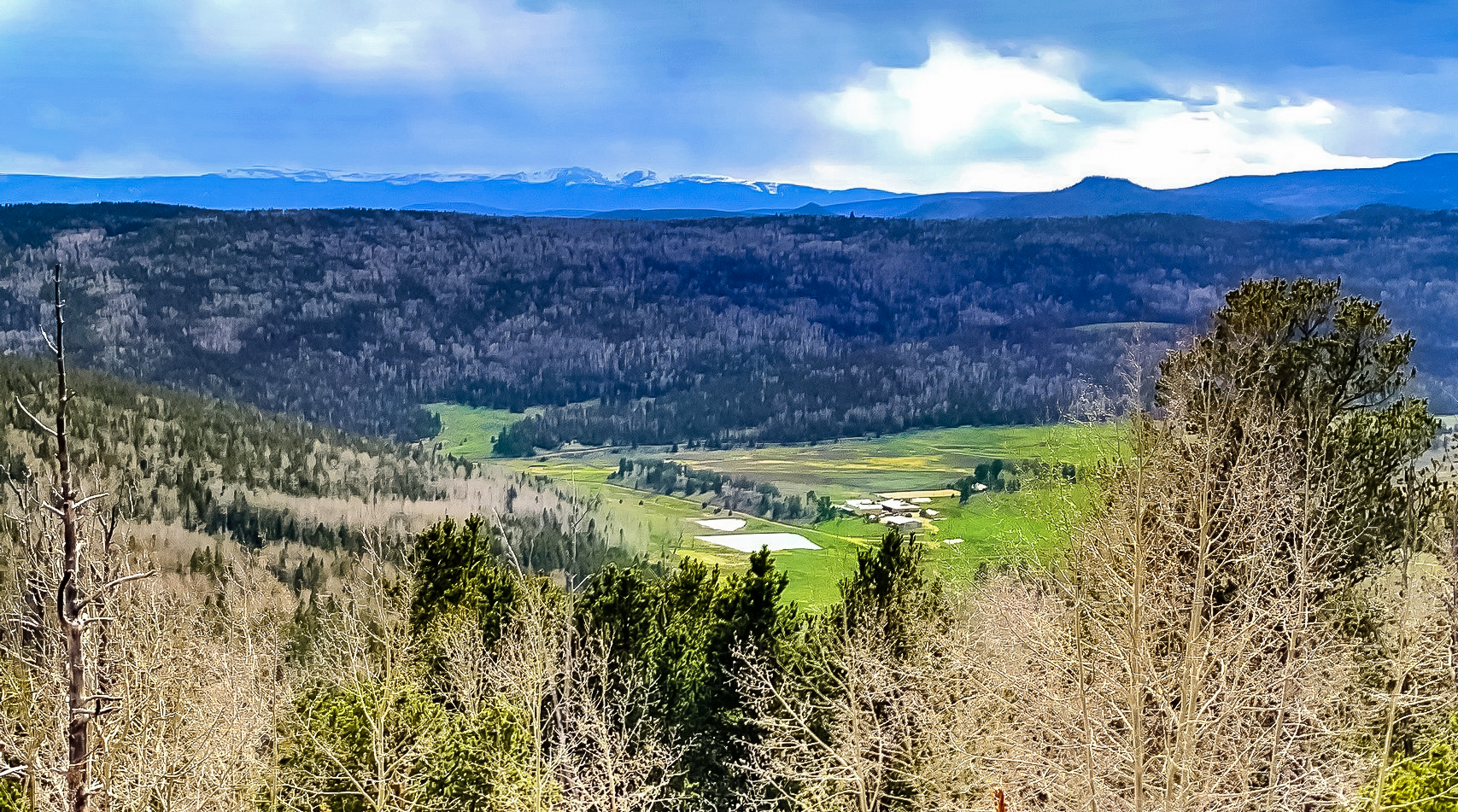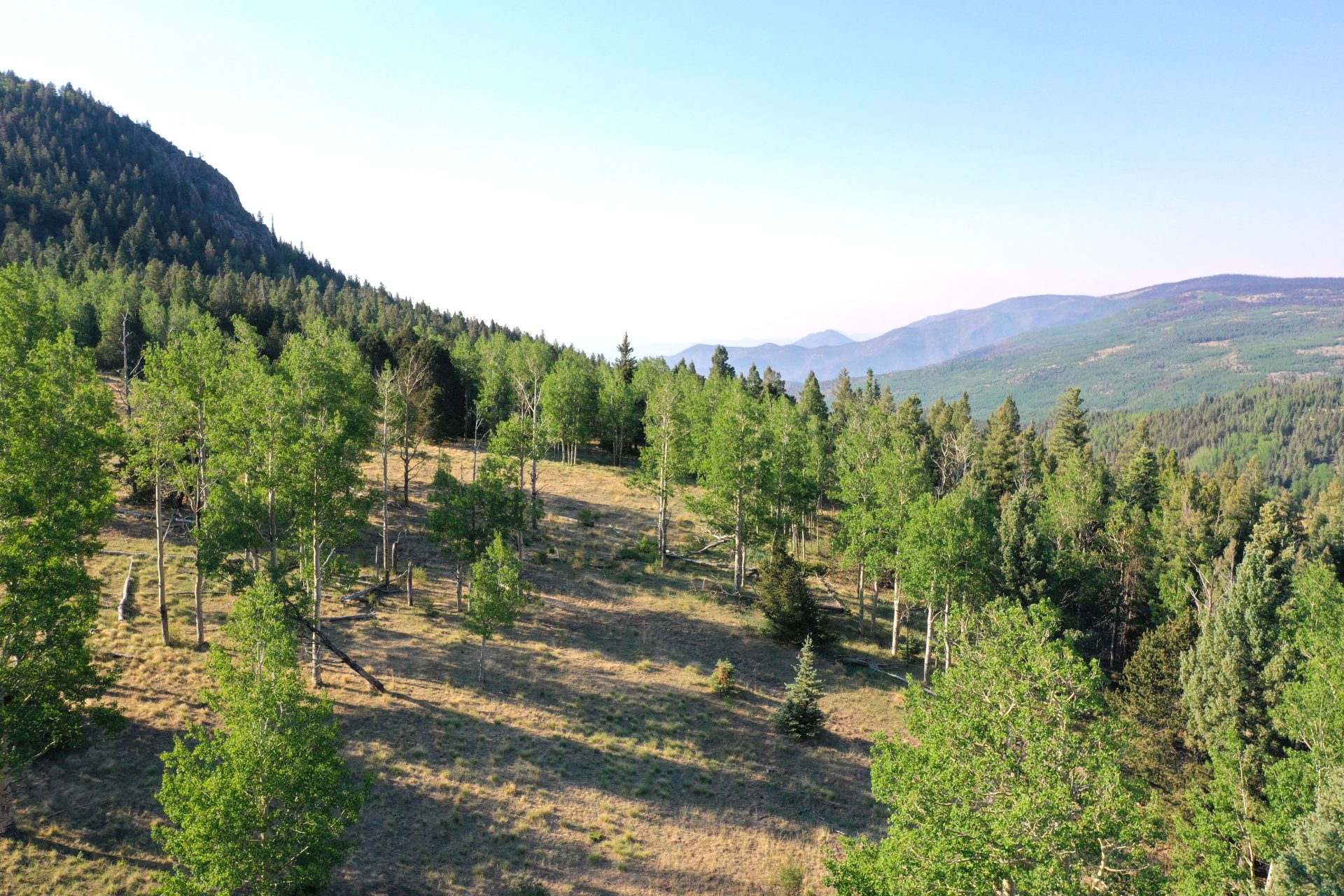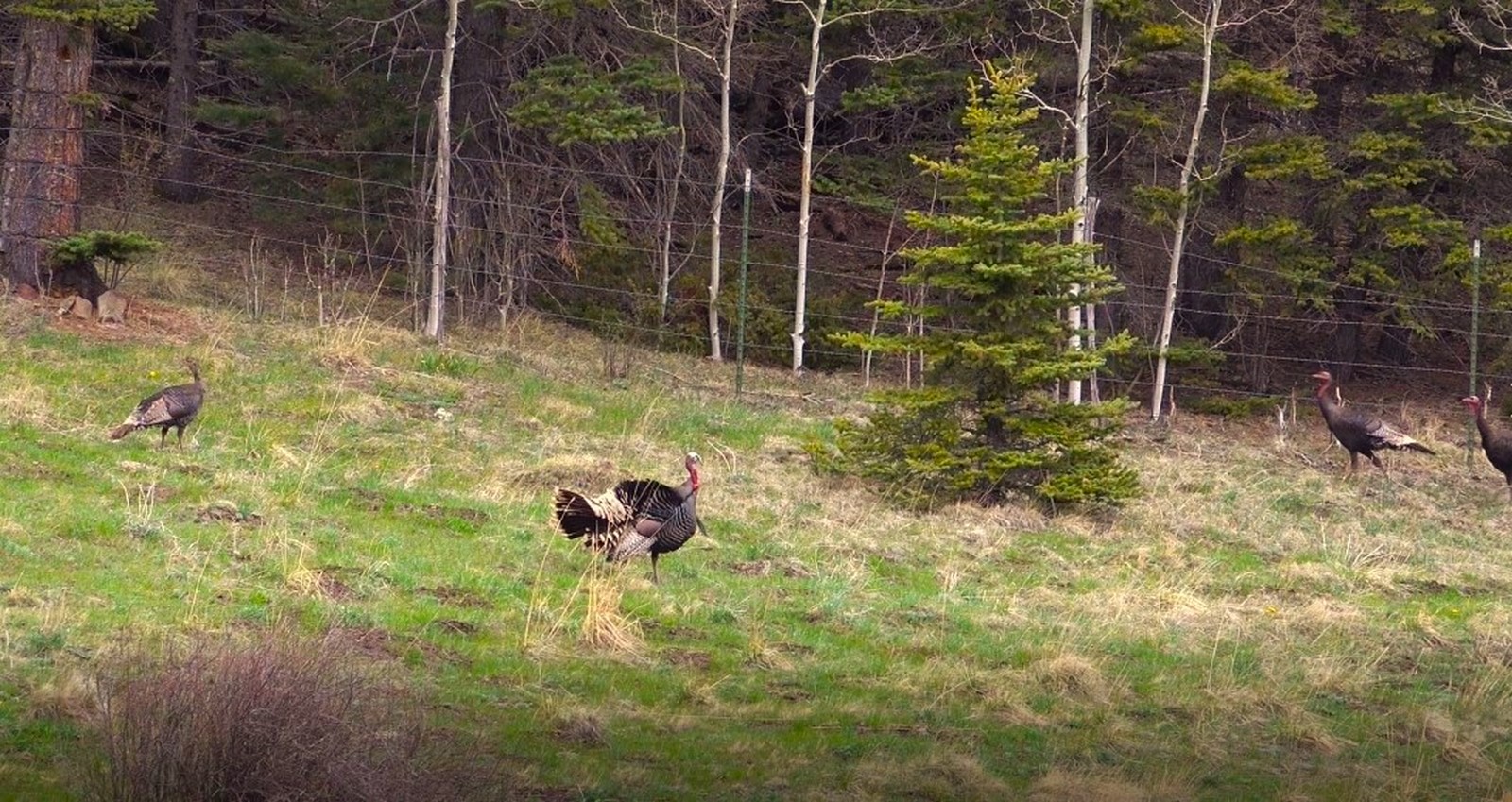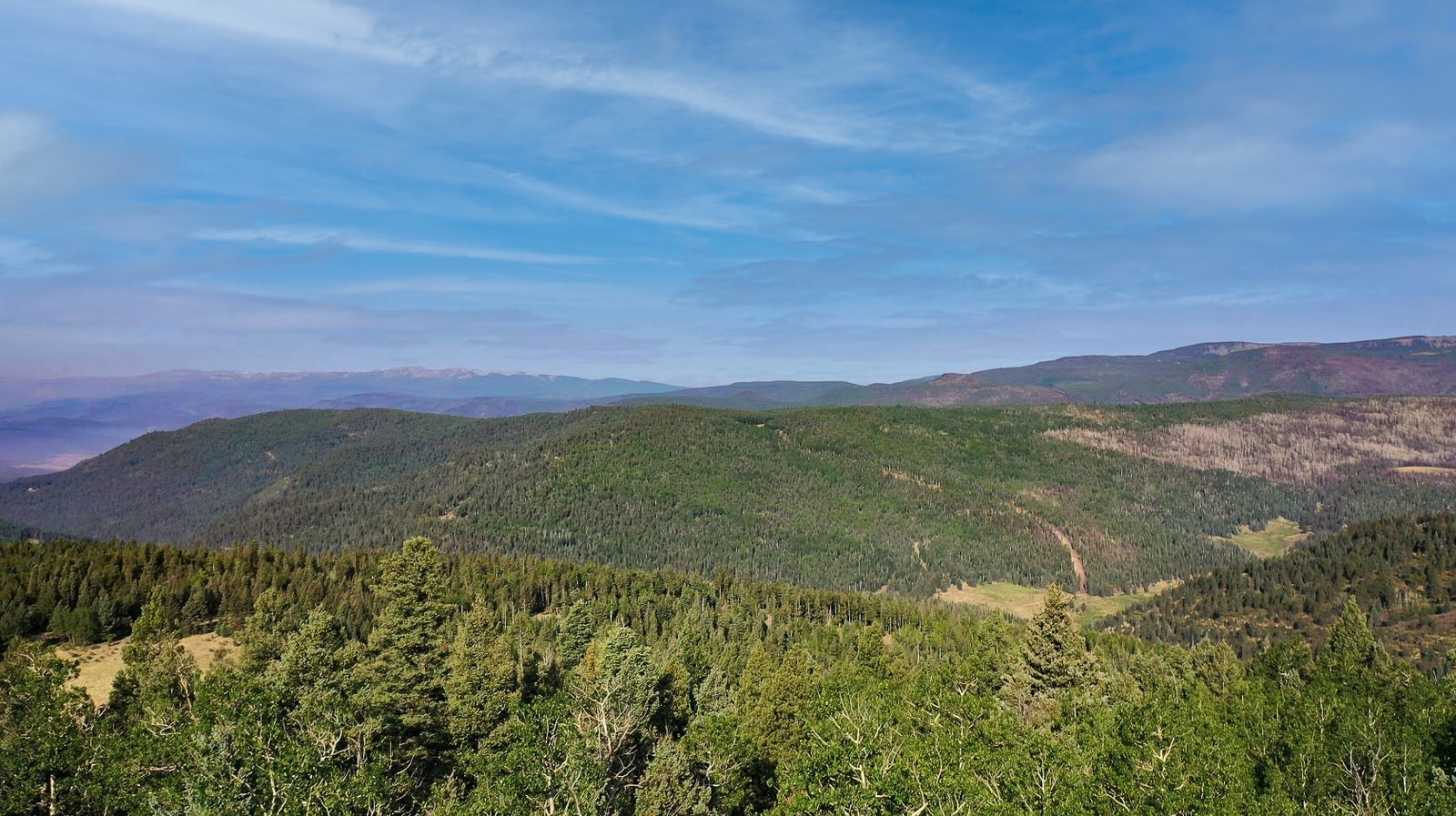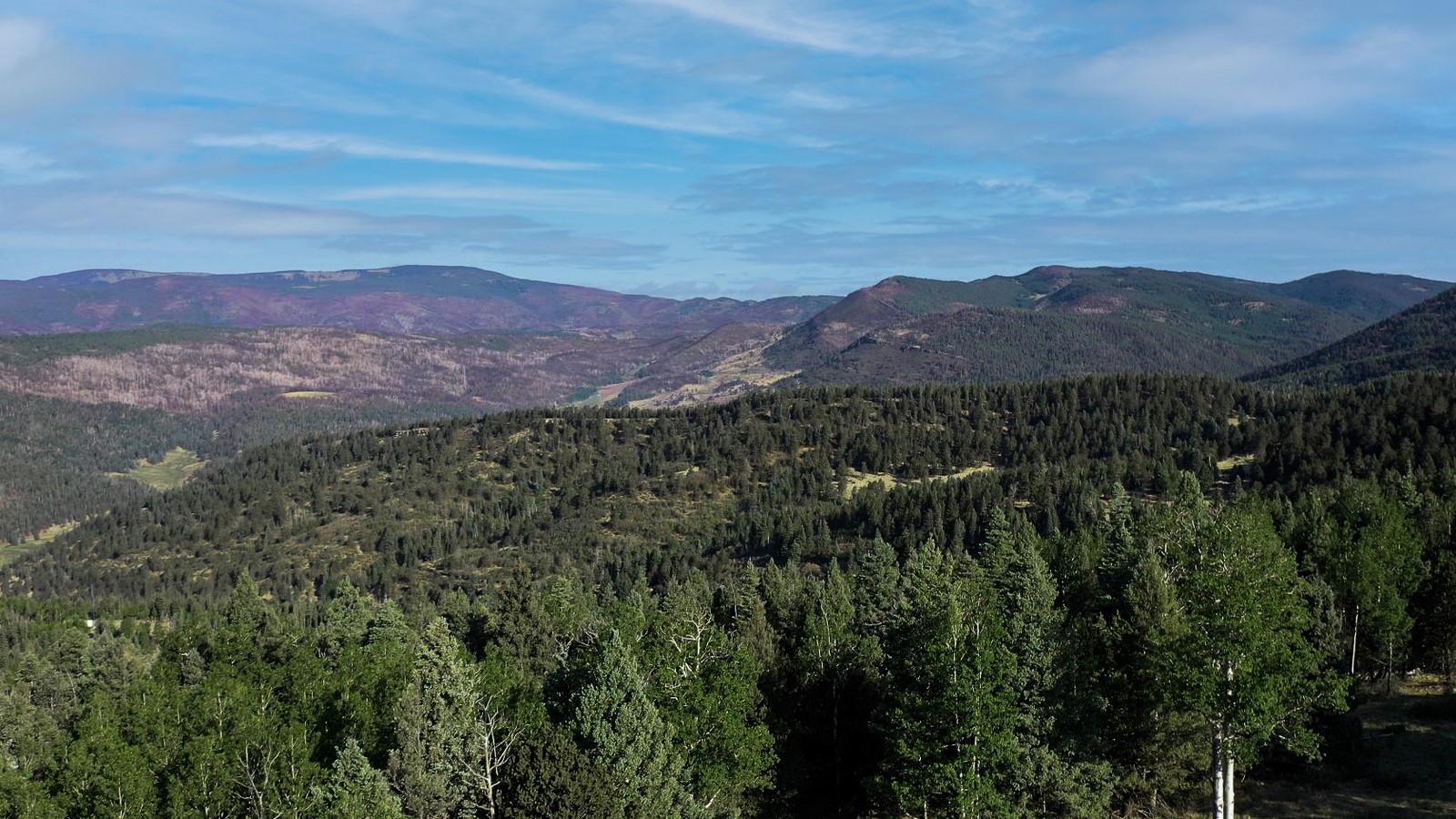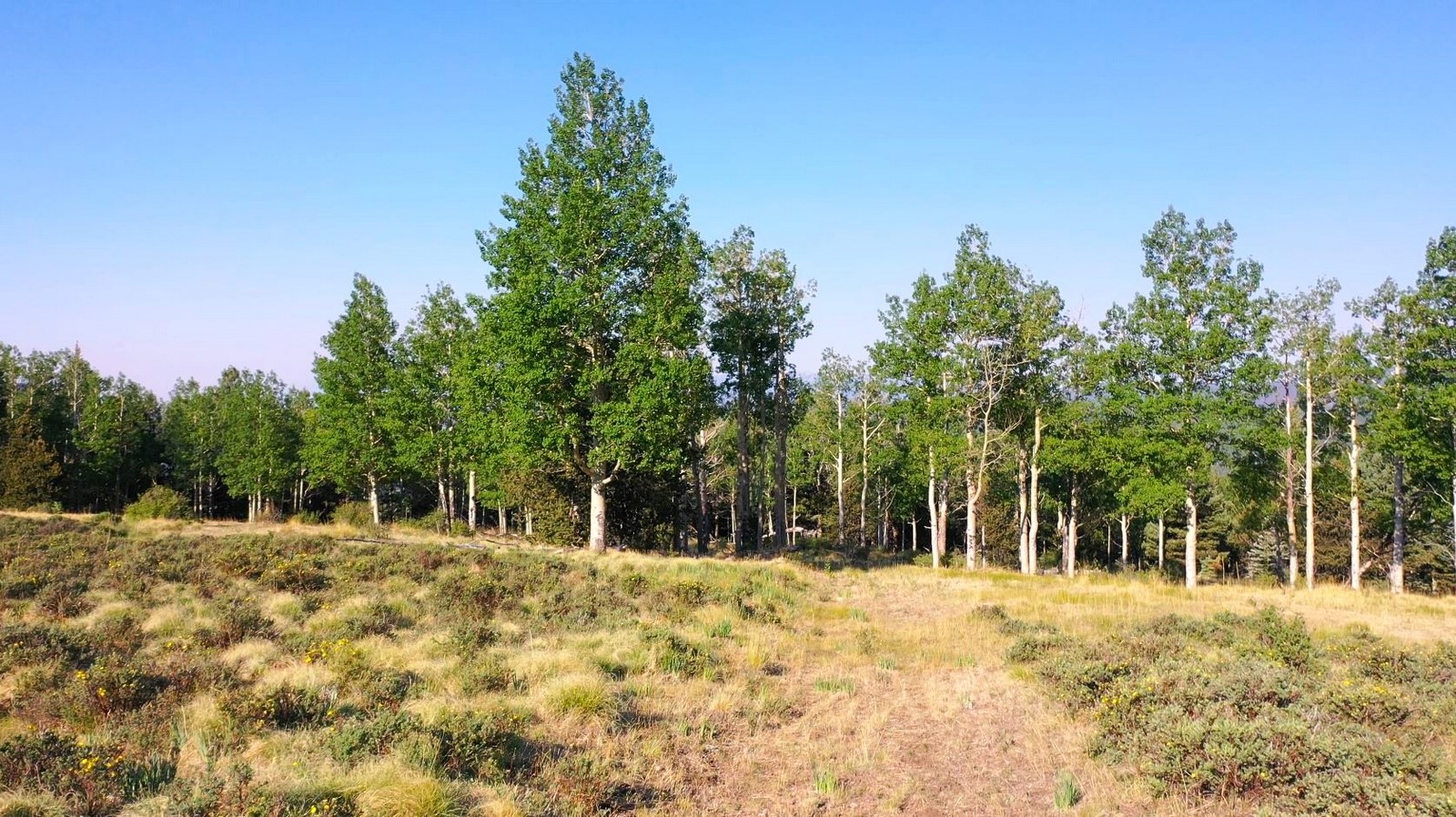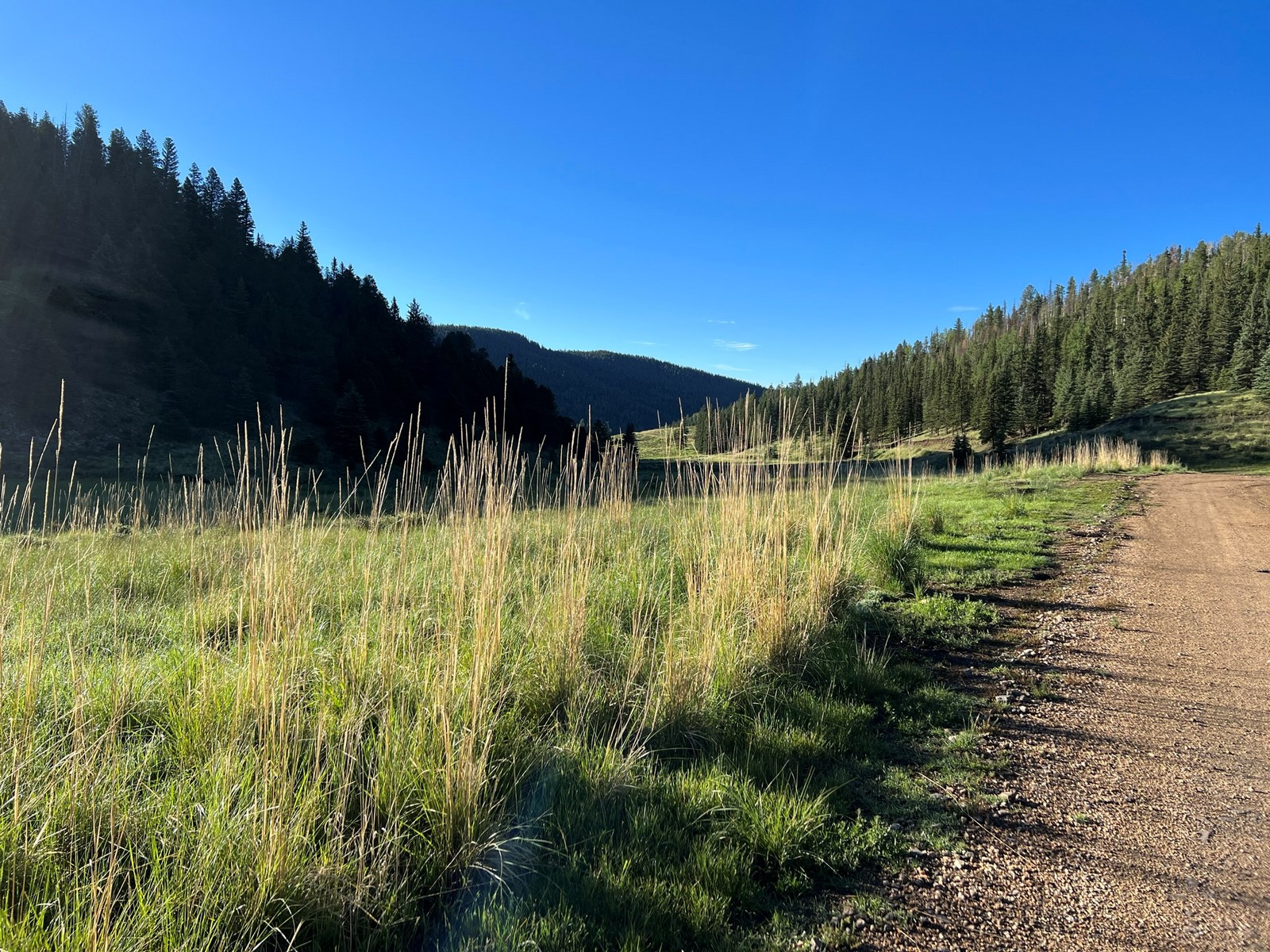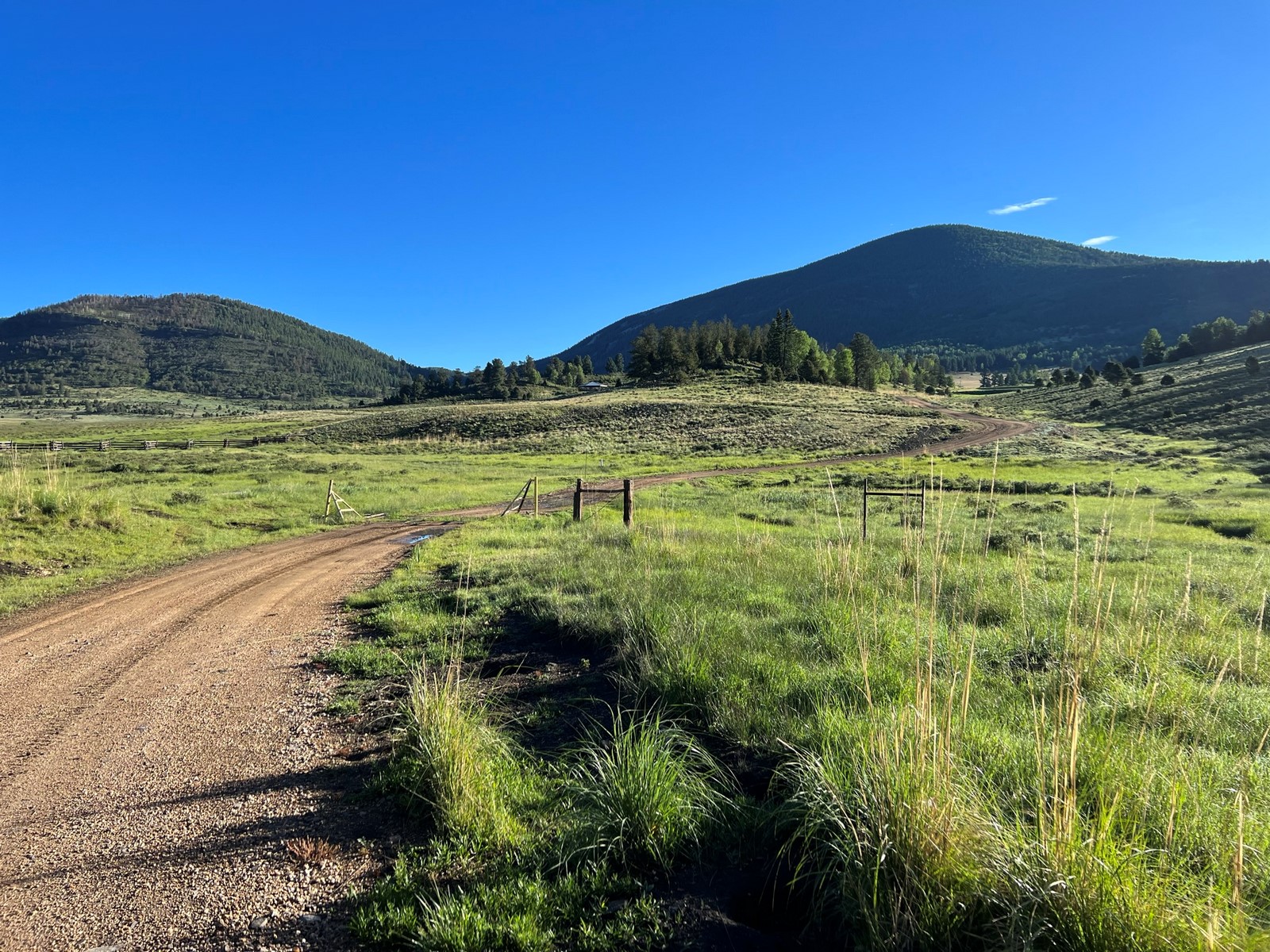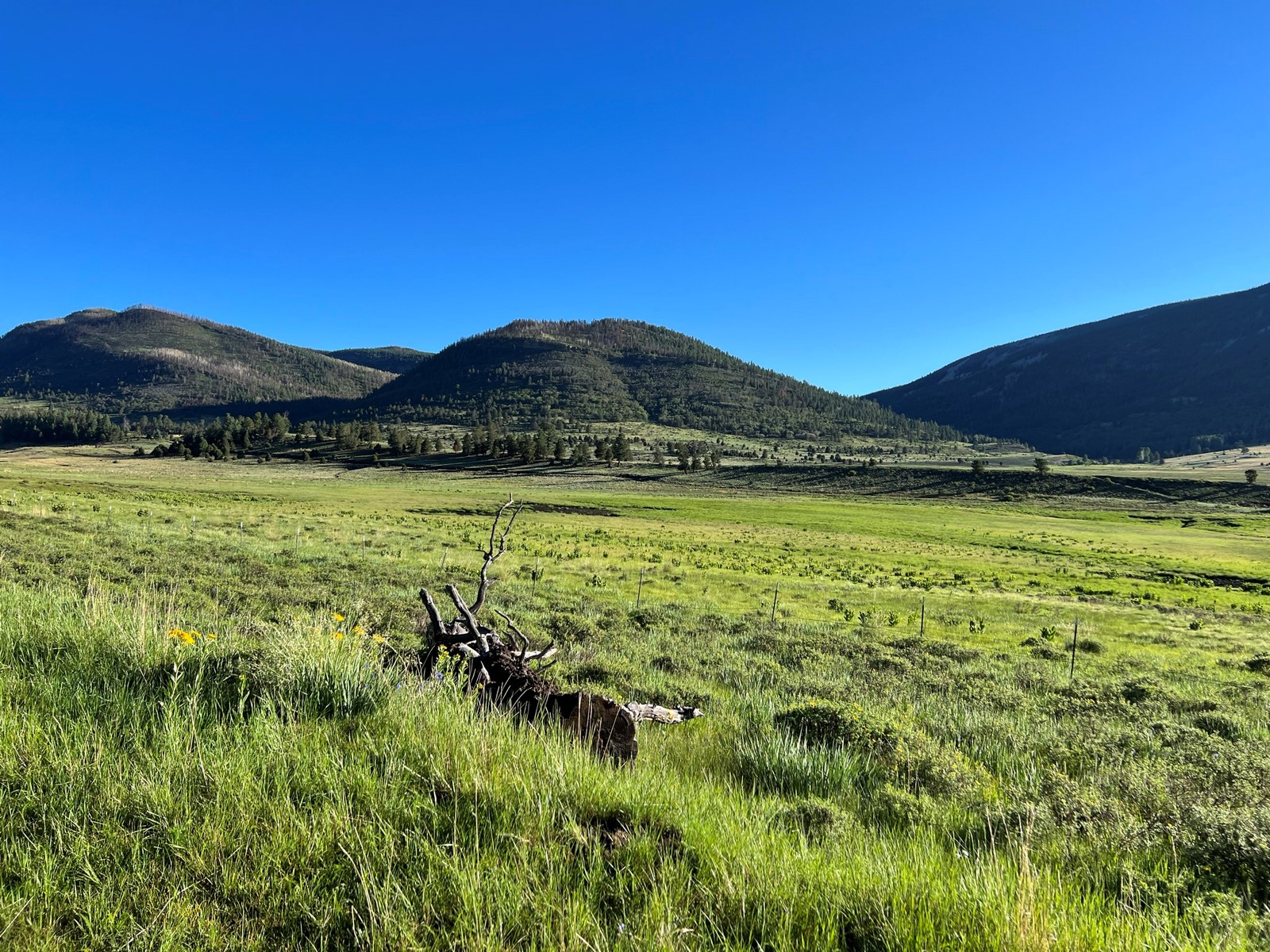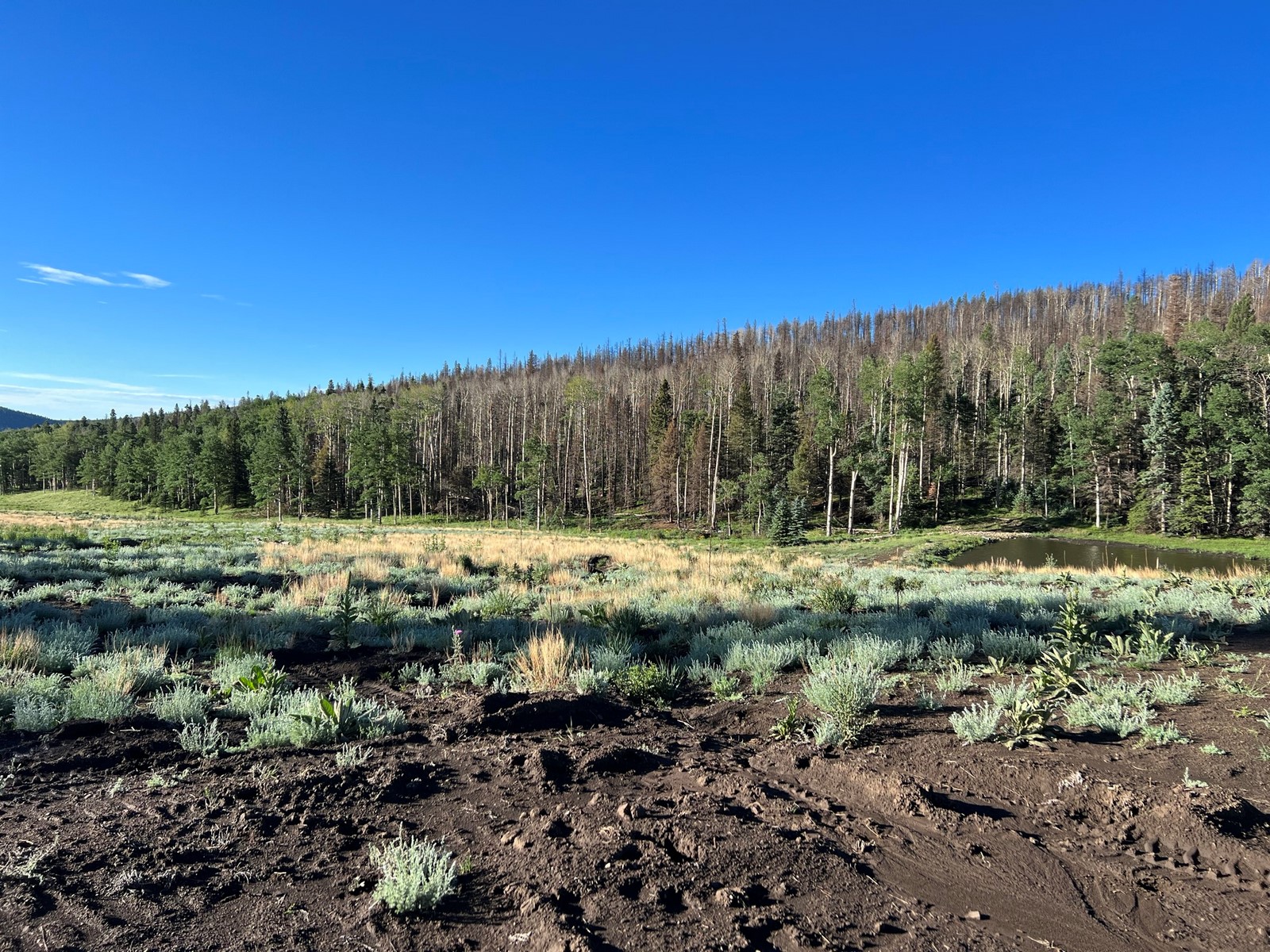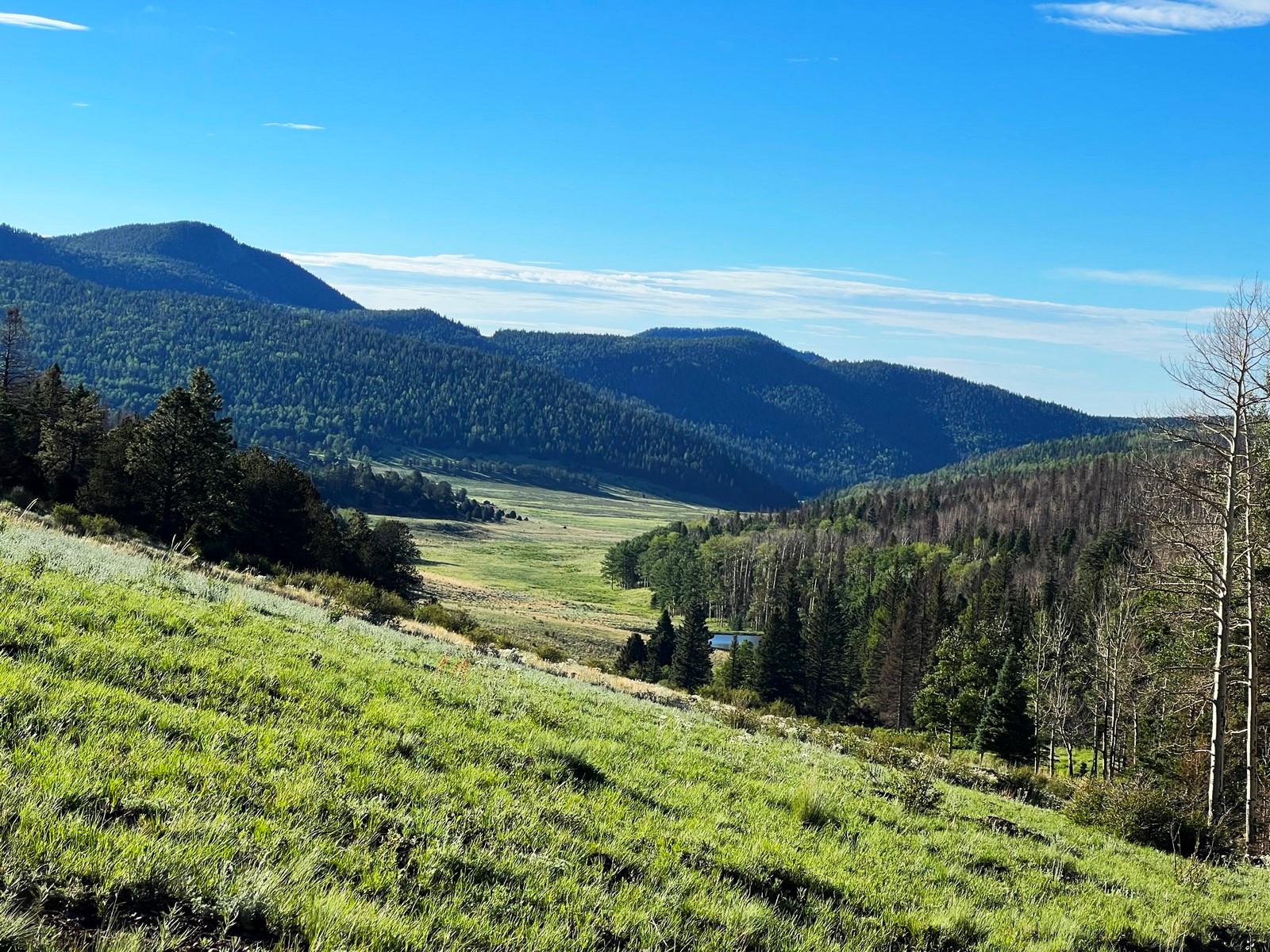 Property Details
Price: $27,000,000
Address:
Tbd Lujan Canyon Rd
Chacon, New Mexico
87713
For More Information: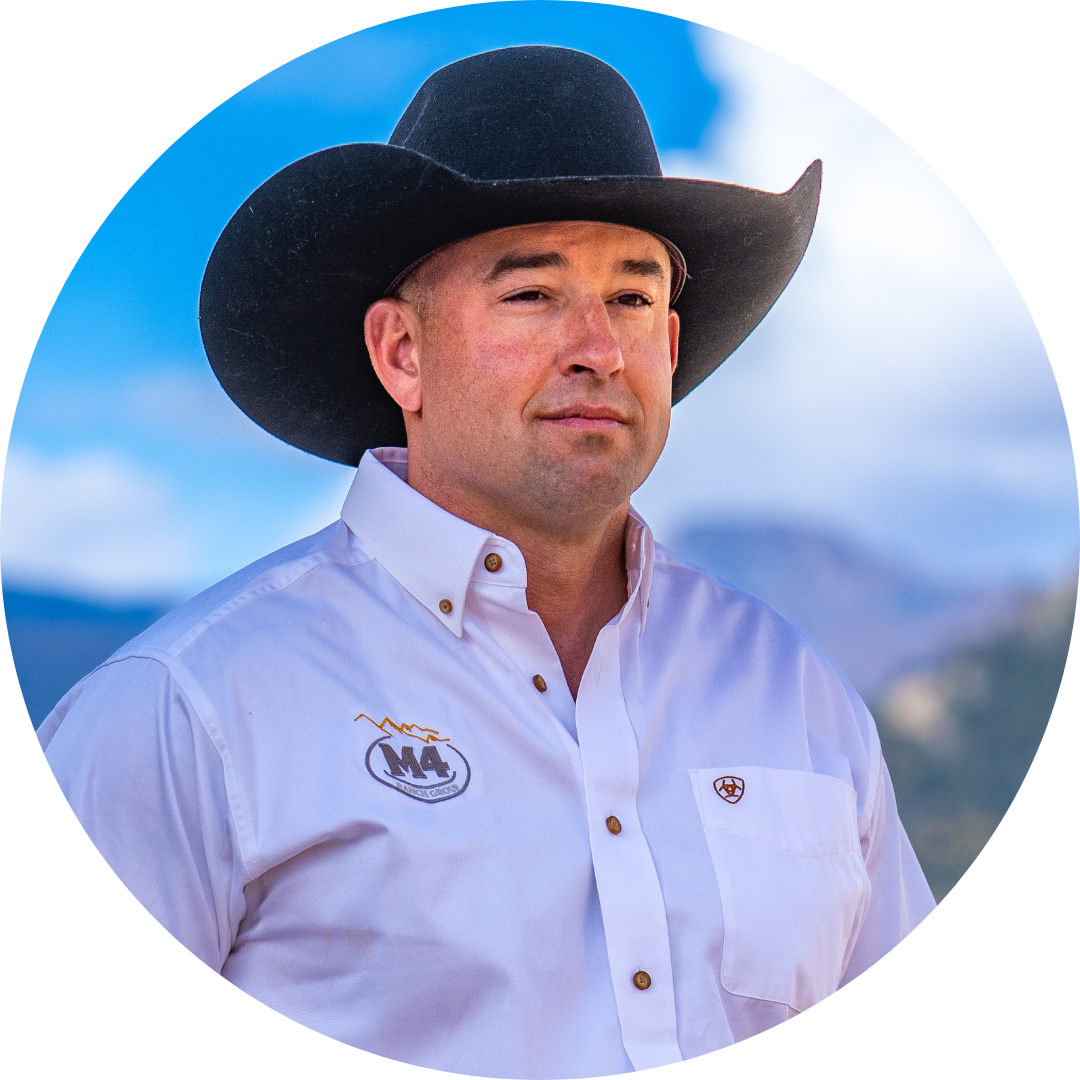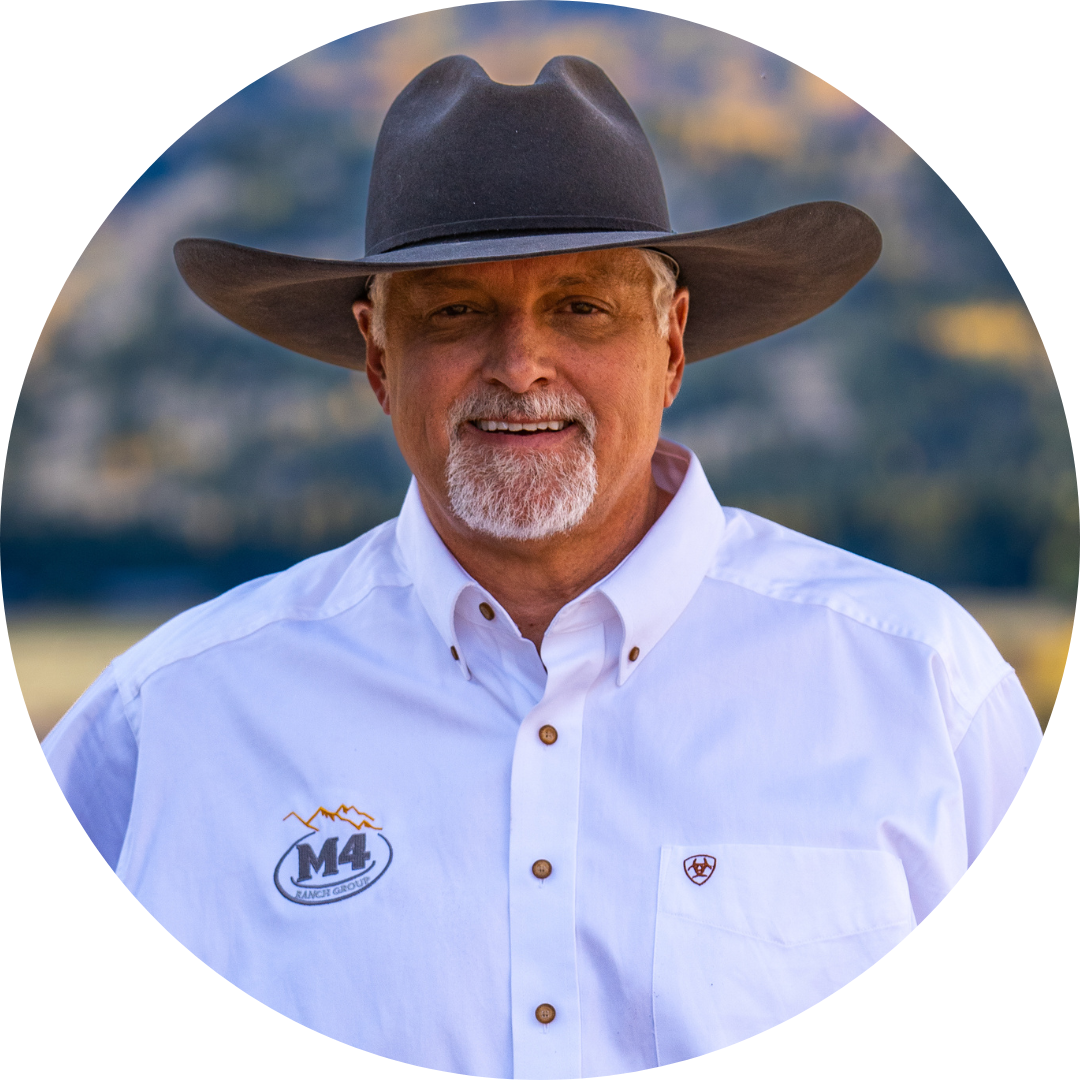 Maps