Whether buying or selling luxury ranch real estate, the number of features it contains will be instrumental in determining price and value. While no property can have everything, there are some features which offer more value than others. Below are valuable features to look for when buying ranch property, as well as improvements that can be made to increase property value.
Existing Features That Add Value for Buyers
Most prospective buyers will insist that the properties they're considering already have certain features in place. From equipment and rights to hunting and income potential, these are some of the top existing features buyers want included in their selling price.
Access to Water and Irrigation Equipment
For those looking to purchase a working ranch, water access will be the first feature they look for. The water rights of any property will outline how much water is available to the landowner for their livestock and will, ultimately, help a buyer determine not only how well a ranch has performed in the past but how well it will perform in the future.
Water rights will also be important for buyers who want a ranch property for the purpose of fishing and hunting. The amount of available water on a property will allow for a greater diversity of habitat for wildlife, allowing for a higher population of fish and game.
Although irrigation equipment is not always a deal-breaker for buyers, a property that already has it can certainly make it more of an attractive purchase. Equipment like pumps, wheel lines, and hand lines that don't require a lot of maintenance and that have enjoyed regular and proper maintenance from the previous property owner will add plenty of value to a ranch property.
Access to Timber
Where the buyer's primary requirement is to have land for hunting and income, the timber on that property will be a very valuable feature. Not only will the amount of timber allow for income in terms of timber harvest, but it will also provide plenty of habitat for game. When assessing the value of a property in terms of its timber, there are many variables which can have a significant impact.
The current market value of timber will always play a role in the value of treed property. As well, the species of trees along with their maturity at the time of purchase will determine whether the property is a feasible investment. Ensuring that you have the knowledge and advice of an experienced forester when inspecting a property will give you a good idea of hunting opportunities, timber harvest, and income potential.
Access to Minerals
Just as with water rights, a property that includes mineral rights is an incredibly valuable feature, especially considering that mineral rights are often severed from a property's surface rights.
Mineral rights will allow the landowner to explore the mineral potential of their land and then set up future mining operations. Even if a landowner doesn't choose to mine on their ranch property, the mere possession of mineral rights can both add a significant amount to the value of the land and increase the selling price significantly.
However, the mineral rights of any property can be complex; that being said, it's important that you conduct as much research as possible beforehand so that you know exactly what mineral rights you'll have as a landowner and be able to sell in the future. The land's historical ownership records will reveal a lot of information about how previous owners handled mineral rights.
Access to Property and Amenities
In addition to being able to access water and mineral rights, timber, and hunting and fishing on a property, many buyers are looking for ease of access to the property itself as well as nearby amenities. For example, a property with some degree of isolation that is located near a public road is a common request.
The quality of access is also important. A property requiring a buyer to traverse an entry road full of potholes will take away from its overall appeal. The same is true where a buyer has to perform significant trimming of the woodland or build a bridge over a stream before being able to access the property.
Other buyers want the privacy of ranch land, but also don't want to be too far away from a city or town and its hospitals, grocery stores, entertainment, and sporting opportunities. This is also a very common requirement. In this case, the urban center near ranch property can act as a feature that adds value to its purchase price.
Improvements That Can Be Made to Add Value
In addition to ensuring a property has existing value-added features, there are also improvements that landowners can make to their property to increase the land's value and future selling price.
Control of Feral Hogs
Adding feral hog control to a property both increases its value and can provide another income opportunity to the current or future owner. Buyers can be assured the feral hog population on their property won't get out of control, and they can hunt and process the meat for sale themselves or open portions of their property to other hunters.
Beneficial Structures
Adding outbuildings to a property can also increase land value. However, in order to ensure this, structures have to be of benefit to the current or future use of the land.  A good example would be a landowner building a hunting or fishing camp near the woodland or stream of a property to make it that much more convenient to enjoy.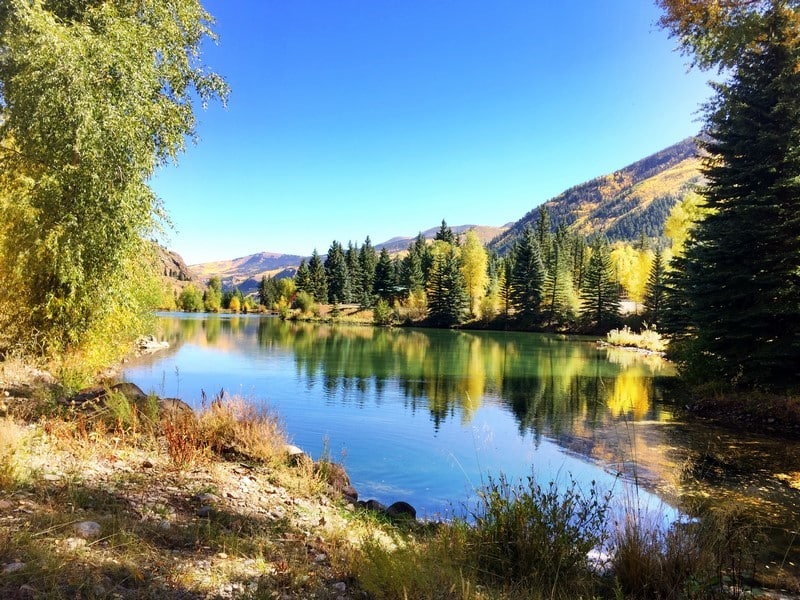 Trails
Adding trails to a ranch property can be a great way to increase its value. Whether for hunting, horseback riding, recreational vehicles, or another purpose, well-maintained trails will provide you with enjoyment during your ownership and offer buyers a very tempting feature when the time comes to sell.
Fencing and Gates
Adding fencing will improve land's aesthetic appeal but will also add plenty of function to working ranch land. A decorative fence around the home will allow for entertaining space or a safe area for children to play. Fencing around livestock and pasture land offers protection from predators and ensures sufficient grazing opportunities.
Installing new gates can provide the feature of future growth for working ranches. Consider installing gates in a location that offers easy access without requiring stoppage on the shoulder of a road. Gate width is another important consideration; in order to accommodate operation growth, gates should be wide enough to accommodate the larger equipment that will be needed.
Surveys and Harvest Reports
Getting a land survey done can dramatically increase the value of ranch property. A land survey will give you many details about a property, including its boundaries, easement locations, topography, and any rights restrictions. All of these can help you make a decision about whether or not to purchase.
If you've used your land for timber harvesting, selling hay, or any other income over the years, having harvest reports is incredibly valuable. These reports can show the work you put into your property over time—work which you may have forgotten but that adds much to the uniqueness and marketability of your property.
Don't Settle
It's true that features having monetary value will make your investment more profitable when the time comes to sell, but your personal preferences when you purchase the property are just as important. Whether you're looking for a working ranch or sweeping views and acreage that allows hunting and fishing, ensuring a property already contains as many ideal features as possible is always a great place to begin when investing in ranch property.
For over 30 years, M4 Ranch Group has used its creativity, perspective, and knowledge to broker and manage luxury ranch properties in Colorado and New Mexico. Whether you're buying or selling, our team of professionals will help you maximize your investment and increase property value. Call (970) 944-4444 for information about our personalized services.