Owning a ranch can be a profitable investment. There are many ranches for sale in Colorado, but there are numerous considerations in seeking land that yields the expected returns. When you're scouting out properties, investigate the following factors:
Land Size
There's no equation to help determine a perfect number of cattle vs. acreage, but excessive use can increase soil erosion and depletion of food resources. Also, consider annual precipitation and other weather-related factors when buying a ranch. It helps to plan how many cattle you expect to rear before deciding on a property's size.
Zoning
Check local laws to determine whether ranching and farming are permitted in your jurisdiction. There may be restrictions on how homes are built or a zoning permit may be required to use the land the way you intend to. If you violate zoning laws, you could face various fines and penalties or even imprisonment.
Soil Type
Does the soil support the fodder and other plants consumed by your cattle? Soil depth, topography, and water availability are important too. Loamy soil is best; it is fertile and has enough moisture, while sandy and rocky land doesn't yield plant growth that supports grazing. It could leave you spending excessively on commercial feed and other products to keep your herds healthy.
Get your soil tested so you know what to expect in advance. Testing can also identify groundwater contamination, hazardous waste, and other detrimental issues before you purchase the land.
Water
Animals need water to support a host of biological processes. Cattle need it to absorb nutrients and regulate body temperature, while plants cannot thrive without water. Look for flowing water on agricultural land and know your water rights for the property. Having senior water rights avoids being charged by others higher up on the list.
Climate
When it comes to fertile ranch land, you want the climate to support your animals and plants. Low temperatures stress cattle and hot weather will dry up fodder. Both can lead to decreased beef production. Buying a ranch in a drought-prone area can be a financial mistake. Therefore, obtain data on annual rainfall and temperature trends for the local area.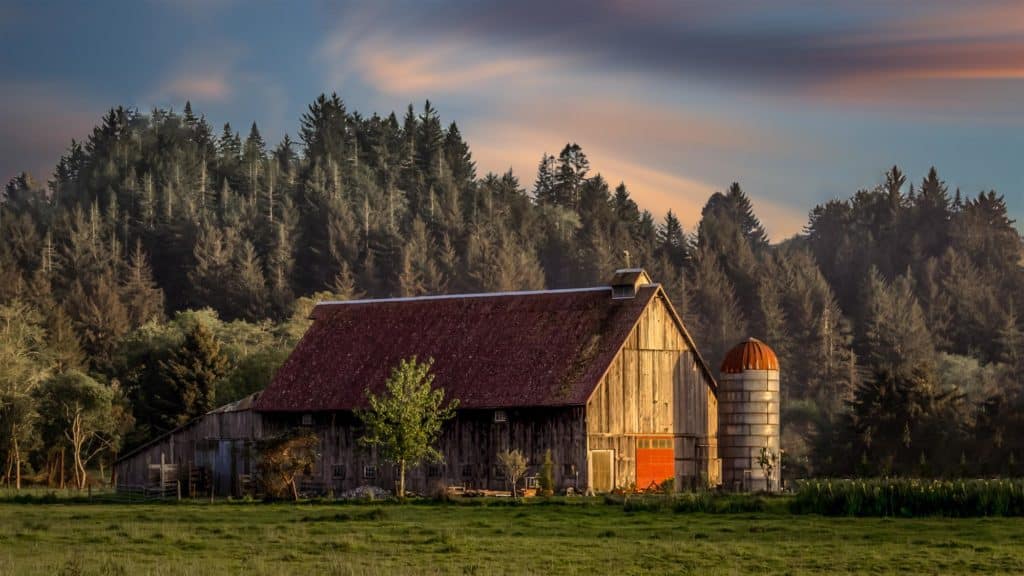 Environment
Not all real estate on private or public land has ideal environmental conditions. Air pollution and toxic dumps can wreak havoc on farm and ranch sites. You might end up dealing with diseased cattle, which can lead to expensive medical care, reduced output, and deaths. The site should also be secure—there are cattle thieves out there who can inflict substantial losses.
Neighbors
You might not often see your next-door neighbors. However, make sure all fences are secured and you know your rights. This can help deal with issues such as neighbors owning a wildlife habitat, for example, or if the cattle ranch is near a national forest.
Finances/Taxes
Know the property value and purchasing costs to understand how much cash you need or what to seek from an agricultural lender. Taxes are an important consideration as well. Depending on your tax status, you may be eligible for certain exemptions, including agricultural and wildlife exemptions, which can make a big difference in what you owe Uncle Sam.
Find Ranches for Sale in Colorado with M4 Ranch Group
We help you find quality ranches, shared ranches, and luxury estates or search properties by type, price, and acreage right on this website. Numerous services are available whether you're selling or buying a ranch. For more information, contact us at 970-944-4444 or ranches@nullm4ranchgroup.com.