The state of Colorado is an outdoor enthusiast's playground. There are more than 500,000 licensed hunters and over 23 million acres of public land here. As popular a hunting location as Colorado is, there are rules to follow and numerous other considerations. From applying for a license to finding hunting land for sale, you'll want to be prepared every step of the way. Here are some Colorado hunting tips so you get the most out of this hunting season.
Follow All Licensing Rules
To hunt in Colorado, you'll need a Hunter Education certificate before you can apply for or purchase a valid hunting license. There are 750 licensed vendors, and you can even purchase your license online. To do so, you'll need proof of a certificate and card number, a photo ID, and proof of Colorado residency. A Habitat Stamp must be purchased by any hunter aged 18 to 64.1
For more licensing and hunting resources, visit the Colorado Parks and Wildlife website.
Choose Your Hunting Strategy
When planning a hunting trip, you want to consider several factors ahead of time. Some of the most important are:
The species you are seeking: If you are hunting mule deer, the best place is in the mountains. Whitetail deer reside on the plains. To hunt elk, you'll want to be perched high in the Rockies, where most of the elk population
The season: Many enjoy hunting in the fall foliage. Hunting can also be successful when it's cooler or there's snow on the ground. For big game, you're best setting out from August through January to hunt successfully.
Hunting method: Your method of take can range from a longbow to a centerfire rifle. Your gear list should also include any outdoor survival gear necessary for your experience to be safe, comfortable, and productive.
Scout Out Your Location
Setting up a pre-season basecamp can help you find elk and other big game later. Colorado's small towns are welcoming any time of year. Try scouting out small-game and fish habitats; big game habitats almost always overlap these.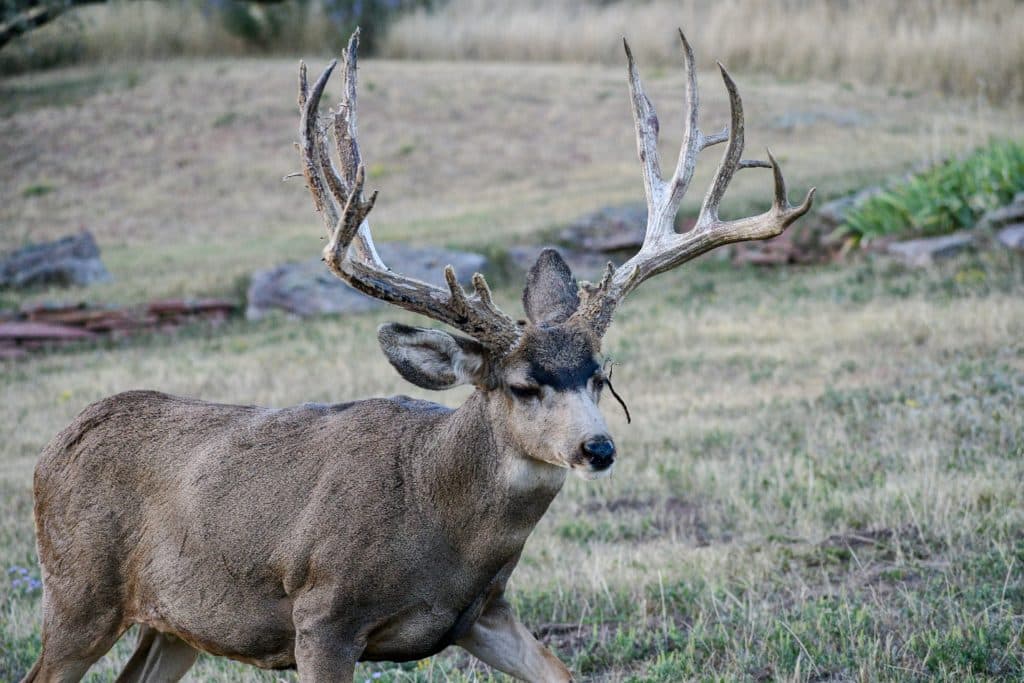 Find a Reputable Licensed Outfitter
Just as hunters are required to be licensed, so must be commercial outfitters. Any outfitter or guide you select must operate safely and professionally. Before booking a hunt, decide the type of hunting trip, hunting method, and types of accommodations you prefer. Consider whether a guide can accommodate special dietary needs and make sure there are no more than three hunters per guide. Also, ask about pricing and whether clothing and equipment are provided.
Finally, when hunting, always prioritize safety and respect public and private property. If hunting on private land, ask for permission first and familiarize yourself with the regulations in the area where you're hunting. Also, make sure to identify the species before taking a shot (you risk violating time-of-day and seasonal regulations).
Find Hunting Land for Sale Today
We hope you find these Colorado hunting tips helpful. Feel free to browse our available properties and search ranch types, prices, and acreage to find those that meet your needs. For assistance, call M4 Ranch Group at 970-944-4444 or email ranches@nullm4ranchgroup.com.
Sources