There's nothing more beautiful than a property that's nestled between mountains, offering endless views of the true beauty of Mother Earth. In today's fast-paced and high-stress world, it's no wonder why some people want a home that serves as a retreat from the daily hustle and bustle.
One of the best ways to enjoy a more relaxed way of life is to live in a ranch community. Not only will you find plenty of new ranch homes for sale in these communities, there's also home and ranch real estate that you can purchase to build your home on in the future.
Keep reading to learn the ins and outs of buying land in a ranch community.
What Is a Ranch Community?
In the past, living on a ranch was a lifestyle that was reserved for the rich and famous, but, with ranch communities, it's easier than ever to find your dream mountainside home. Ranch communities are scattered throughout the west, especially in mountainous areas. You are most likely to find farm and ranch real estate in Colorado, New Mexico, and other locations.
Buying land in a ranch community reduces ownership costs because land maintenance, improvement, and cultivation are all shared responsibilities for everyone who lives in the communities. By choosing to live in a ranch community, you can enjoy your dream home—a beautiful ranch with endless views of the mountains and a running stream that offers relaxing sights and sounds.
Spend Less, Enjoy More
By living in a ranch community, you're able to spend less time, money, and commitment on upkeeping the land. Instead, you'll have more time to enjoy the great outdoors with your family, friends, and neighbors.
Aside from the shared costs among community owners, other perks of living in a ranch community include:
Access to more land
Own a larger amount of river
More accessibility
Ability to help maintain natural elements like meadows, wildlife habitat, and fisheries
Convenience
Less stressful lifestyle
Ranch communities are also the ideal place to learn how to live off the land and grow your natural skills and instincts. Self-sufficiency is a life-long skill that's priceless to have.
Choosing the Right Ranch Community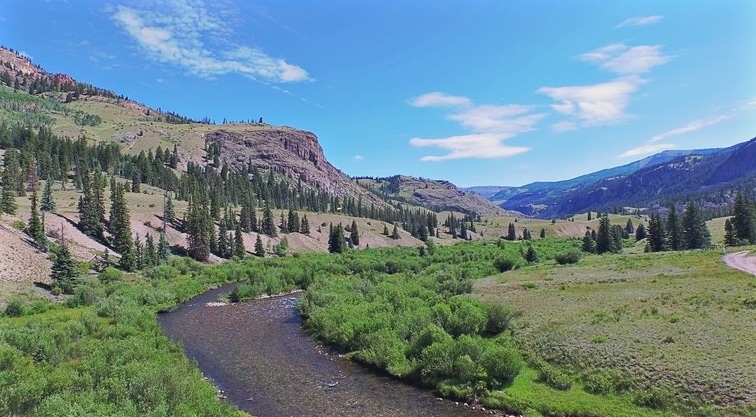 When looking for ranch communities, there are many factors you'll want to consider before making a final choice. First, avoid buying in a flood zone, as this can be a huge headache in the event of excessive rain. It's also important to choose a community that offers easy access, a water source, and plenty of foliage and grass.
Additionally, if you plan to own livestock or want to harvest produce, ensure that the community allows this and that there's ample land to meet your needs. This way, your investment offers exactly what you want now and for years to come.
Let Us Help You Find Your Dream Ranch Community
Finding the ranch community that best meets your needs is easier said than done. With so many regions to choose from, it can be hard to narrow down your options. Thankfully, at M4 Ranch Group, we specialize in finding our clients ranch real estate in New Mexico, Colorado, and many other beautiful locations.
By choosing M4 Ranch to help with your search, you can count on us to do the hard work of finding ranches for sale. If you're interested in building your home from the ground up, you can also consult our team for some of the best-selling ranch house plans available today!
Let us help you find your perfect private ranch for sale. Call our team at 970-944-4444 to receive personalized and dedicated expertise in finding your premium ranch estate.