Earth is more bountiful and valuable than most will ever know. The fact is that a small piece of land can evolve into a resource of food, water, and even power. Living off the grid may not be the traditional way of life in today's modern world, but this lifestyle is sustainable and healthier for the environment. It also allows you to become self-reliant and to soak in and enjoy the many gifts that Mother Nature has given us.
If you're looking to buy ranch real estate in New Mexico or just have a broad interest in new ranch homes for sale, learning to live off the grid may be a skill worth learning. Here's what you need to know.
What Living Off the Land Really Means
Living off the grid means developing a lifestyle that enables you to live off of resources such as power, food, and water that are harvested from natural land. By living off the land you can expect to:
Get power from the wind or sun.
Forage and hunt for food.
Find access to clean water.
By learning how to live off the land, you teach life-long skills that enable you to be self-sufficient. The benefits of unplugging and getting in touch with yourself and nature are immense.
Must-Have Resources
Before you purchase a private ranch for sale, you'll want to ensure that the land you're purchasing offers the resources you'll need in order to live comfortably, safely, and healthily. You don't want to decide to live off the grid before ensuring that the land has access to food, water, and shelter.
Food
Food provides the energy you need in order to successfully live off the land. As someone living off the grid, you'll need to source food by gardening, farming, hunting, fishing, and managing the land in order to keep crops in good health and to attract other food sources to your property (i.e., a deer).
Water
We often take water for granted, especially since so many of us can simply turn on the faucet and have endless access to it. However, when you decide to live off the grid, it's up to you to find a source of moving and potable water. There are many ways you can get access to water including:
Digging a well
Harvesting rainwater
Using natural power to supply water to your home from a freshwater source
Water is a truly precious resource and, without it, you won't get very far. Maintain a stock of water by using containers to minimize the risk of running out.
Shelter
Last but not least, when living off the grid you'll need access to shelter. When choosing home and ranch real estate, ensure the land offers access to a safe and well-built shelter. A shelter is needed in order to be protected from natural elements like extreme heat, cold, snow, rain, and wind.
A quality shelter should be much more than a roof over your head. It's also important to have items such as fire-starters, cold- and hot-weather gear, and a way to protect yourself against wild animals and intruders.
Living off the grid may be challenging at first, but, with the proper resources, experience, and mindset, you are sure to enjoy the freedom of living off the land.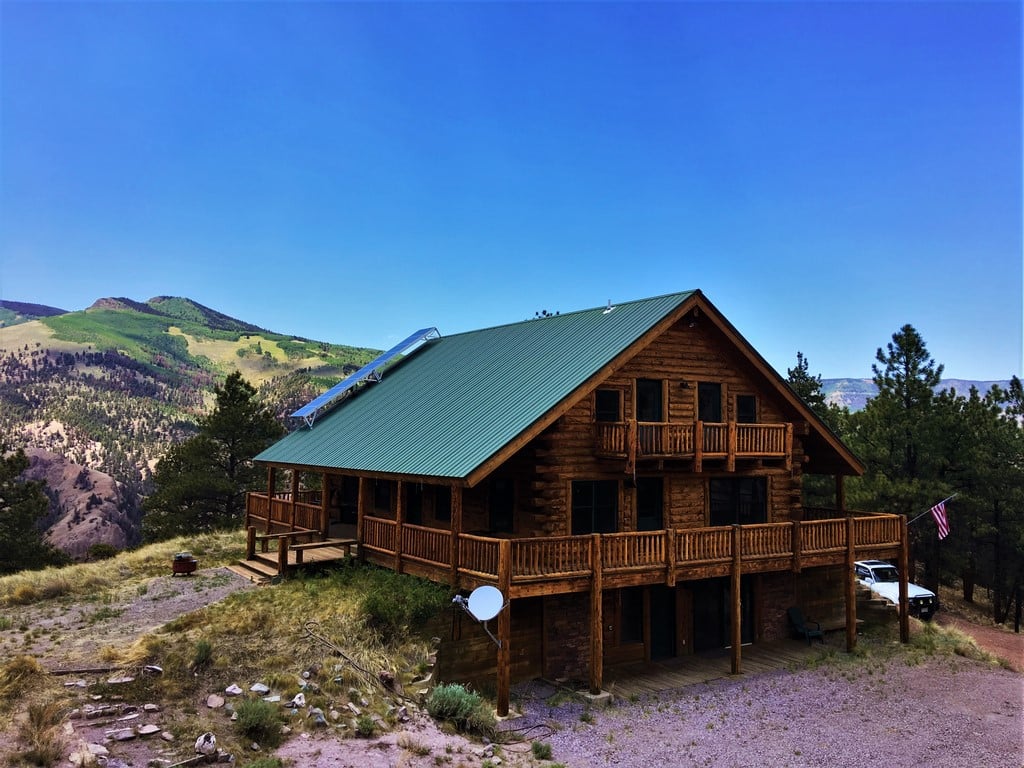 Find Your Ideal Off-Grid Ranch Today
If you're looking for farm and ranch real estate in Colorado, you can count on M4 Ranch Group to help you find your perfect ranch home. We not only offer listings for ranches for sale, we also specialize in best-selling ranch house plans and a completely personalized purchase process.
You can count on our team to find the best private ranch for sale that fits your lifestyle and budget needs. With the right land and ranch, you can begin your quest to live off the grid and soak in everything Earth has to offer.